For those times when you just don't have the time (or the patience!) to cook up an elaborate keto feast, here's 11 brilliant quick keto dinner recipes to rustle up in no time!
Whilst I'm a fan of a slow cooked casserole or a rib roast, there are times where I just don't have the time for elaborate, lengthy meals, and I'm sure many of you are the same.
How many times have you got home from work wanting nothing more to find your dinner ready on a plate when you get there?
The prospect of having to cook up dinner after a long day can be dangerous for those struggling to stick with their diet, it's the times when sticking to the diet is complex that people are very likely to give up.
That's why it's so important to have a couple of quick, staple dinners you know you can confidently cook up in no time, without too many ingredients.
Think of learning a couple of these recipes well as an insurance policy against those lazy days when the temptation to grab a take-out is at its highest!
11 Easy and Quick Keto Dinner Recipes
I've put together a mix of delicious recipes, all of which should be ready in under 30 minutes (and in most cases a lot quicker than that!) If you're after super fast dinners I've also put together a list of these 15 minute keto dinner recipes which is worth a read once you've finished here!
The trick to keeping cook times quick is to keep things simple, not too many ingredients, one-pot if possible. These quick keto dinner recipes all do that. Give some a try and let me know your favorites!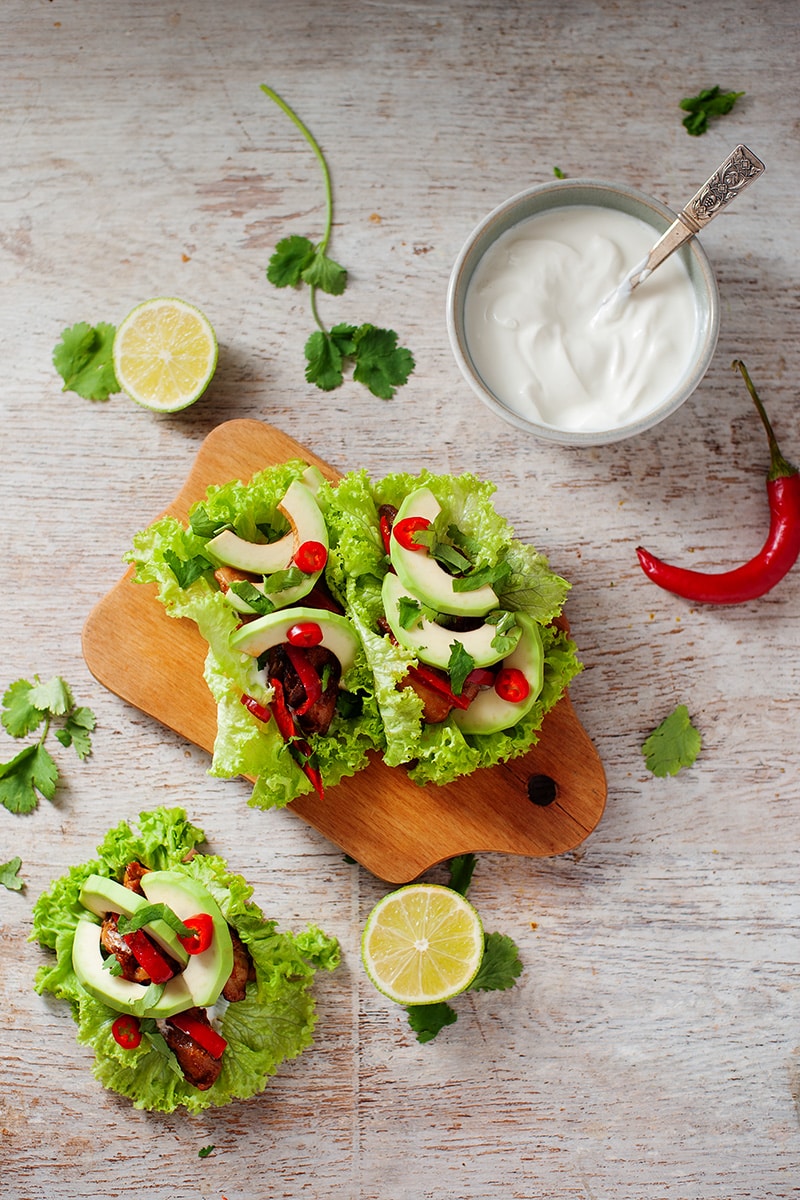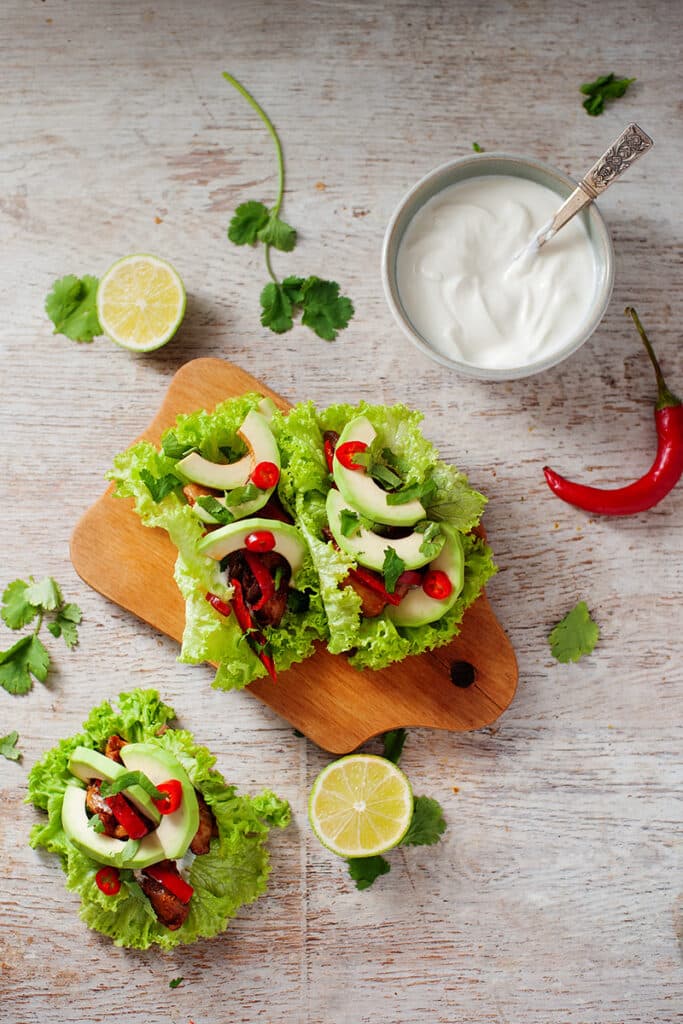 You can't get a hot meal much quicker than this. These delicious keto fajitas can be on your plate inside 15 minutes and come packed with flavor. Honestly one of my favorite go to keto meals, they're so easy!
Get the recipe here.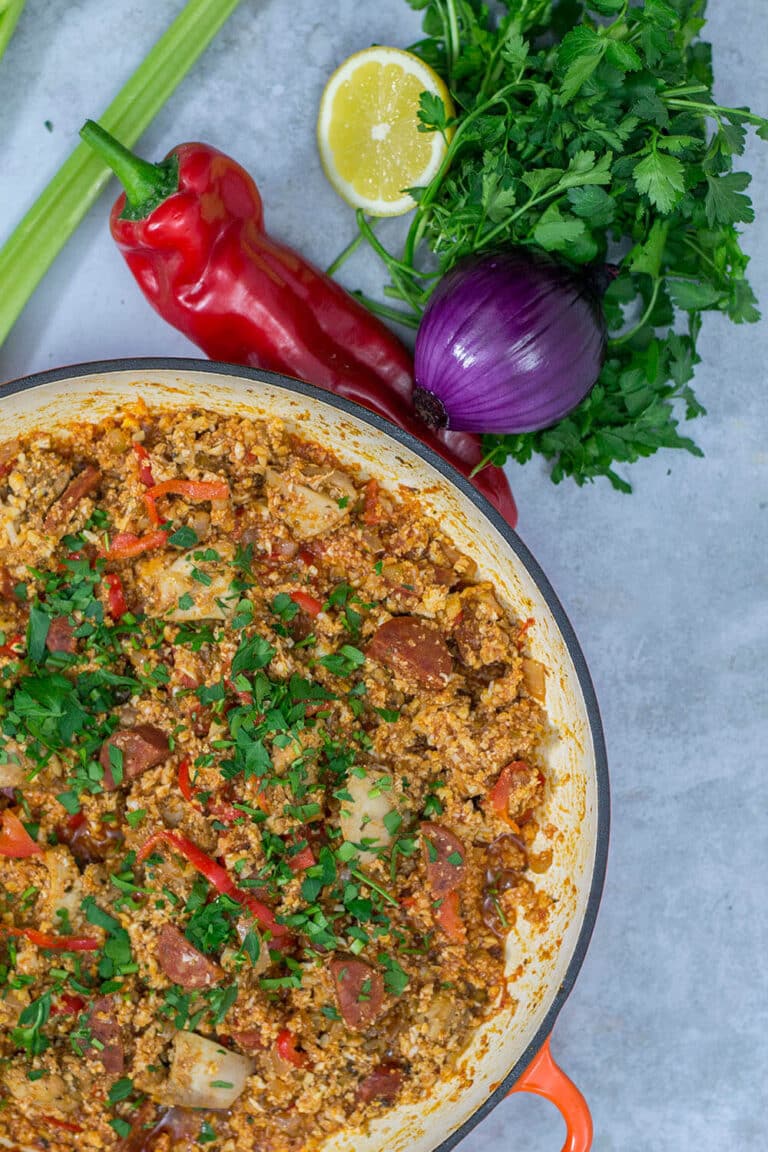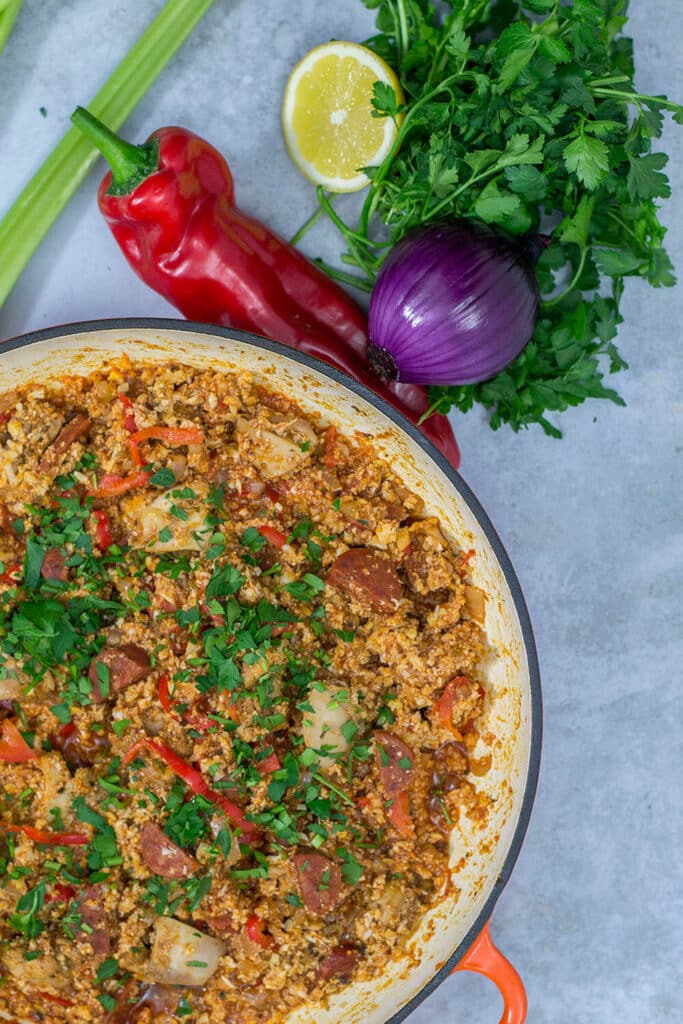 Keto goes cajun here with this delicious, super quick to make keto jambalaya. This is made with chicken and chorizo, but add shrimp too if you want to.
Cauliflower rice is a great, inexpensive way to bulk out a meal and does a great job of filling the gap left from starchy carbs like rice – you'll barely know you're on a diet. It sucks up all the flavor of the spices in this dish too which is great.
Get the recipe here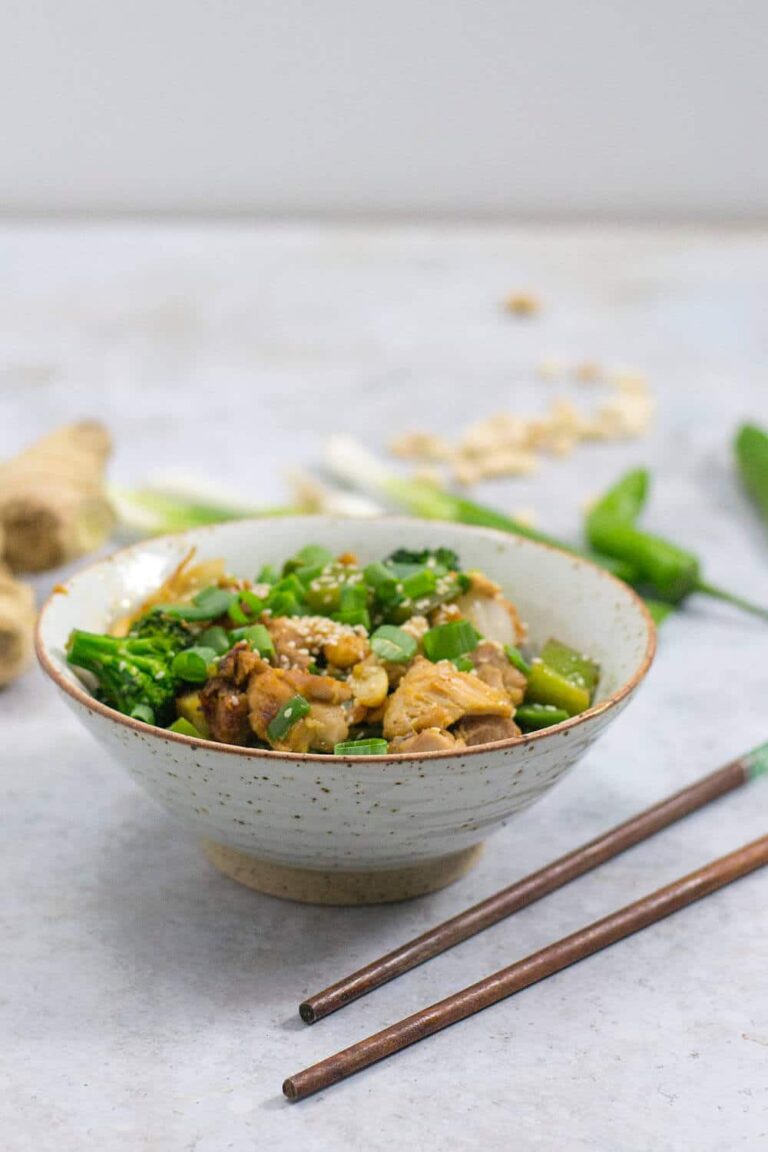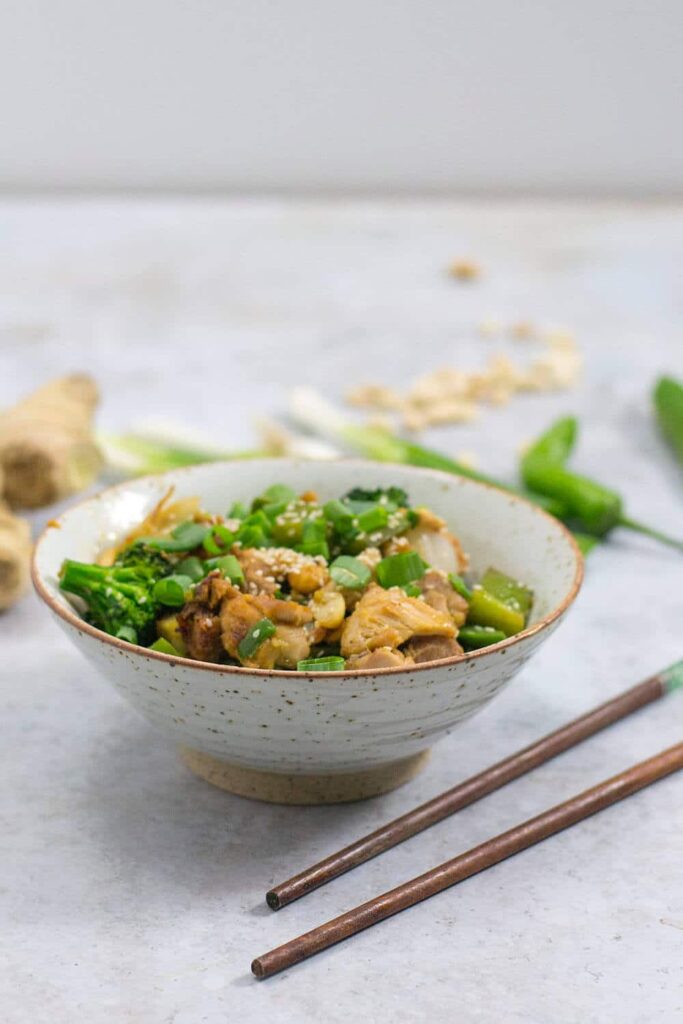 This delicious dish can be ready in no time and is packed with flavor. Peanuts give some healthy fats, and chicken thighs taste great and are much more forgiving than breast.
The best thing about this dish is how fast it can be put together. If I'm in the zone I can have this one on the table inside 15 minutes making this a perfect quick keto dinner recipe.
Get the recipe here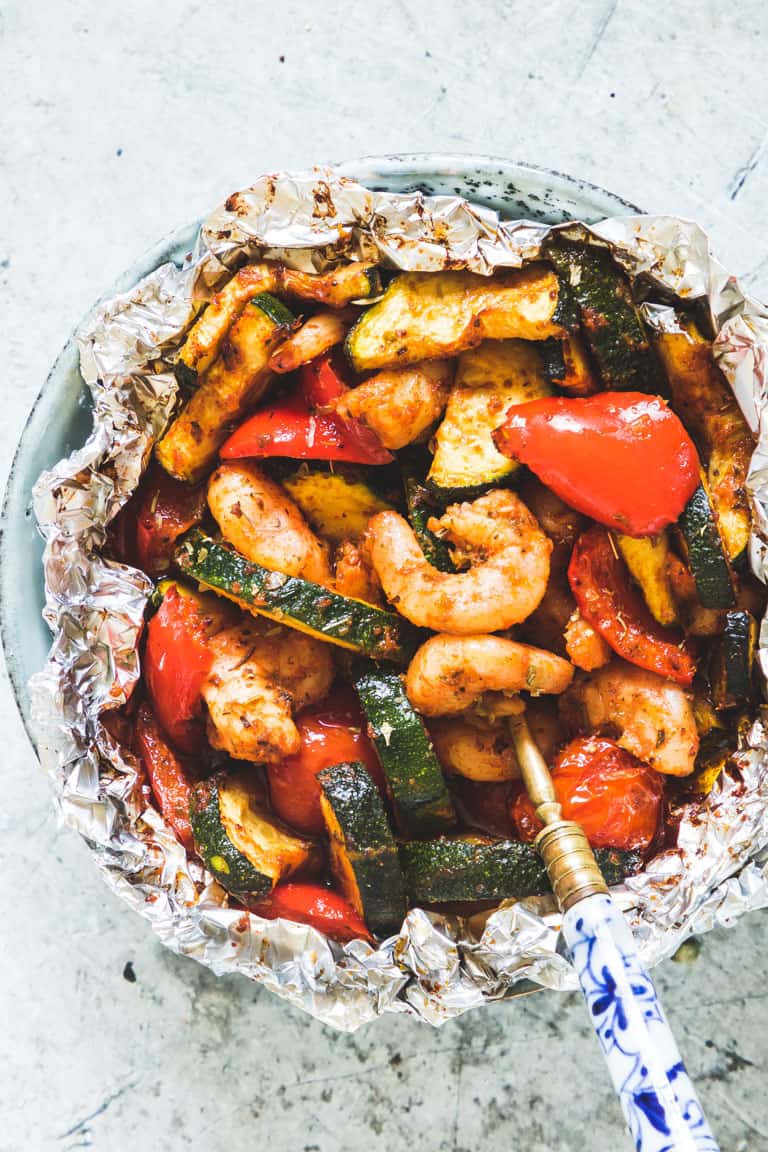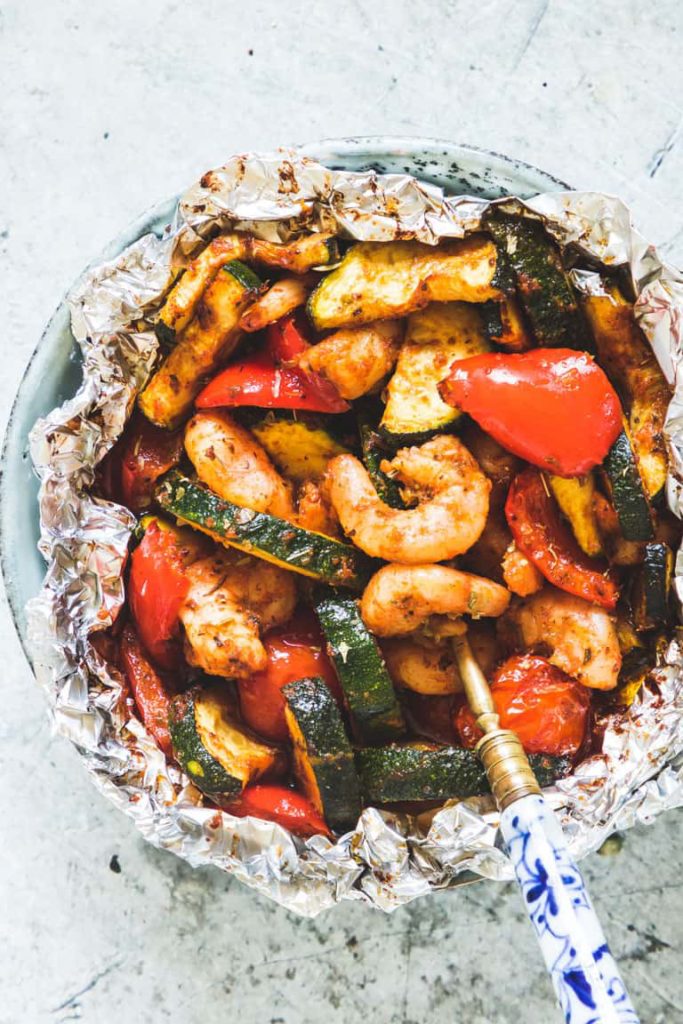 This brilliantly simple dish from Recipes From a Pantry doesn't even need a skillet or pan (no washing up!) perfect for a quick weeknight keto dinner after a hard days work. This is super easy, and would work well with so many ingredient combos.
Shrimp are great for quick meals, being cooked in just a few minutes, I tend to keep a bag of frozen shrimp in the freezer for those days I've forgotten to go to the shops.
Doing the whole keto meal inside a foil wrap keeps in the moisture and flavor and is a great trick to use for lots of types of quick dish.
Get the recipe here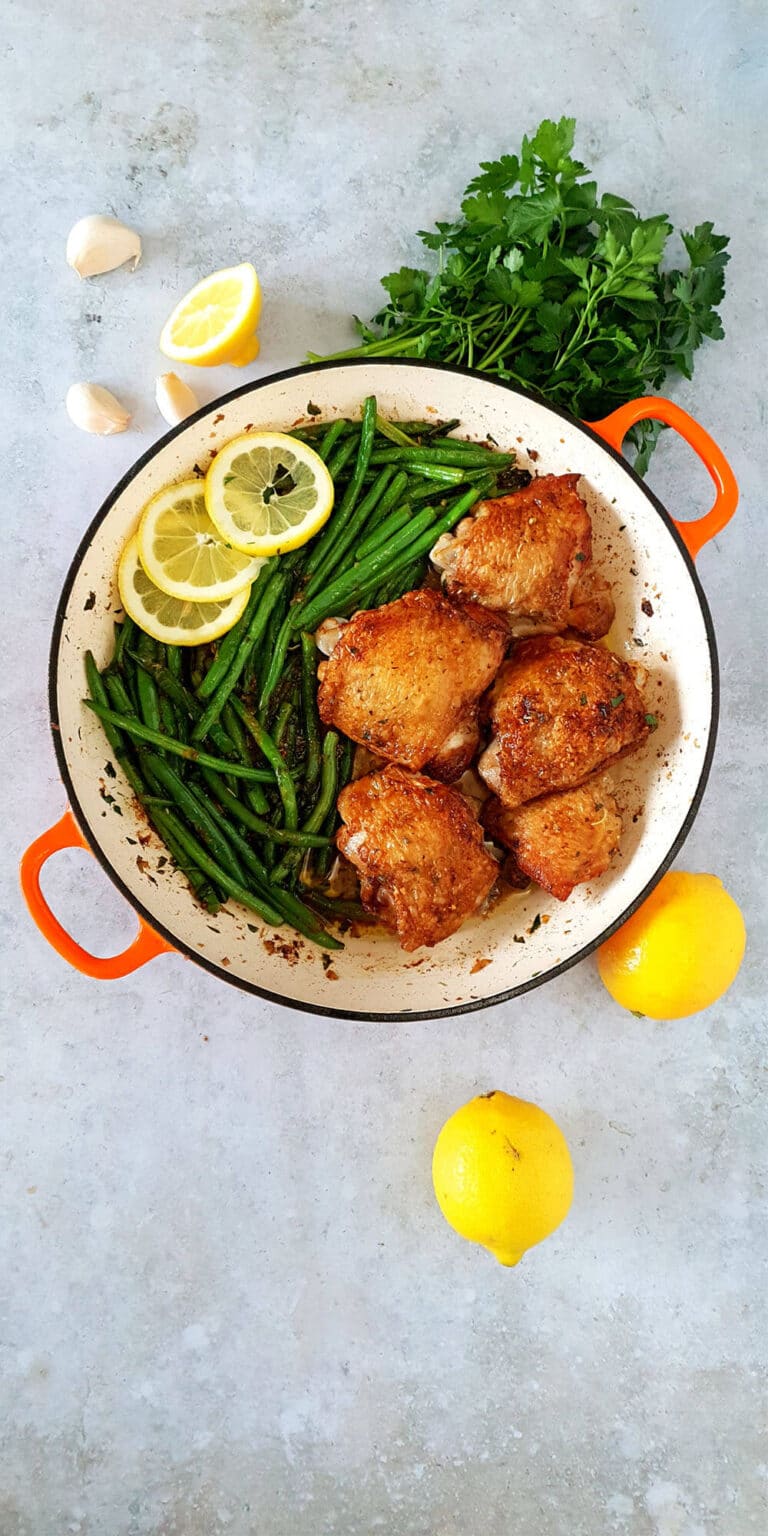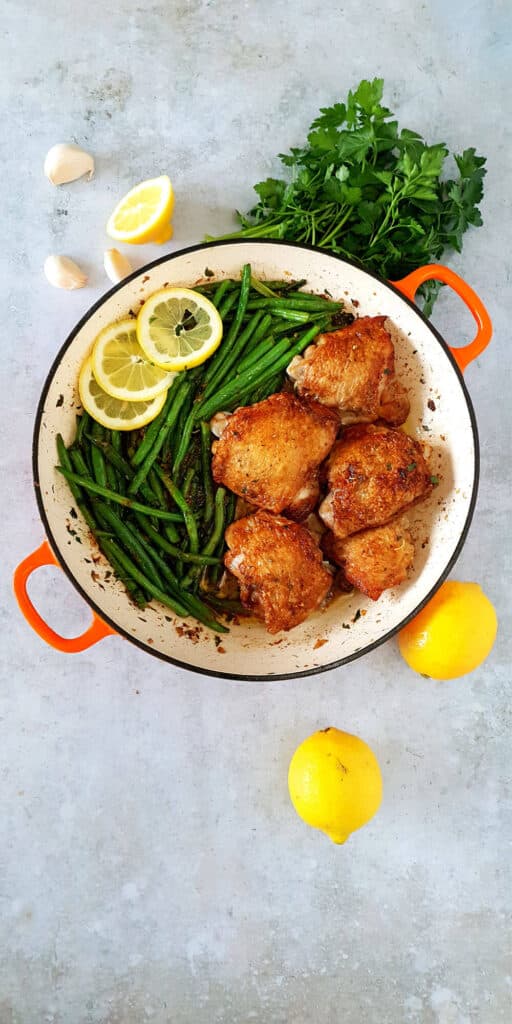 This is one of my go to meals and couldn't get much easier. This is a great keto chicken recipe to add to your repertoire for lazy days as it's done in one skillet and ready in no time.
kCrispy skin, garlic butter, lemon and herbs – this is a delicious meal that anyone can put together and is highly recommended.
Get the recipe here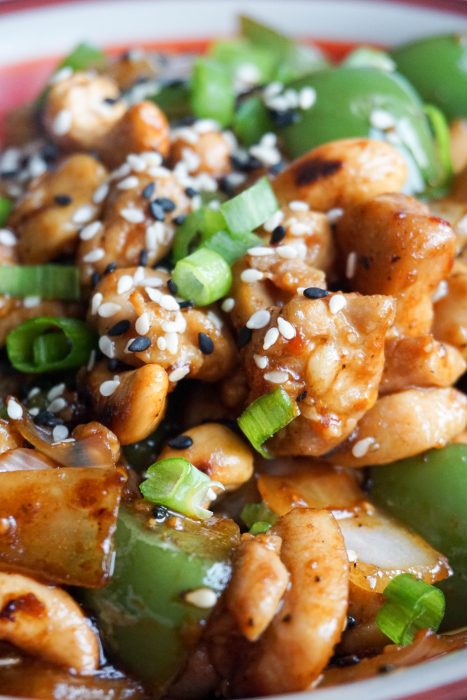 This tasty dish from Ketoconnect is a delicious mixture of flavors and textures. I love a stir-fry, but the crunch from the cashews here takes it to a new level in a way adding rice or noodles never would.
Often we use carbs to 'bulk' out the meal, to fill us up. Replacing plain rice or noodles with lots of extra veg is a great way to pack in plenty of extra nutrition and deliver a much bigger punch of flavor
This quick keto dinner recipe only needs 20 or so minutes to be ready to serve, brilliant!
Get the recipe here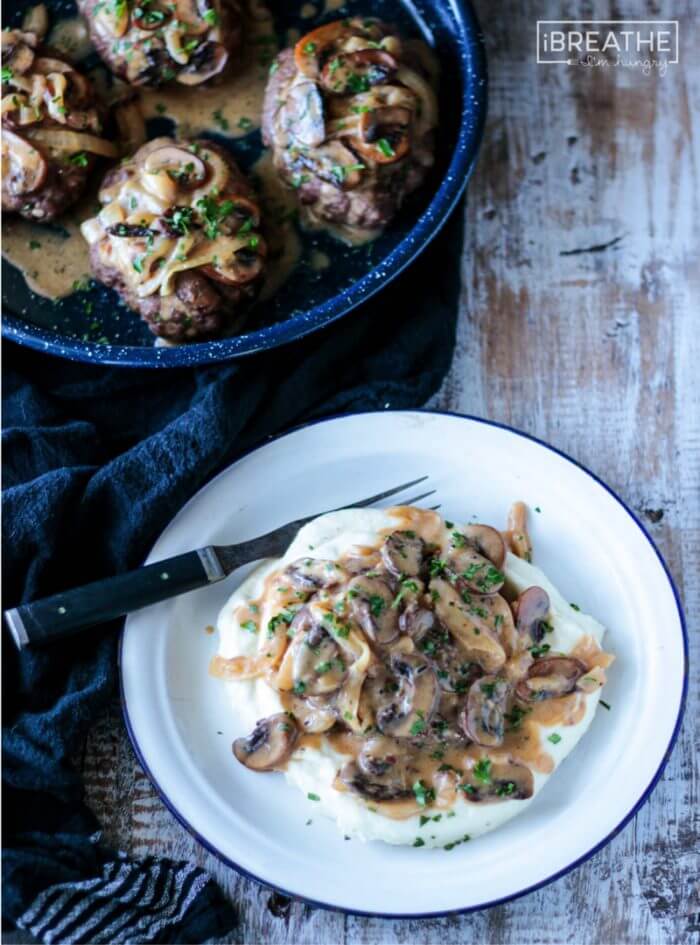 Just because a meal is quick and easy to prepare, doesn't mean it can't be indulgent!
This keto Salisbury steak recipe from I Breathe I'm Hungry is a great example of how a quick keto dinner recipe can work wonders with just a few good ingredients, cooked well.
Serve this up to any of your non-keto friends, they'll love it and have no idea it's keto.
Get the recipe here
Avocado 'Carbonara' with Zucchini Spaghetti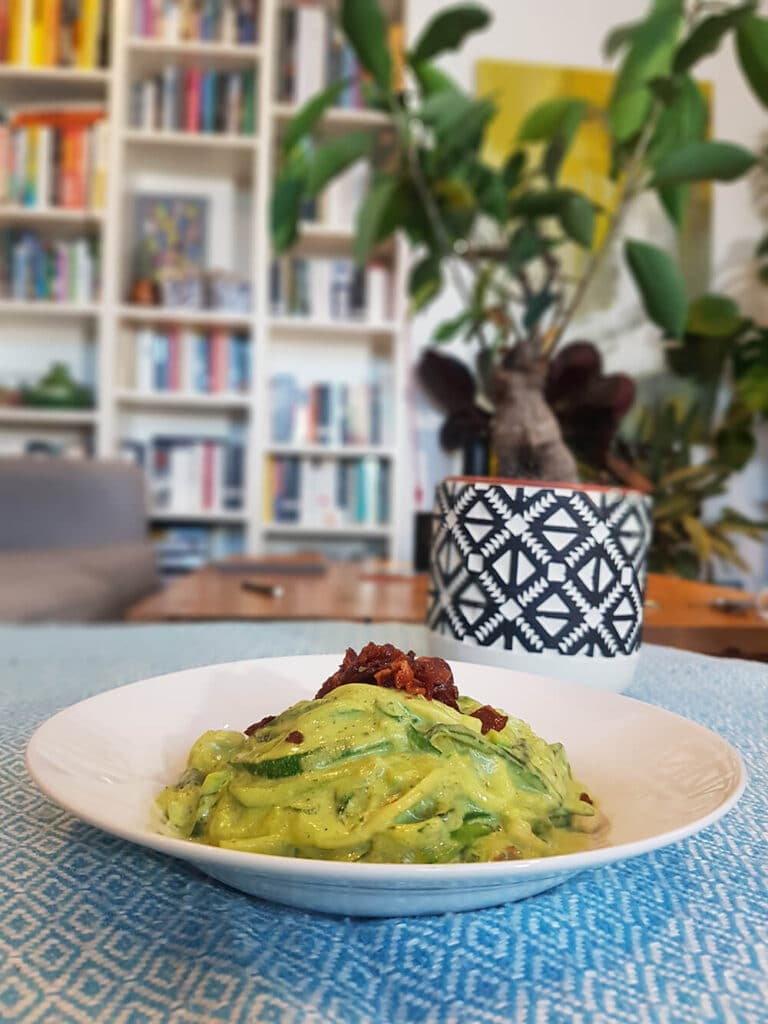 This is one of mine, and something I make pretty often. I tend to have most of these ingredients in my shopping basket most weeks as it's a great staple dish. I always loved carbonara, and this avocado twist makes the sauce extra creamy and rich.
Zucchini noodles keep this a very quick keto meal to prepare, this whole thing can be ready in minutes. A bacon crumb on top gives some crunch to contrast the soft noodles.
Get the recipe here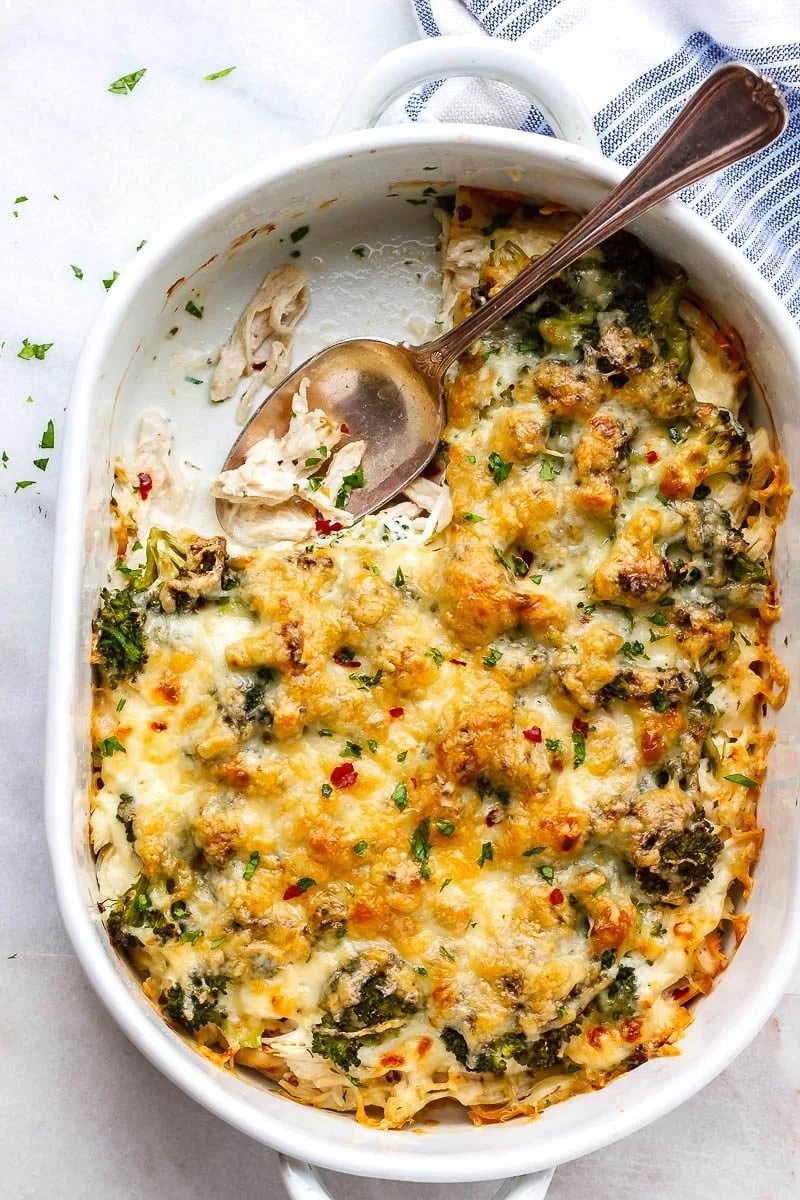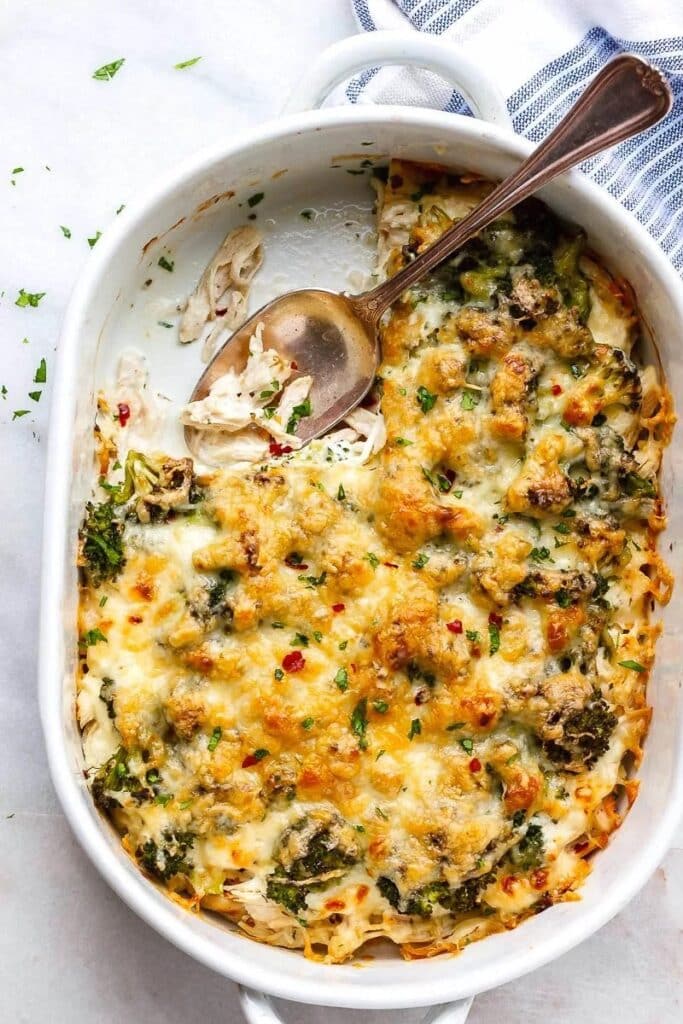 Ah the keto casserole, the perfect way to put something delicious together using minimal effort! This low carb chicken mozzarella number from Eatwell 101 uses simple ingredients to great effect and can be ready in no time making it an ideal quick keto dinner recipe.
I love a keto casserole for an easy weekday meal or if i'm feeling lazy at the weekend. They never fail to impress and are great to put in the middle of the table with friends to enjoy.
Get the recipe here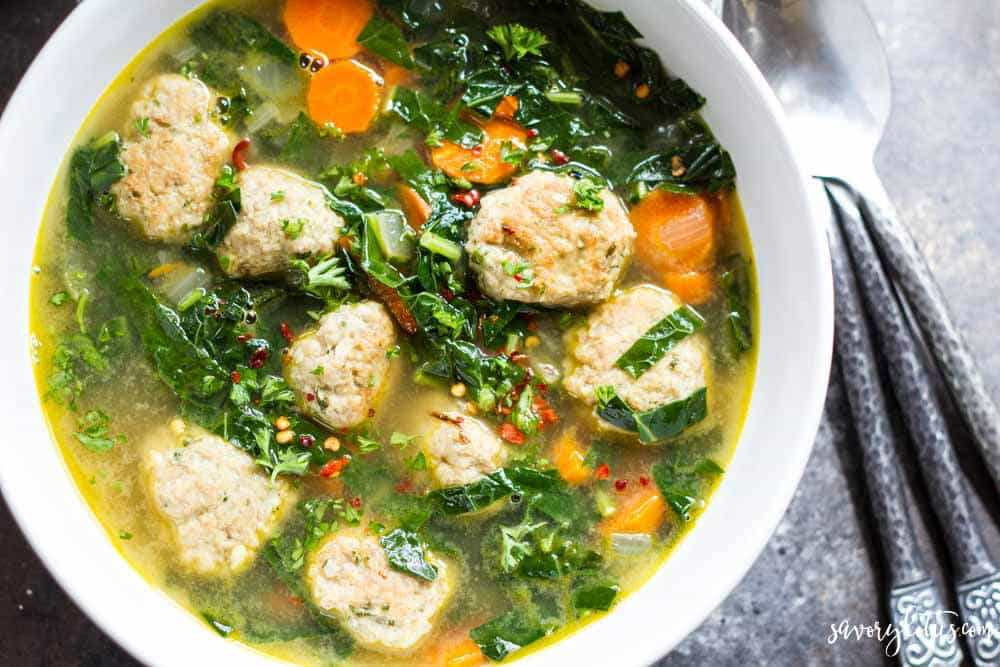 Meat soup! This tasty keto broth from Savory Lotus is straightforward to put together and brilliant for a quick warming winter meal. Kale is a great addition on the keto diet as it's packed with nutrition and fibre.
Get the recipe here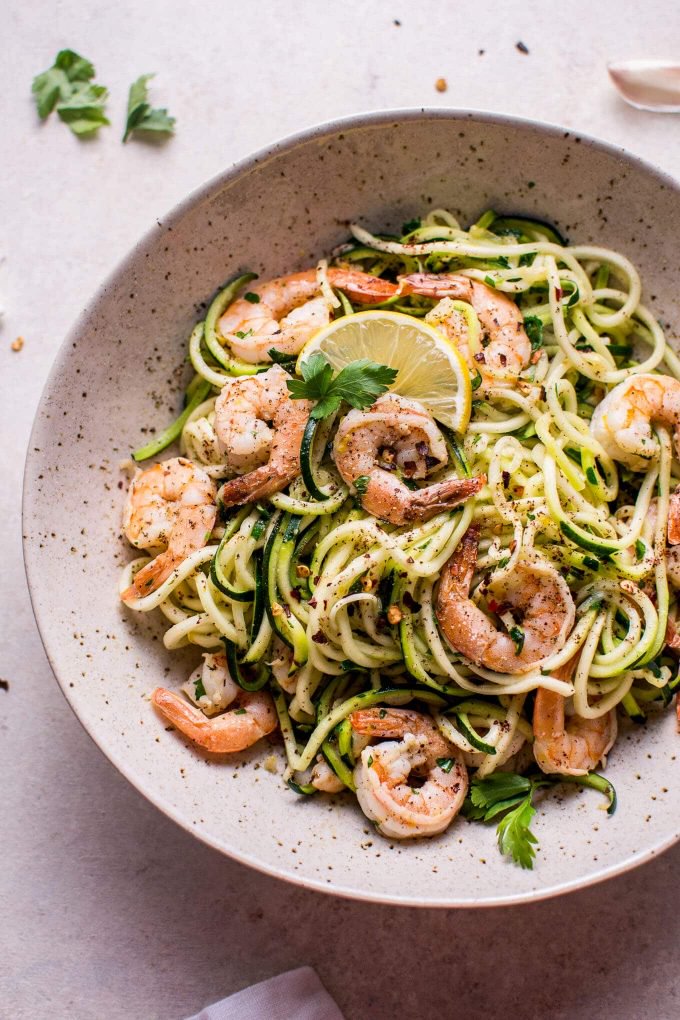 If you're in a hurry then this quick keto pasta from Salt and Lavender ought to do the trick. Shrimp are great if you're in a hurry as they cook in no time, as do zuchinni noodles.
The ingredient list for this one is nice and short, something I'm always looking for in a quick keto meal.
Get the recipe here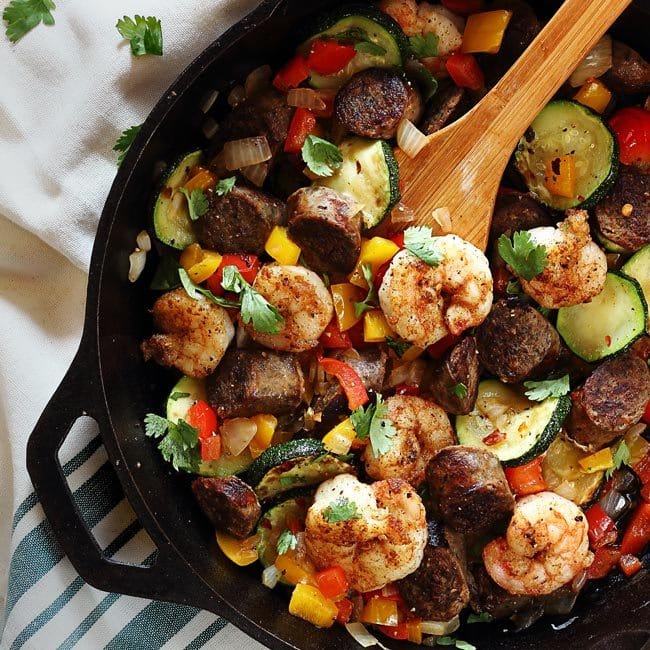 Taking the shrimp theme a little further, here's a tasty combo from Paleonewbie for a keto shrimp and sausage skillet. Cooking everything in one skillet is the ultimate in quick keto cooking and with tonnes of veg in the mix this is flavorful and nutritious.
Get the recipe here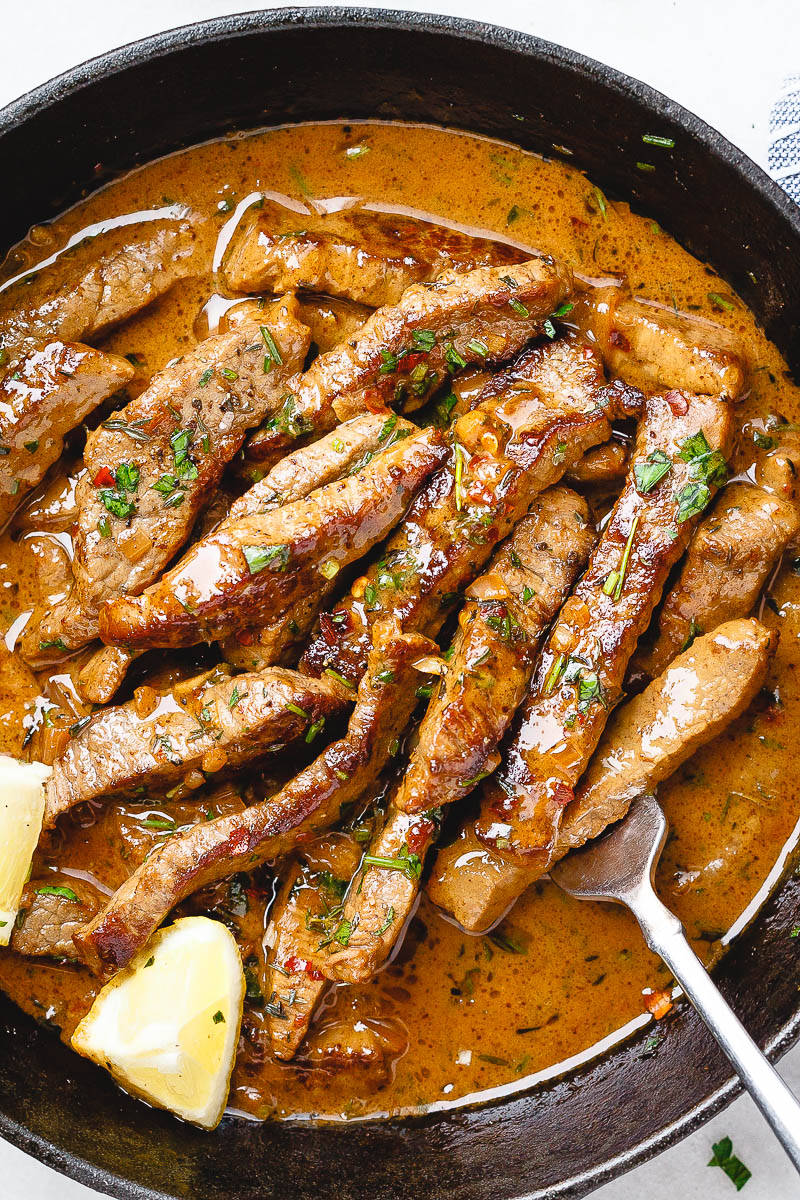 This pan-seared steak from Eatwell 101 is going to pack a bunch of flavor for fairly little effort. A quick butter sauce makes the most of all the juices leftover from cooking the steak to get maximum flavor and makes this a great quick keto meal.
I'd throw in a big bunch of greens to have on the side to avoid this one becoming too protein heavy.
Get the recipe here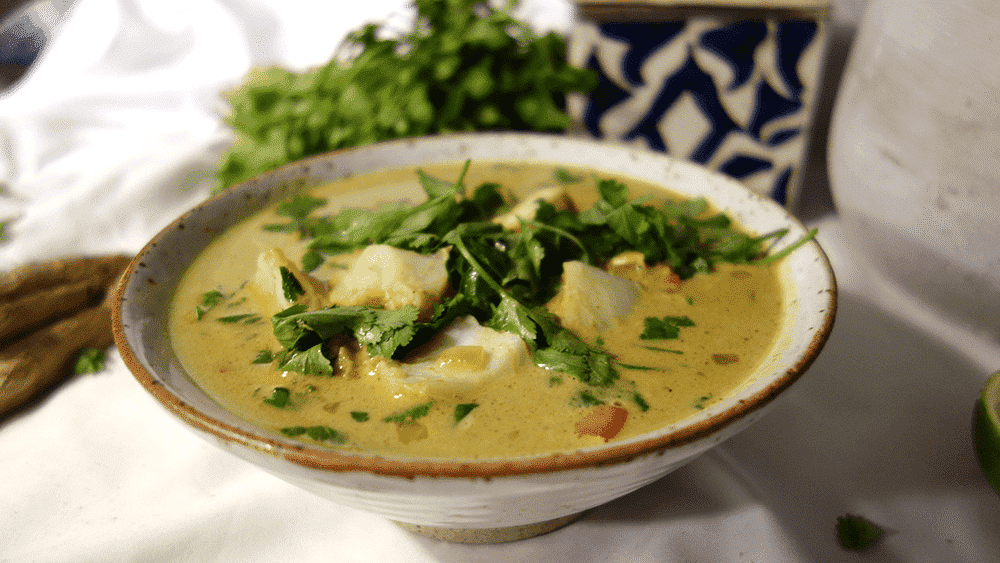 This simple fish curry from yours truly is a great quick keto dinner recipe for a week night. This can be ready inside 15 minutes thanks to the quick cook time for the fish. Coconut milk lends fragrance and body to the sauce with coriander for freshness.
You could throw any green veg that take your fancy to bulk this one out, I go for green beans and broccoli usually.
Get the recipe here
Quick Keto Recipes
So there you have it! A bunch of great recipes to get you cooking up delicious and quick keto meals in no time!
Now there's no excuse for saying you don't have the time to cook great keto meals. Just be sure to stock your fridge well so you've always got the ingredients for one of these easy keto recipes on hand.
Follow me and check out the links below for where next to go on your keto adventure!