Need a go-to dinner recipe? This keto Thai chicken curry with coconut milk is exactly what you have been looking for 'cause it's creamy, easy to make and delicious.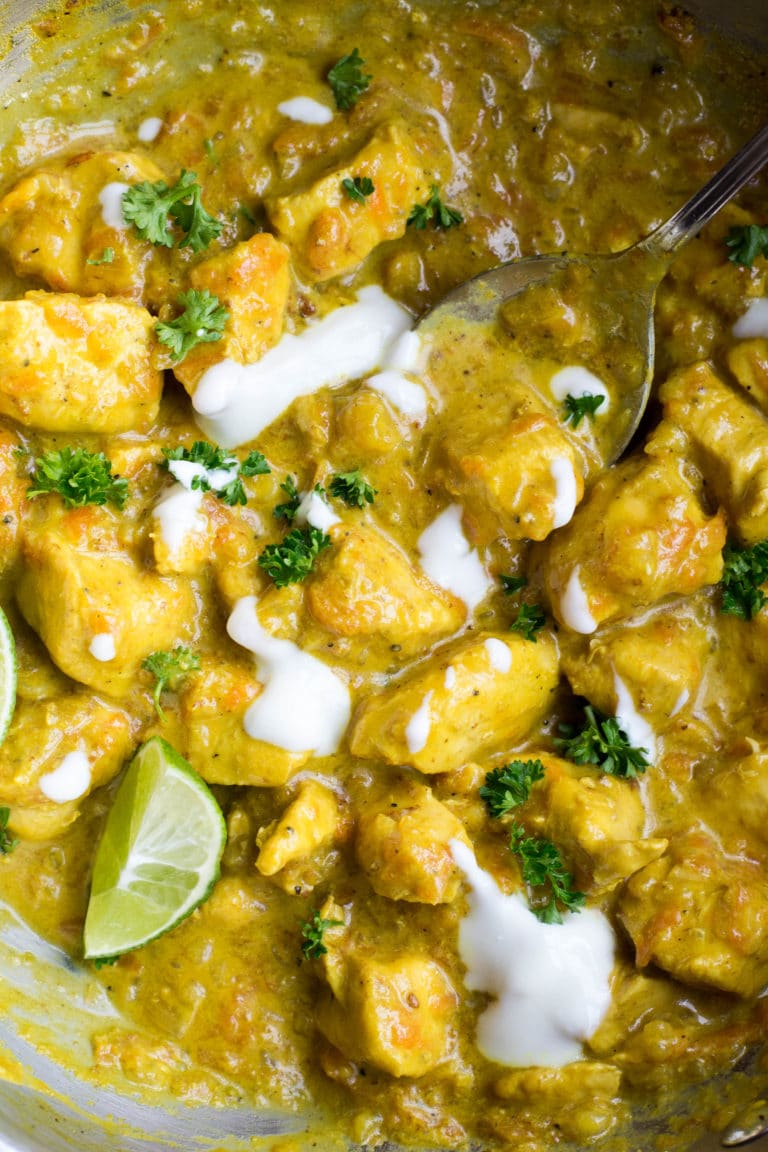 This curry requires less than 30 minutes to make and it's naturally gluten-free and low-carb. Having a bunch of handy and versatile recipes you know you can rely on is always a great idea and this keto chicken curry could easily become one of them if you are passionate about spiced food and comforting meals. In case some of the ingredients are not available, here there is a brief list of possible variations for this recipe:
swap chicken for diced lamb
swap the carrot for a courgette or a handful of finely chopped spinach
use fresh green chillies or cayenne pepper instead of the dried chilli pods
go for soy sauce or tamari instead of fish sauce
These are all tasty alternatives but keep in mind that you'll also need to adjust the amount of spices due to the differences in flavour related to each ingredient.
Other frequently asked questions about this recipe:
Do I necessarily have to use canned coconut milk? This is definitely the best option but you could also use creamed coconut milk; it usually comes in a box and you have to add water to get the milk-like consistency. Keep in mind that this option is richer in taste compared to the canned one and it's better adding the water in small portions to ensure you don't end up with a curry that is too watery. The coconut milk that you can find in most shops in the section of plant-based alternatives is too diluted to work well in this recipe.
What if I don't like food that is too spicy? The spiciness in this curry comes from the combination of different ingredients and it's not too strong but you could add just 1 or 2 chilli pods at the begin, then taste the curry later on and adjust the recipe according to your preferences.
Can I prepare this curry in advance? Absolutely. You could easily cook this keto curry in advance and store it in the fridge in a closed container for up to 3 days. You can adjust the consistency with a bit of water when you reheat your meal.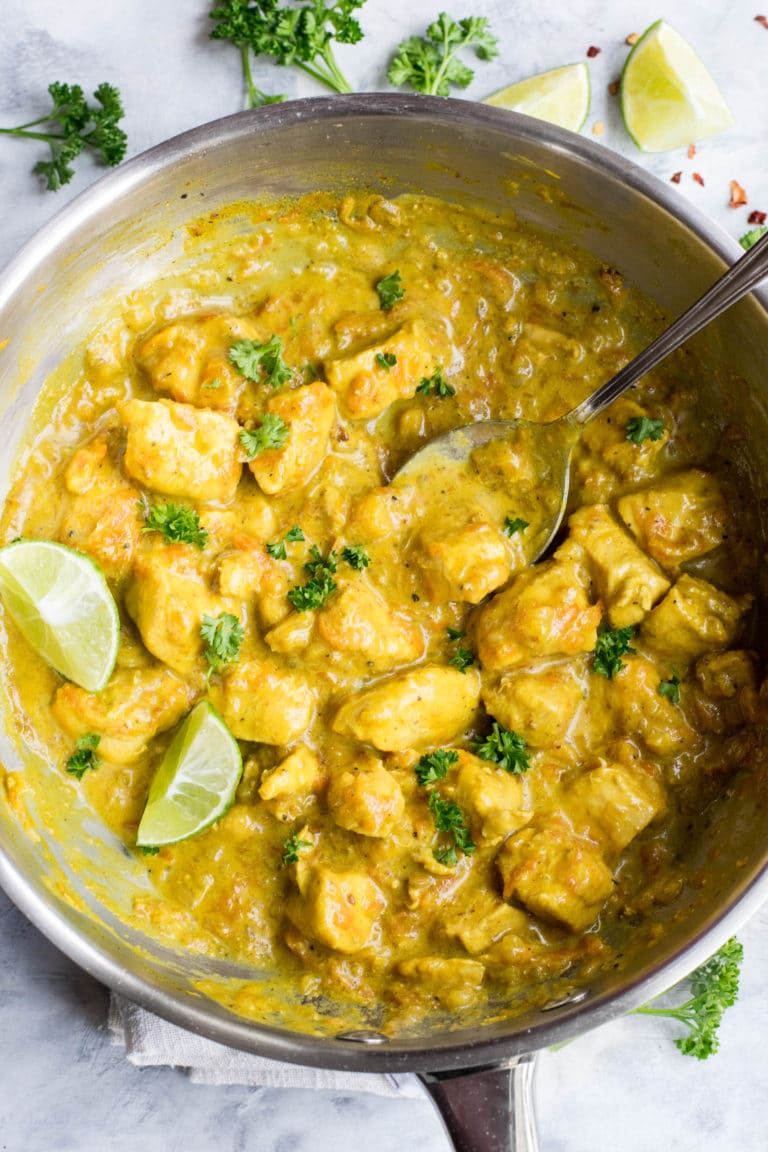 Speaking of serving suggestions, let me say that this curry is so tasty you could even eat it on its own. But, in case you were looking for some inspiration on how to pair it, here there are a few tried and tested low-carb ideas:
some toasted keto bread makes a great match with the creamy sauce
choose some plain cauliflower rice for a more classic combination
use a salad to create a meal with some extra vegetables and a fresher note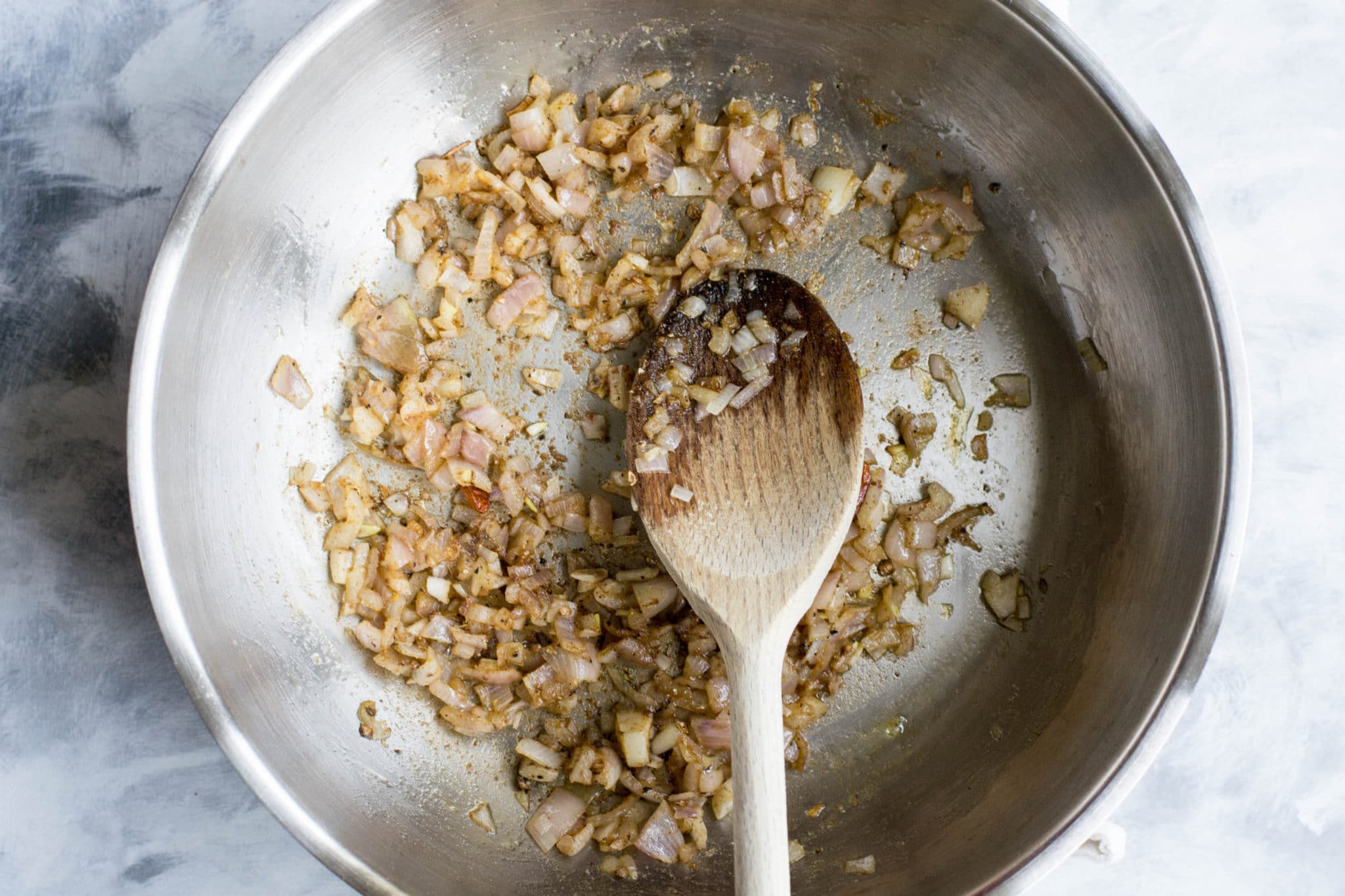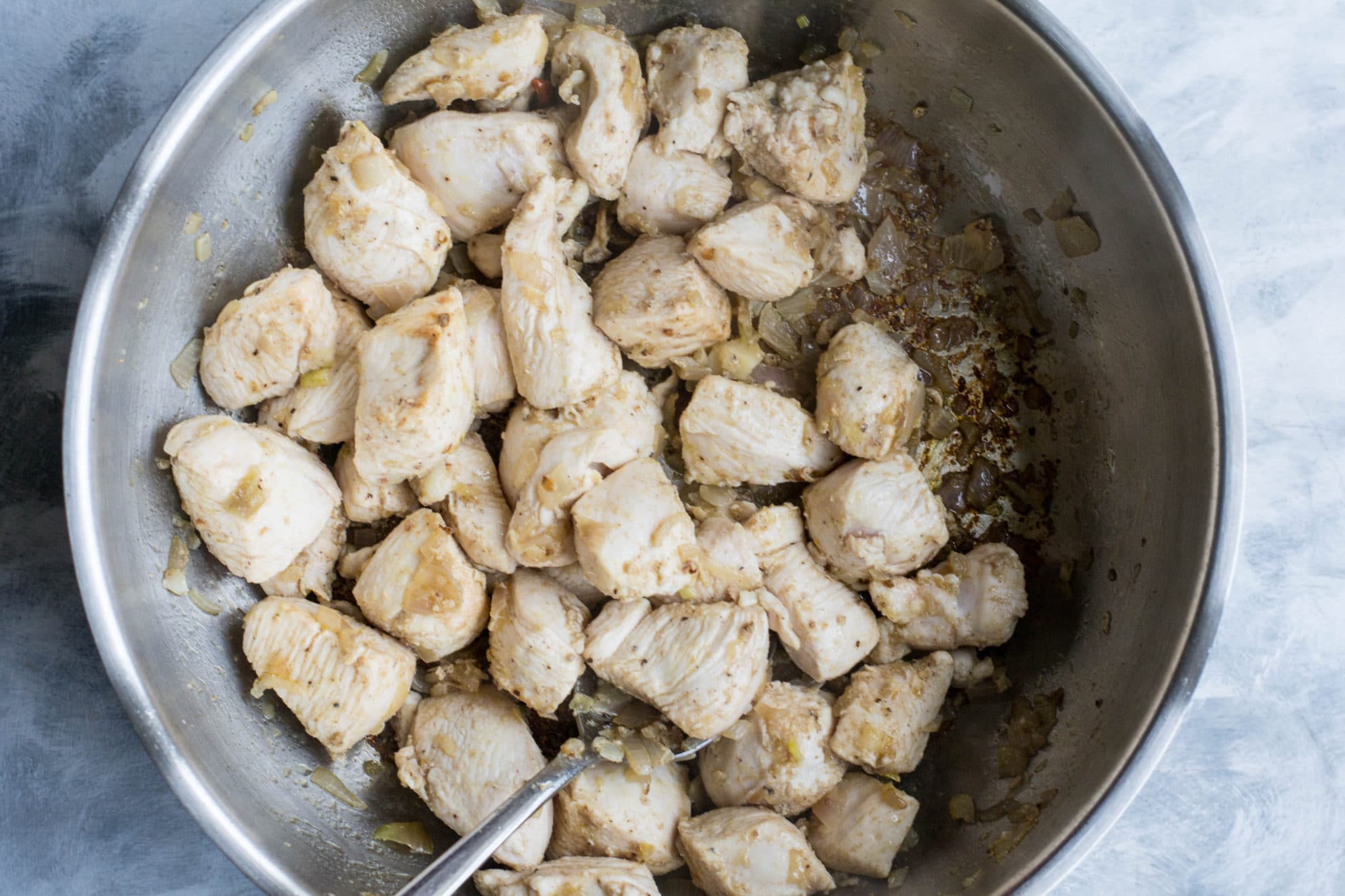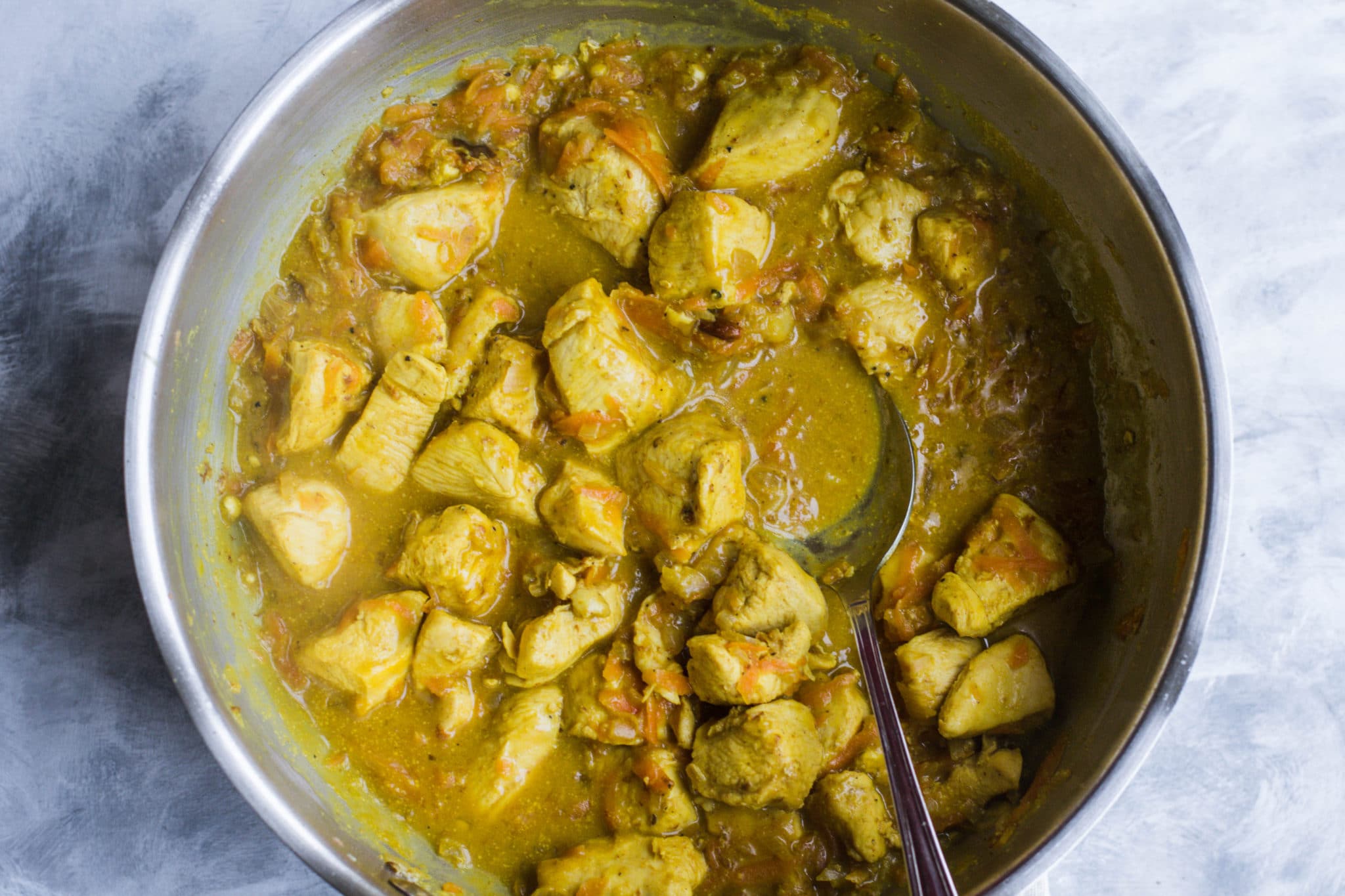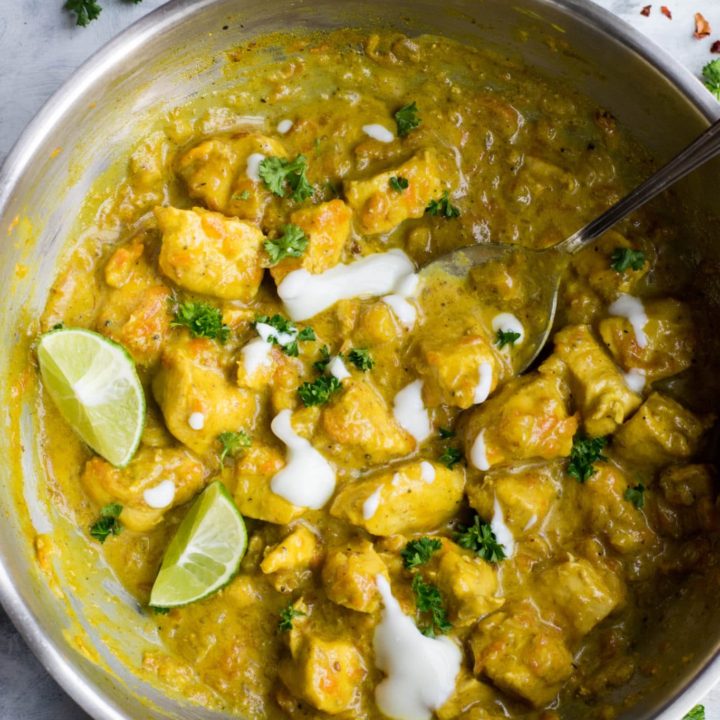 Keto Thai chicken curry with coconut milk
Need a go-to dinner recipe? This keto Thai chicken curry with coconut milk is exactly what you have been looking for 'cause it's creamy, easy to make and delicious. 
Ingredients
500 g diced chicken fillets
2 medium-sized shallots, finely chopped
1 medium-sized carrot, grated
one 400 g can of coconut milk
1 tsp ground turmeric
4 dried chilli pods
1 tsp ground ginger
1 tsp coriander seeds crushed in a mortar or 1/2 tsp ground coriander seeds
3/4 tsp ground black pepper 
1 tbsp extra virgin olive oil
1 tbsp fish sauce
4  kaffir lime leaves  
a pinch of salt
Instructions
Heat 1 tbsp of olive oil in a large pan on medium heat, add the shallots and fry until golden. Then add all the spices and stir until fragrant.
Add the chicken and cook for a few minutes, stirring frequently, until it starts to turn slightly golden on the outside.
Add the coconut milk, the grated carrot, the lime leaves and the fish sauce. Mix well and let simmer for 10-15 minutes until creamy. Adjust both spiciness and consistency according to your preferences. Remove the lime leaves and the chilli pods before serving.
Notes
Suggestions for toppings: fresh coriander or parsley, fresh green chillies, plain unsweetened yogurt, juice of fresh limes.
Nutrition Information
Amount Per Serving
Calories

388
Total Fat

28.1g
Carbohydrates

7.8g
Net Carbohydrates

6.7g
Fiber

1.1g
Protein

28.3g