Who doesn't love a warm dinner roll? This keto bread is soft, easy to make and extremely versatile! Add different seeds or spices to create every time a different combination of flavours: this is a quite basic recipe with just salt and black sesame seeds but why not try them with pumpkin seeds, turmeric or paprika? Another interesting combination for anyone who loves spicy food would be chopped jalapenos and cheese!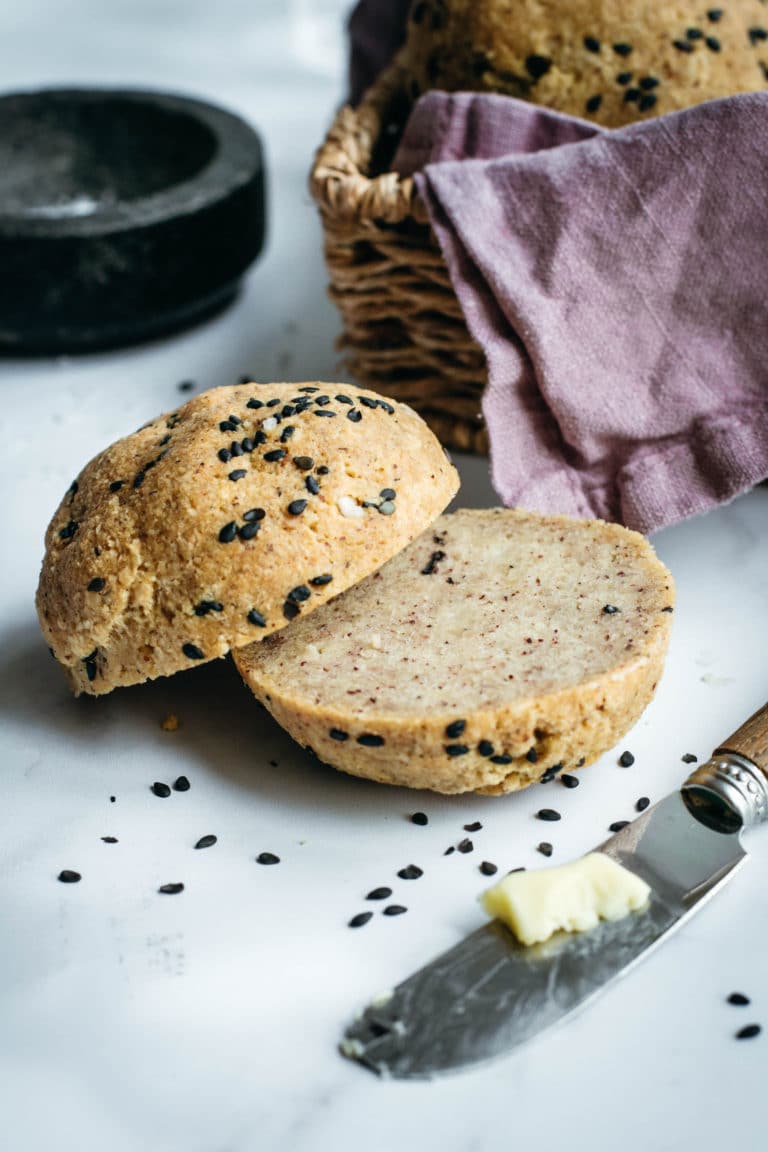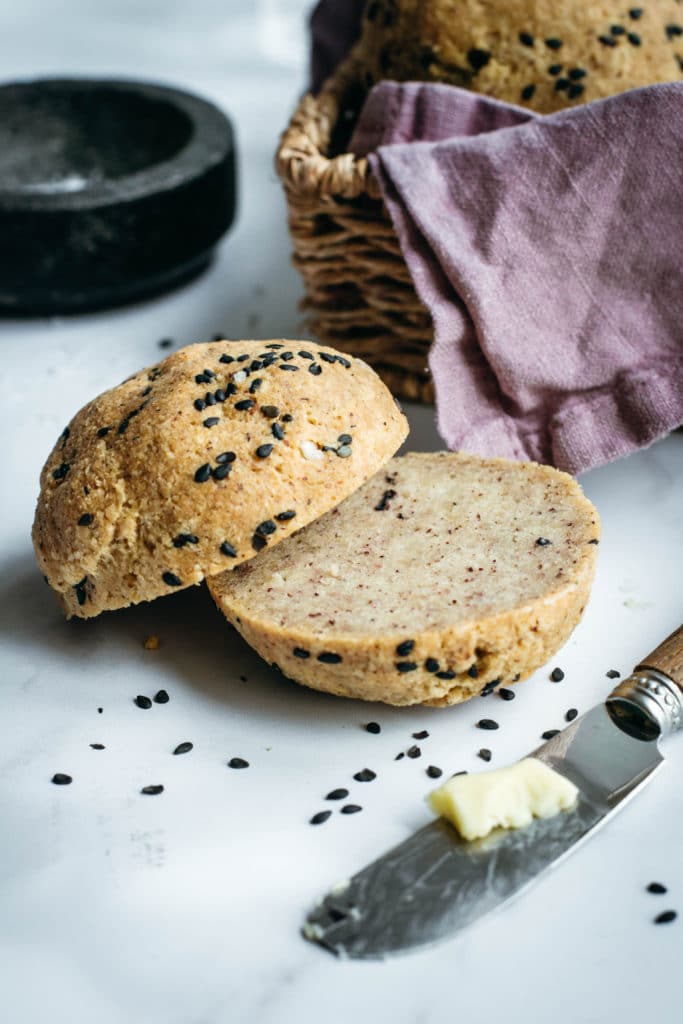 These keto-friendly dinner rolls hold together so well that you would not believe they are grain-free! The consistency is quite dense but you can work on this factor by using really fine almond flour. This recipe calls for ground almonds because it's a widely available option: you can buy them or even easily make the exact amount that you need at home with a blender; but if what you are looking for is an extra soft dinner roll, almond flour would be the best choice (even better than almond meal). By using almonds and hazelnuts to make bread, you would always have a sort of grainy texture but the more the starting point is finely ground, the better.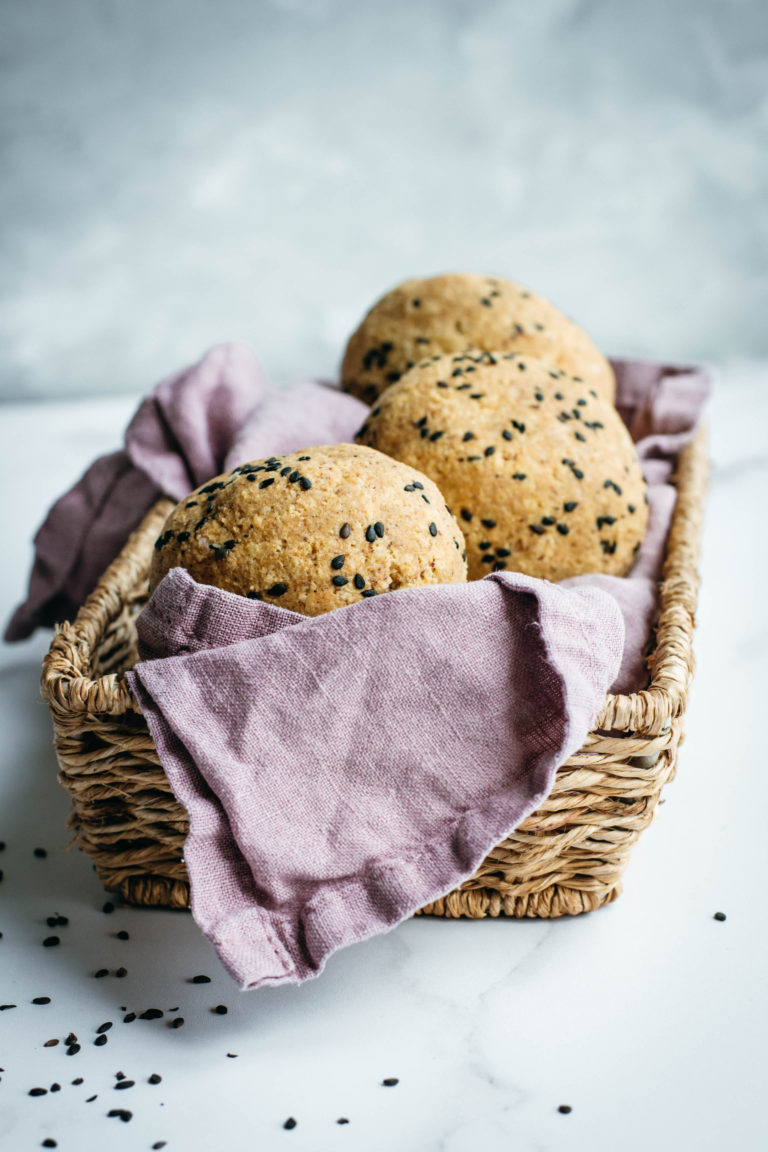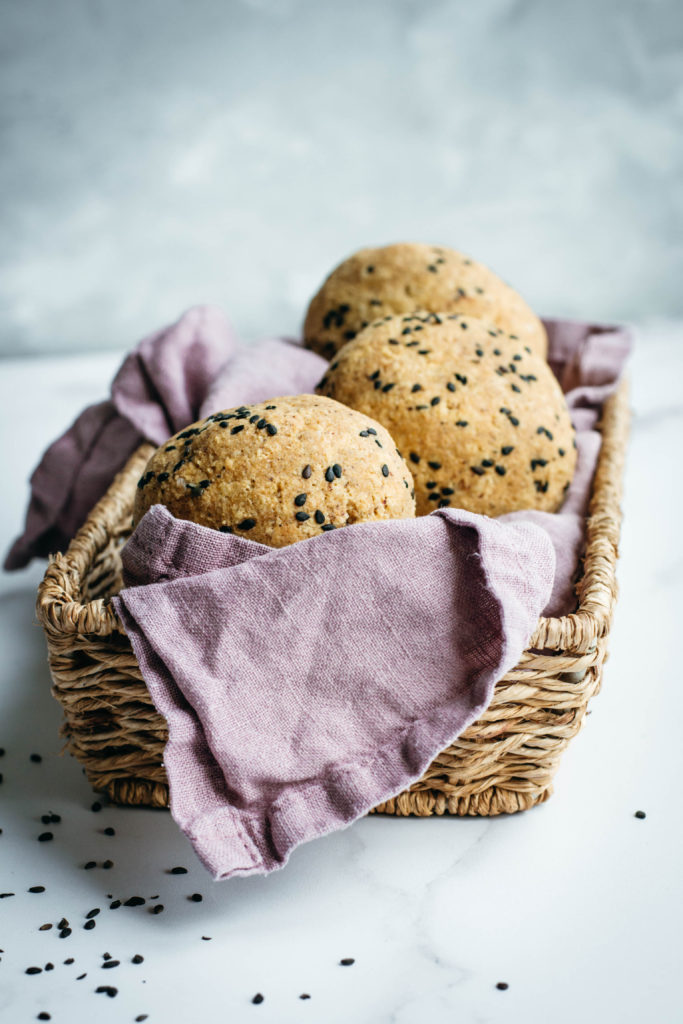 If you don't like hazelnuts or if you can't find them, this bread will turn out delicious even without them but they do contribute to the characteristic nutty flavour of this recipe, so it's worth adjusting the taste by using some spices like black pepper, nutmeg and cumin.
Almonds are not just a delicious snack and a great ingredient for keto bread, they also are rich in nutrients. They are indeed a great source of healthy fats, protein, vitamin E, magnesium and several other vitamins and minerals. So, by using this bread recipe, you won't just bring on your table something tasty but you'll also ensure that it will be a nutritious and satisfying dinner.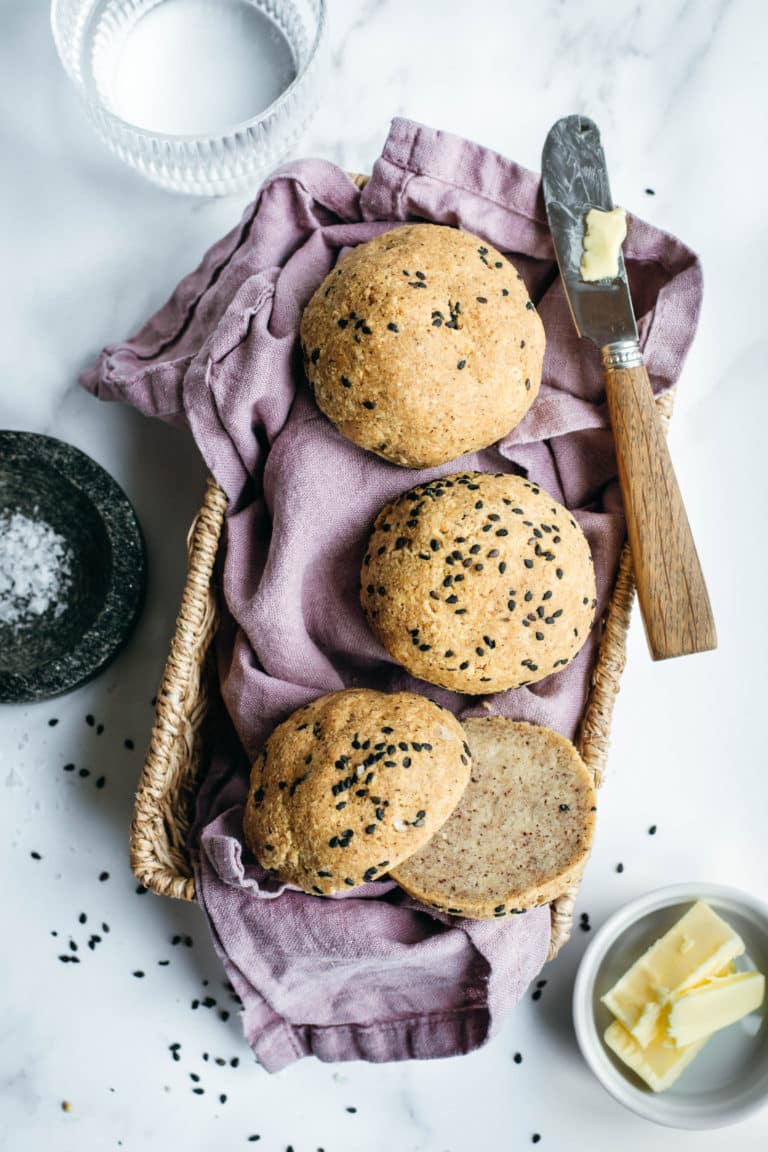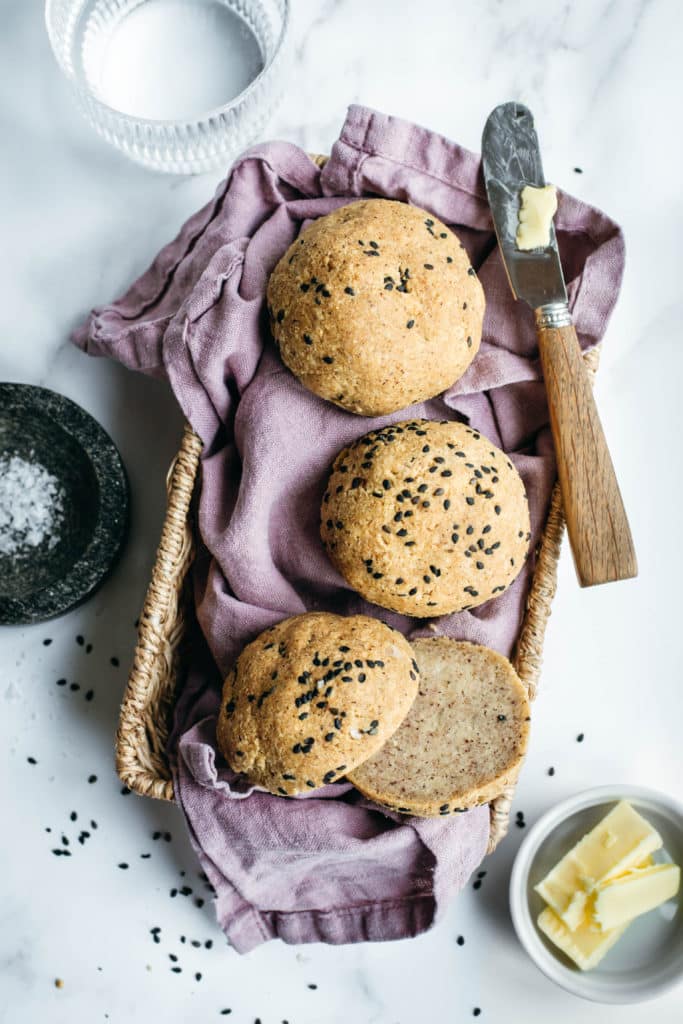 How to serve these keto bread rolls?
As they are or as a side: this bread is already delicious and rich in taste, so it would be great even eaten on its own. These keto dinner rolls would also make the perfect pair with a salad and your favourite cut of meat or some roasted fish.
Warm with butter: a classic combination!
Sliced and toasted: use them for an appetizer or as a snack!
As part of a snack board: they would make the perfect pair with guacamole, cashew cheese or something spicier like a red pepper and feta dip.
Used to make some tasty sliders: this keto bread would be perfect to make a few sliders for a dinner with friends. For example, try them with mayonnaise, cheese and roasted Brussel sprouts!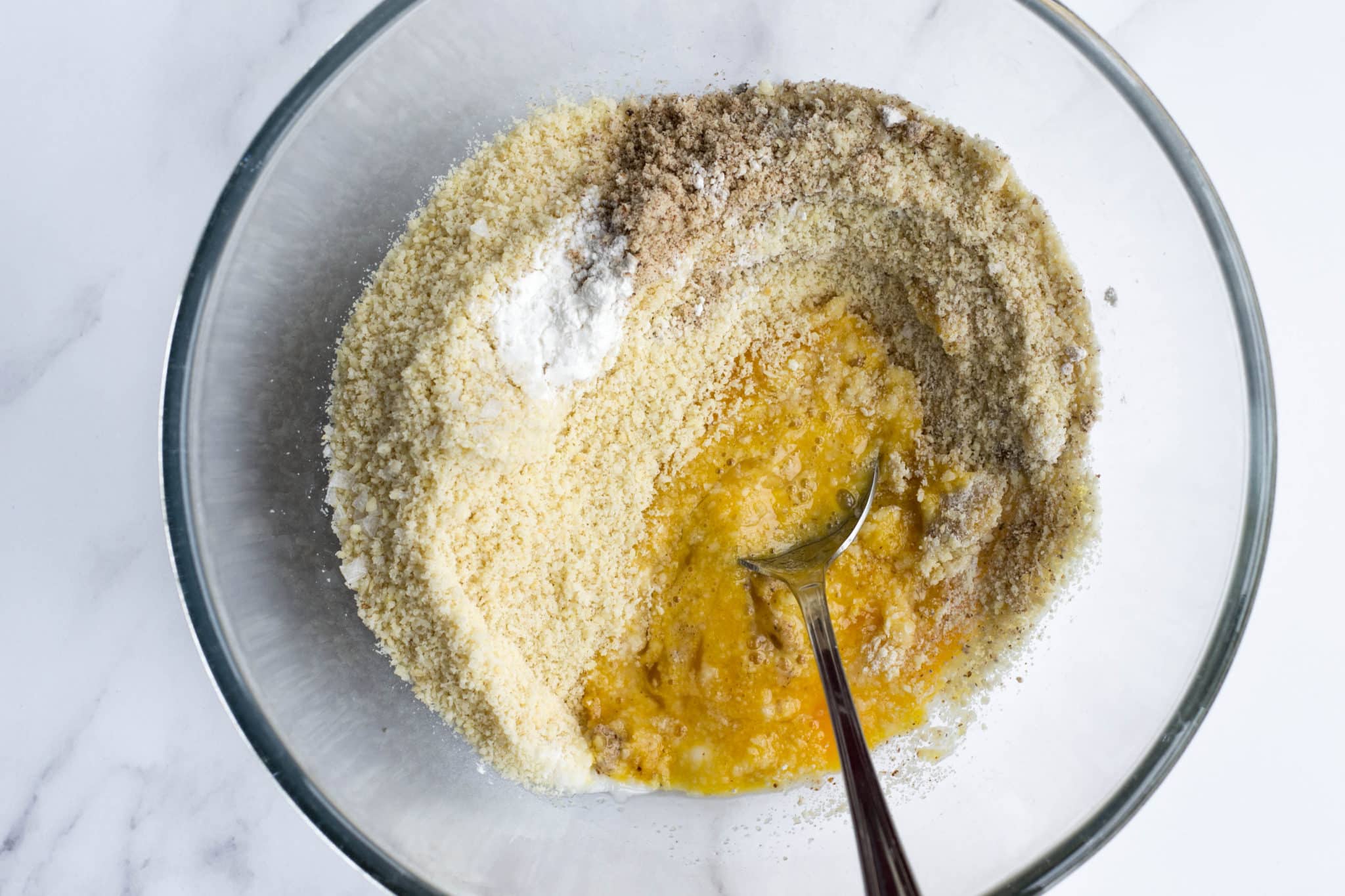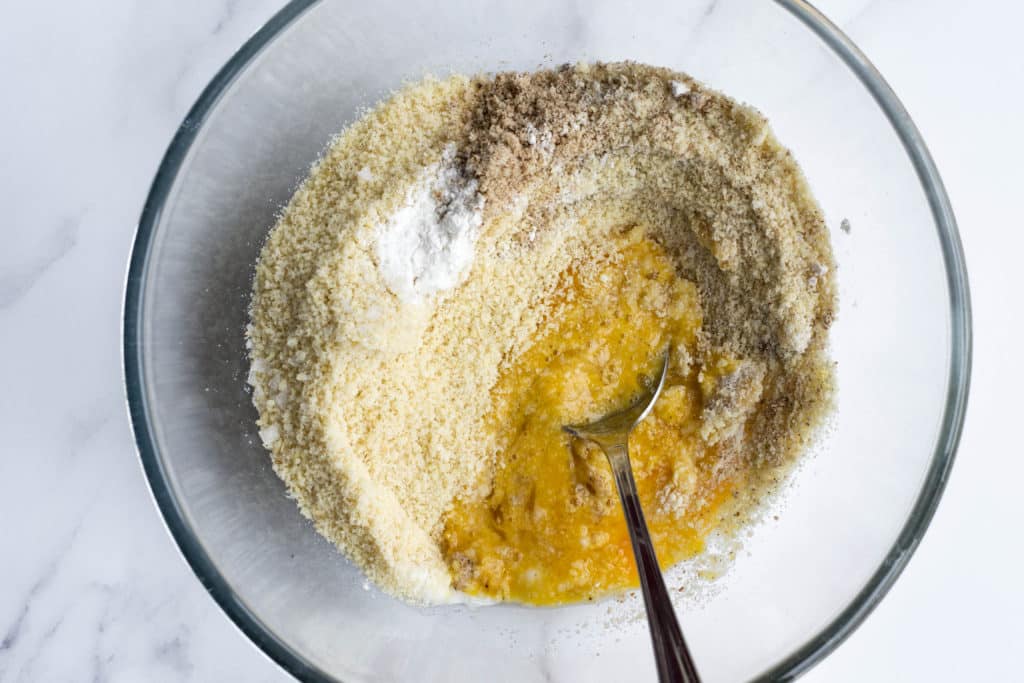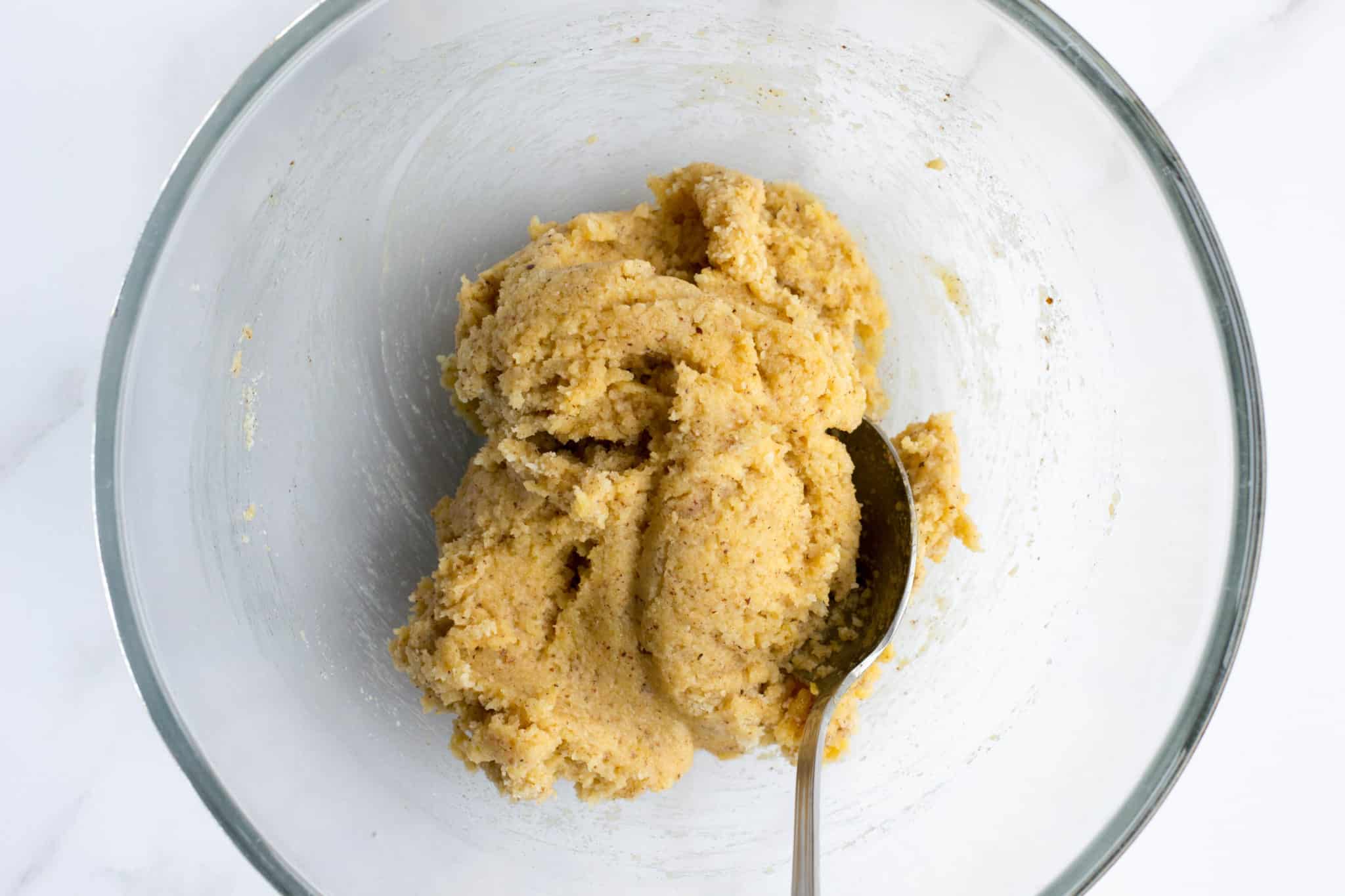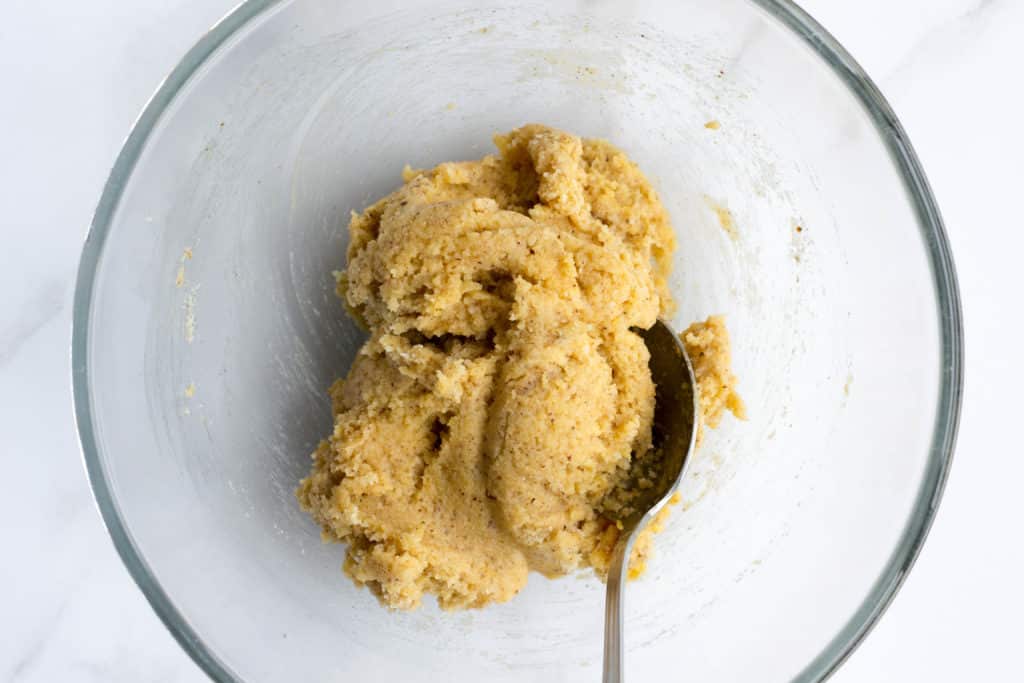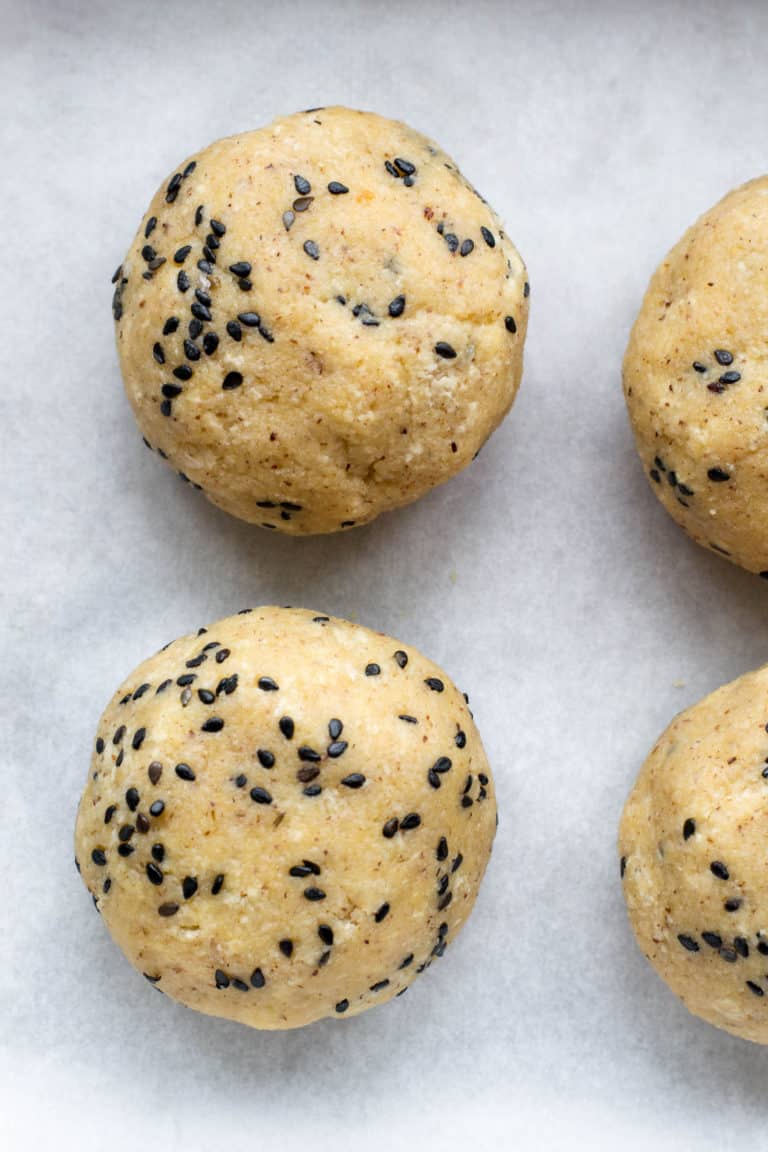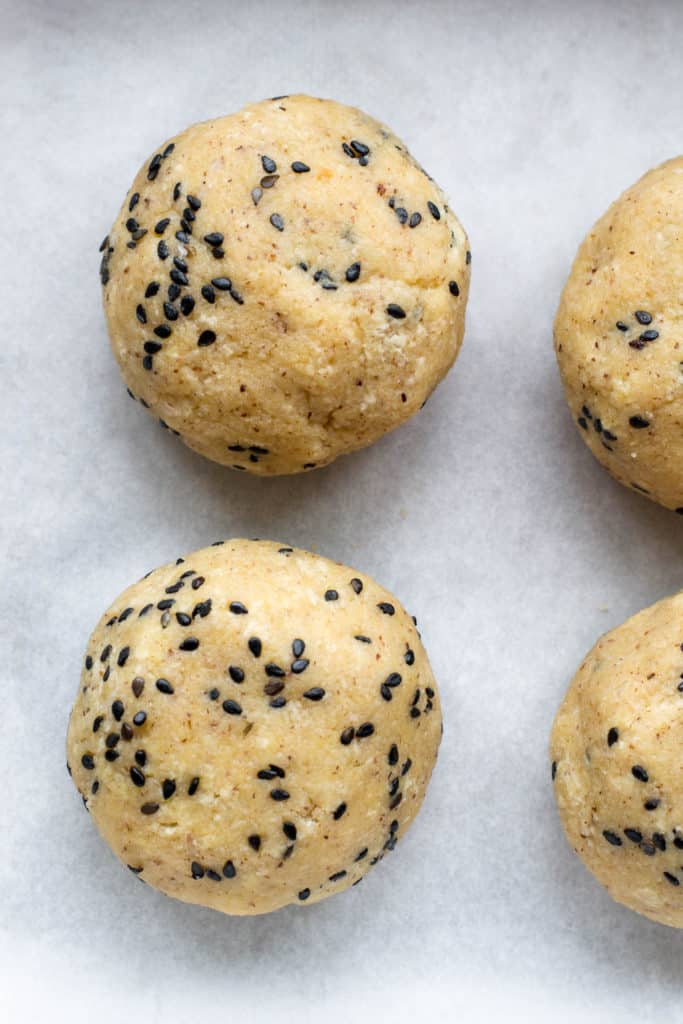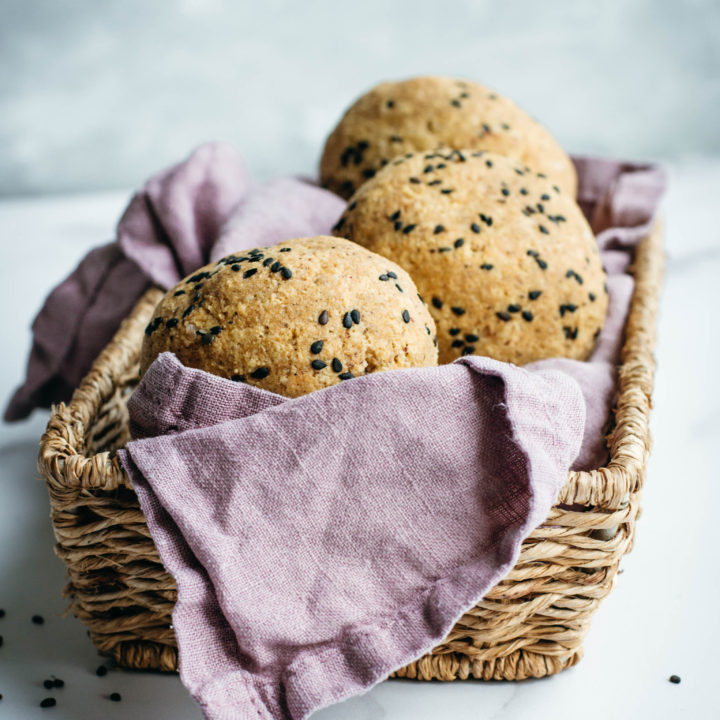 Keto dinner rolls
Who doesn't love a warm dinner roll? This keto bread is soft, easy to make and extremely versatile!
Ingredients
130 g finely ground almonds
20 g finely ground hazelnuts
2 large eggs
2 tsp apple cider vinegar or white wine vinegar
1 tbsp extra virgin olive oil
4 g xanthan gum
1 tsp baking powder
1/2 tsp baking soda
2 tsp black sesame seeds
1 tsp salt
Instructions
Preheat the oven at 180°C and mix all the ingredients in a bowl. Ensure the eggs are well beaten. The dough should come together pretty easily and, with the help of the oil, you would be able to shape the dinner rolls using your hands. Based on the texture of your ground almonds, you may need to adjust the amount of nuts or add a splash of water,
Place the bread on a baking tray lined with parchment paper and bake for 15-20 minutes or until golden on top.
Notes
These dinner rolls will keep well for up to 3 days in a closed container in the fridge; warm them up just before serving.
Nutrition Information
Amount Per Serving
Calories

290
Total Fat

25g
Carbohydrates

9.4g
Net Carbohydrates

4.1g
Fiber

5.3g
Protein

10.8g