It's that time of year again already, the leaves are falling, the weathers turning colder and thoughts turn to the festive season, and the prospect of having a keto christmas.
I personally love christmas, which makes it all the harder to stick to my keto diet as the temptation levels ramp up a notch. Sweet treats, delicious starchy side dishes and the inevitable mince piess all stand between me and sticking with my diet.
That's why I've put together this round up of some great, keto friendly christmas alternatives to help get you through the big day without the carbs. If you're the chef in your household, I'd go ahead and make these and see if anyone else complains, I doubt it. Cheesy cauliflower mash? Much better than the usual. Brussel sprouts with bacon? Yes please!
You don't have to let go completely during the festive season, the usual cycle people go through of putting weight in December and trying to lose it in January doesn't have to be the case.
That said, on christmas day, don't get overly caught up in the carb counts, enjoy yourself! If you prepare a few of these dishes alongside your family's regular christmas sides, it'll help to manage carb intake, and offer some variety, great!
Keto Christmas Dishes
I've categorised the dishes into the main elements, first a few appetisers, and some eggnog, to ramp up your guest's appetites. Then the main event, a turkey perhaps or ham, followed up with a selection of keto christmas side dishes to keep the carb count down. Finally I've given you a selection of great christmas keto desserts for when you've recovered from the main meal and are ready to eat again.
Enjoy!
Appetisers, Drinks etc.
I'm just putting my very favorite things here, these are my ideal pre-dinner nibbles and a great keto eggnog recipe here to kick off your christmas feast. Don't fill up though! There's plenty more to come…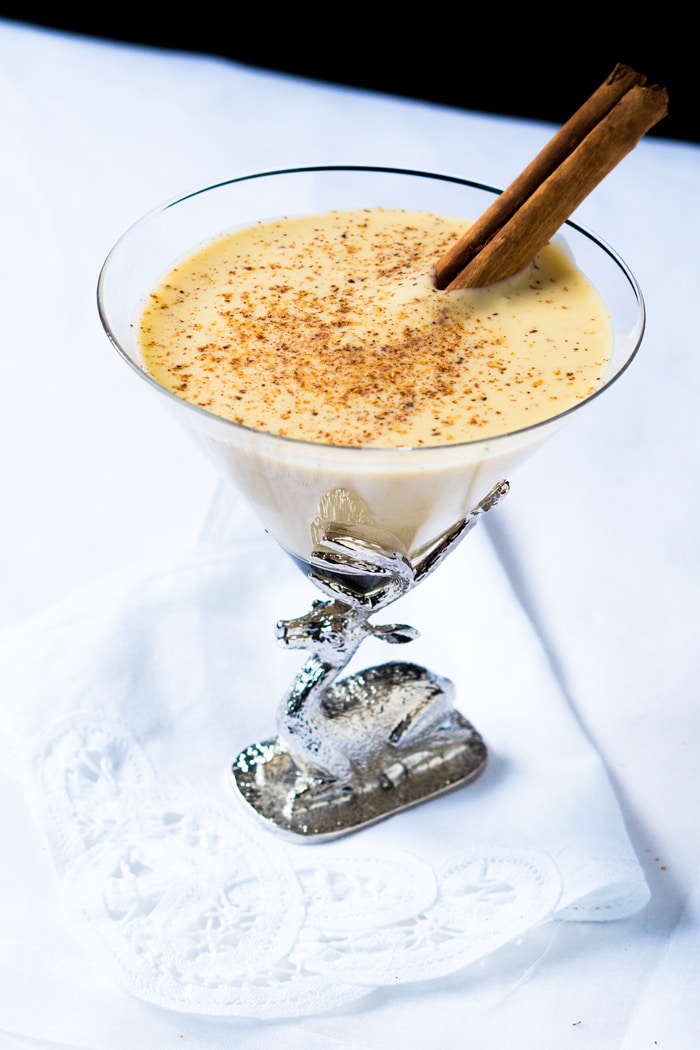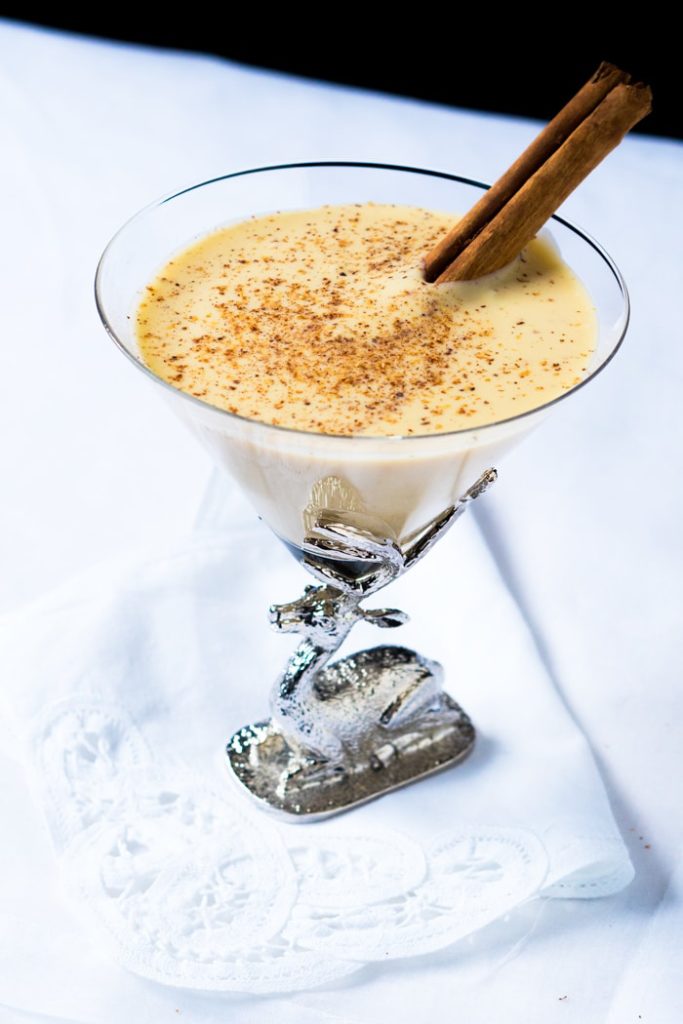 It wouldn't be christmas to me without a little eggnog, and this keto friendly version from Gnom-Gnom is a delicious way to kick off the big day. Thick and creamy and indulgent, this is a one-day a year kinda drink.
Don't go too mad on the liquor christmas day if you're trying to be strict with the keto – not least because of all those tempting non-keto treats and reduced inhibitions/will power…
You can find the recipe here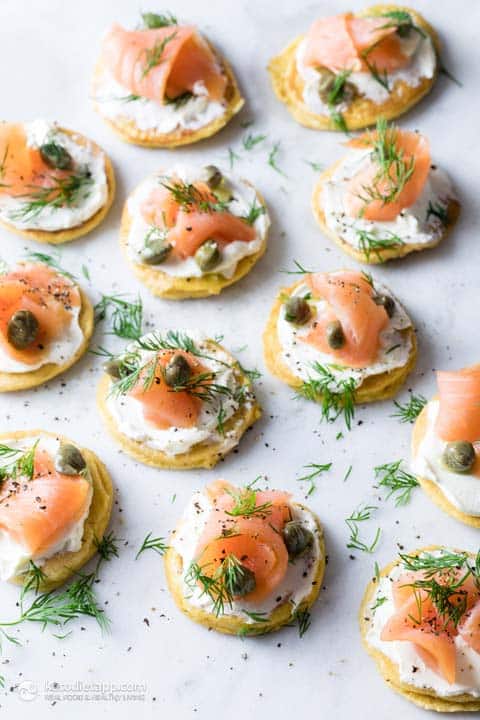 What better way to start your christmas meal in style, than with some of these smoked salmon keto blinis from KetoDietApp. Capers and dill are a nice addition for a sophisticated snack to whet your appetite for the big meal.
Unlike the eggnog, these would make a great little snack or canape any time of year, and are great for parties and guests.
You can find the recipe here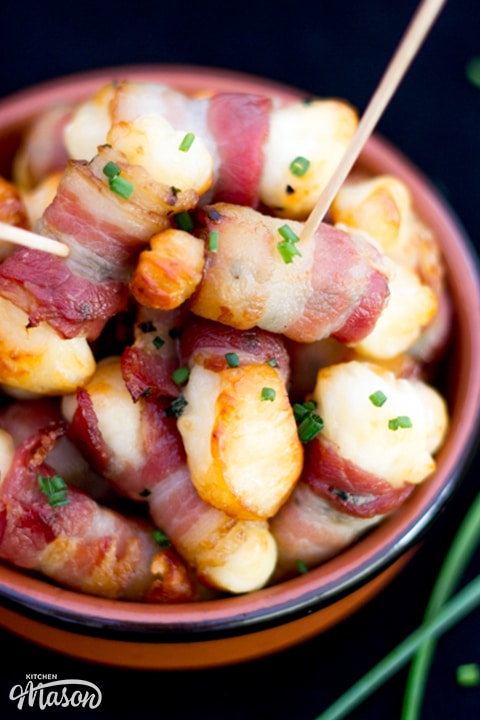 Carrying on the keto canape theme, these simple bacon halloumi bites from Kitchen Mason are ideal party food, also great for snacking any other time too.
Little canapes and bites like these are ideal to have ready christmas day to keep the family out of the kitchen whilst you prepare your keto christmas feast!
The Main Event
The christmas meal is all about that centrepiece dish, carved or cut and served to the whole, extended family. Thankfully, turkey or ham is pretty easy to keep keto, it's the side dishes you really need to watch out for!
Enough said. The guy knows how to cook, and it's pretty easy to keep the turkey part keto friendly. Just do as the man says and everything will be alright!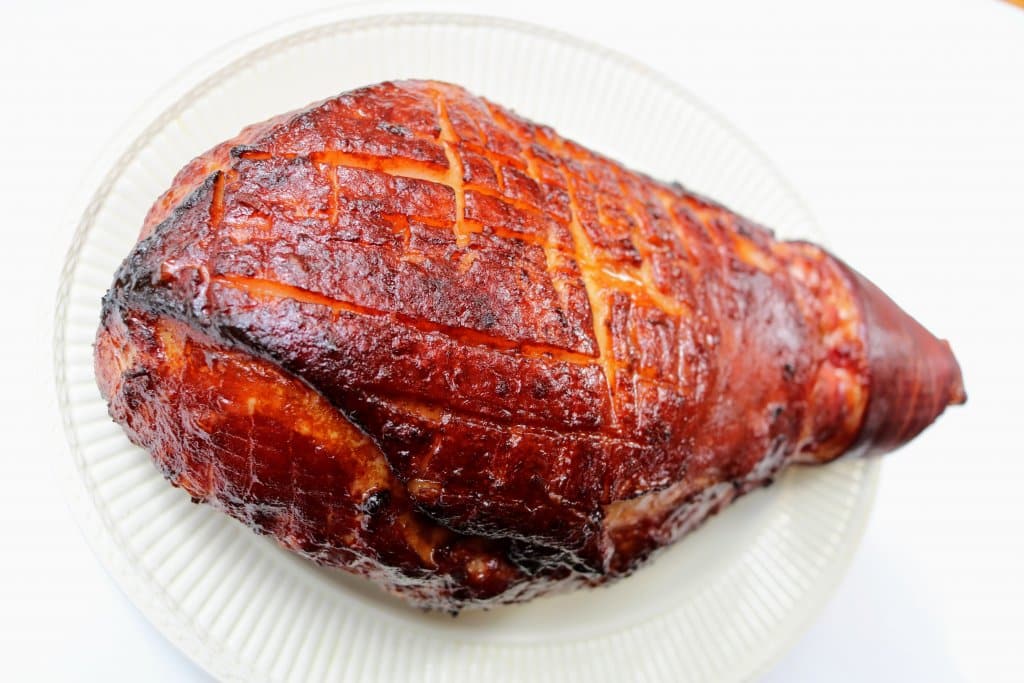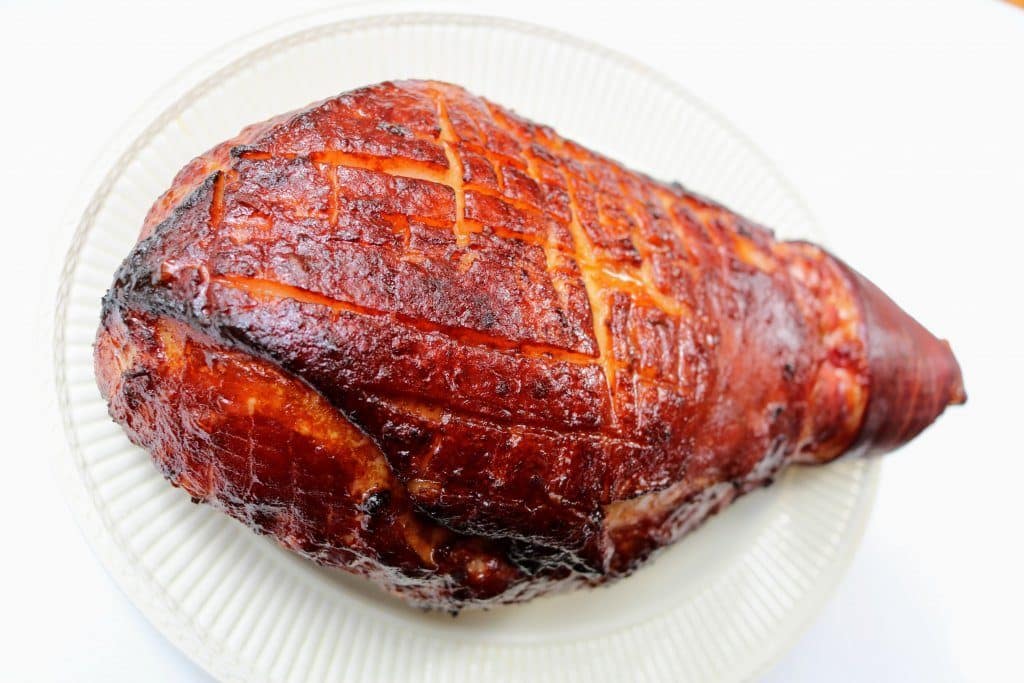 Not such a fan of turkey? Then give this maple glazed ham a try instead. I personally prefer the ham on christmas day as it has so much more flavor than turkey to me, and this version from Have Butter Will Travel is no exception! This is also great at easter so save the recipe for later if you tend to have ham then instead.
Keto friendly, sugar free maple syrup is tricky to find but once you've found some, stock up! I use it often, for instance on these keto pancakes.
You can find the ham recipe here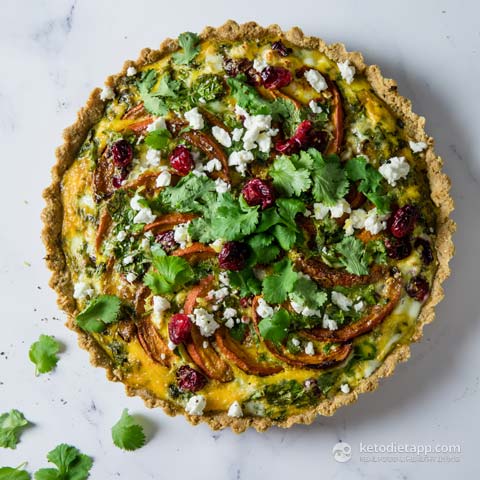 Spare a thought for the vegetarians amongst us on christmas day, with that giant turkey being wheeled out to the table! This festive pumpkin, feta and cranberry tart from KetoDietApp brings some of the festive flavors without the meat.
Spices, cranberries etc. all keep this festive. Even if you're not veggie this is definitely worth a try, perhaps as a lighter boxing day meal after a meat heavy christmas day.
You can find the recipe here
Keto Christmas Sides
Ok, now we're into the danger zone. Side dishes on christmas day are where the carbs really ramp up. Mashed potato, parsnips, sprouts, roast carrots, cranberry sauce, stuffing. It's all a bit of a carb heavy mine-field. If you're eating at someone else's house and trying to stay keto, just avoid the main starches like potatos and opt for some buttered greens and the sprouts etc.
Otherwise, if you're the cook then read on for a selection of great christmas keto sides that should be great substitutes (or improvements) on the regular side dishes.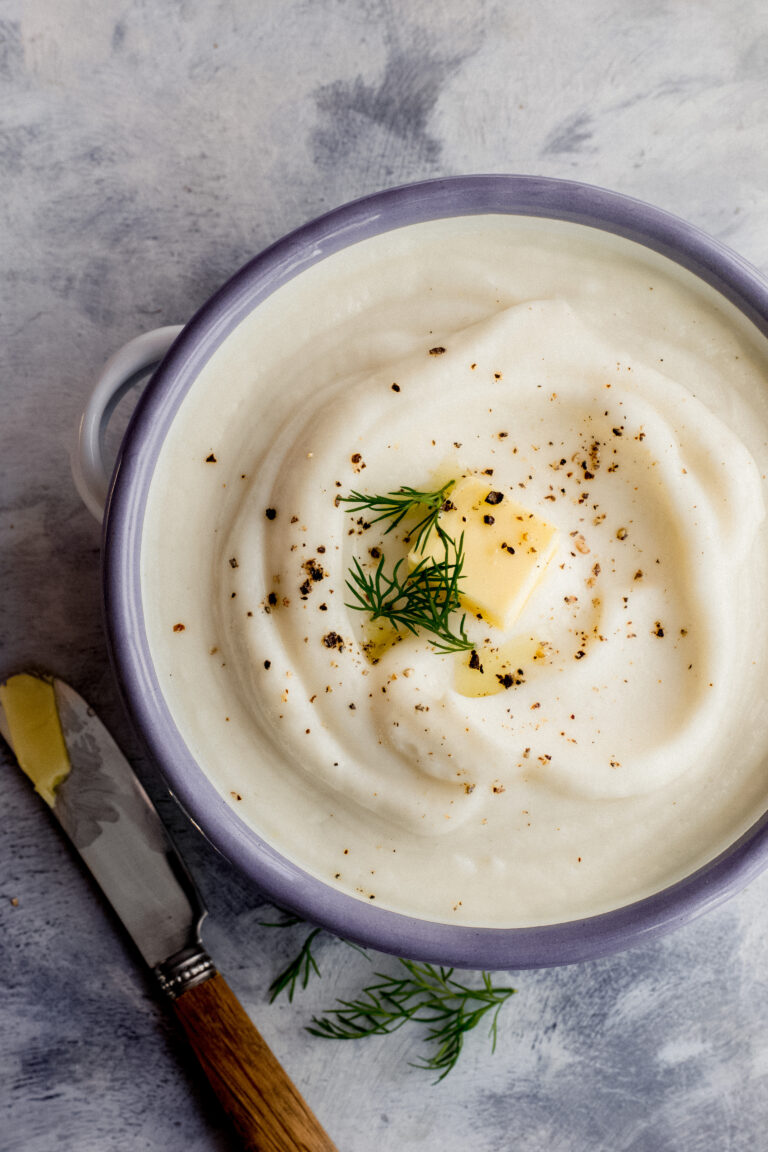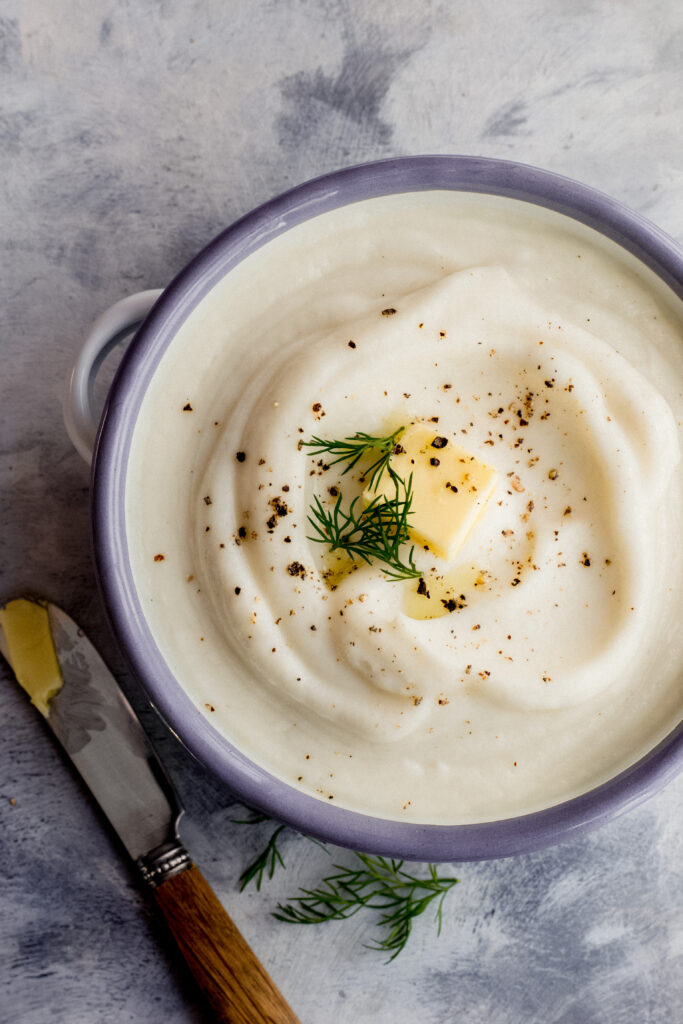 This is our go-to keto cauliflower mash recipe here at I Eat Keto. Delicious, simple with a little twist of nutmeg to elevate this mash to something for tastier than your standard, carb heavy potato mash. Perfect for a christmas day feast!
You can find the recipe here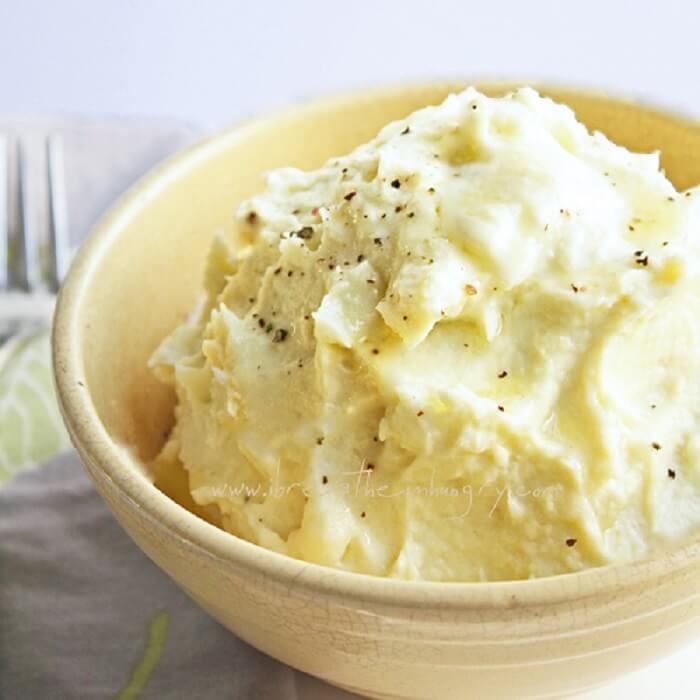 What's better than old school mashed potato? Creamy, cheesy mashed cauliflower! This version from IBreatheI'mHungry is way better than the original, with more flavor coming from the cauliflower mash, for a fraction of the carbs.
Cheese makes this extra indulgent, and a brilliant christmas keto side dish. Your guests will never look back after trying this one, it's a no-brainer!
You can find the recipe here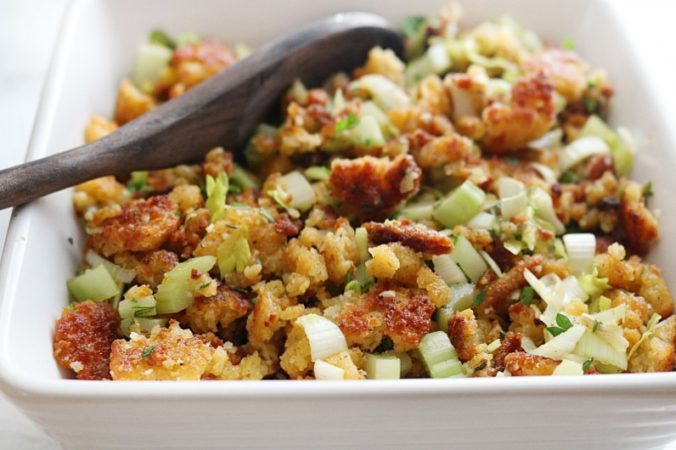 Onto the stuffing next and I've given you two options here, one meaty, one not so meaty. This not so meaty version from HowToThisAndThat makes use of keto bread to bulk out the stuffing, and is more of a vegetable stuffing (with a little chicken broth)
You can find the recipe here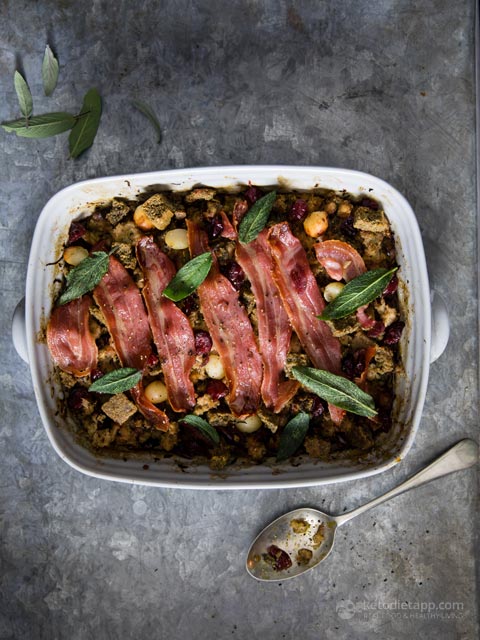 Now onto the meatier version from KetoDietApp. Personally I'm an unashamed carnivore and this is the keto stuffing for me on christmas day. Pork, sage and bacon is a tasty match made in heaven, and besides, it's only for one day!
You can find the recipe here
Now onto a more controversial subject….the sprouts. Nemesis of children around the world, the days of boiled, bland brussel sprouts should be long gone now. This recipe elevates the humble sprout into a brilliant supporting member for your christmas feast.
Pecans, bacon, a little spice give this so much more flavor, and baking rather than boiling the sprouts makes them infinitely tastier, this is how sprouts should always be done!
You can find the recipe here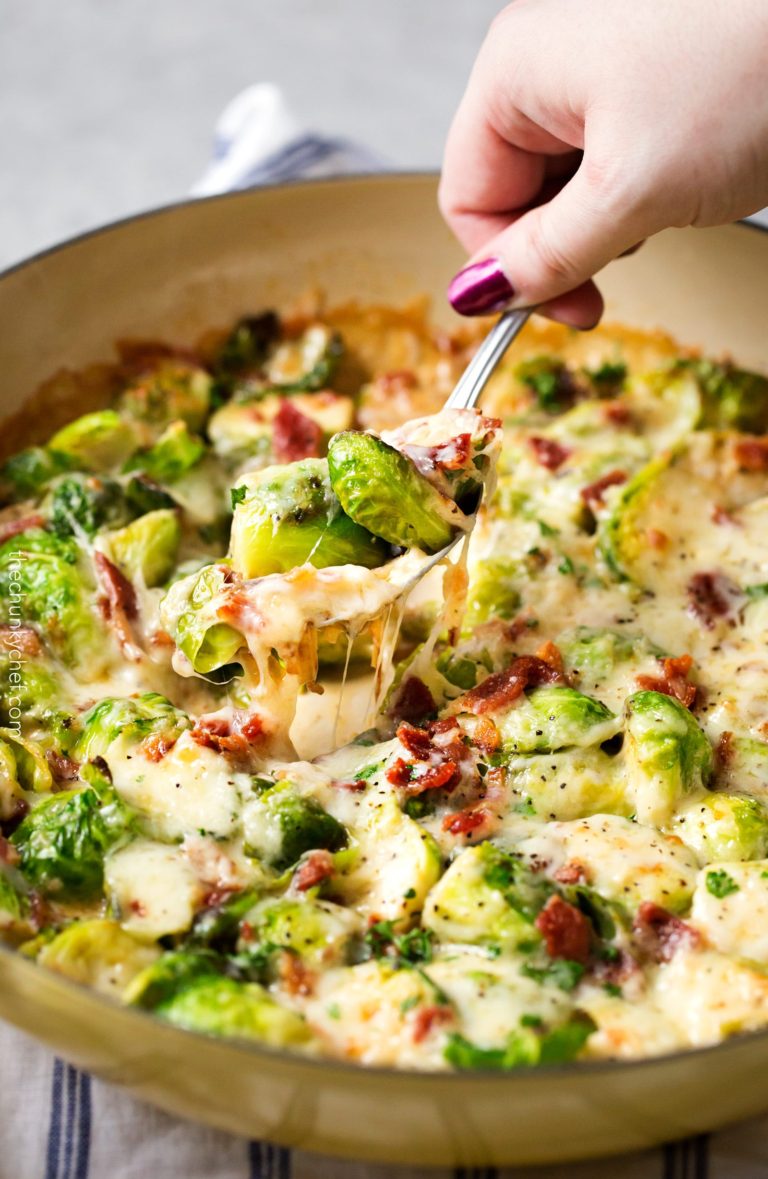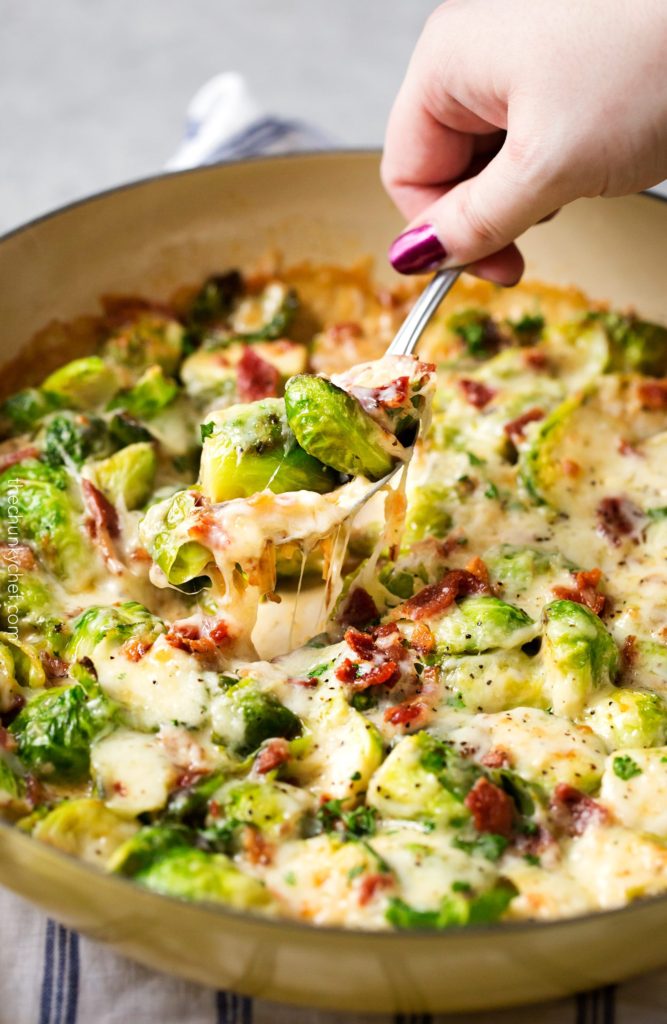 These cheesy bacon brussel sprouts make a great keto christmas side dish. In fact, cooked like this I'd suggest people may start eating sprouts for some of the other 364 days of the year.
This recipe from the chunky chef could be a great meal in its own right, certainly much more exciting than brussel sprouts the old fashioned way!
You can find the recipe here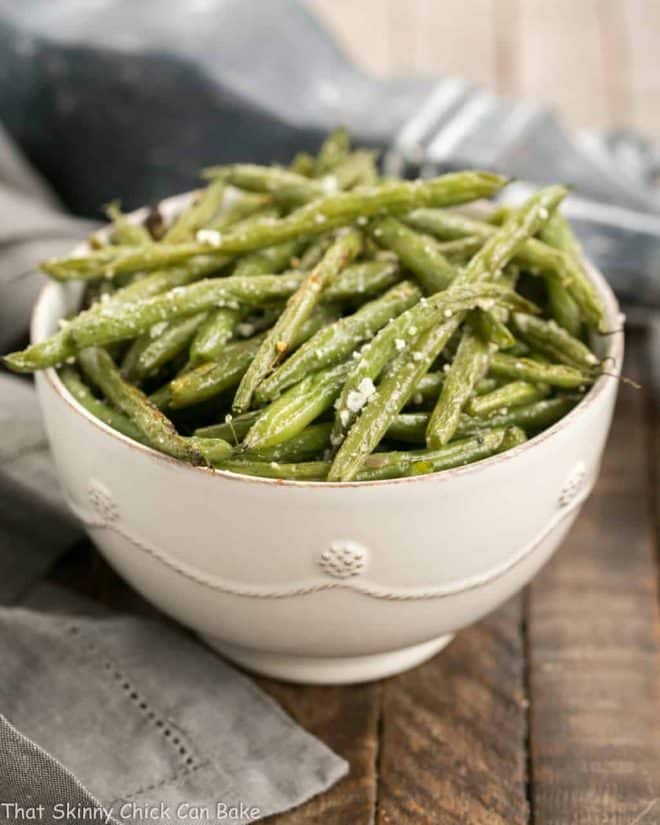 Sticking with the greens we have these incredible garlic parmesan green beans from That Skinny Chick Can Bake. Sometimes all it takes to elevate a dish from bland and boring to delicious is just a couple of small touches.
That's what happens here with a little bit of extra effort you've got a great side dish that will have guests reaching for more for sure.
I love adding a little parmesan to any type of greens, the salty cheese just takes them to the next level. Often it'll completely dissolve onto the greens so your guests won't even know. All they'll know is these are the best greens they've ever had!
You can find the recipe here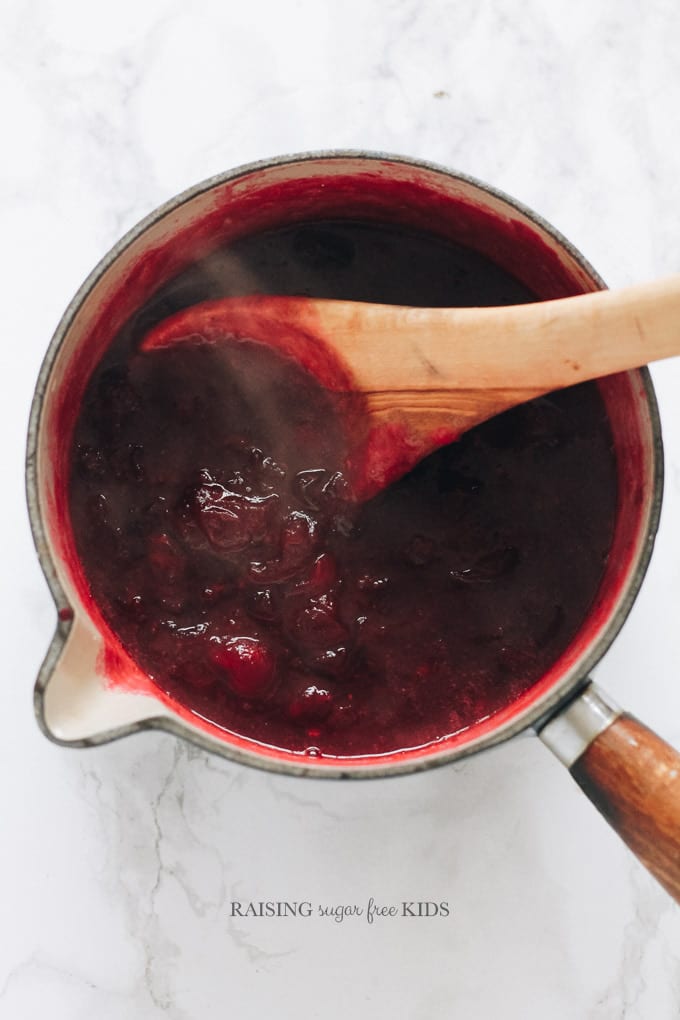 The last step in you main course is the cranberry sauce. I love cranberry sauce, and insist on making huge quantities every christmas, to make sure there's enough left for me by the time I sit down at the table (the problem with being the chef…)
This sugar free version from Raising Sugar Free Kids is a simple sauce without all the added sugar.
You can find the recipe here
Keto Christmas Desserts
You've stuffed yourself with turkey, cauliflower mash, delicious bacon cheesey sprouts….and now I'm talking about desserts. Take a break if you have to, digest a while, because I've got some great, low carb options here you'll want to save some space for!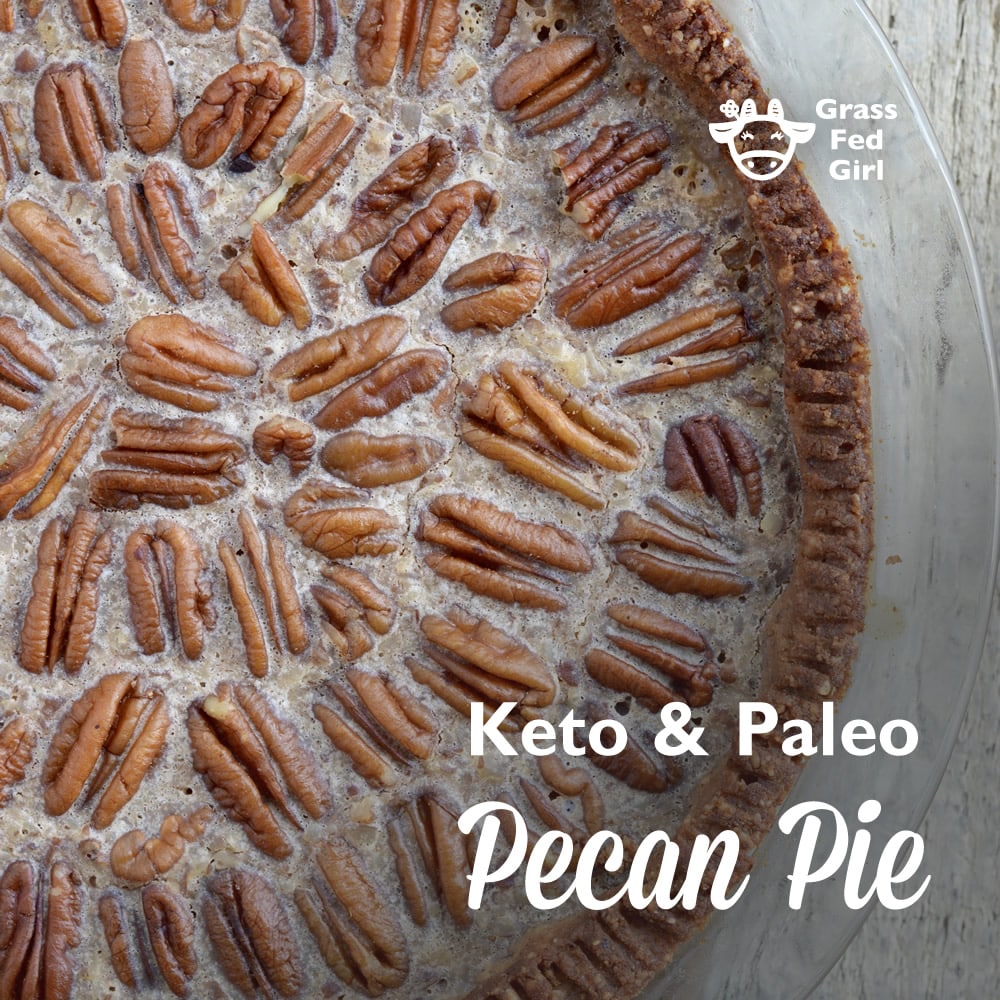 Its a classic, and with good reason, but you've gotta lose all that sugar! That's what this version from Grass Fed Girl manages with the use of hazelnut or pecan flour, a great nut flour substitute to keep carbs in control.
This is a great looking pie and it manages to come out with just 3.4g net carbs per serving!
You can find the recipe here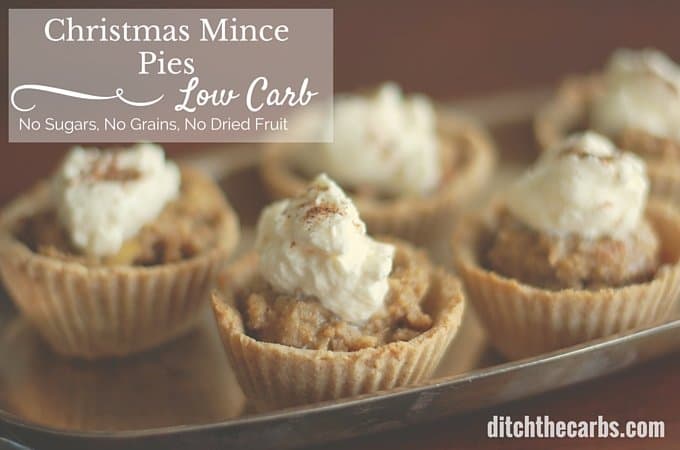 Christmas just wouldn't be christmas in my household without mince pies, but substituting traditional mincemeat with anything else is pretty tricky, as it's mostly dried fruit…
This keto mince pie recipe from Ditch the Carbs does a great job of recreating the main flavors and textures of a mince pie, without the sugar hit. Using grated apple and spices keeps the carbs low but plenty of flavor in.
You can find the recipe here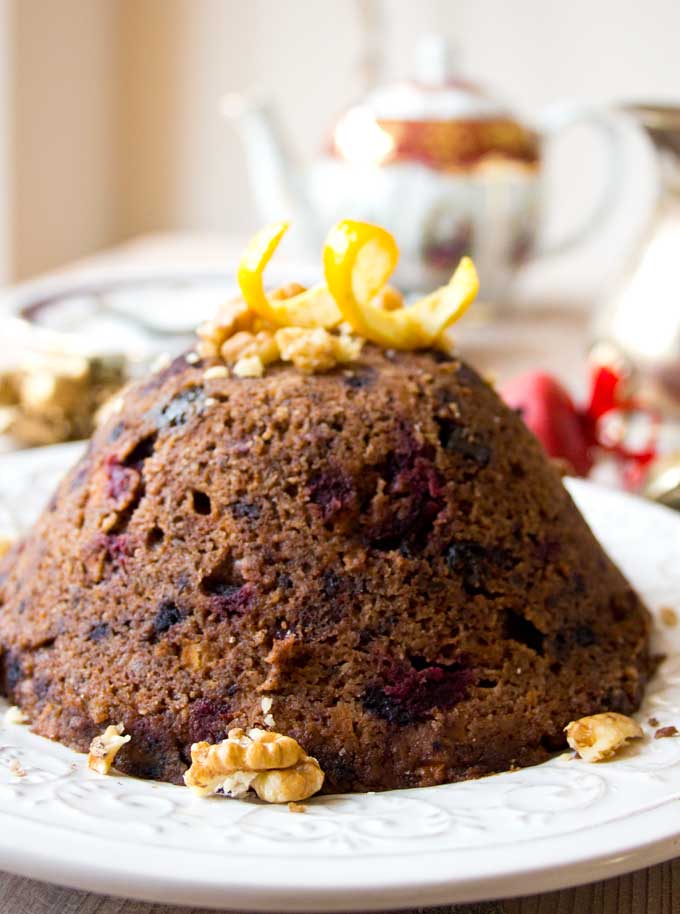 Another tricky keto christmas dessert to recreate, here's a sugar free christmas pudding here by Sugar Free Londoner. The genius of this dish is how quick and simple it is to make. Cooked in the microwave this thing can be ready in just 10 minutes, and with just 8g net carbs per serving that's not bad for a christmas day treat!
You can find the recipe here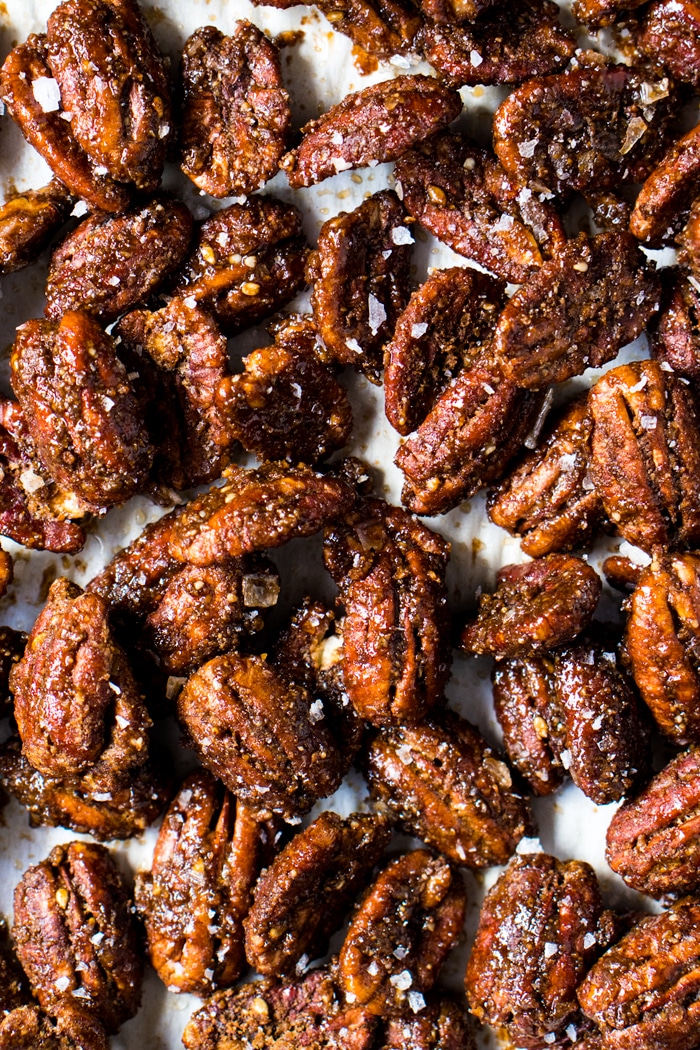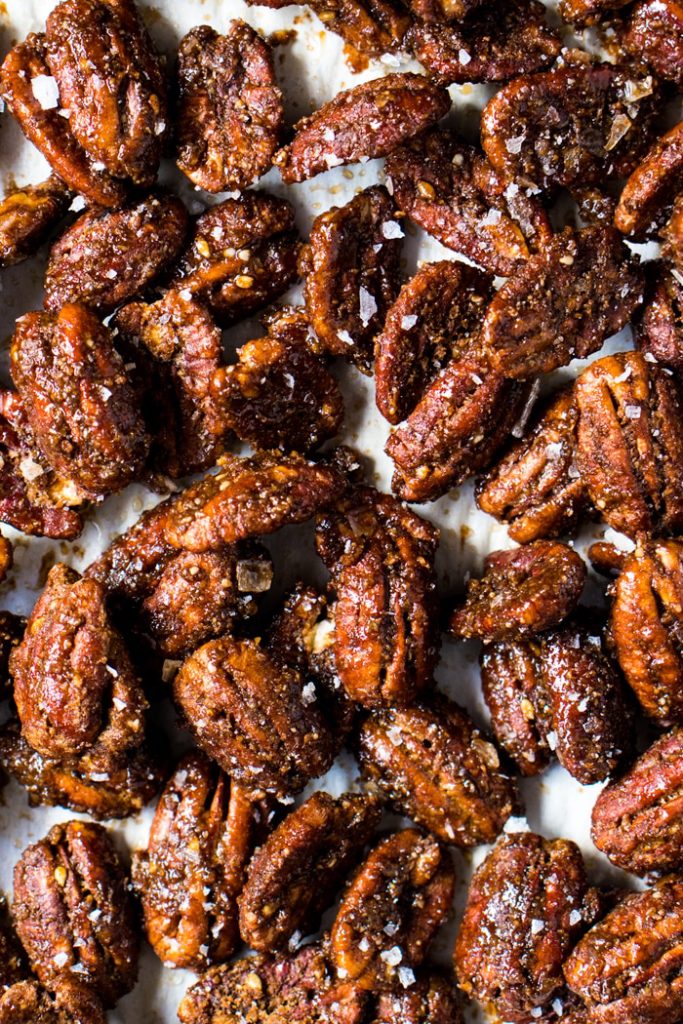 If you're not in the mood for such a substantial dessert after you main meal, then these keto candied pecans might do well to fill the spot. Easy to make in bulk and have on hand, these are great for the whole festive season. Cook up a batch, stick them in a jar and enjoy all winter!
You can find the recipe here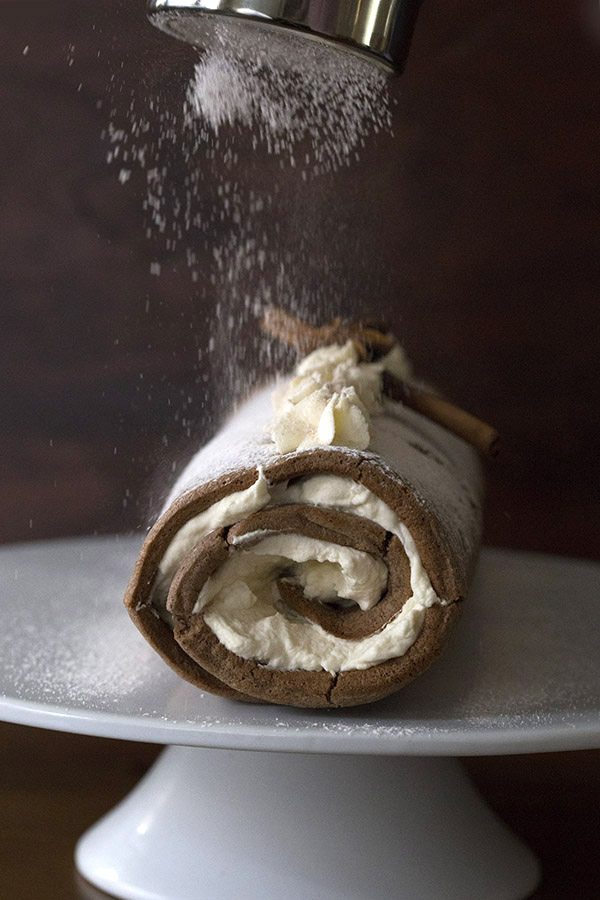 This low carb gingerbread roll from All Day I Dream About Food is a lovely low carb substitute for the yule log. Plenty of flavor, and indulgent, without the added sugar. Perfect!
You can find the recipe here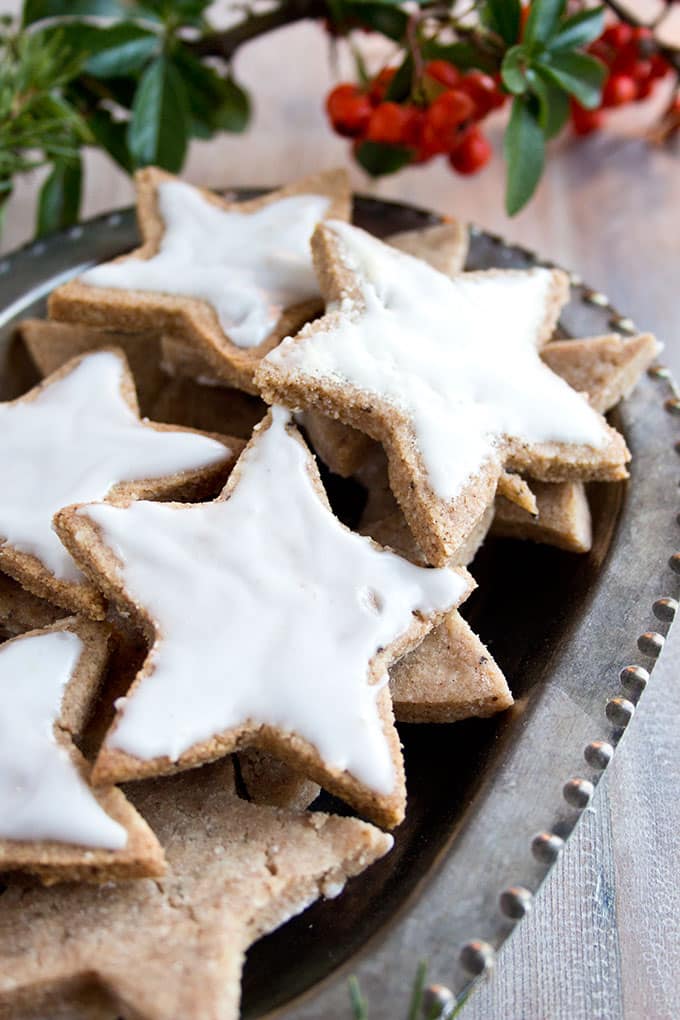 To finish off the post we have these lovely keto cinnamon cookies from Sugar Free Londoner. Once the dishes are done, the leftovers put away, and everyone's a little less comatose from all the food, pull these out with a nice cup of tea or some warm eggnog to seal the deal.
You can find the recipe here
Keto Christmas! All the festivity, less of the carbs.
So there you have my selection of favorites to put together a beautiful, tasty christmas keto meal. Christmas is going to be one of the toughest times for most people to stick to the diet but with dishes like these, you'll be able to steer clear of the carb (within reason)
Now most of these dishes are pretty indulgent, so not really for all year round eating. Whilst these are keto friendly, they're also pretty calorific, so try to maintain some portion control too! I know it's tough, but you'll be thanking me come January when everyone else is lamenting their festive gains.
Do you have any other favorite keto christmas dishes? Let us know in the comments below! If you've enjoyed this post then please do give it a share, you can follow me on pinterest here.