Indulge in Decadence: Low Carb Crispy Prosciutto Cups with Whipped Goat Cheese and Fig
Imagine a dish that tantalizes your taste buds with a symphony of textures and flavors, all while keeping you firmly on the path of your keto journey. That's precisely what you get with these Low Carb Crispy Prosciutto Cups with Whipped Goat Cheese and Fig. Perfect for those who adore a combination of savory and sweet, this recipe delivers a gourmet experience without the carb overload. Whether you're hosting a dinner party or looking for an upscale snack, this appetizer is a keto-friendly masterpiece that's as pleasing to the eye as it is to the palate.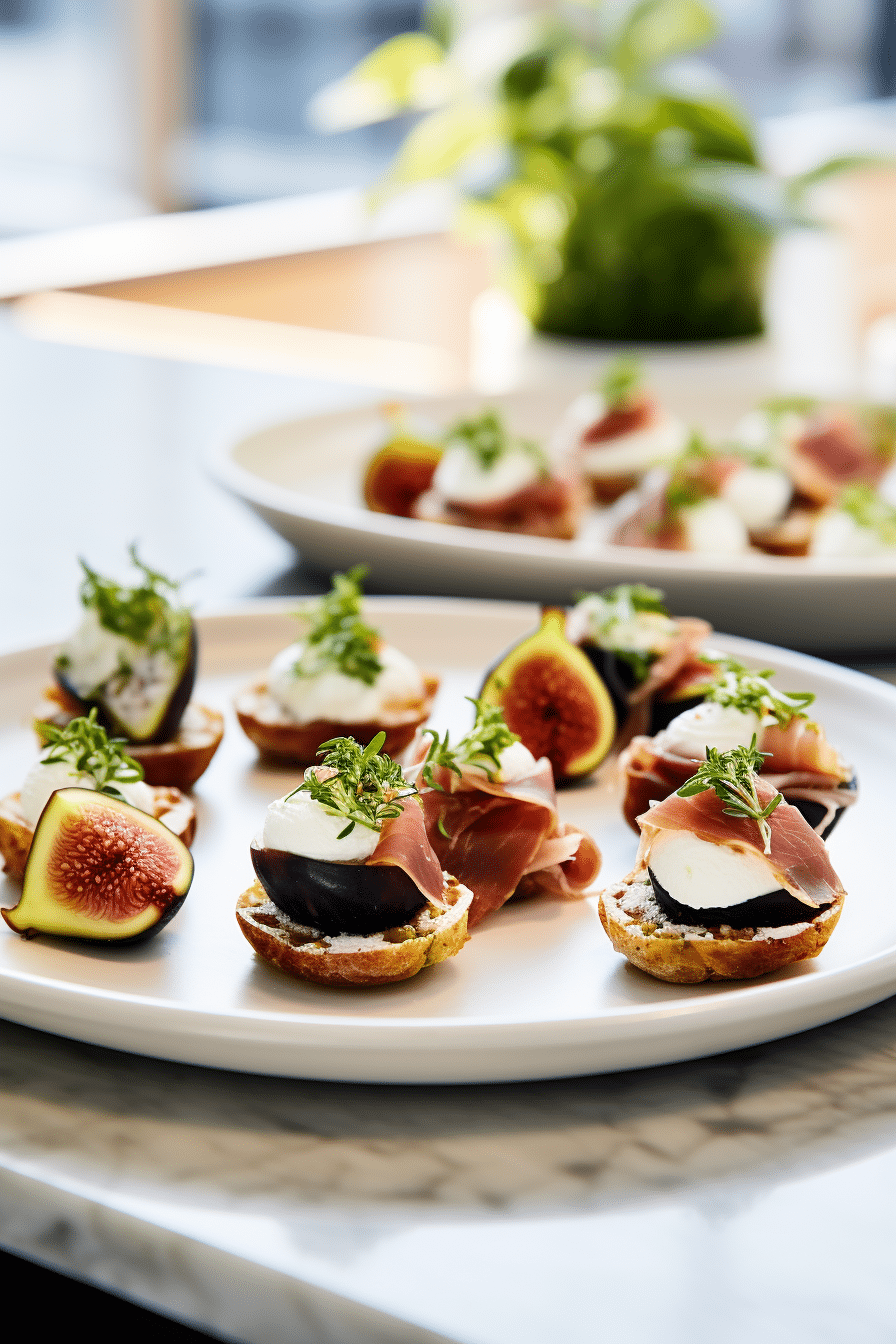 The Story Behind the Cups
These Low Carb Crispy Prosciutto Cups with Whipped Goat Cheese and Fig were born out of a desire to create an appetizer that was not only keto-friendly but also sophisticated and indulgent. The inspiration came from classic Italian flavors, where prosciutto and figs are often paired together. However, the twist here is the transformation of these ingredients into a low carb delight that's as satisfying as it is nutritious.
…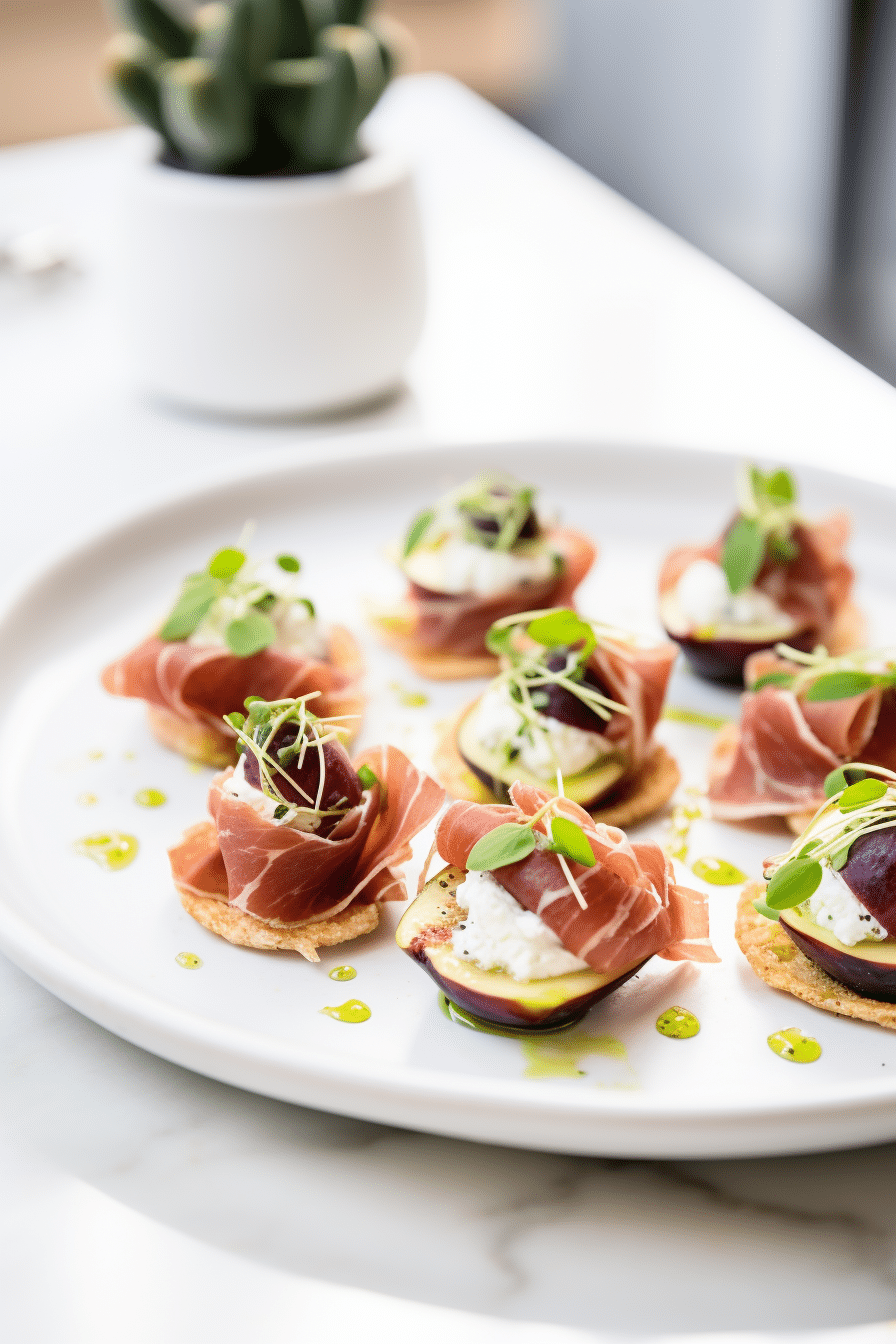 Mastering the Cups
To achieve the perfect Low Carb Crispy Prosciutto Cups, attention to detail is key. The process begins with selecting the right prosciutto, which should be thinly sliced for the ideal crispness. When baking the prosciutto cups, watch for the edges to brown slightly, indicating they're done to perfection. The whipped goat cheese requires room temperature cheese for smooth whipping, and the touch of vanilla extract adds a subtle sweetness that complements the figs beautifully.
…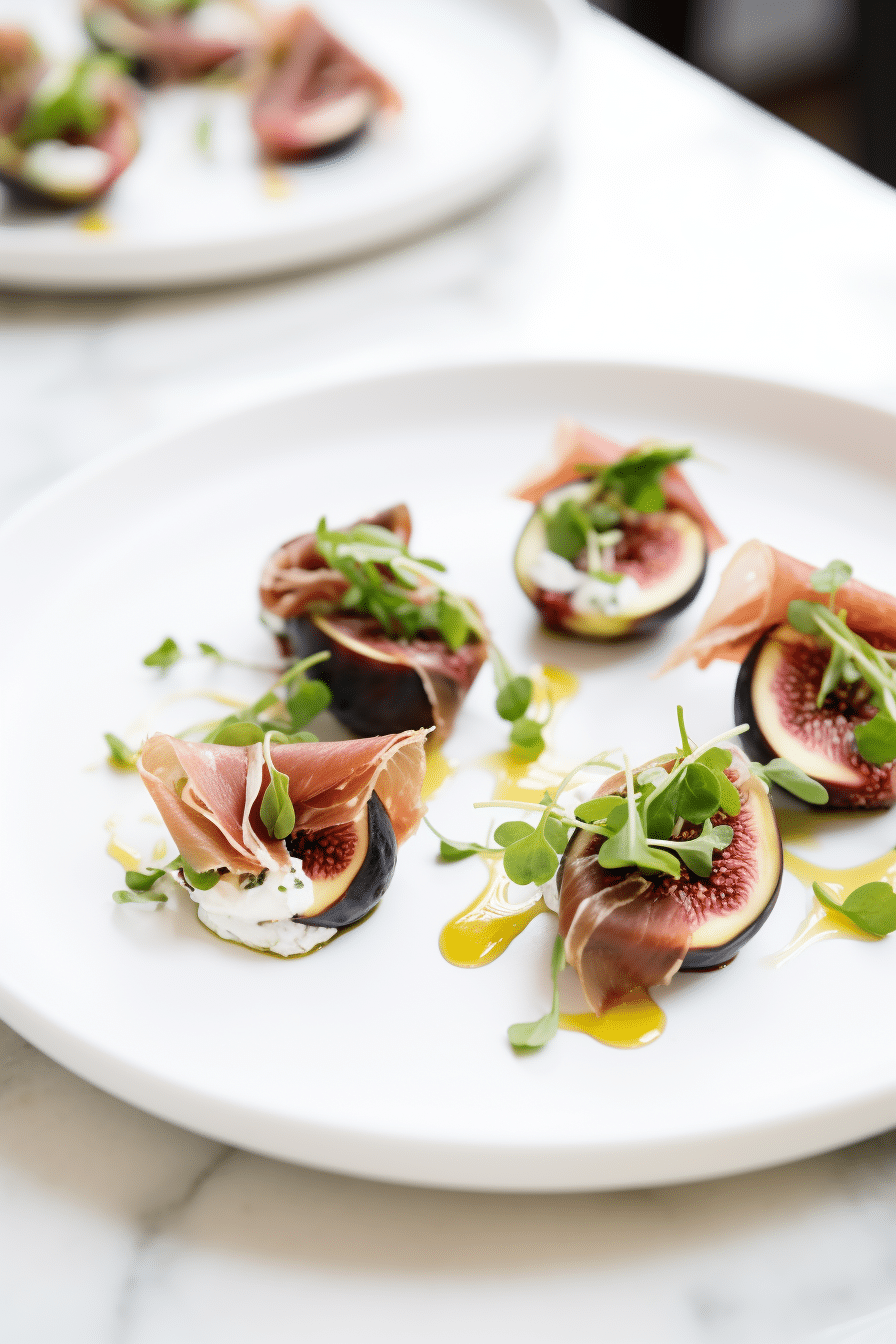 Customizing Your Cups
Spicy Prosciutto Cups with Jalapeño Goat Cheese
…
Herb-Infused Cups with Sun-Dried Tomato Topping
…
Crunchy Prosciutto Cups with Avocado Lime Filling
…
Flexible Ingredients for Every Palate
…
Answers to Your Burning Questions
…

## Low Carb Crispy Prosciutto Cups with Whipped Goat Cheese and Fig

This delectable appetizer combines the salty crunch of prosciutto cups with the creamy tang of whipped goat cheese, all topped with the sweet allure of fig. It's a sophisticated, low carb delight that's sure to impress at any gathering.

**Servings:** 12 cups

**Prep Time:** 15 minutes

**Cook Time:** 10 minutes

**Cuisine:** Fusion

**Category:** Appetizer

**Ingredients:**
– 12 slices of prosciutto (about 6 oz or 170g)
– 8 oz (227g) goat cheese, room temperature
– 1/4 cup (60 ml) heavy cream
– 1 tsp (5 ml) vanilla extract
– 6 fresh figs, quartered
– Fresh thyme leaves for garnish
– Salt and pepper to taste

**Method:**
1. **Prepare Prosciutto Cups:** Preheat your oven to 375°F (190°C). Take a muffin tin and flip it upside down. Gently drape a slice of prosciutto over each muffin cup, forming a bowl shape. Bake for 10 minutes or until the prosciutto is crispy. Allow them to cool before gently removing them from the tin.
2. **Whip Goat Cheese:** In a mixing bowl, combine the goat cheese, heavy cream, and vanilla extract. Using an electric mixer, whip the mixture until it becomes light and fluffy. Season with salt and pepper to taste.
3. **Assemble Cups:** Spoon or pipe the whipped goat cheese into the cooled prosciutto cups. Top each cup with two fig quarters.
4. **Garnish:** Sprinkle fresh thyme leaves over the cups for an aromatic finish.
5. **Serve:** Place the prosciutto cups on a serving platter and serve immediately to enjoy their crisp texture.

**Calories:** 100 per cup

**Carbohydrates:** 4g per cup

**Net Carbs:** 3g per cup

**Fiber:** 1g per cup

**Fat:** 7g per cup

**Protein:** 6g per cup

**Equipment Used:**
– Muffin tin
– Electric mixer
– Mixing bowl
– Measuring cups and spoons

**Other Notes:**
– For a dairy-free version, substitute the goat cheese with a dairy-free cream cheese alternative and use coconut cream in place of heavy cream.
– Ensure the prosciutto is of high quality for the best flavor and texture.
– If fresh figs are not available, you can use dried figs soaked in warm water to plump them up.
– These cups are best served immediately after assembly to maintain the crispness of the prosciutto.