I'm really excited to share this super quick, simple and most importantly delicious recipe raspberry keto cheesecake! This recipe doesn't require baking, is gluten-free and only 5g net carbs per (generous) serving.
I love cheesecake and fortunately for those of us on keto, the main ingredient happens to be a fat, it's just all the sugar mixed in that really needs dealing with! This raspberry keto cheesecake manages to pack in all the flavor of a great cheesecake, without all the carbs, with a few easy substitutions.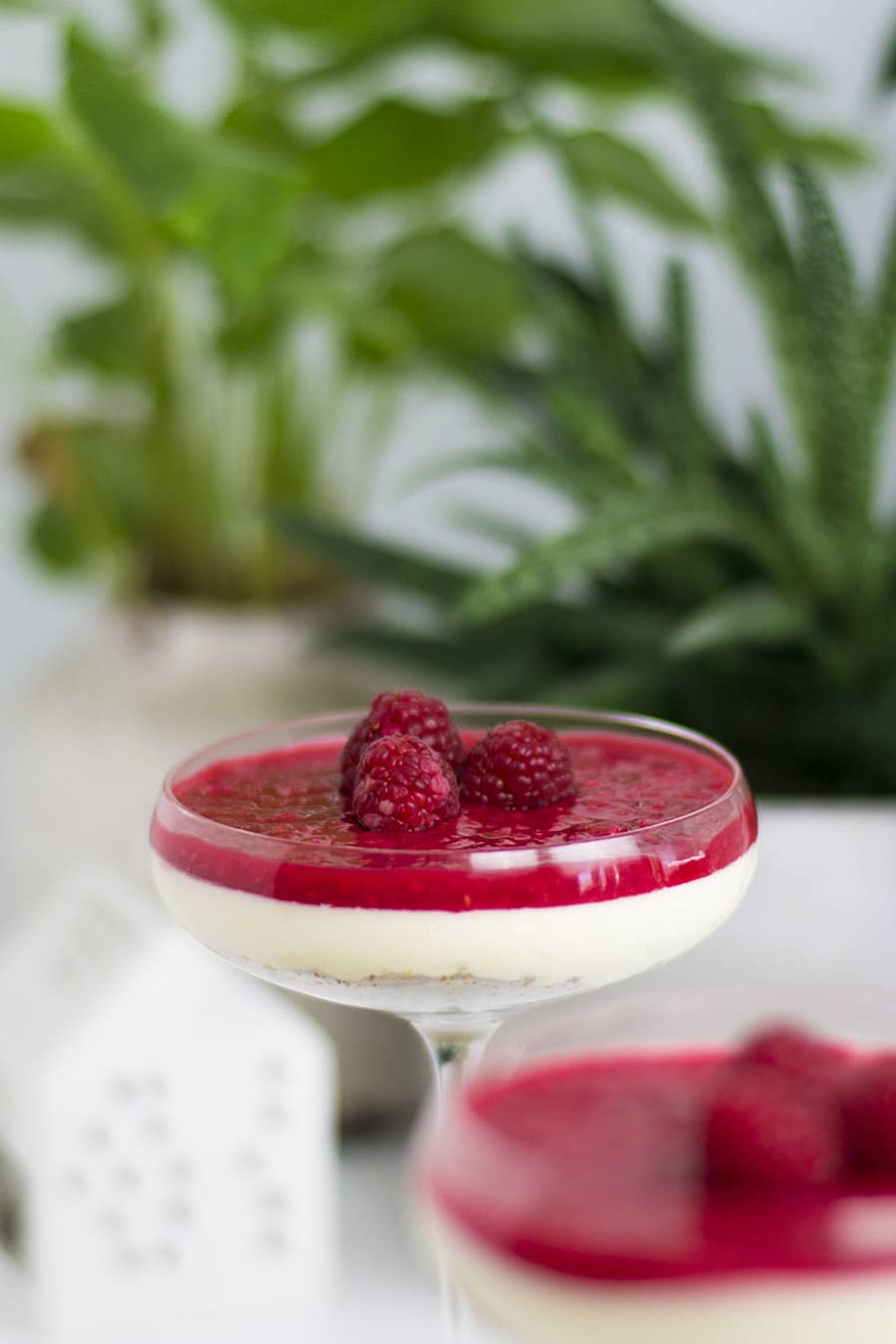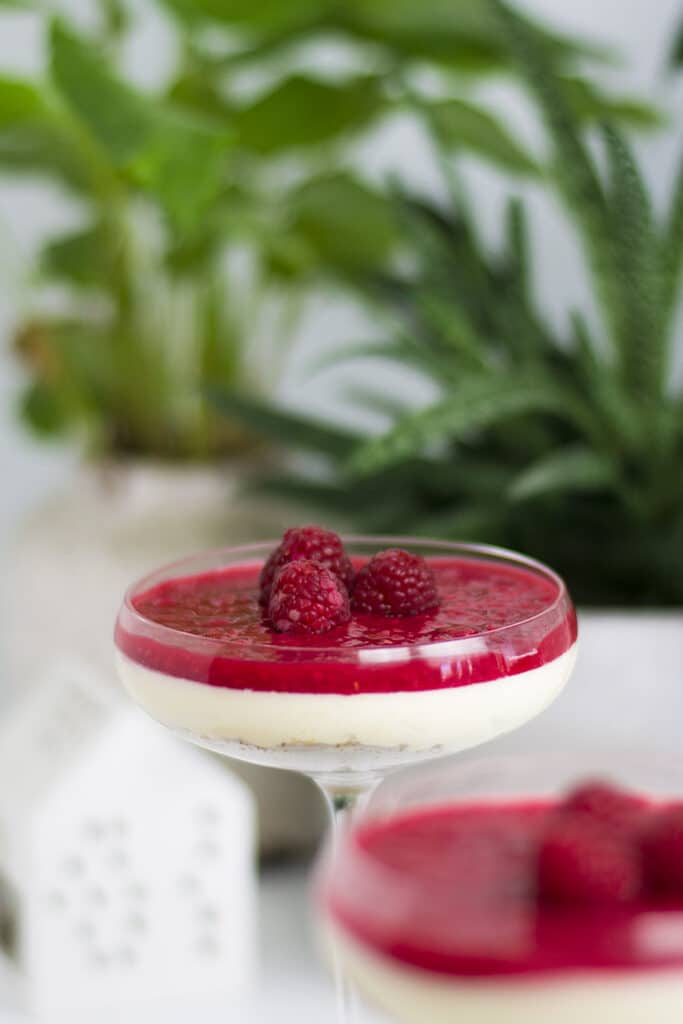 Quick Raspberry Keto Cheesecake!
The obvious substitution to make keto cheesecake is to swap sugar for sweetener, for which I tend to use powdered stevia but there are a ton of great options as a sugar substitute. The important thing is to powder the sweetener first, as this isn't baked and is just mixed, any granulated sweeteners are likely to stay whole and give a grainy texture to the end result.
I use an electric coffee grinder to powder my sweetener, but a food processor should do the trick, or alternatively pick up some pre-powdered stuff.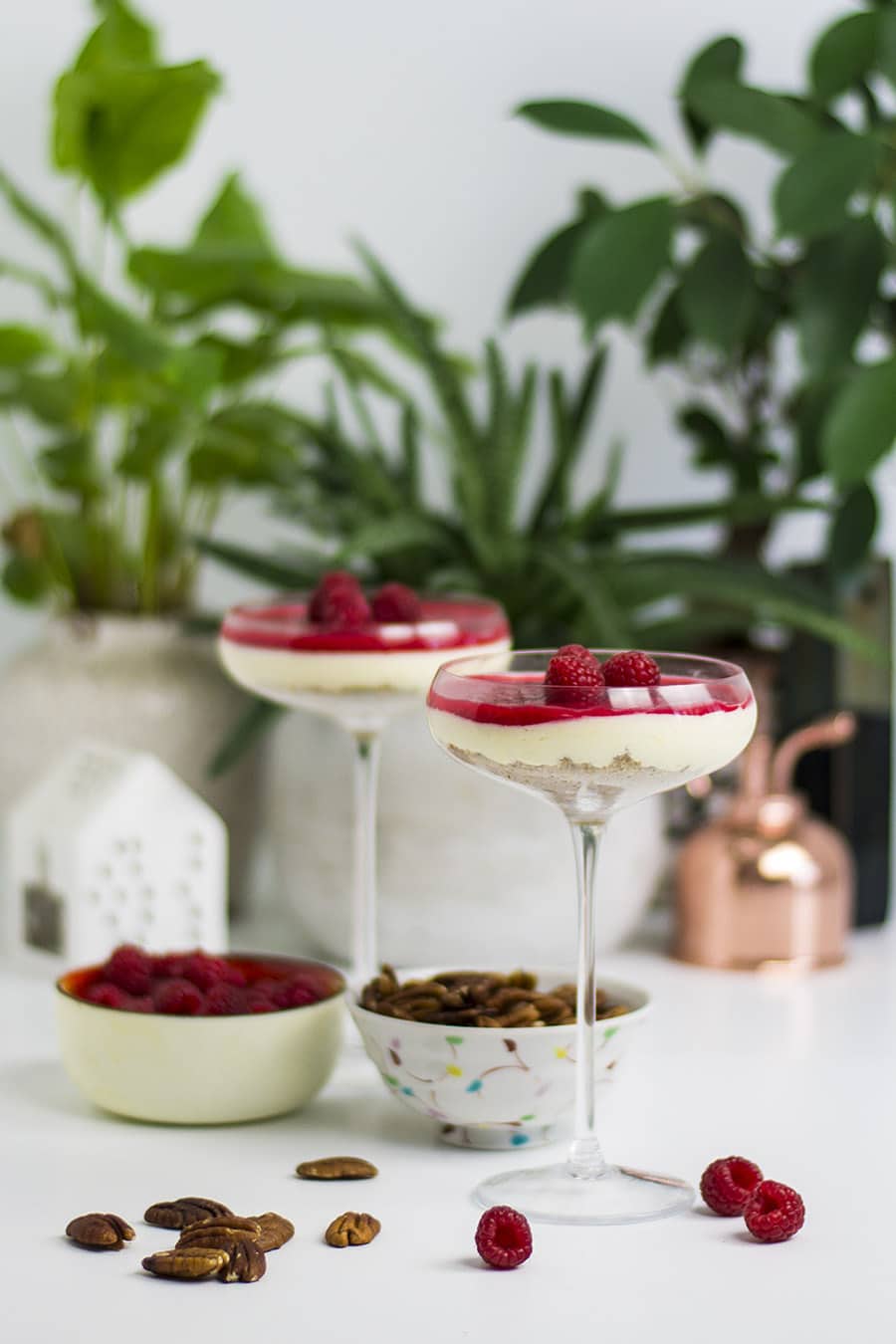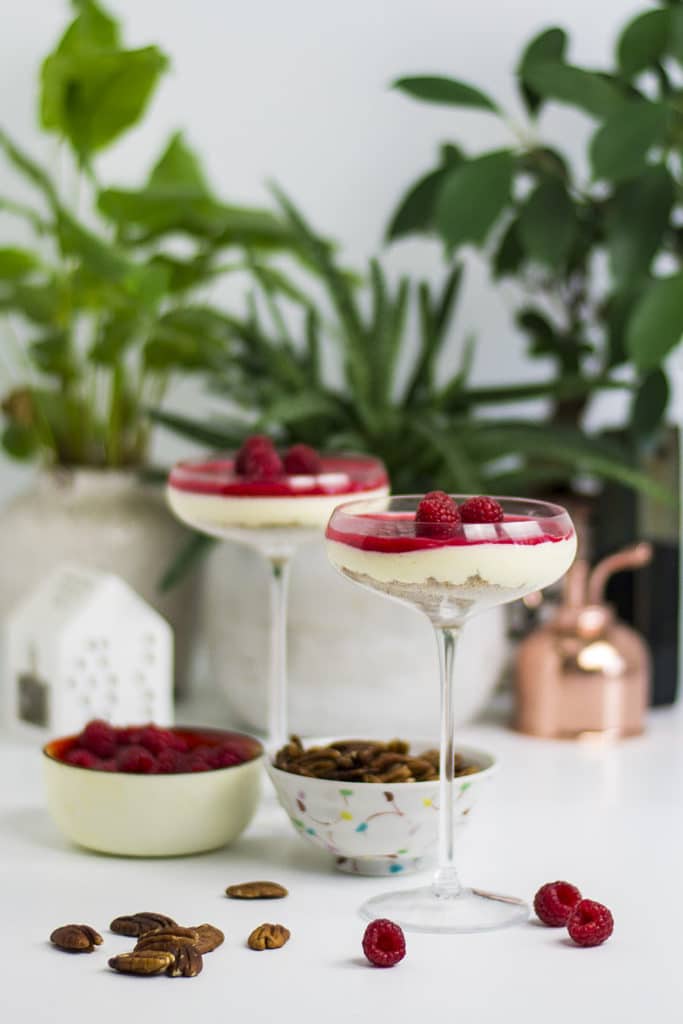 For the base, I'm using a mixture of almond flour and crushed pecans to keep this a keto cheesecake, for texture and great flavor. It's really important that you toast these first, don't skip that step. Toasting brings out a more biscuity flavor from the flour and nuts. A little pinch of cinnamon added to the mix makes this a delicious base to build upon.
This is the base I use for  a bunch of different keto cheesecake flavors, I often make lemon or key lime version of this, or a blackberry version in autumn (check out this blackberry cheesecake smoothie for an even easier treat!)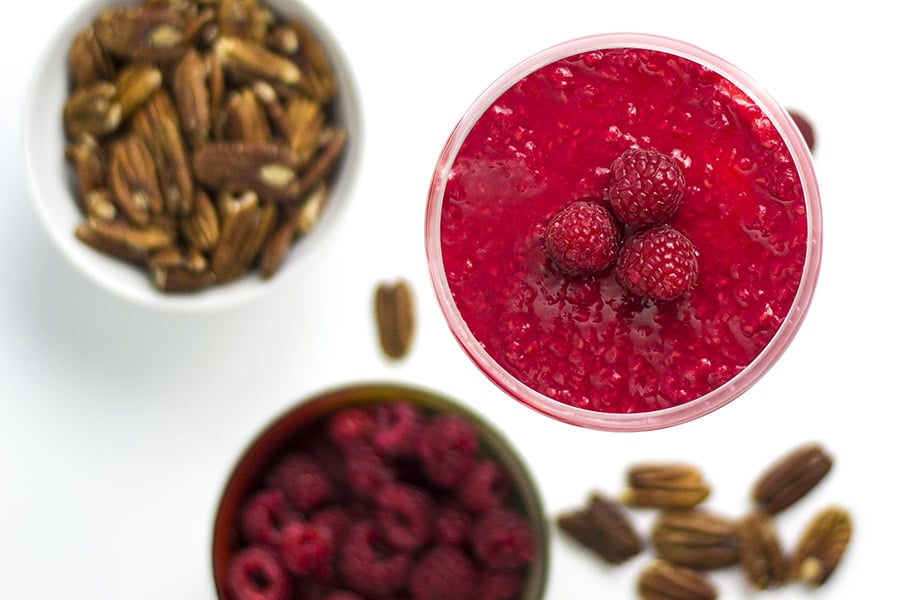 The raspberry compote on top is super quick to make, and tastes great. Lightly heat the raspberries until they break down to form a loose jam, which looks beautiful on the end result with such vibrant colour.
I like to serve these raspberry keto cheesecakes in a fancy glass, with the raspberry compote and a couple of berries on top this looks great and would make an ideal, prepare ahead dinner party dessert.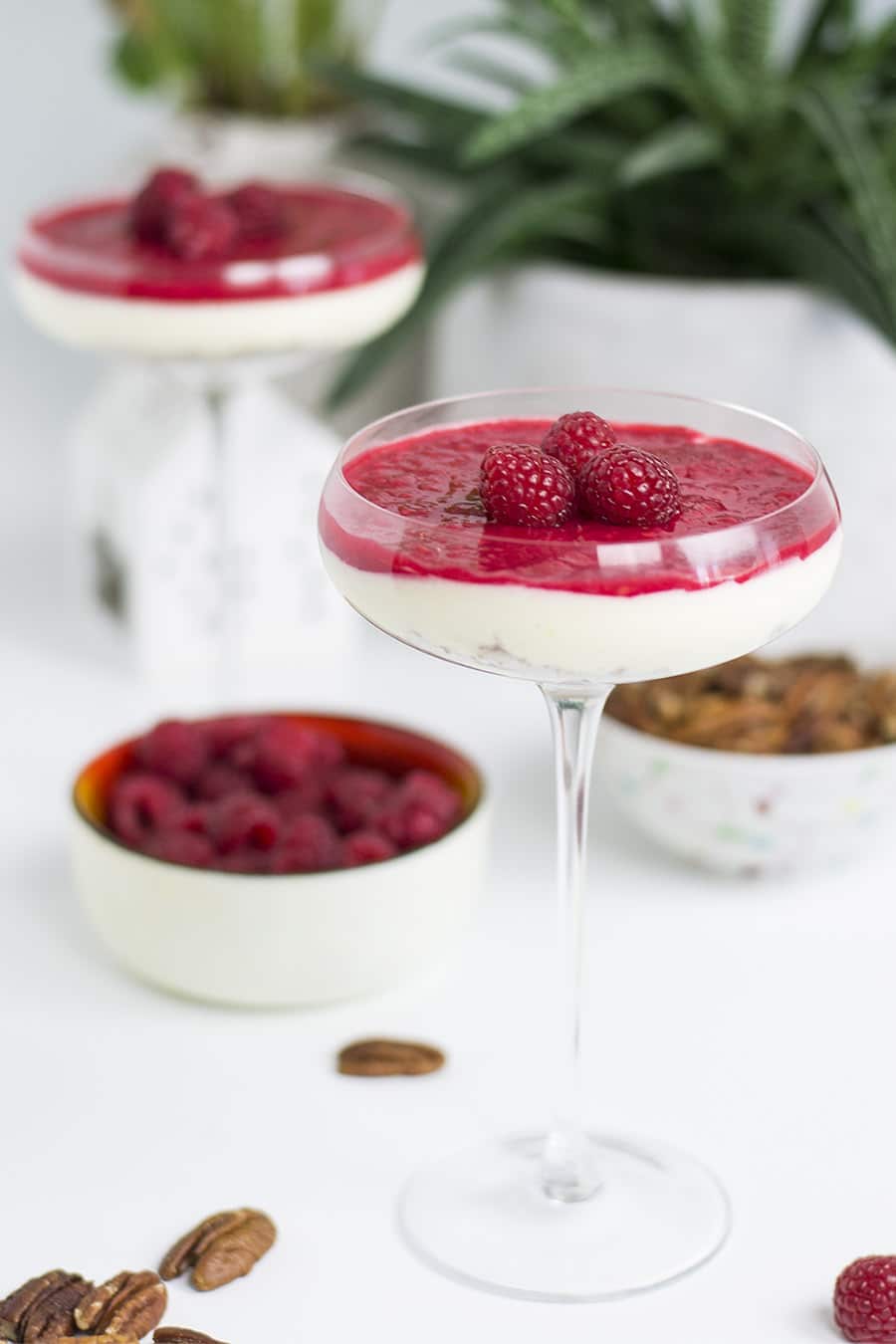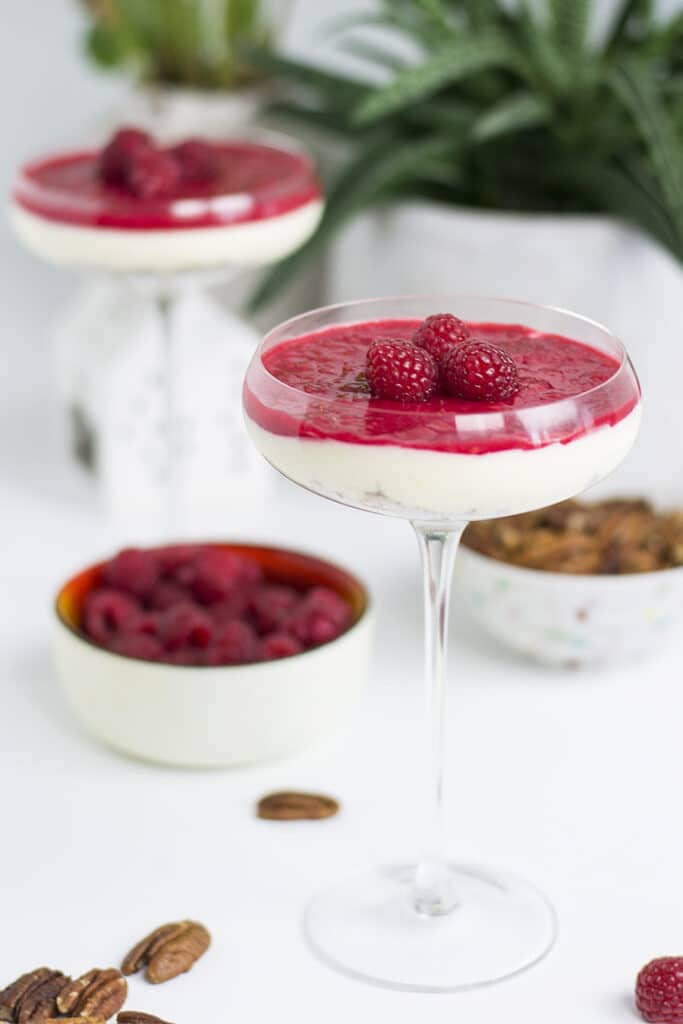 I often make these, or my keto tiramisu in batches of 5-6 (often in smaller glasses), which I cover in plastic wrap and keep in the fridge ready to be picked out over the next couple of days for an instant dessert!
Let me know what you think of the raspberry keto cheesecake, if you've tried it, in the comments below. If you liked this, then please give it a share, you can follow me on pinterest here.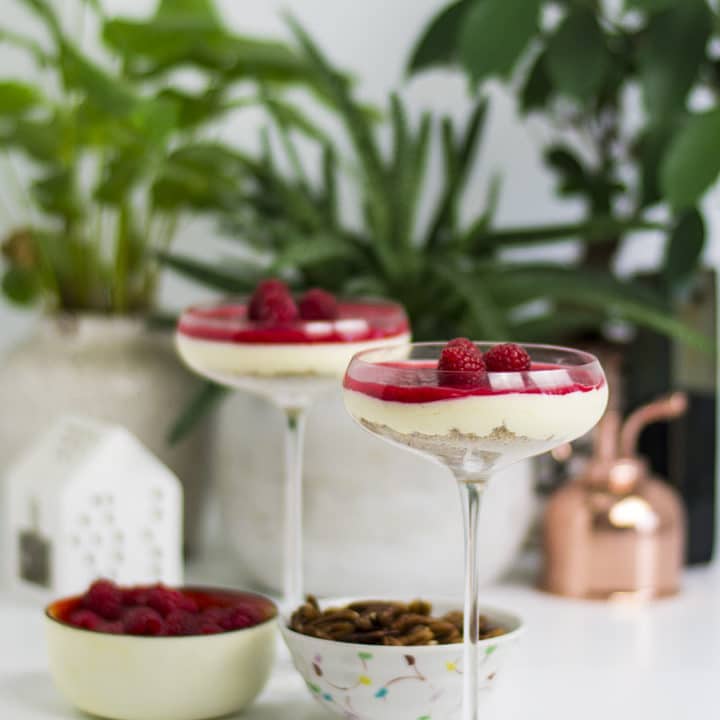 Easy Raspberry Keto Cheesecake
Ingredients
30g Almond Flour
30g Pecan Nuts - Crushes
2 tsp Powdered Sweetener
Pinch of Salt
Pinch of Cinnamon
1 Tbsp Melted Butter - Softened to room temperature
125g Full Fat Cream Cheese
75g Creme Fraiche or Mascarpone
50g Butter
Squeeze of Lemon Juice
2 Tbsp Granulated Sweetener
100g Raspberries
1 tsp Powdered sweetener
Instructions
Toast almond flour and pecans in a dry skillet until golden brown to release aroma
In a bowl, combine the toasted ingredients, powedered sweetener, salt, cinnamon and melted butter until well mixed. Spoon mixture into base of two serving glasses.
In a separate bowl, use an electric whisk to combine the cream cheese, creme fraiche, granulated sweetener, butter and lemon juice until thoroughly mixed together (note: it's important butter is softened to room termperature beforehand to avoid lumps of butter forming in the mix)
Add the cream cheese mixture on top of the toasted base in the serving glasses and refridgerate whilst making the raspberry sauce.
Heat a small saucepan to a medium heat and add the raspberries, remaining sweetener and a splash of water, heat and mix well for 5 minutes until the berries break down and the sauce begins to thicken.
Remove from the heat and allow to cool, before adding the sauce layer to the top of the cheesecakes. Refrigerate to cool the sauce and serve.
Nutrition Information
Yield

2
Amount Per Serving
Calories

658
Total Fat

64.5g
Carbohydrates

12g
Fiber

6g
Sugar

6g
Protein

9.1g