If you are looking for a simple and delicious side dish, this keto mashed cauliflower is the perfect idea.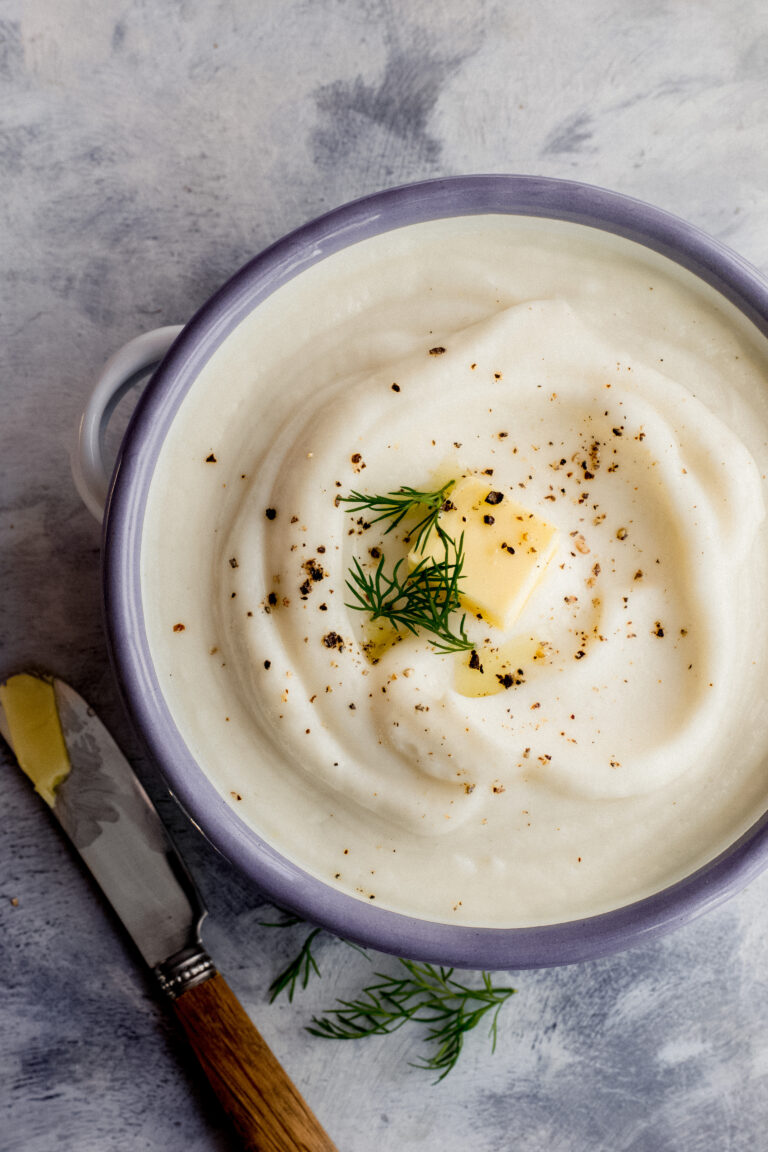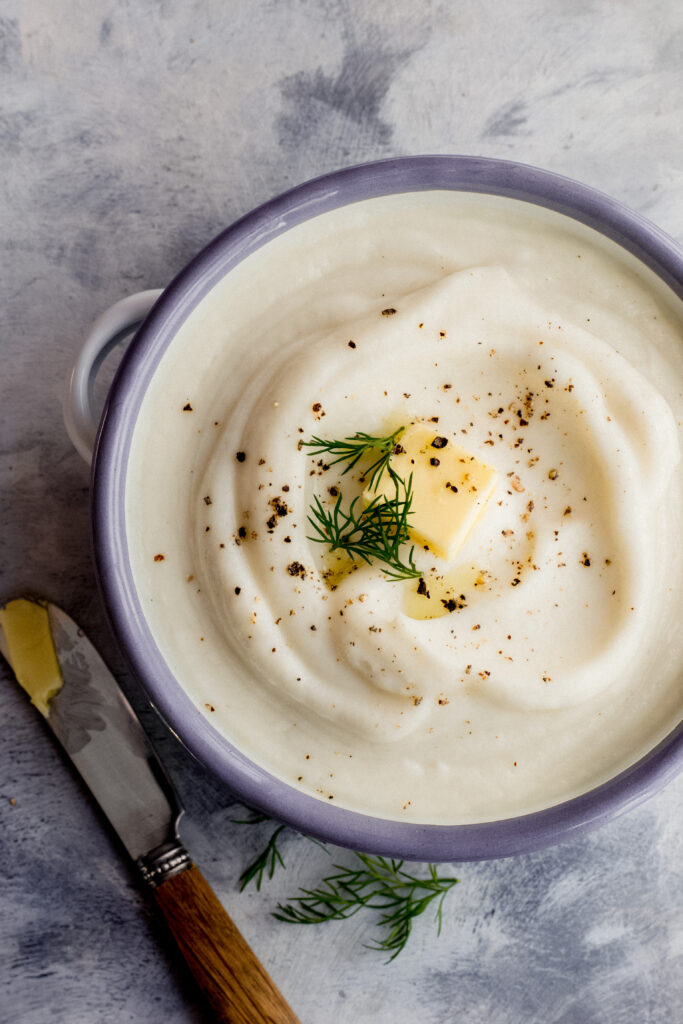 When it comes to cauliflower, there are so many recipes you can create using this humble vegetable. From more classic meals like baked cauliflower to creative ideas like pizza crust, rice and waffles… the versatility of cauliflower is amazing. By using cauliflower as a substitute for other ingredients, you obviously create an alternative with a lower content of carbohydrates but you also create a meal with a higher content of nutrients. Cauliflower is an amazing source of vitamins and minerals but it has a high content of fibre and antioxidants, too.
Mashed cauliflower is a great low-carb alternative to mashed potatoes. It's basically a cauliflower puree in which this delicious vegetable is combined with other ingredients for an extra touch of creaminess and flavour. This recipe makes a tasty side dish whether you are choosing to replace potatoes with cauliflower for a carb-related reason or not: its rich and creamy finish will make everybody happy at dinner time.
This recipe may sound fancy but it's actually made with ingredients that you probably have in your pantry and fridge most of the time. To make this keto mashed cauliflower, you'll need:
cauliflower
cream cheese
almond drink
butter
black pepper
nutmeg
salt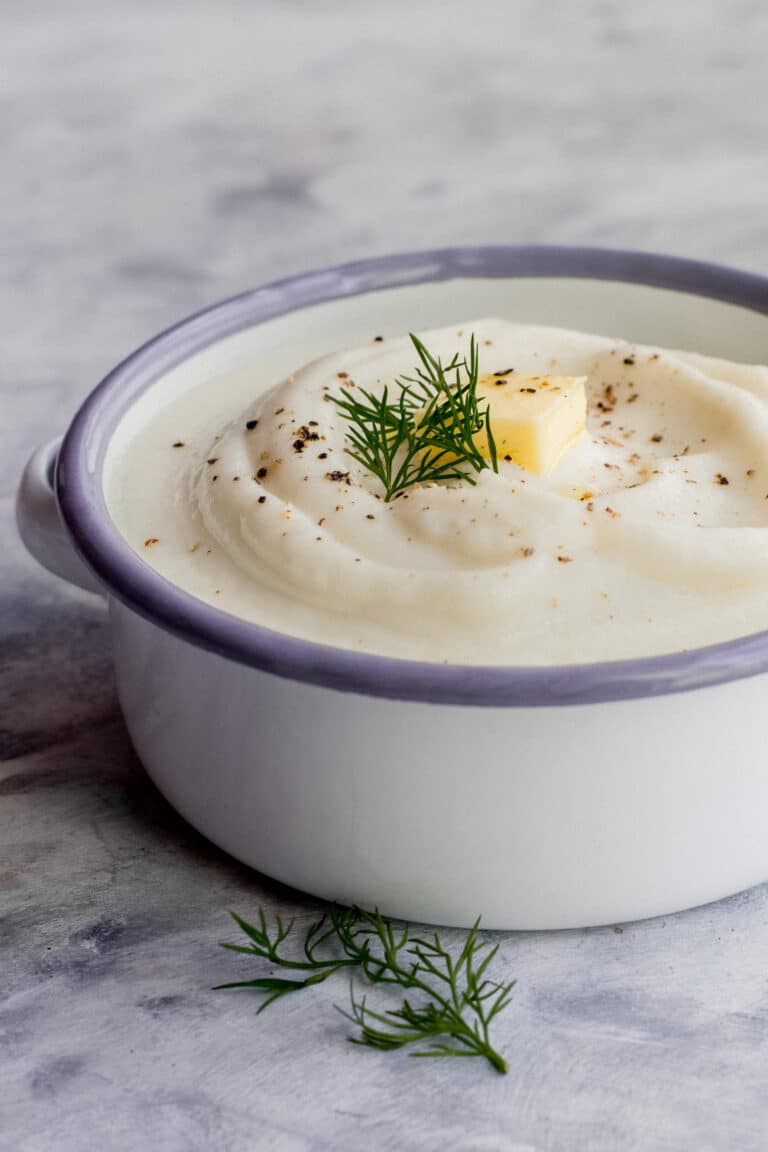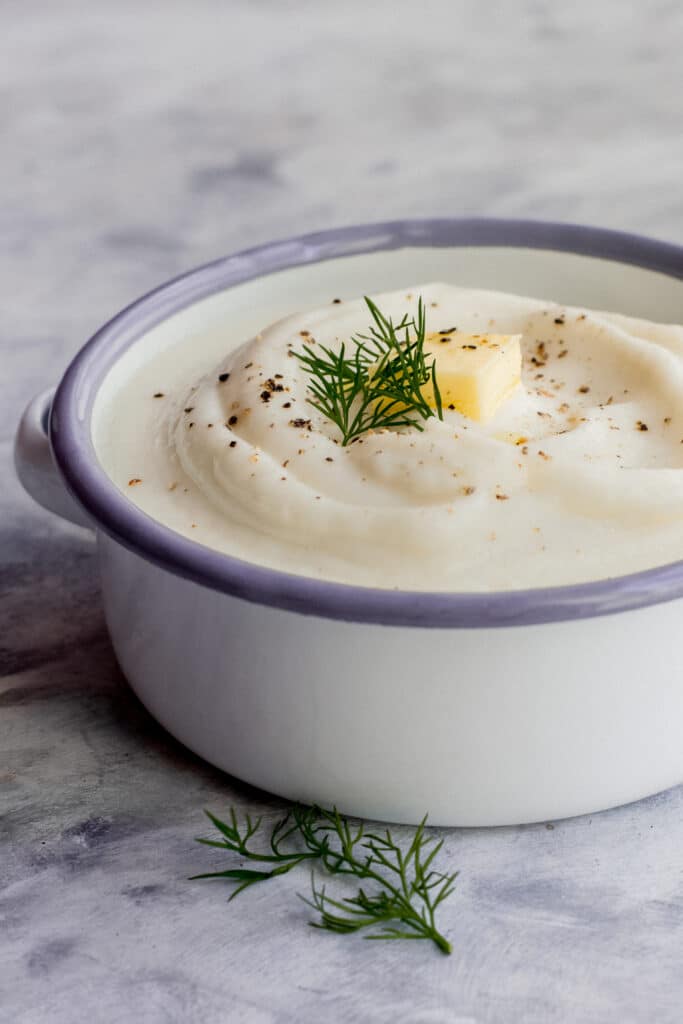 These are some of the most important things to keep in mind when making this keto mashed cauliflower:
spices have a really important role in this recipe; they help you to create a more flavourful meal and to make the most out of your cauliflower
if you prefer, you can use fresh cream instead of cream cheese but you'll have to adjust the amount of almond drink you are using to avoid getting a watery result
ensure the cauliflower is well cooked; this helps to get a creamy finish
Common questions about this keto mashed cauliflower
Can I make a vegan version of this keto recipe? To create a vegan version of this mashed cauliflower, you just need to find a suitable alternative for cream cheese and butter. You can try to use a 1:2 mix of olive oil and coconut oil as a substitute for the butter. Finding an ingredient to use instead of cream cheese might be a bit more tricky but it's possible: nowadays there are a lot of dairy-free alternatives available in shops and, in case you won't be able to find one, you can always try to use some thick coconut yogurt. Adjust the spices and the amount of liquid accordingly.
Can I add more ingredients or use a different combination of spices? Yes, feel free to add a touch of creativity to the recipe. You can try to add garlic, caramelised onions, leeks, chilli flakes or even a dash of cinnamon.
Can I make this recipe in advance? Absolutely. Just allow the mashed cauliflower to cool down and store it in a closed container in the fridge.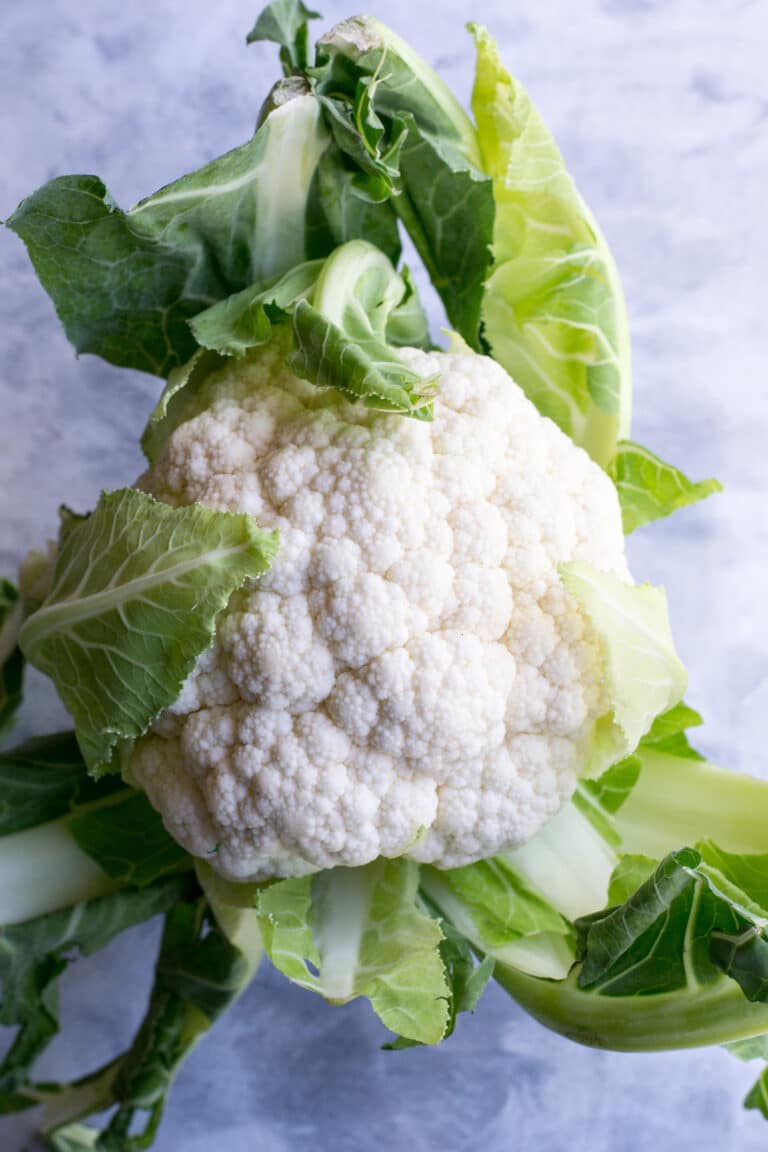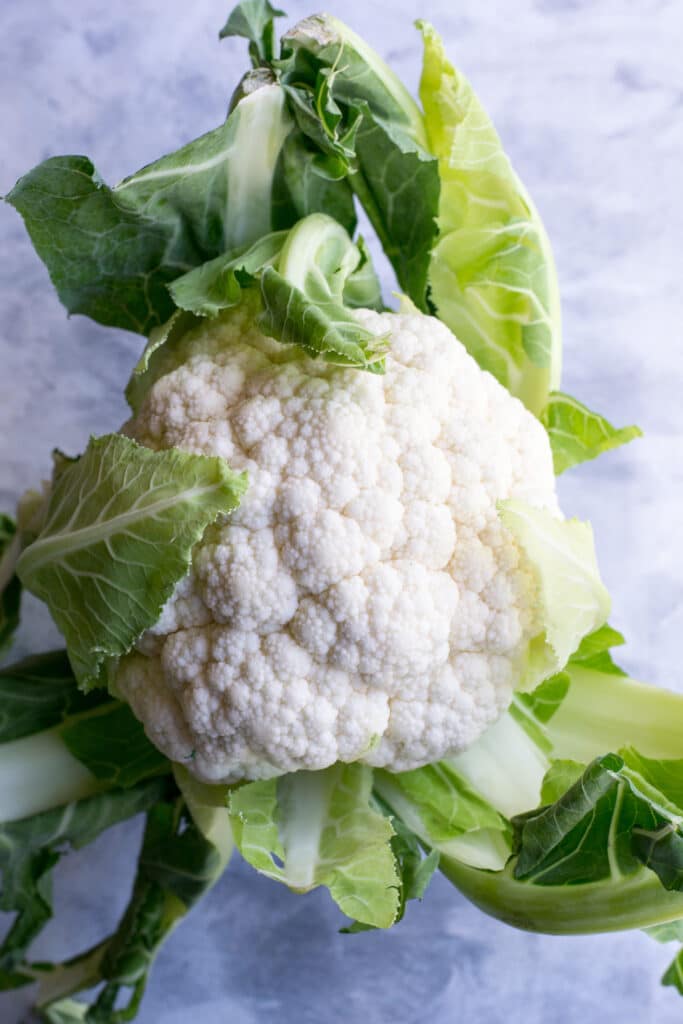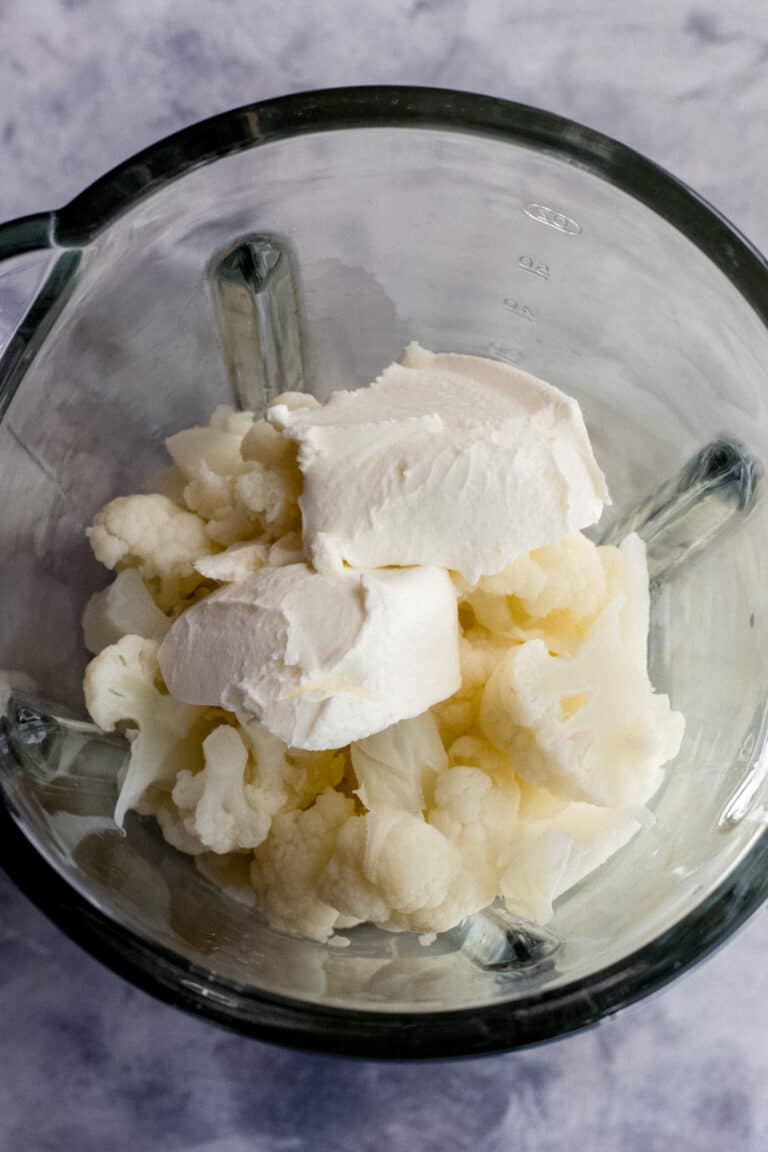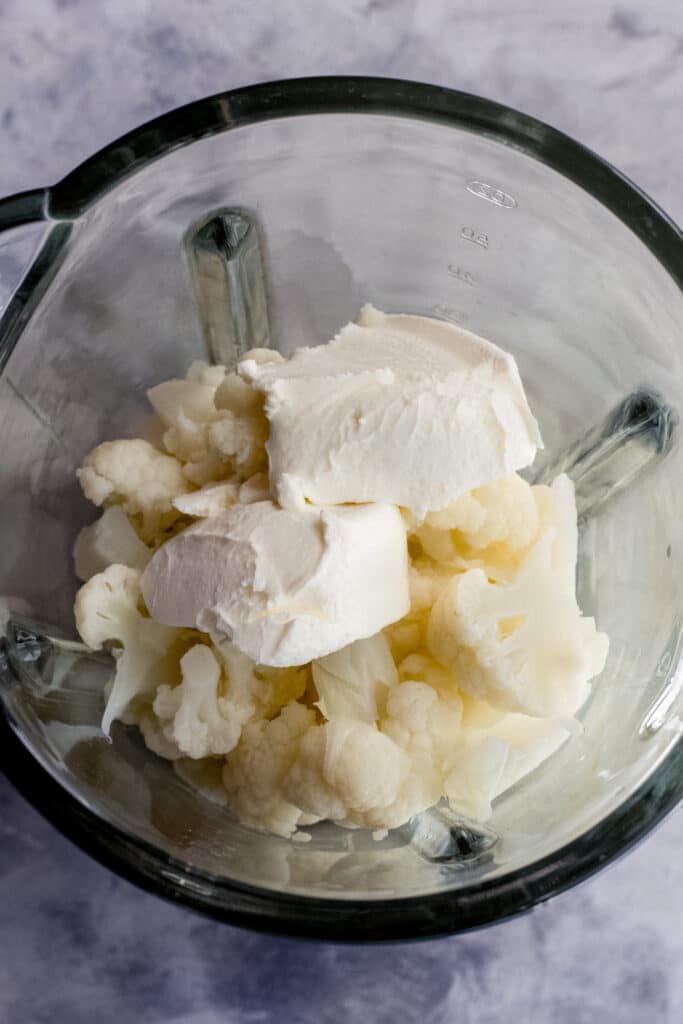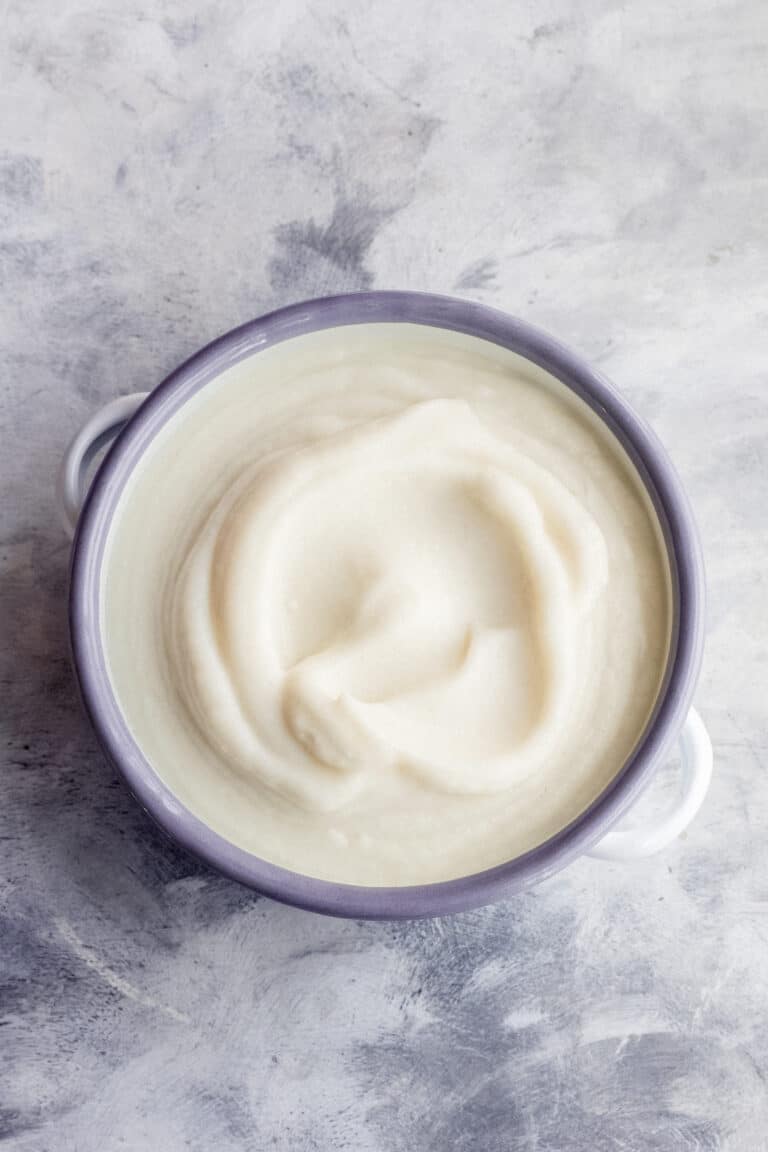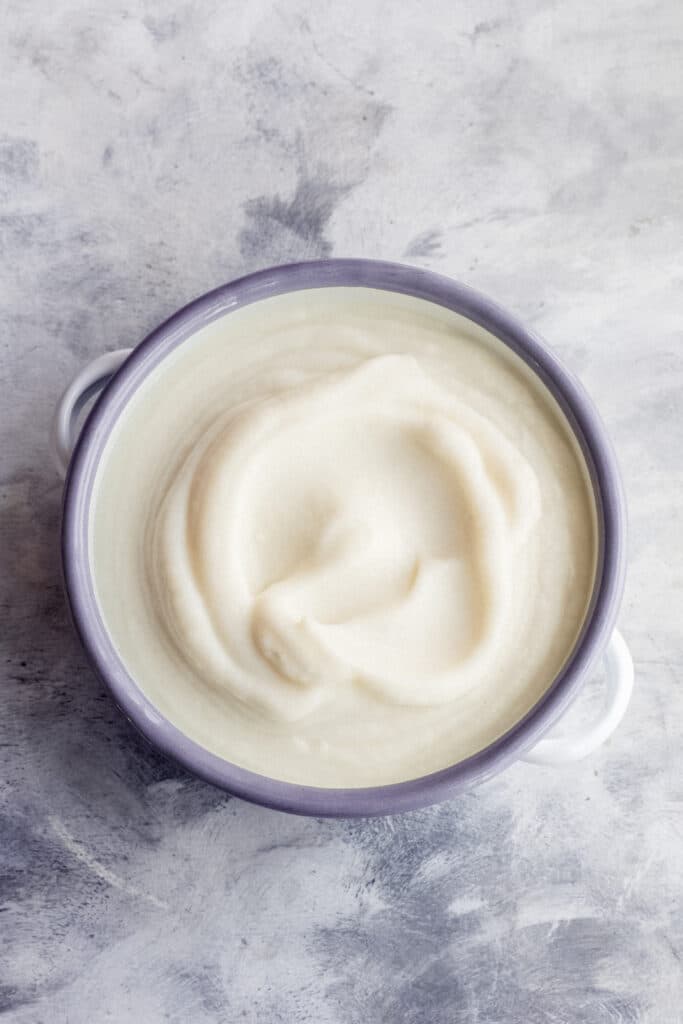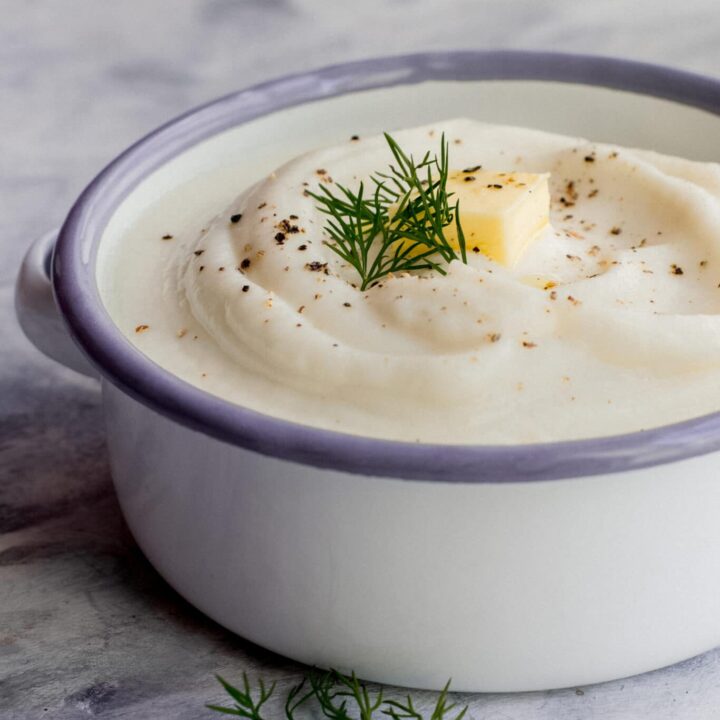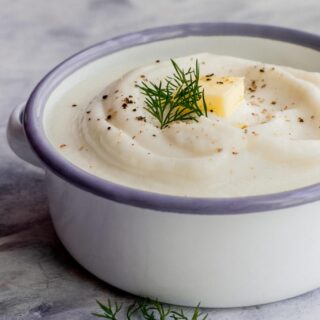 Easy keto mashed cauliflower
If you are looking for a simple and delicious side dish, this keto mashed cauliflower is the perfect idea.
Ingredients
425

g

cauliflower

70

g

cream cheese

50

ml

almond drink

5

g

butter

black pepper

nutmeg and salt to taste

optional: fresh dill to use as decoration
Instructions
Boil (or steam) the cauliflower until well cooked and soft.

Drain the cauliflower and allow it to cool down.

Place the cauliflower, cream cheese and almond drink in a blender or food processor.

Blend until smooth; add more almond drink or water if necessary.

Reheat the mashed cauliflower with the butter and the spices.

Taste and adjust the amount of spices. Serve with fresh dill on top.
Nutrition
Calories:
180
kcal
Carbohydrates:
11.8
g
Protein:
6.8
g
Fat:
13.2
g
Fiber:
4.5
g