This smoked mackerel pate is a great keto dip you can rustle up in a couple of minutes for those times when you need a quick fix and aren't ready to cook a full meal. I often eat this sort of thing on keto, it's quick, easy, high in fat, low in carbs and most importantly…I'm lazy!
I used to actually make this pate a lot before I'd even heard about keto. It's a delicious, creamy, smokey pate that works great as a dip, or spread onto something. These days I'll spoon some onto lettuce leaves for a low calorie vessel, in pre-keto days I'd spread it on thinly sliced baguette.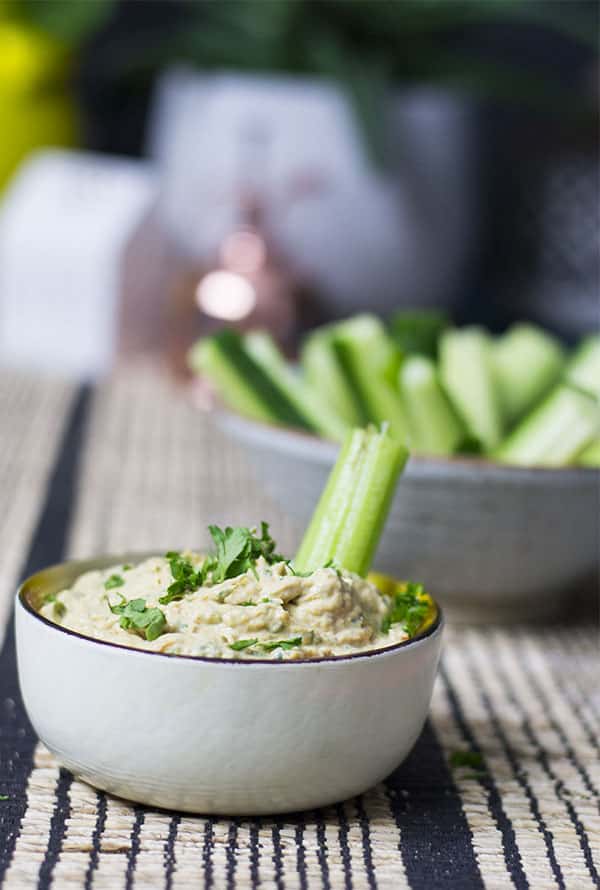 Mackerel is a great, affordable fish, and smoked mackerel is packed full of flavor that really carries this dish. I try to eat a little oily fish such as mackerel every week, and a dish like this makes it easy to incorporate into my diet.
You want a little crunch with these which is why I usually dip cucumber or celery in for a low calorie crunch. You could go down the route of making parmesan crisps or other keto cracker recipes but I'm keeping this a light snack for now.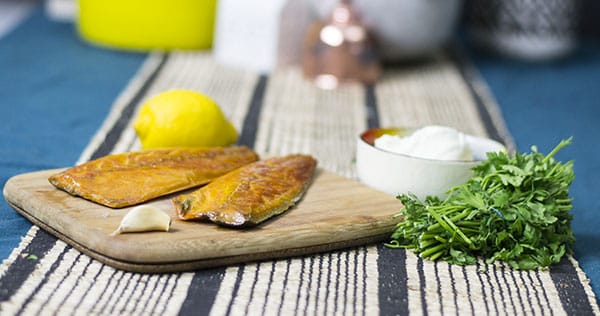 I recommend putting the mackerel into the blender first and then gradually adding the other ingredients one by one, blitzing and then tasting again before adding the next ingredient to get a balance that's to your liking. Start with the creme fraiche after the fish, add in half, blend then add more until you finds a consistency you like. I personally like it to be fairly thick, other like a smoother texture.
Next add in the garlic, again this is an ingredients people tend to have differing opinions on, especially raw garlic! Find your ideal balance. After this I throw in the parsley and lemon juice together. The parsley will thicken up the mixture again as it's cut up, and the lemon will loosed things so it should balance out again
Finally, season well with salt and pepper, and a little paprika (or smoked paprika if you really want to push the smokiness of the dip!) Give the whole thing one more taste, and adjust until you're happy.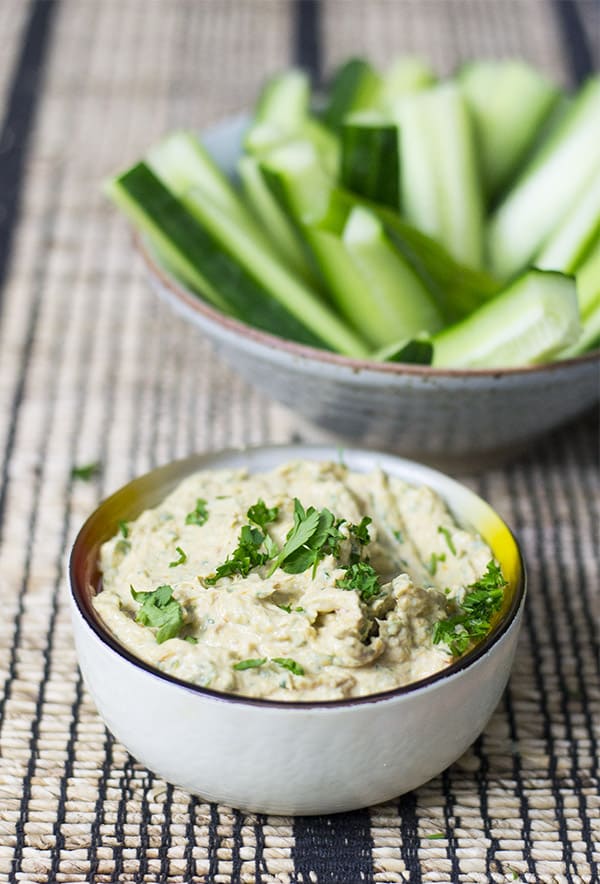 This is great during party season to serve to guests alongside other keto snacks like roast nuts, olives etc.
I tend to eat this almost immediately but it should keep for a few days if wrapped in the fridge.
Give this a try and let me know what you think! I've you like it, then please give it a share, and you can follow me on pinterest here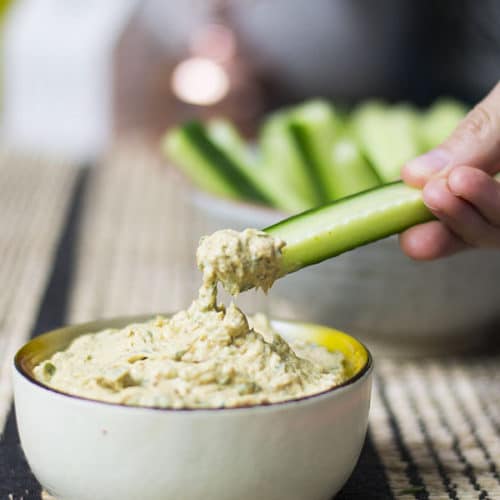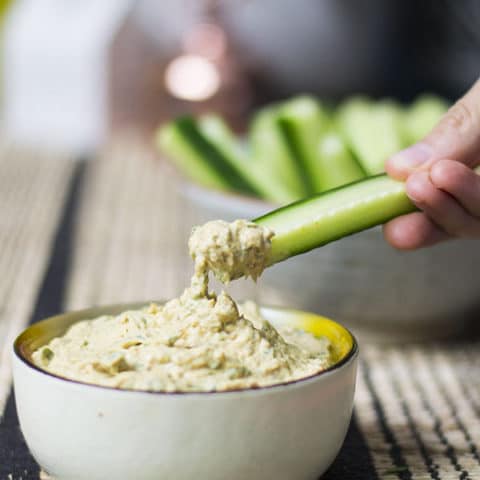 Keto Smoked Mackerel Pate
Yield:
Serves 4 as a snack
Ingredients
2 Fillets - Smoked Mackerel
1/2 Cup - Full Fat Creme Fraiche
1/3 Cup Chopped Parsley
Juice from half a Lemon
1/2 Garlic Clove
1/2 Teaspoon Paprika
Salt
Pepper
Instructions
Add mackerel and half of the creme fraiche into blender and blend. Add more creme fraiche until desired consistency is reached
Blend in the parsley and lemon, again adjust for desired consistency
Add garlic and seasoning to taste
Serve immediately as a dip, or spread onto lettuce leaves, celery sticks or other low calorie base.
Nutrition Information
Yield

4
Amount Per Serving
Calories

213
Total Fat

19g
Saturated Fat

9g
Trans Fat

0g
Unsaturated Fat

9g
Cholesterol

0mg
Carbohydrates

2g
Fiber

1g
Sugar

1g
Protein

9g
Where to next on
your keto journey

?

1. Learn more about working out on the keto diet with our keto exercise guide

2. Find out how to get into a deeper state of ketosis with our 6 steps for optimal ketosis

3. Discover the signs and symptoms to know for sure when you're properly in ketosis

4. Check out these tips and tricks to save money and lose weight with our keto on a budget guide

5. Stock up your keto cupboard with this list of ready to eat keto snacks

6. Keto in a hurry? Make one of these keto friendly smoothies to fuel your day

7. Learn more about the keto diet with our beginners guide to keto