A recipe for all the chocolate lovers: these keto chocolate brownies have a rich finish, a good amount of cocoa powder and they are super easy to make.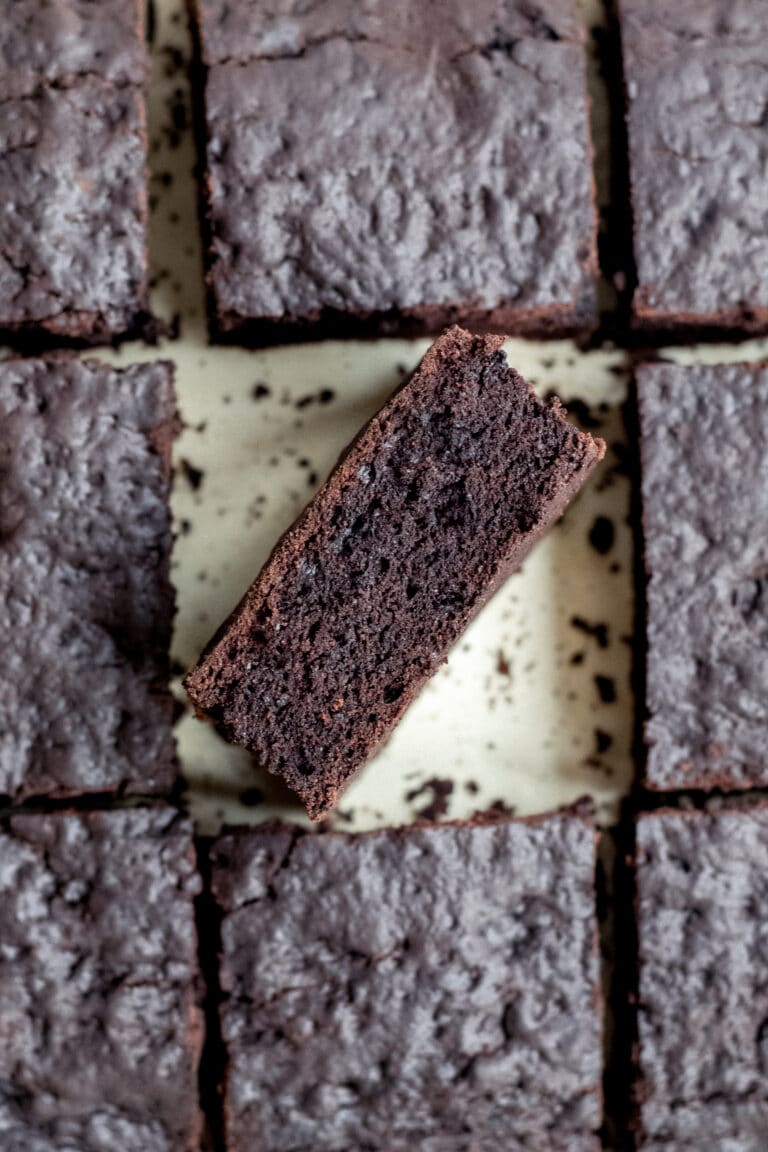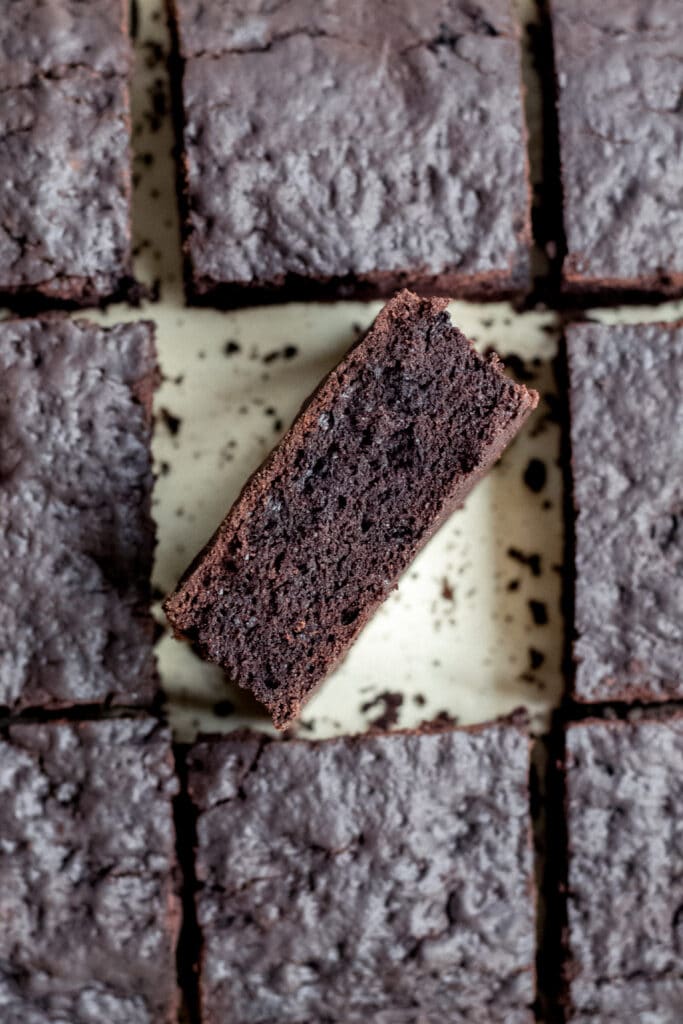 Apart from things like energy bars or fat balls, chocolate brownies are probably the most fool-proof dessert and something that most people like. They are perfect as a snack, as part of a special breakfast or simply to finish off a family dinner. Even better if they are also packed with nutrients!
These keto brownies are naturally free from gluten and grains because they are made with almonds, that are a wonderful alternative to the more common wheat-based flours.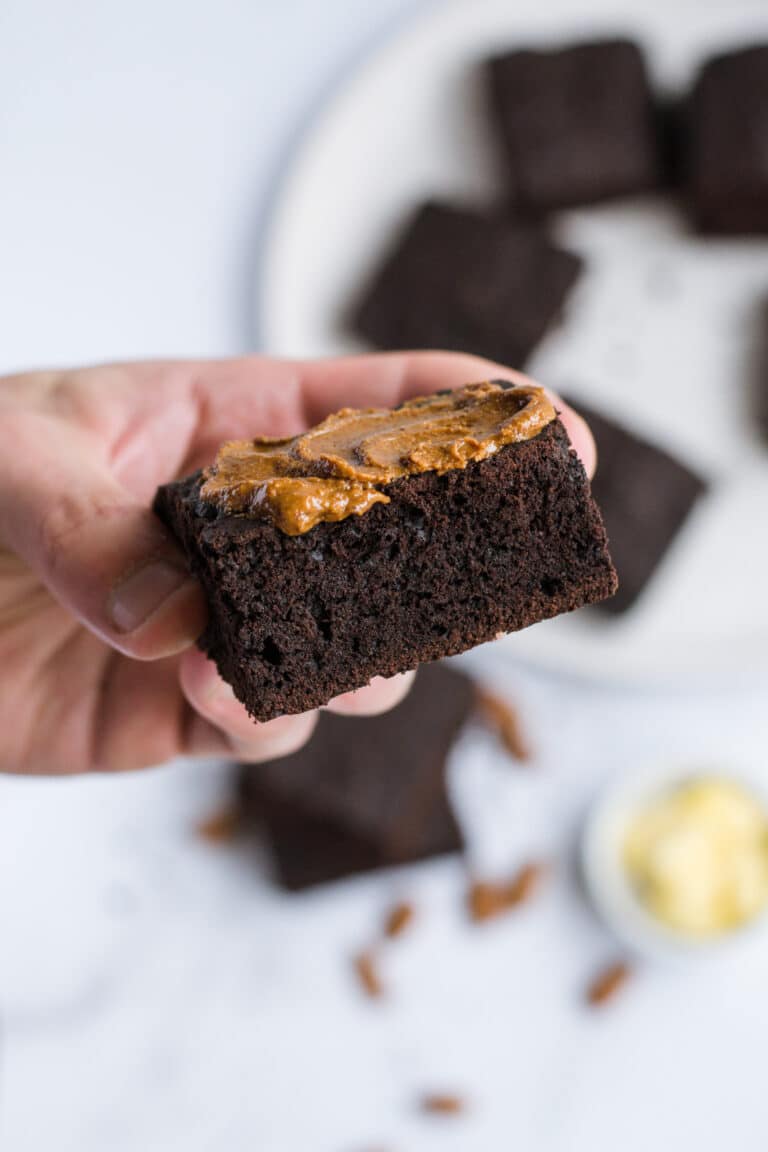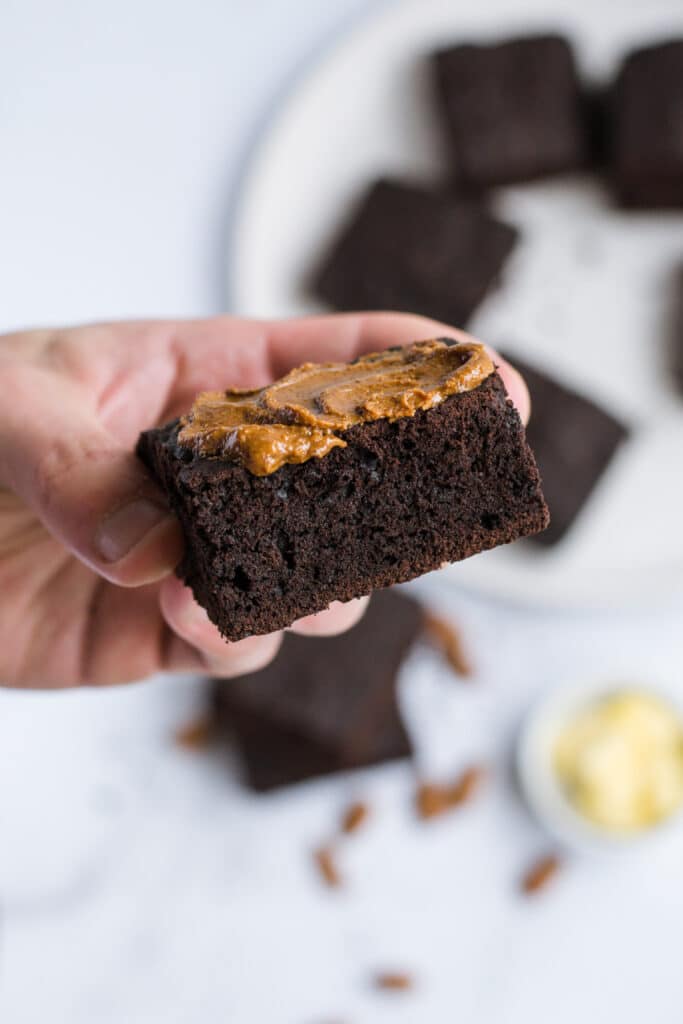 When baking with almonds, there is usually a recurrent question coming up: is almond flour the best choice? Technically, yes. That's why for this recipe you should go for this kind of flour, especially if you love a cakey brownie.
Almond flour has a really fine consistency and it's made with blanched almonds, so the baked goods made with this kind of grain-free option will taste and look more like those made with a wheat-based flour.
On the other hand, baking with almond meal will result in a more grainy consistency because it's not as fine as the correspondent flour and often it's made with unpeeled almonds.
It's also useful to keep in mind that almond meal is often a cheaper option and you could even easily make it at home using a blender or food processor.
Good news: these brownies will turn out great with both almond meal or almond flour! These keto chocolate brownies have a fluffy cakey consistency but they will be tasty even with a bit of extra crunchiness.
In this case, it's more important to use some good quality cocoa powder and get the baking time right, rather than using almonds with a specific consistency. If you decide to go for almond meal, it could be useful to increase a little bit the amount of both butter and olive oil.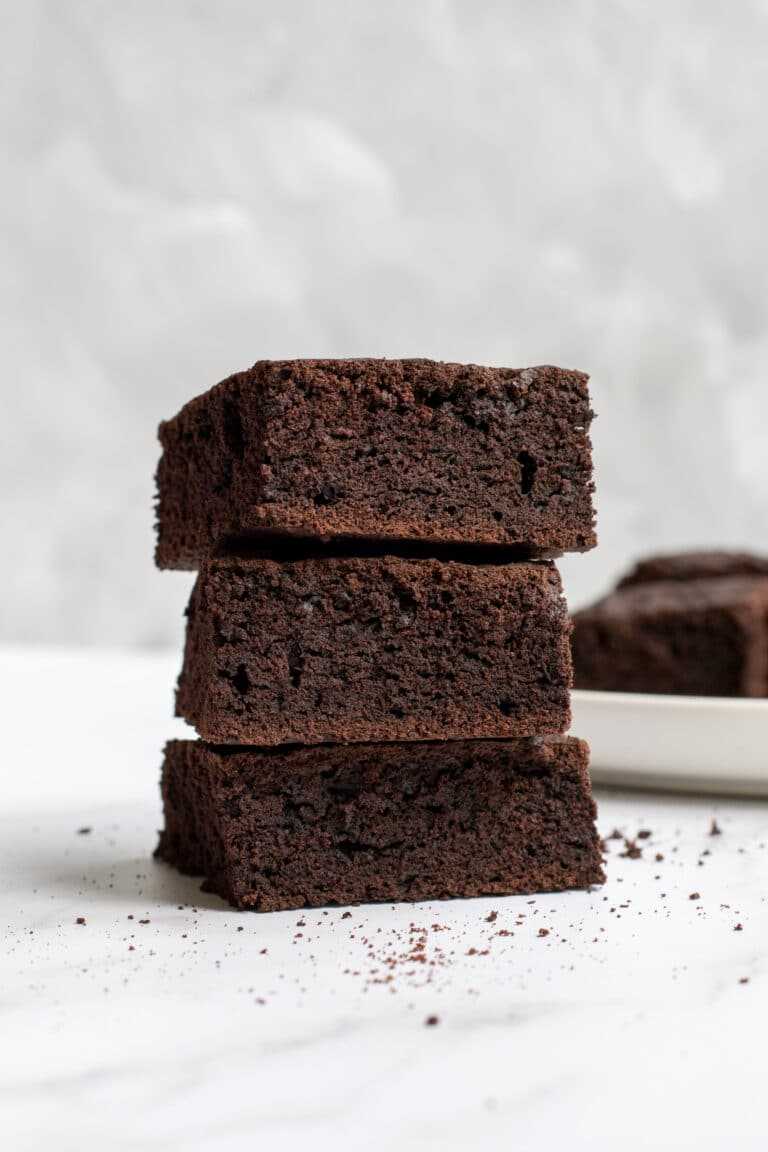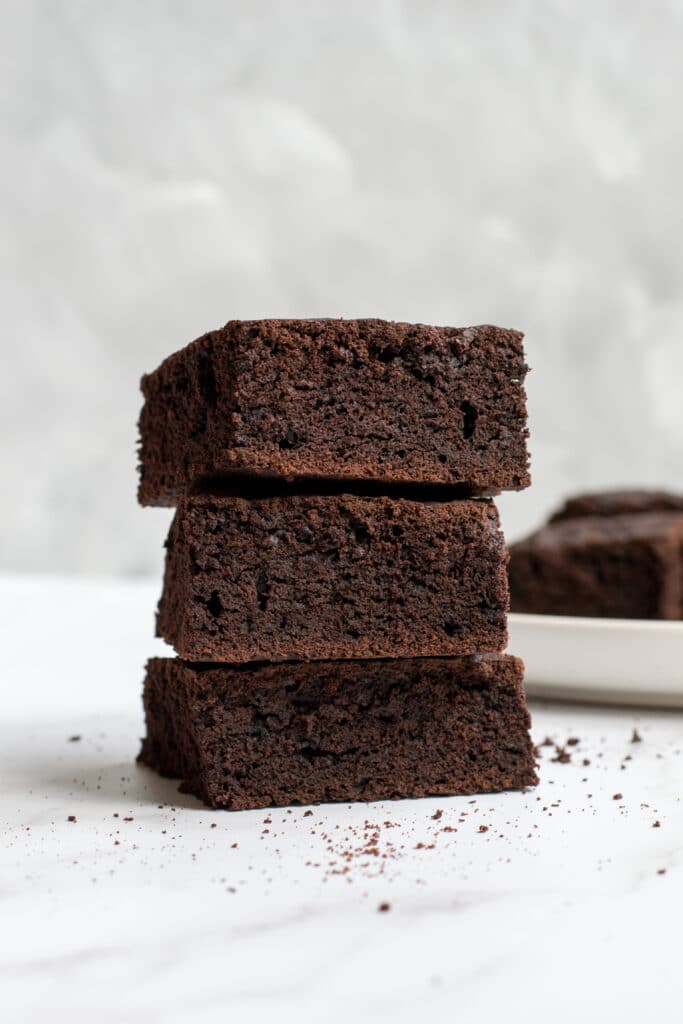 Common questions about variations and serving suggestions:
Can I add some extra ingredients into the batter? You can absolutely get creative with this recipe and change up the things a little. Try adding some roughly chopped walnuts or pecans, cocoa nibs, 100% dark chocolate pieces or even a drizzle of nut butter.
Can I add fruit into the batter? Yes. Blueberries would be the best choice: they have a low content of carbohydrates and they are probably the easiest fruit to add into this kind of dessert. Top tip: pat-dry the blueberries after washing and roll them into almond flour.
Why there is a note in the recipe about adding some pieces of a 100% cocoa chocolate bar? This is an option for those of you who want to go a bit extra. The combination of two different sources of cocoa makes the brownies fudgier, richer and tastier than those made just with cocoa powder. If you prefer to keep things simple and you love a cakey chocolate brownie, just go for the basic recipe.
How to serve these keto chocolate brownies? You could pair them with a dollop of cream cheese (plain or mixed with a bit of keto-friendly sweetener of choice) or some plain unsweetened Greek yogurt (because you need something quite thick). Try them with a thin layer of almond butter on top for something a bit different from the usual combinations. If you are a true chocolate lover, you may prefer to eat them without any extra toppings.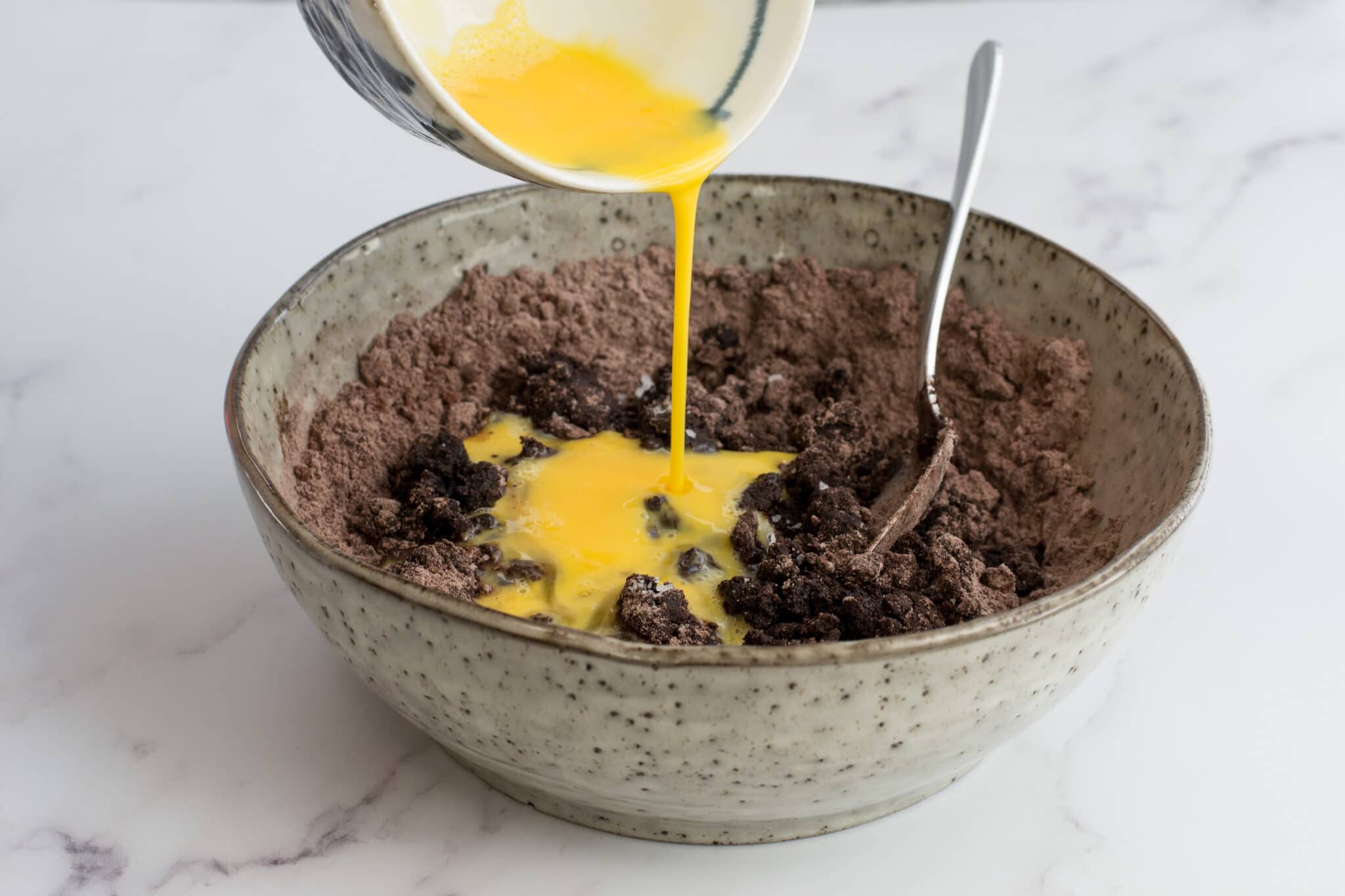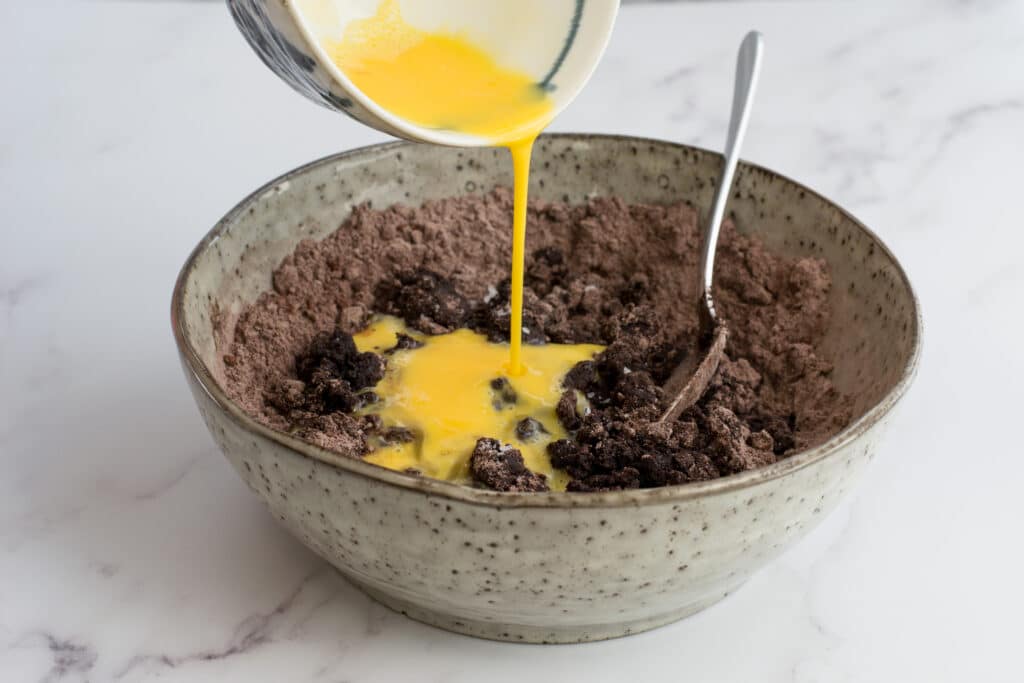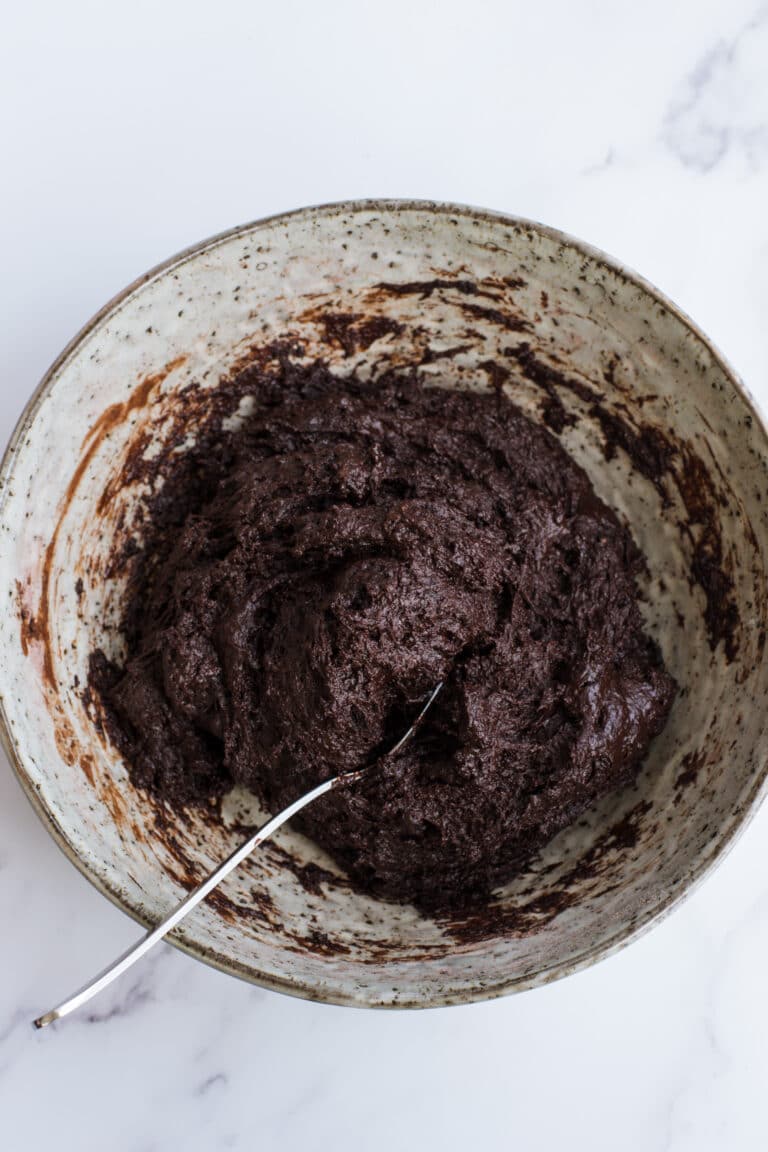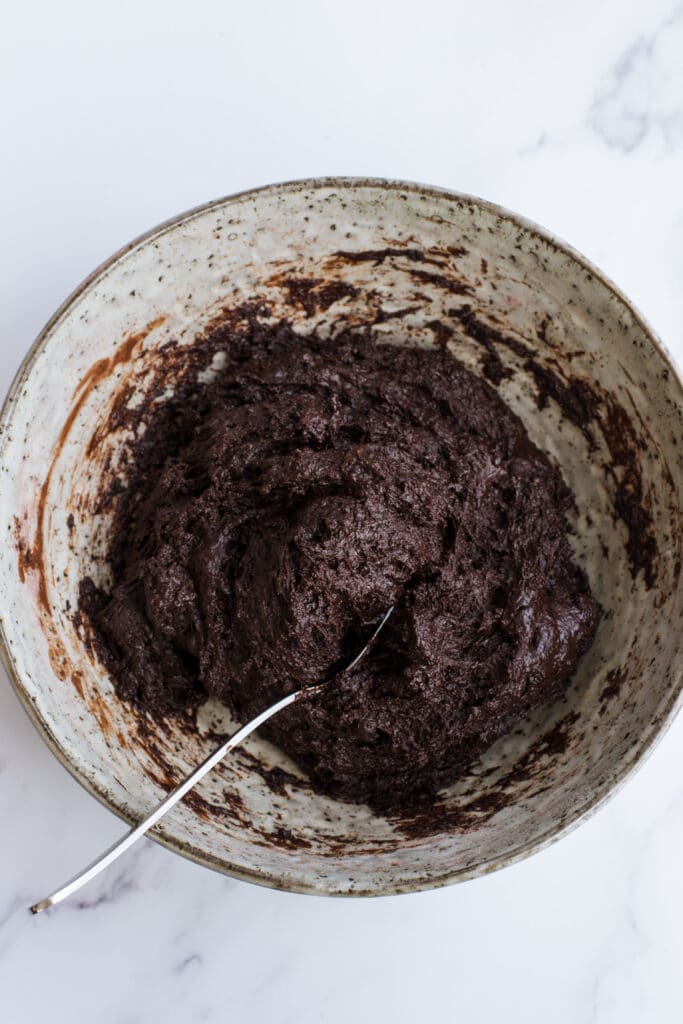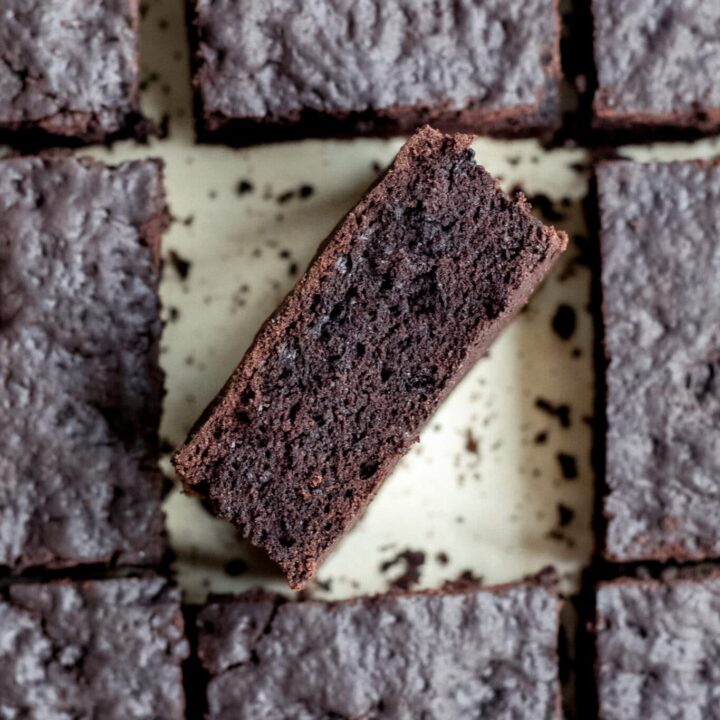 Keto chocolate brownies
Additional Time:
40 minutes
Total Time:
1 hour
20 minutes
A recipe for all the chocolate lovers: these keto chocolate brownies have a rich finish and they are super easy to make.
Ingredients
100 g almond flour
80 g unsweetened cocoa powder
3 large eggs
150 g keto-friendly sweetener of choice (erythritol works well)
90 g melted unsalted butter
4 tbsp extra virgin olive oil
1/3 tsp baking soda
1/3 tsp salt
a few tbsp of cold water, if necessary
Instructions
In a large bowl, mix all the dry ingredients. Add both the olive oil and the melted butter and, while mixing, you'll notice that the ingredients start to form a sort of crumble. Add the eggs (whisked) and adjust the consistency o the batter with a few tablespoons of water, if necessary.
Using a spatula, spread the batter into a 20x20 cm baking pan (lined with parchment paper or well-coated with olive oil). Bake in a preheated oven at 180°C for approx. 20 minutes for a fudgier consistency or 30 minutes for cakey brownies. Allow the brownies to cool completely before cutting them.
Notes
For extra fudgy brownies, you can add some pieces of a 100% cocoa chocolate bar (approx. 20-30 g) melted in a Bain Marie. Since this chocolate is unsweetened, you may want to slightly increase the amount of sweetener in the batter.
Add a few tablespoons of cold water to adjust the consistency of your batter. The final result should be a thick batter that you have to spread in the baking pan using a spatula; it's not a smooth batter like the one you usually make for cakes.
Using this recipe and a 20x20 cm baking pan, you'll be able to make 6 large brownies but you could also decide to cut them into smaller pieces.
Nutrition Information
Yield

6
Amount Per Serving
Calories

352
Total Fat

34.1g
Carbohydrates

11g
Net Carbohydrates

4.4g
Fiber

6.6g
Protein

9.4g