These delicious, soft, and low-carb keto fish cakes are made with canned tuna, an ideal healthy lunch option, or light dinner paired with greens or a salad.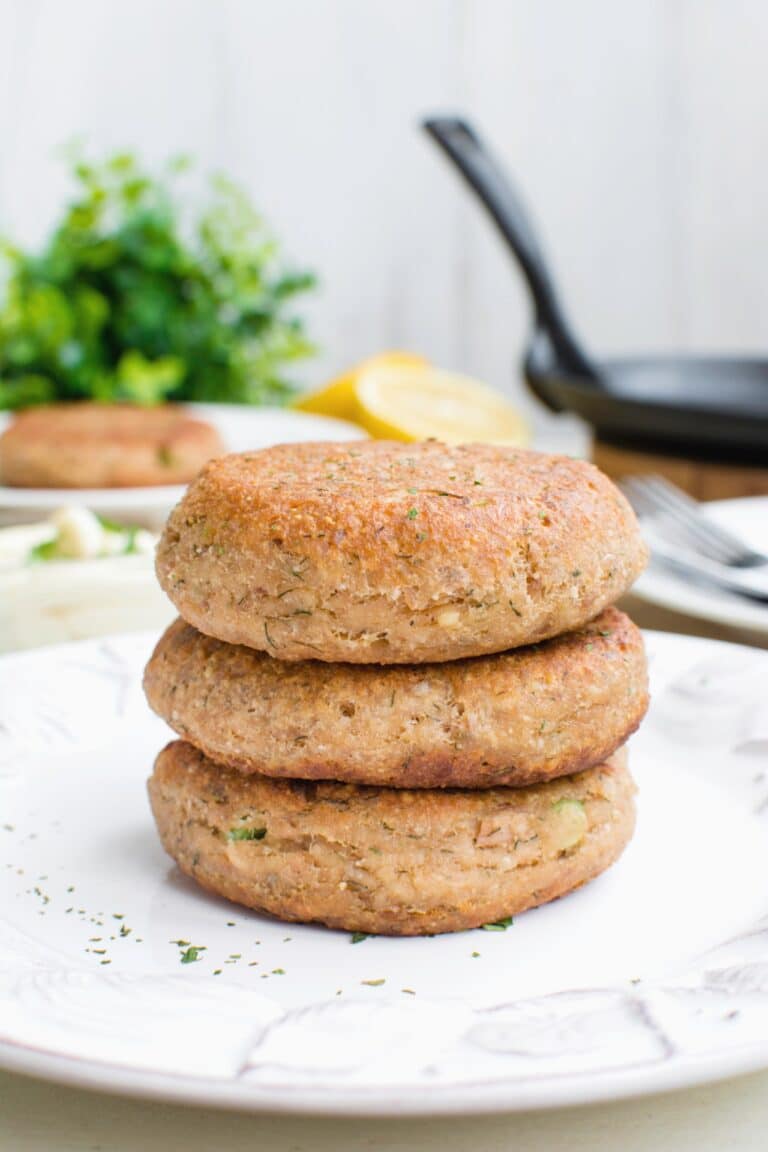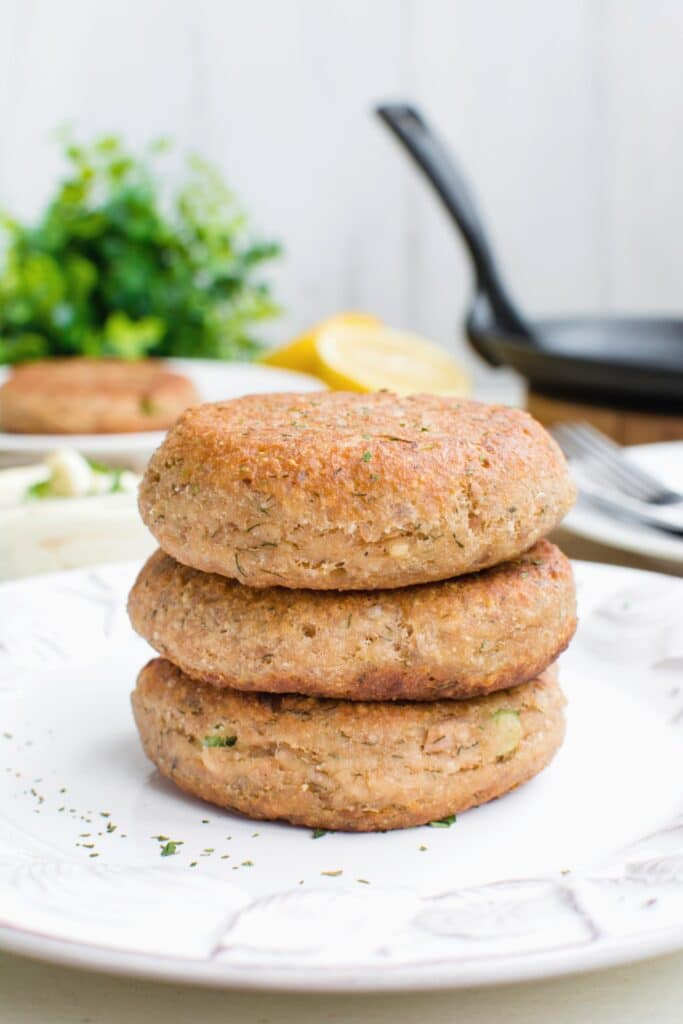 Canned tuna is a hugely versatile ingredient, but sadly so many of us either ignore it, or simply empty the can into salads, or mix with mayo for snadwiches. But it can be so much more!
These patties are super simple to make with ingredients you already have in your pantry and are family-friendly. They are a great way to add more fish into your diet and the kids will love them too.
A simple mix of canned tuna, mayo, almond flour, eggs, and seasoning produce scrumptious tuna patties.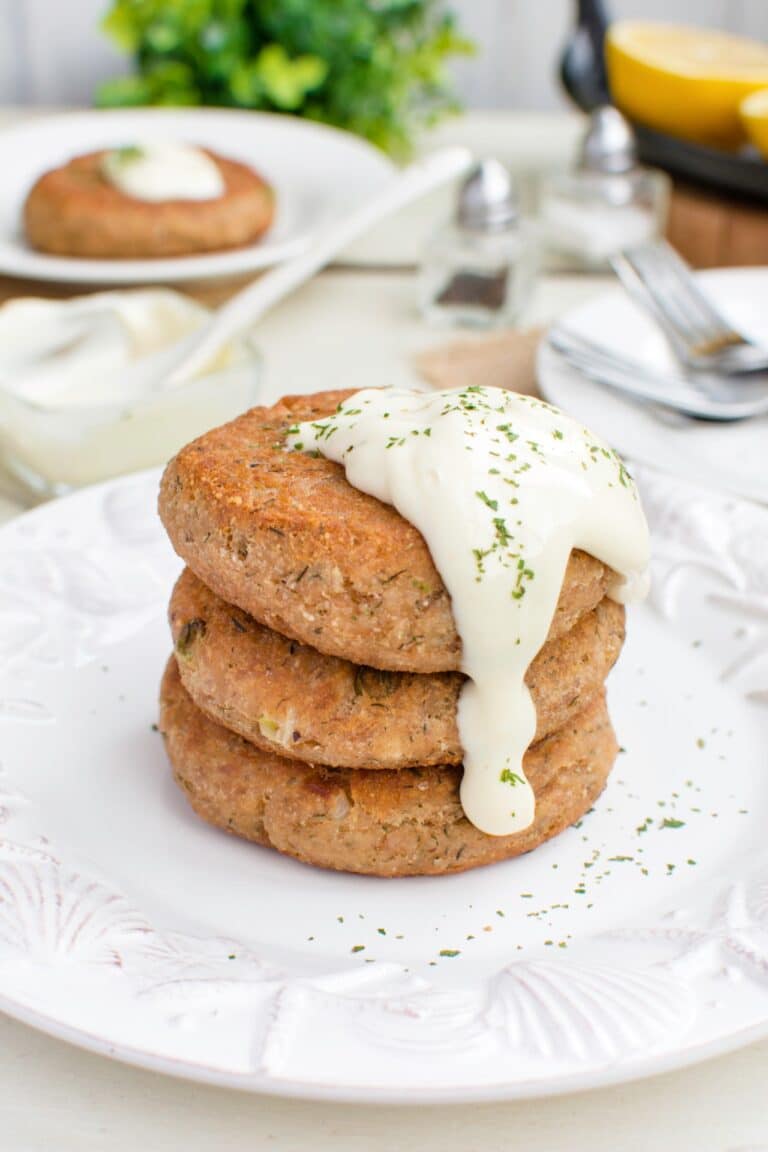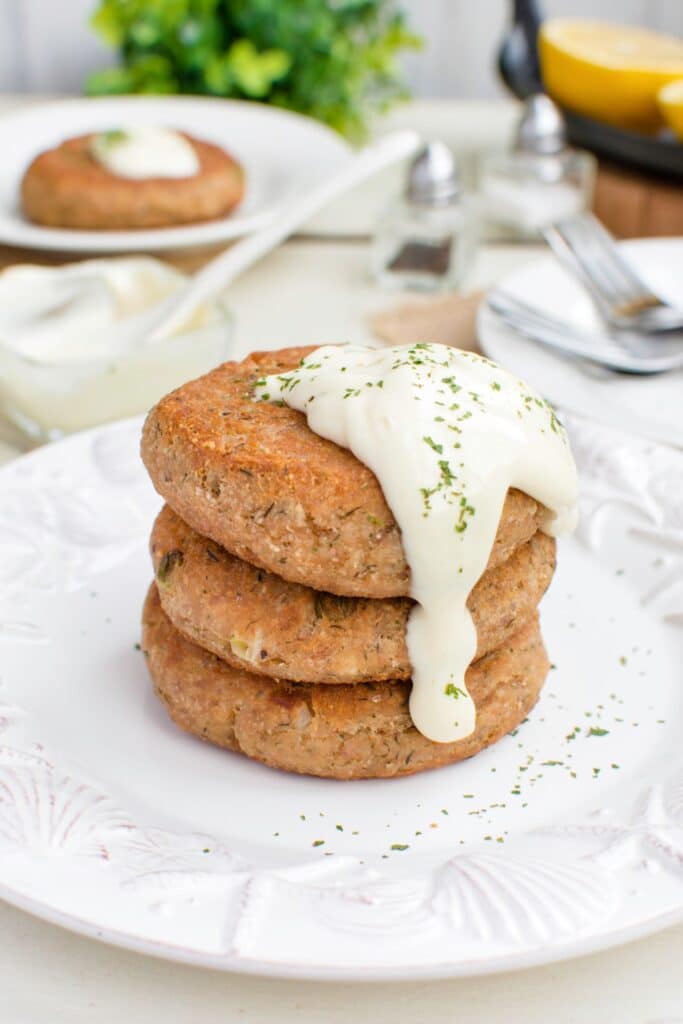 The tuna patties can be served with almost anything. Use them in a keto burger bun, serve with mashed cauliflower, or with simple yet effective garlic aioli. I usually eat these with some wilted, buttered greens with a little lemon juice, and an avocado salad for a filling, healthy lunch.
To make a garlic aioli to go with these, simply blend 1/4-1/2 cup of quality mayonnaise with 1-2 cloves garlic and 2 tbsp lemon juice. This is a great, simple condiment that perfectly compliments these fish cakes (along with a million other things!).
If you want a Mediterranean touch, serve tuna patties on top of arugula or mixed greens salad, topped with some drained capers. The possibilities are endless and let your imagination guide you. Here are some suggestions to get you started:
Easy Ways to Customise Your Keto Fish Cakes:
Asian Keto Fish Cakes: Try adding in some grated ginger, garlic, chilli and cilantro, some lime zest, and sprinkle a little lime juice on top after cooking
Indian Spiced Keto Fish Cakes: Add some spices into the mix, try some turmeric, cumin, garam masala along with grated garlic and ginger, serve with a little yoghurt mixed with mint and cucumber
Middle Eastern Style Keto Fish Cakes: Add ground cumin and paprike, chopped cilantro and parsley, some grated carlic; serve with a tahini dipping sauce made up of tahini, garlic, lemon juice and salt.
We hope you enjoy these simple low carb fish cakes – let us know what you think in the comments below and let us know if you have any great variations you like for fish cakes!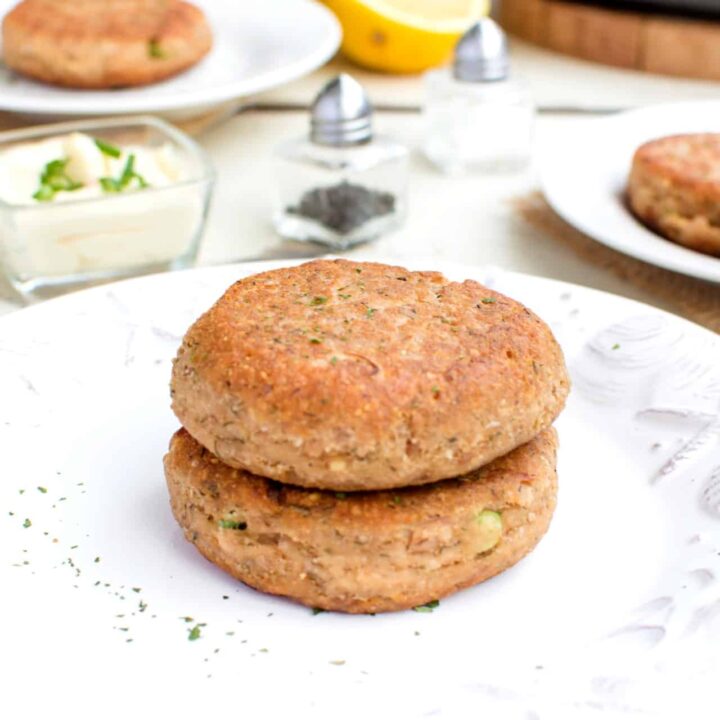 Tuna Patties
Ingredients
300g can tuna, drained
30g almond flour
1 green onion, thinly sliced
1 tsp dried dill
1/2 tbsp lemon zest
1/4 tbsp lemon juice
Salt and pepper, to taste
1 medium egg
Instructions
Gather your ingredients.
Drain tuna well and flake with a fork.
Combine the tuna with the rest of the ingredients in a mixing bowl.
Stir until you have a smooth mixture.
Heat some avocado or cooking oil in a cast-iron skillet over medium-high heat.
Shape the mixture into four equal patties.
Cook the patties for 3-4 minutes per side.
Serve patties with the desired condiment.
Nutrition Information
Yield

4
Amount Per Serving
Calories

131
Total Fat

3.9g
Saturated Fat

0.7g
Cholesterol

57mg
Sodium

53mg
Carbohydrates

1.4g
Net Carbohydrates

0.8g
Fiber

0.6g
Sugar

0.2g
Protein

21g