A keto smoothie recipe for all the coffee lovers! This keto coffee mocha smoothie requires only 4 ingredients and it's naturally sweetened with blueberries. Try pairing it with these delicious chocolate chip keto cookies for an indulgent snack!
This vegan keto smoothie makes for a fantastic low carb vegan breakfast like these others.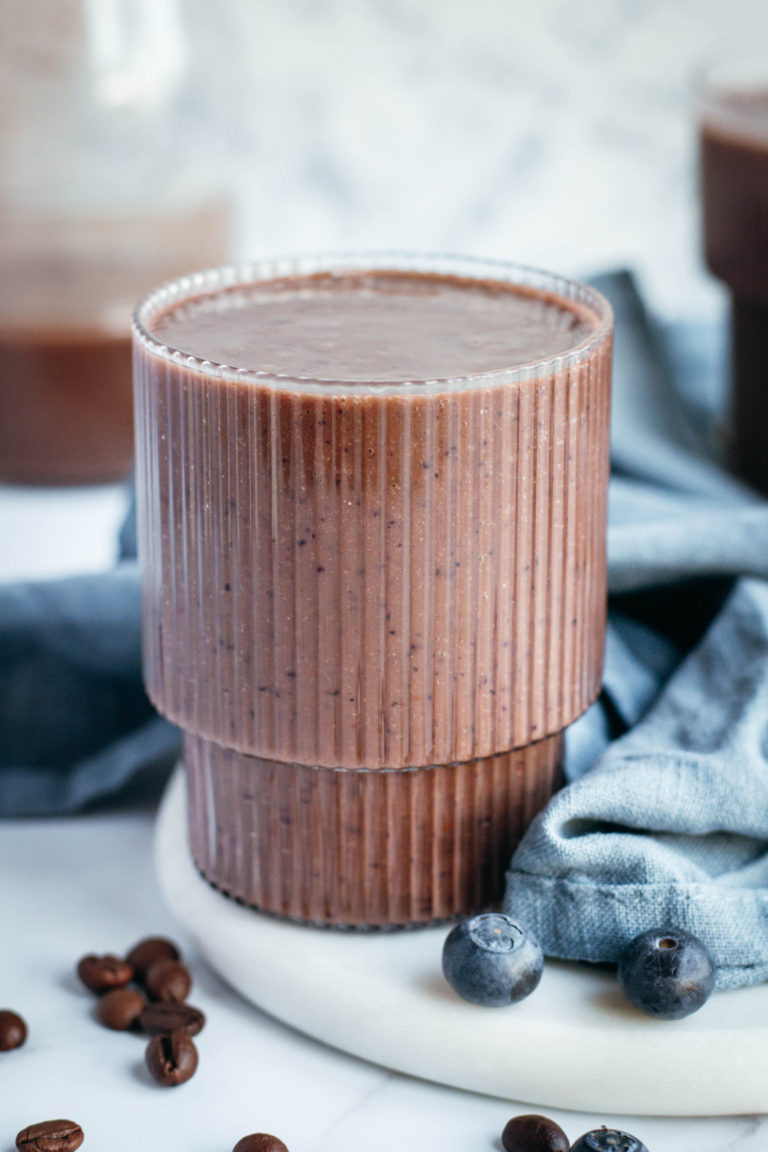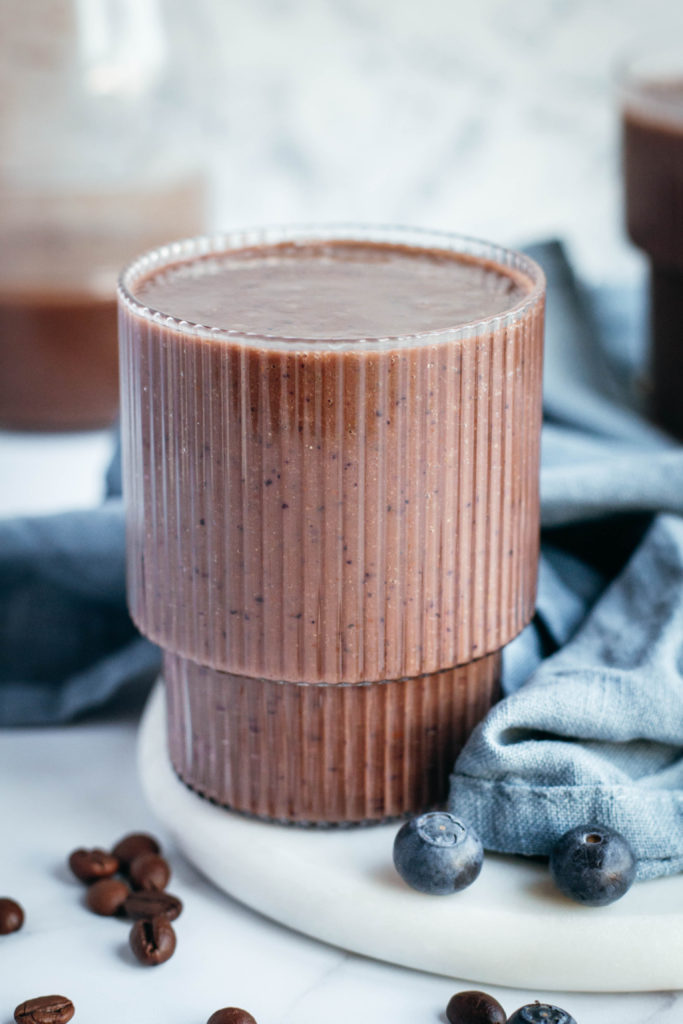 This smoothie is creamy, easy to make and makes the perfect snack but it can also be a lovely addition on your breakfast table (paired with these delicious, fluffy keto almond flour pancakes perhaps). It has everything you expect from a smoothie but with the characteristic flavor of coffee: it's the ultimate quick option for the days in which you decide to swap your classic cup of coffee with something refreshing, delicious and rich in nutrients.
This keto smoothie would be a great choice at any time of the year: many people tend to have smoothies just during the warmer season, while others could have one every day even when outside it's snowing. That's why it's good to have a bunch of versatile recipes that you can make all year long. While blueberries are in season during Spring and Summer, the frozen ones are always available and often are even a cheaper option.
To make this keto-friendly smoothie you'll need:
blueberries
coffee
cocoa powder
almond drink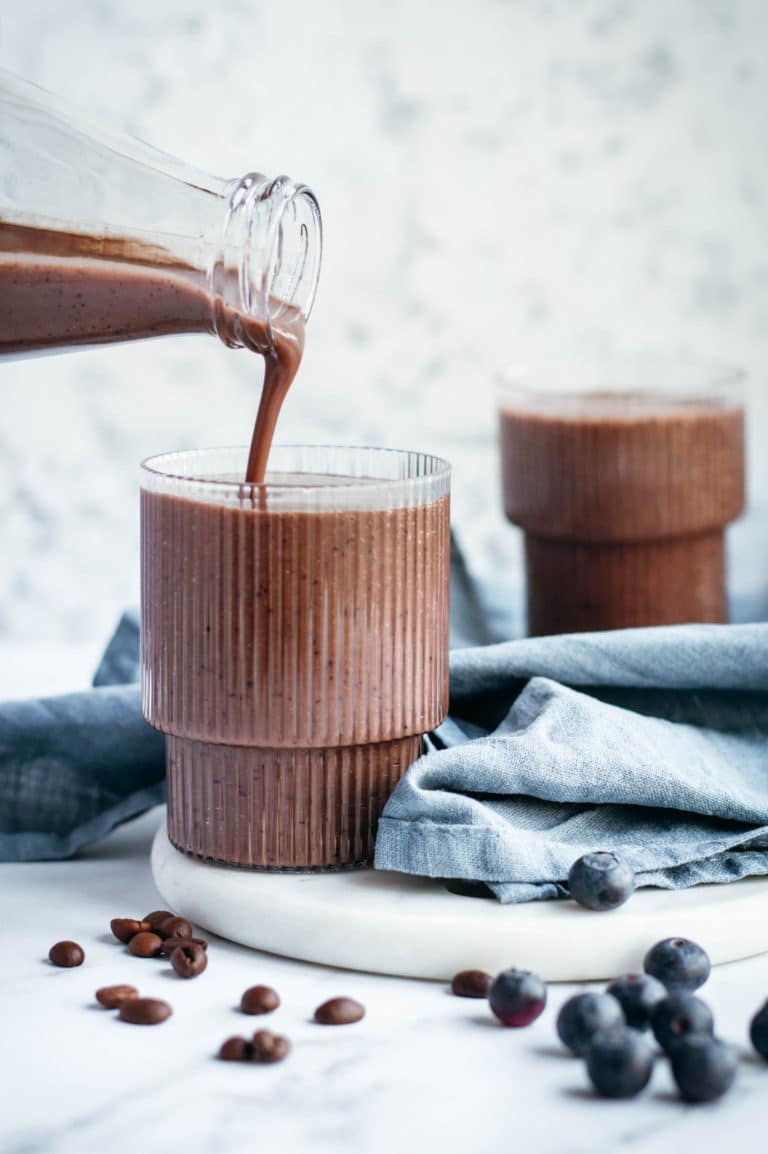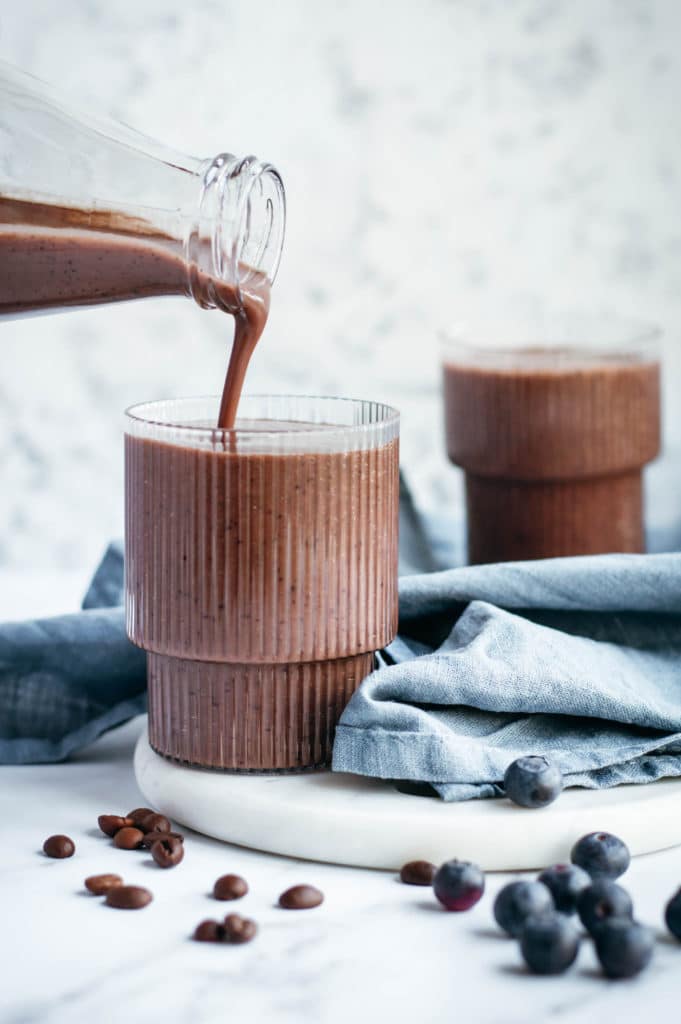 Some tips to make this low-carb smoothie even more versatile:
If you can't find blueberries, use blackberries instead: the smoothie will be delicious anyway and the difference in the amount of net carbohydrates is quite small. Try blackberry cheesecake smoothie if you're looking for something a little sweeter and luxurious
To get a creamier finish, use frozen blueberries: with the fresh ones, the smoothie will be tasty but not so creamy. If you try this smoothie and you think you'd like to increase its creaminess, add into the blender 2-3 florets of frozen cauliflower: you won't taste it but the effect on the texture will be quite noticeable.
The coffee: you can use the one made with a Moka pot, an espresso machine or even filtered coffee. Obviously, you'll have to wait for your coffee to cool down before adding it into the smoothie. If none of these options are available, go for 1-2 tsp of instant coffee (dissolve the powder in the same amount of warm water written in the ingredients' list, then allow it to cool down).
If you are not a big fan of the almond drink required for this recipe, you can choose another plant-based beverage; for example, the drinks made with cashews or coconut would work well in this smoothie because they have a low content of carbohydrates. Now there are many plant-based drinks to choose from, so it will be easy to find one that you like and that helps you to keep your daily amount of carbohydrates under control: just ensure it's not sweetened.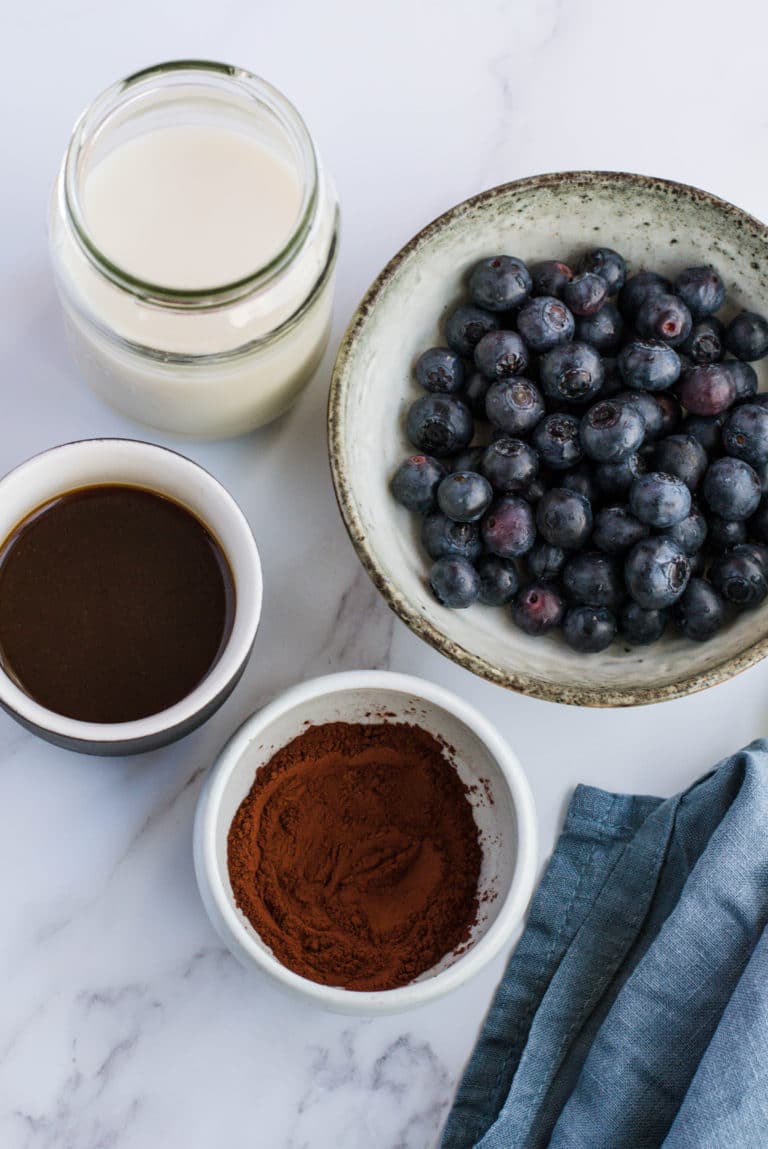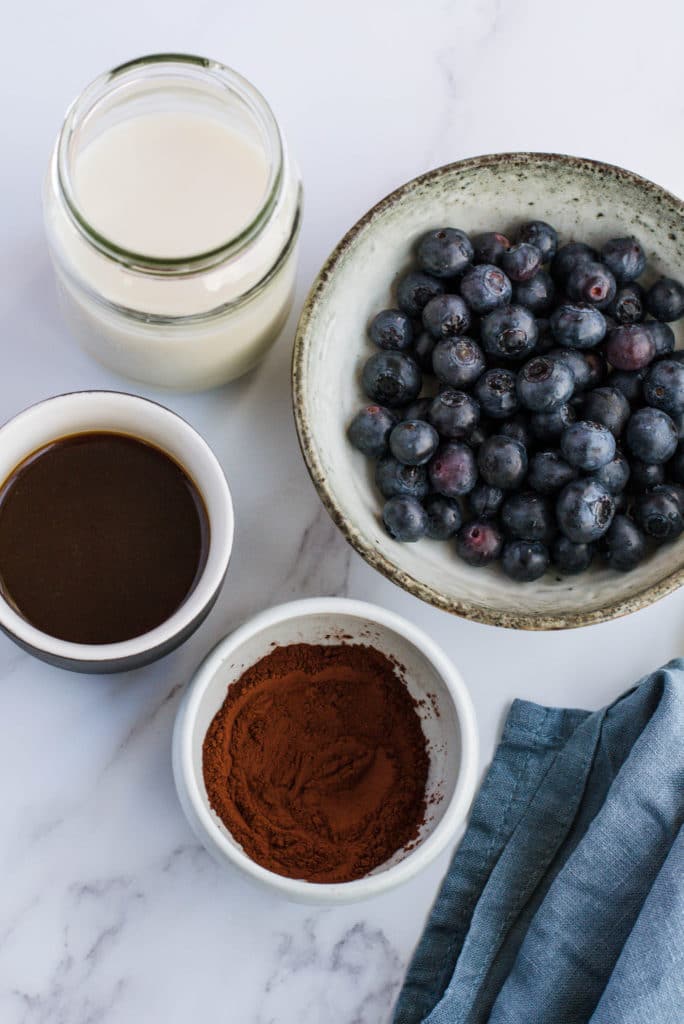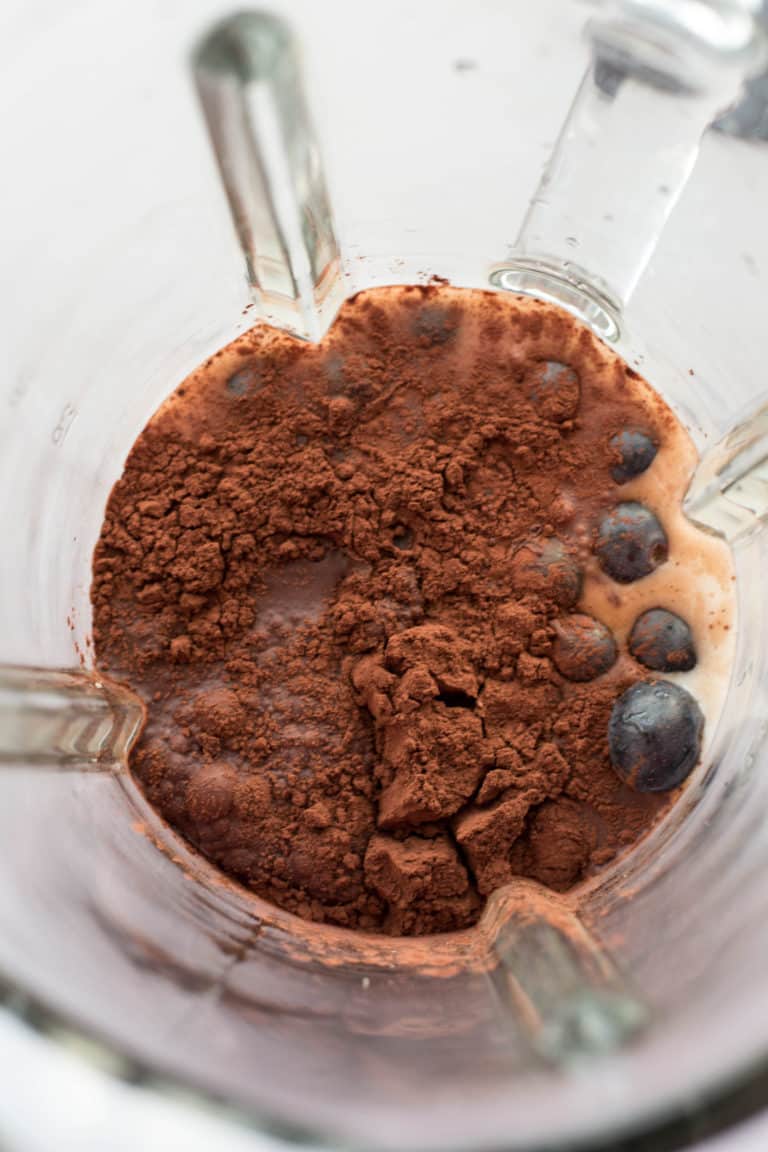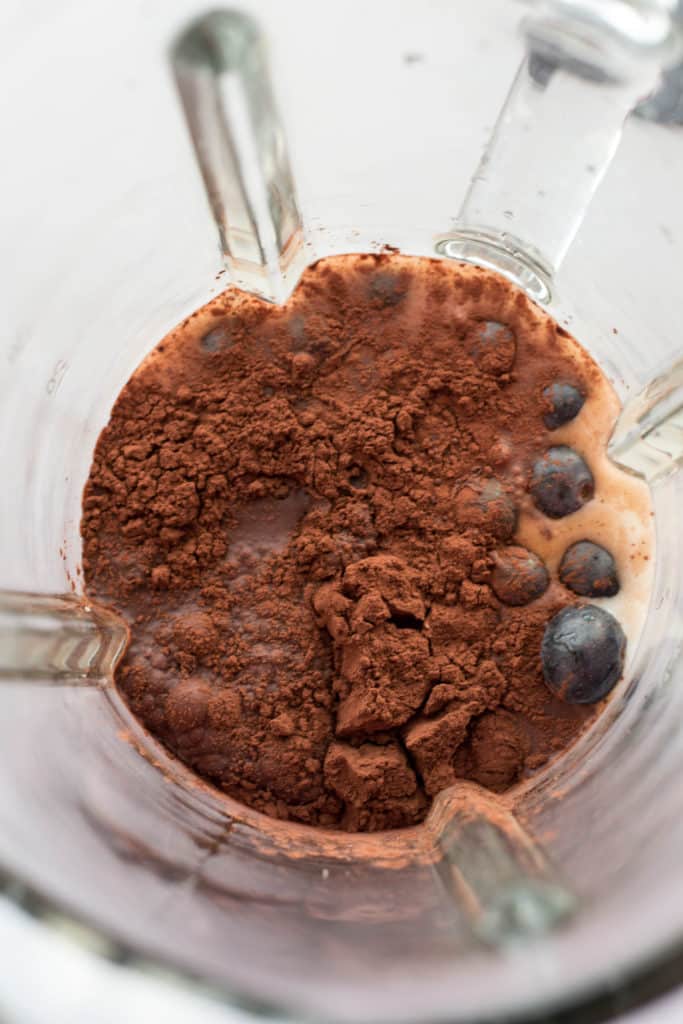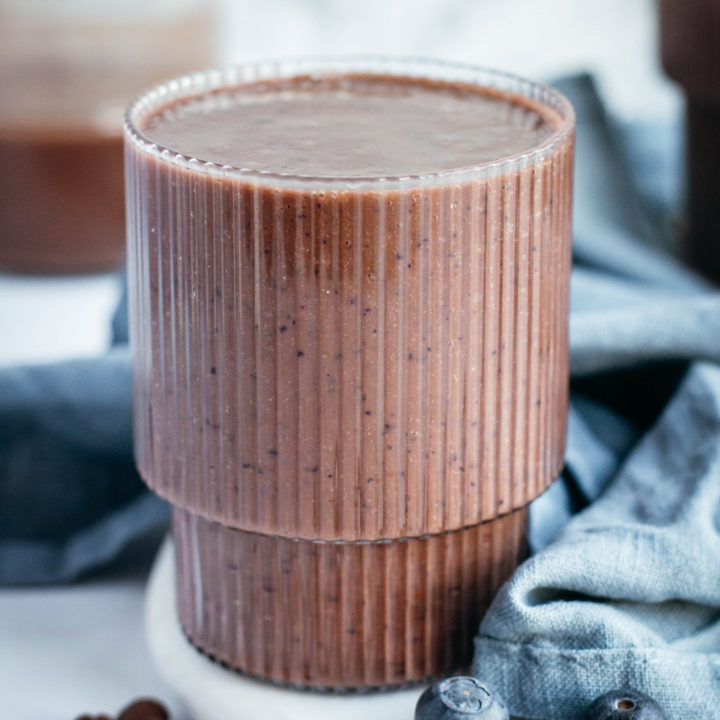 Keto coffee mocha smoothie
A recipe for all the coffee lovers! This keto coffee mocha smoothie requires only 4 ingredients and it's naturally sweetened with blueberries.
Ingredients
120 g frozen blueberries
7 g unsweetened cocoa powder
40 ml coffee (cold)
260 ml unsweetened almond drink
Instructions
Mix all the ingredients and blend until smooth. You can adjust the texture of this smoothie following the tips written in the introduction.
Notes
You can store the smoothie for a few hours in the fridge in a closed container.
Following this recipe, you'll be able to make 2 medium-sized smoothies.  
Nutrition Information
Amount Per Serving
Calories

77.8
Total Fat

3.35g
Carbohydrates

9.82g
Net Carbohydrates

7.14g
Fiber

2.68g
Protein

1.86g