This tasty keto chocolate cake is made with coconut flour, its texture resembles a fudgy brownie and it makes the perfect pair with a cup of coffee (just like these keto chocolate chip cookies!).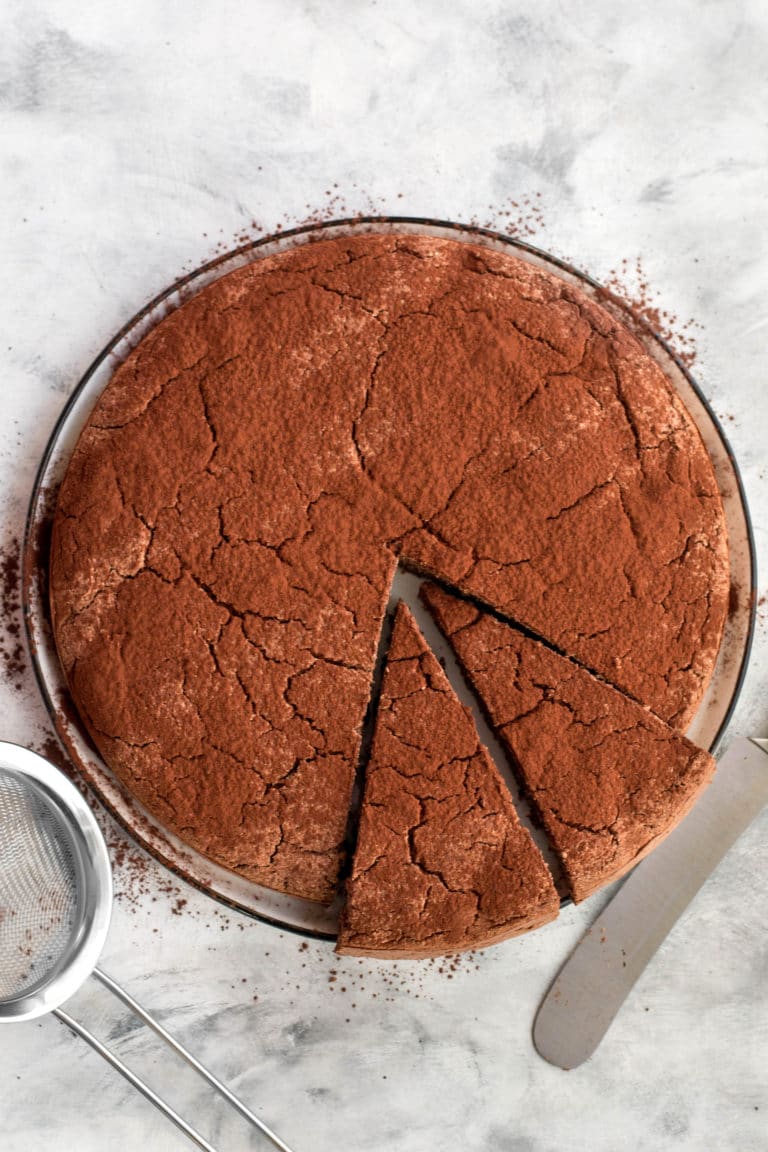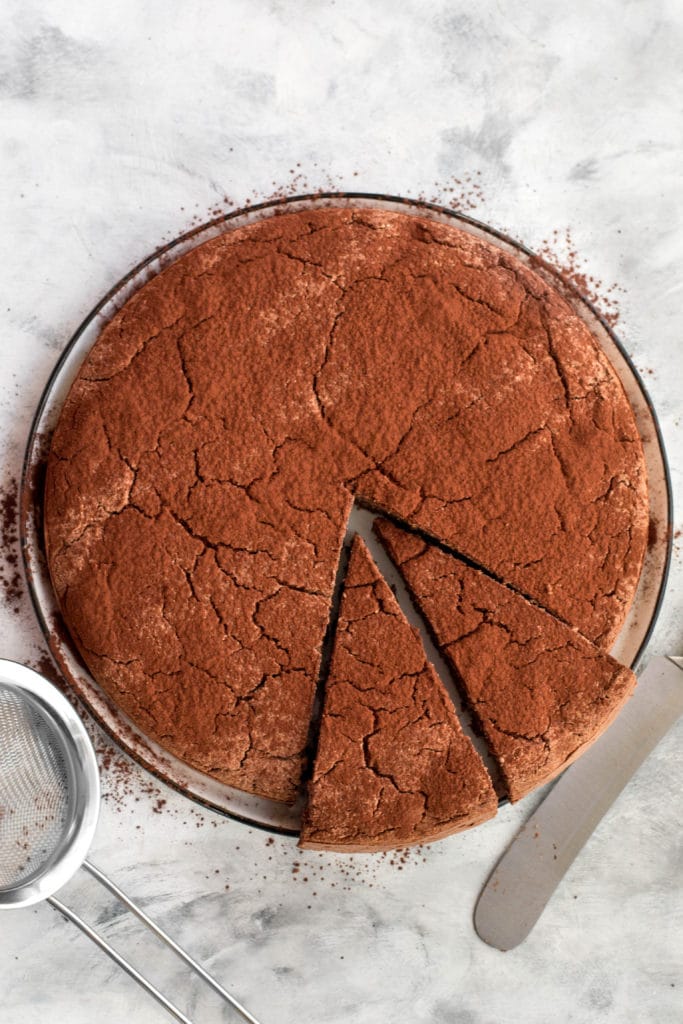 This recipe is naturally gluten-free, low-carb and grain-free. Knowing that there are no grains into this cake, you'll be surprised by how moist and rich it is: the most important factor behind a good grain-free baked product is the choice of the main ingredient. In this case, coconut flour plays the most important role.
Coconut flour is such a great ingredient for baking: its fine texture and mild flavour make it one of the best alternatives to wheat flour. Made just with coconut flesh, this kind of flour is rich in nutrients and fibre, that may help you with your digestion.
This keto cake is quite versatile and you would be able to both include it into a special breakfast or use it as a snack: what will make the difference is how you decide to serve it.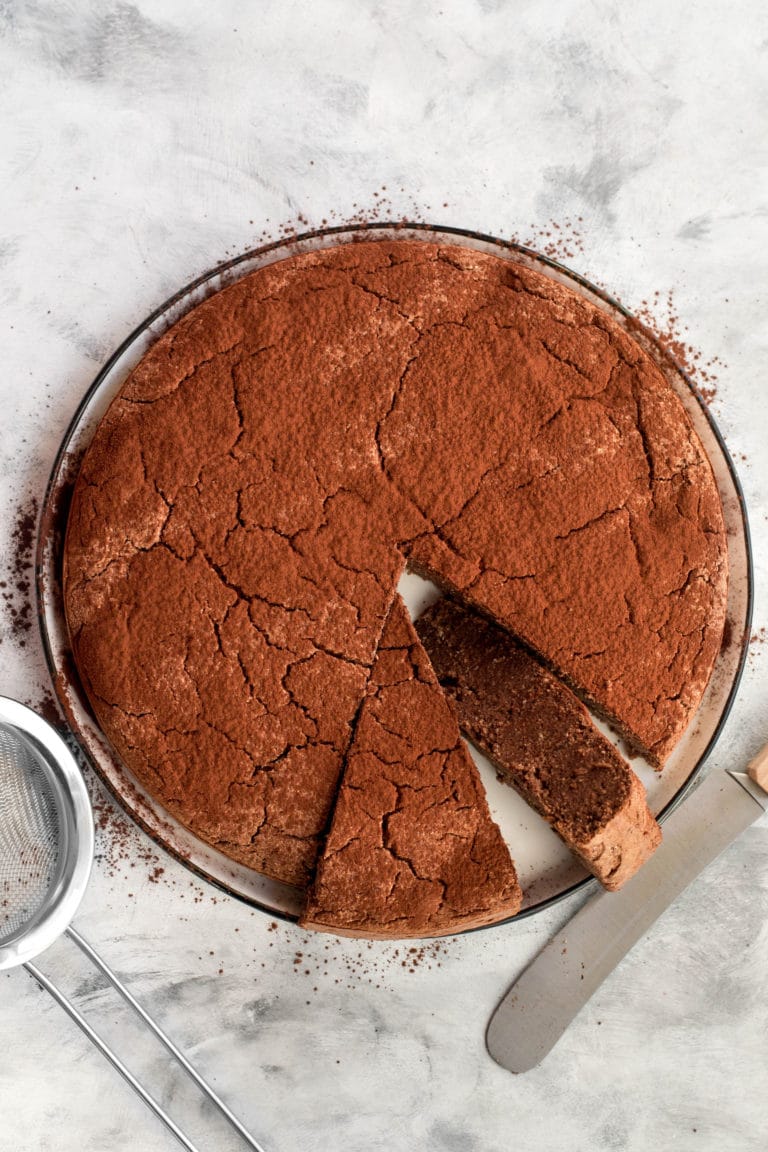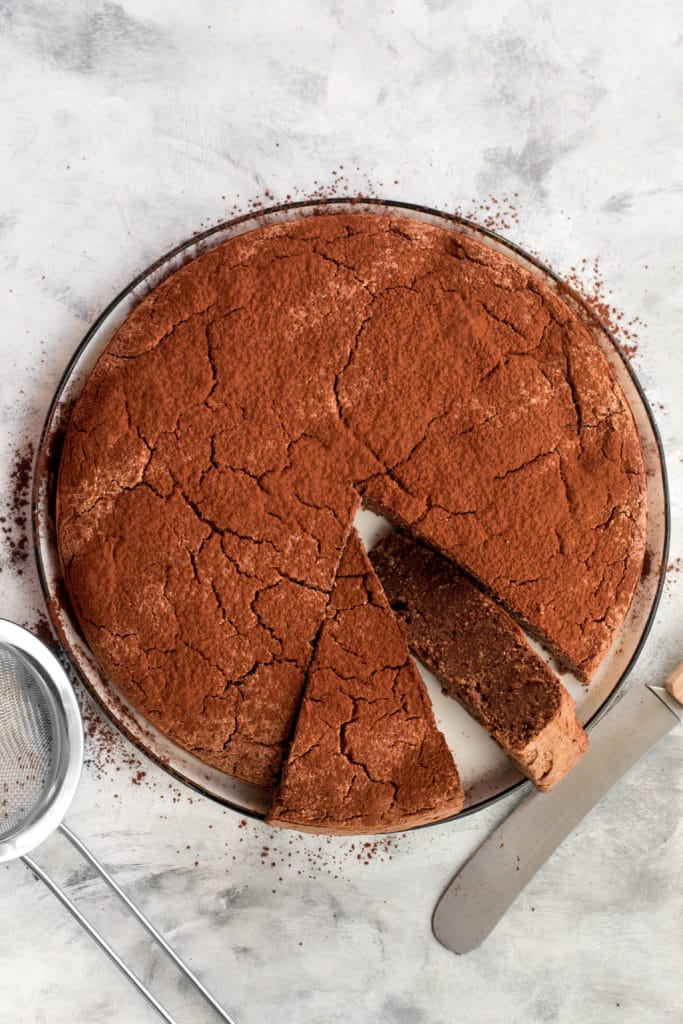 I don't like coconut, can I use almond flour instead? In this cake, the characteristic flavour of coconut is not too strong and both the texture and the cocoa powder help you to create a delicious combination of flavours. If you are not a big fan of coconut, try a 50:50 mix of coconut and almond flour. Anytime you use almonds to make bread or sweets, remember that you'll get the best results in terms of texture by using fine almond flour (that is different from almond meal and ground nuts).
How can I store this cake? Place this keto chocolate cake in a closed container in the fridge (it will last for up to 3 days). You can decide to warm up the slices in the oven or simply serve them at room temperature.
How to serve this keto chocolate cake?
This dessert is quite rich so, after trying it for the first time, you may find out you don't want to add anything else but here there are some ideas:
add a sprinkle of cocoa powder or a drizzle of melted chocolate on top of the cake (just choose sugar-free chocolate or cocoa powder if you want to keep the cake keto-friendly)
serve a slice of cake with a dollop of keto ice cream or some whipped cream (that you can sweeten with some erythritol)
if you love the combination nut butter and chocolate: serve your cake with a drizzle of almond or peanut butter on top (easy to make and always a winning choice)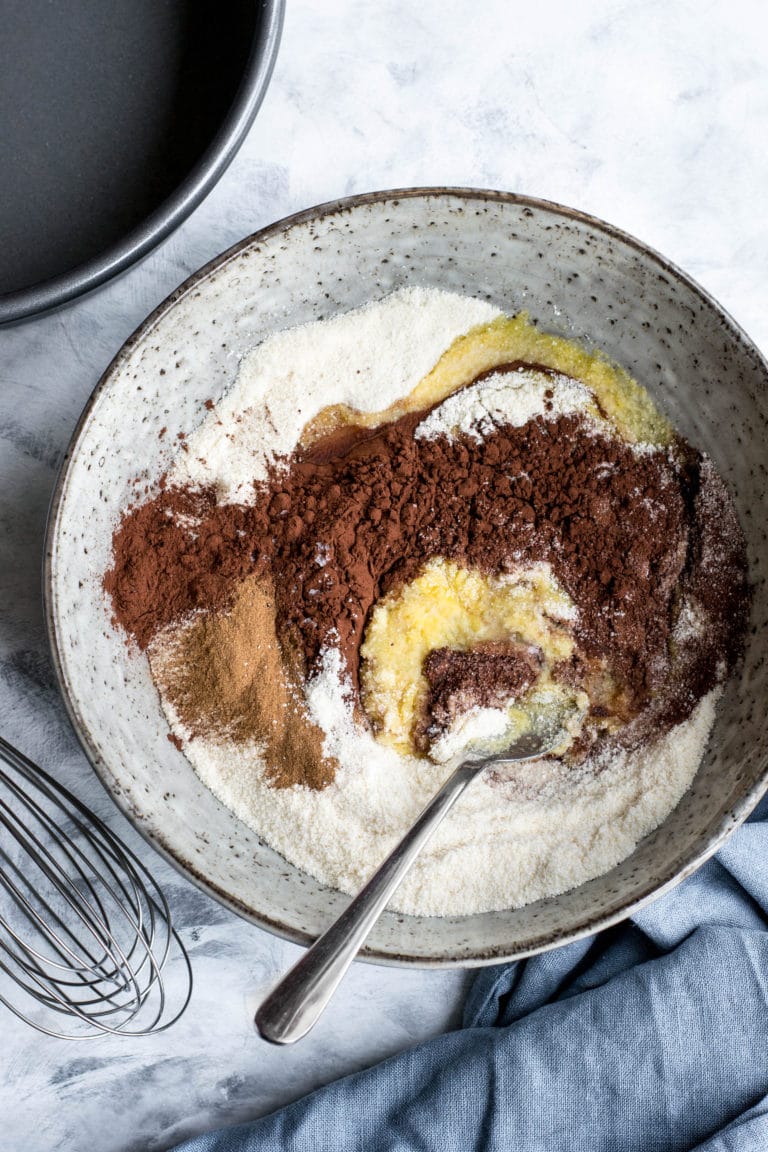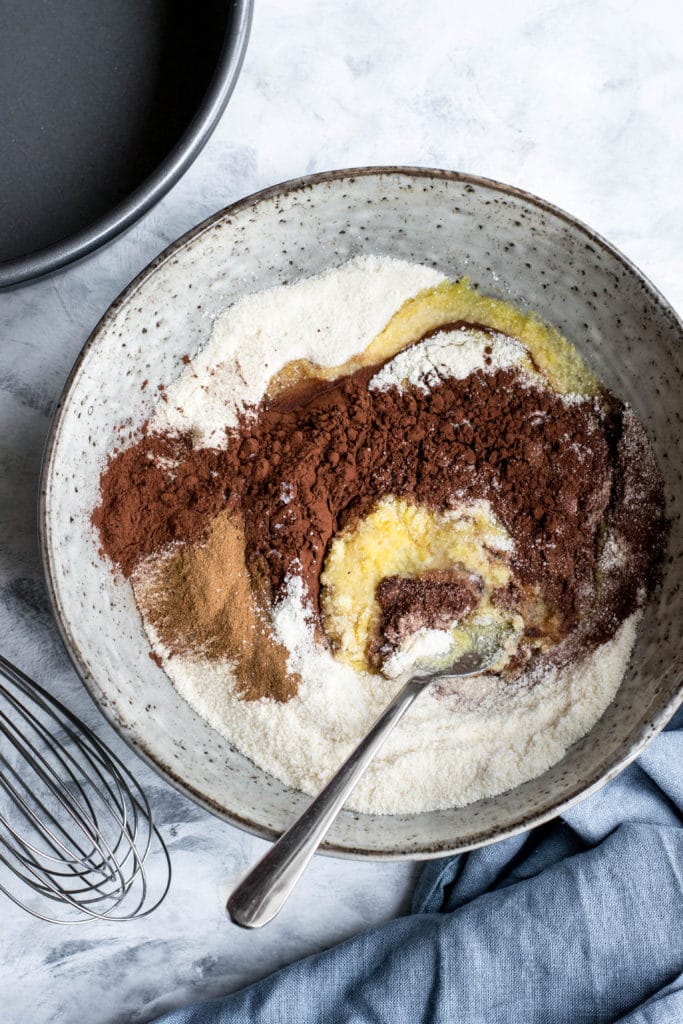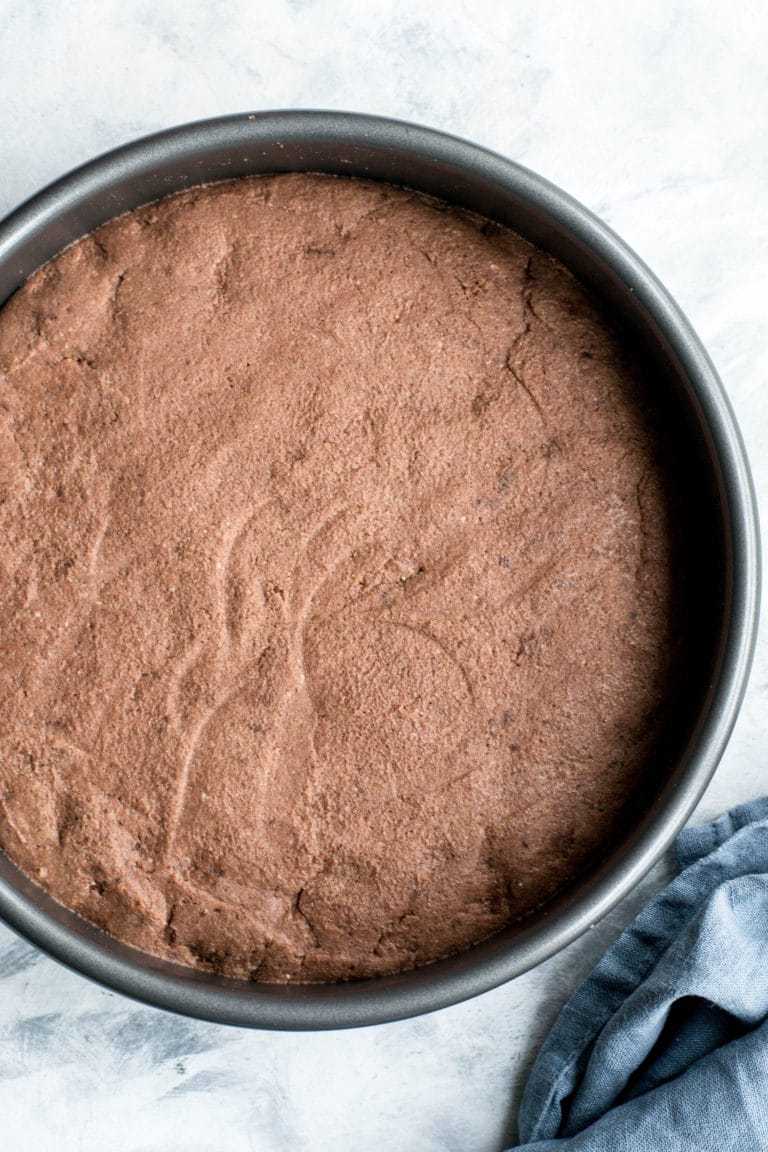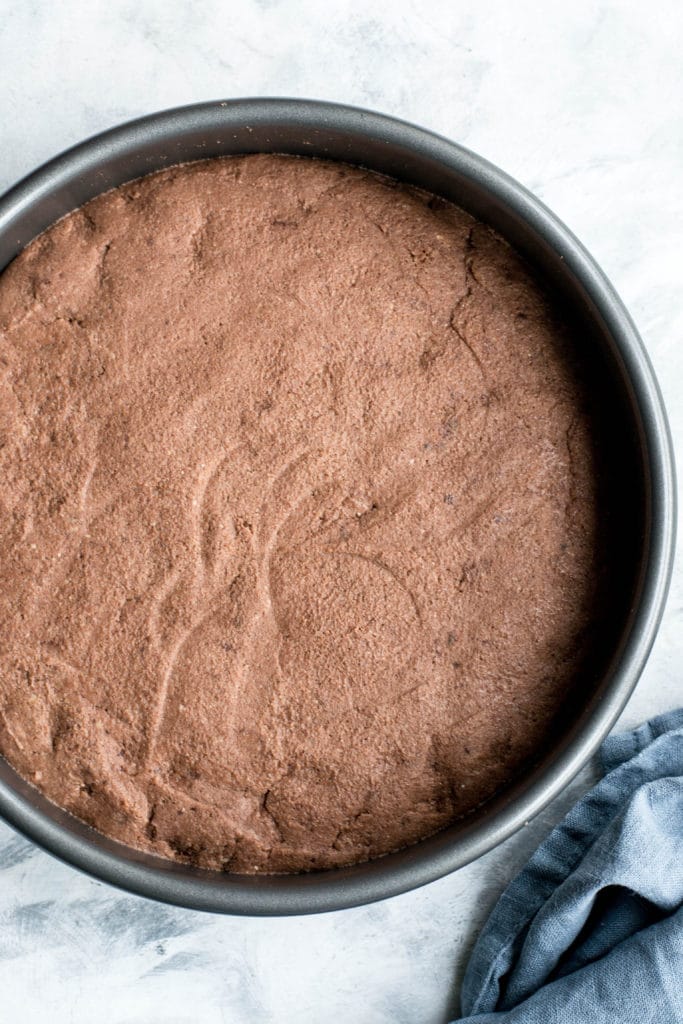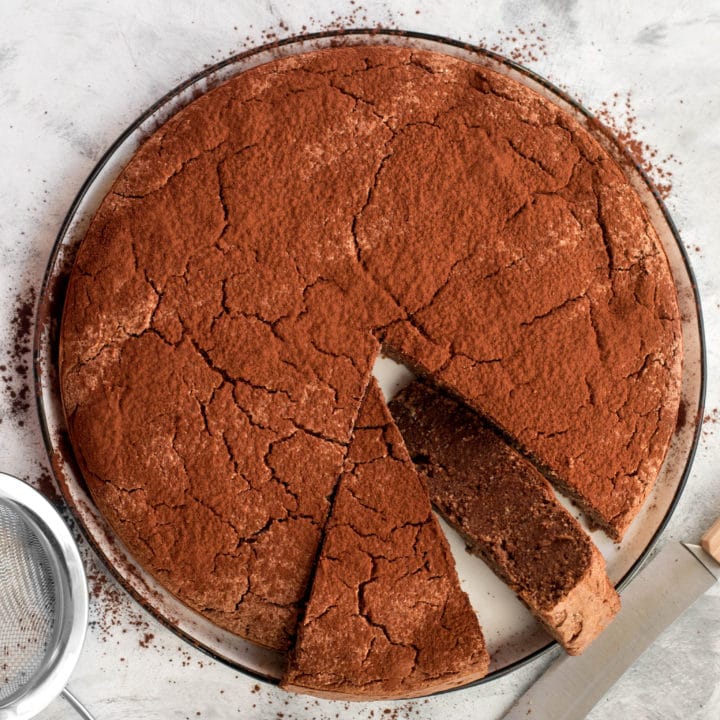 Easy keto chocolate cake
Ingredients
180

g

coconut flour

or 90 g coconut flour and 90 g almond flour

40

g

unsweetened cocoa powder

3

large eggs

70

g

erythritol

30

ml

extra virgin olive oil

approx. 250 ml water

1 ½

tsp

baking powder

1 ½

tsp

xanthan gum

1 ½

tsp

ground cinnamon

a pinch of salt
Instructions
Mix all the ingredient in a bowl until there are no lumps. Based on the kind of flour that you are using, you may need to adjust the amount of water; add it in small portions and check always the batter before adding more water.

To cook it, use a 20 cm non-stick round cake tin lined with baking paper or prepared with olive oil to prevent the dessert from sticking to the pan. Bake in a preheated oven at 180°C for 30-35 minutes or until it's firm on top and fully cooked on the inside (it will still be moist on the inside but you'll notice the difference between undercooked and well-done but moist). Wait 5-10 minutes before transferring the cake from the baking tin to a cooling rack.
Notes
Erythritol is a polyol and it's not metabolised like regular sugar. Therefore, it's not included in the total amount of carbohydrates indicated below.
Nutrition
Calories:
169
kcal
Carbohydrates:
18.3
g
Protein:
7.4
g
Fat:
8.5
g
Fiber:
8.4
g