Keto Spiced Rum Balls: A Decadent No-Bake Delight
Discover the perfect way to indulge without breaking your keto commitments with these Keto Spiced Rum Balls. A sumptuous blend of rich dark chocolate, aromatic spices, and the bold flavor of rum come together to create a dessert that's as satisfying as it is keto-friendly. These no-bake treats are not only easy to make but are also a fantastic way to enjoy something sweet and luxurious while maintaining a low-carb lifestyle. Let's dive into the world of guilt-free indulgence and learn why these Keto Spiced Rum Balls are a must-try for anyone following a ketogenic diet.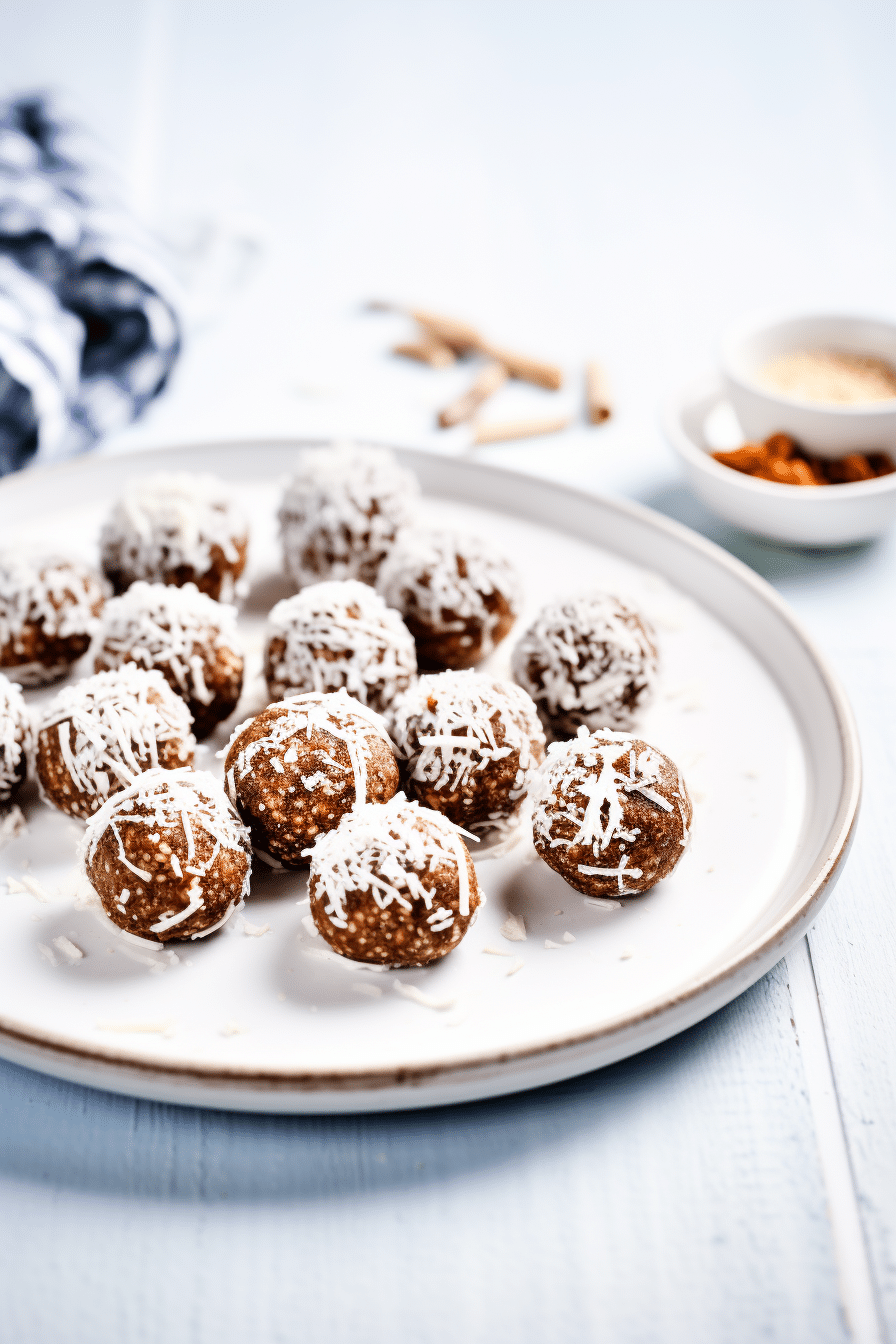 Origin and Benefits of Keto Spiced Rum Balls
My journey with Keto Spiced Rum Balls began as a quest to find a dessert that could satisfy cravings without the carb overload. This recipe is a twist on the classic rum ball, reimagined for those on a ketogenic diet. The key to its keto-friendly nature lies in the careful selection of ingredients that keep the carbohydrate content low while maximizing flavor and texture.
Almond flour replaces traditional wheat flour, providing a gluten-free and low-carb base. Unsweetened cocoa powder and spices like cinnamon, nutmeg, and ginger infuse these treats with a warmth that's both comforting and invigorating. The use of powdered erythritol as a sweetener ensures that the sugar content is negligible, making these rum balls an excellent choice for maintaining ketosis.
The addition of spiced rum not only imparts a rich, complex flavor but also celebrates the spirit of indulgence in a form that aligns with keto principles. The result is a dessert that's not only delicious but also packed with healthy fats from the almond flour and butter, making it an ideal keto-friendly option. These rum balls are more than just a treat; they're a testament to the creativity and versatility of keto cooking.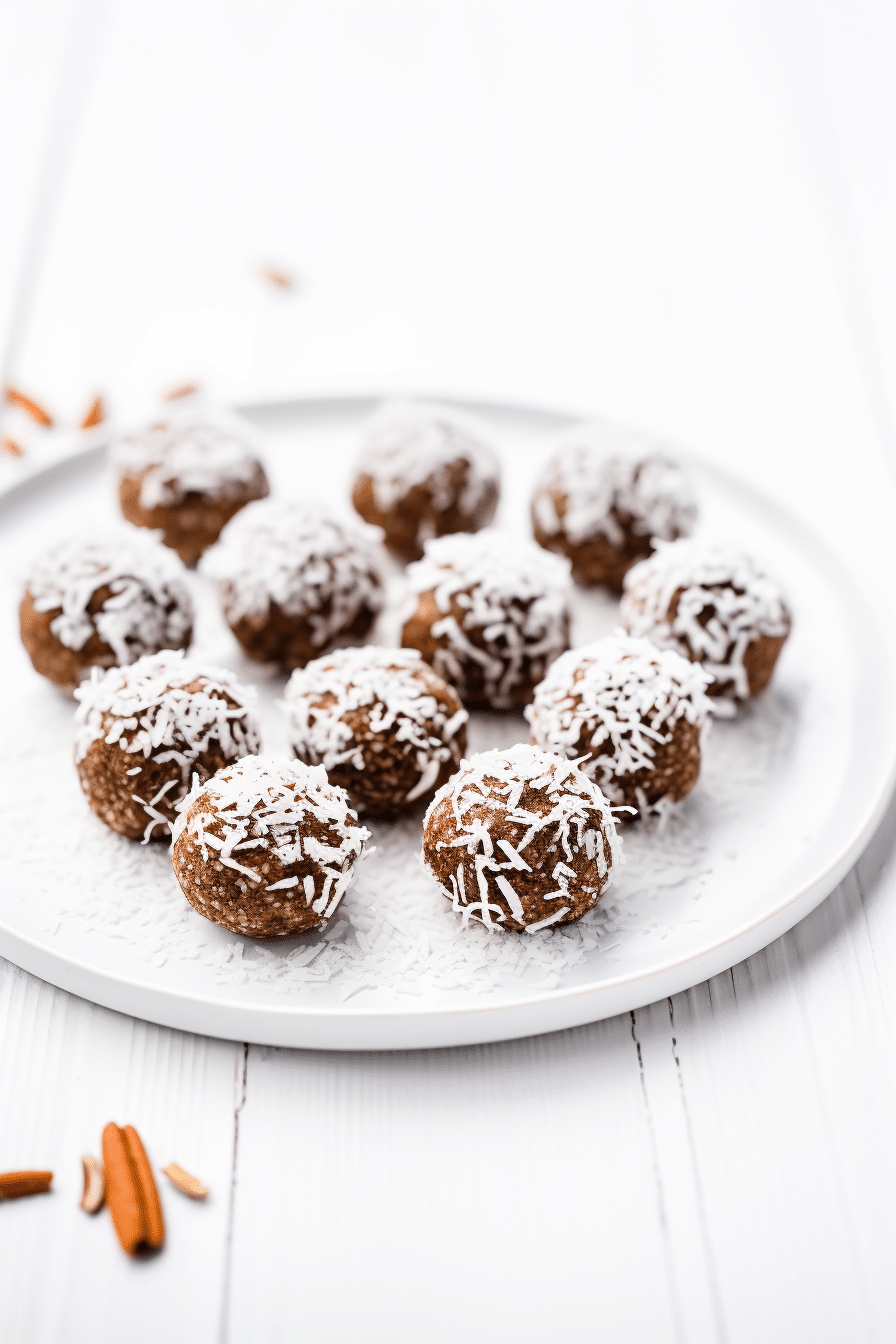 Perfecting Your Keto Spiced Rum Balls
Creating these Keto Spiced Rum Balls is an art that's simple yet requires attention to detail. Start by thoroughly combining your dry ingredients to ensure an even distribution of flavors. When adding the melted butter, spiced rum, and vanilla extract, mix until you achieve a sticky dough consistency. This is crucial for forming balls that hold their shape without crumbling.
When rolling the dough into balls, aim for uniformity in size to ensure even chilling and an elegant presentation. The shredded coconut coating not only adds texture but also a visual appeal that's sure to impress. Remember, the chilling process is vital; it solidifies the fats, intensifies the flavors, and gives the rum balls their signature firm yet yielding texture.
Be mindful of the quality of your ingredients, especially the spiced rum, as it's the star of the show. Opt for a rum that's rich in flavor but not overpowering, as it should complement rather than dominate the taste profile. Additionally, the type of cocoa powder used can greatly influence the depth of chocolate flavor, so choose a high-quality unsweetened variety.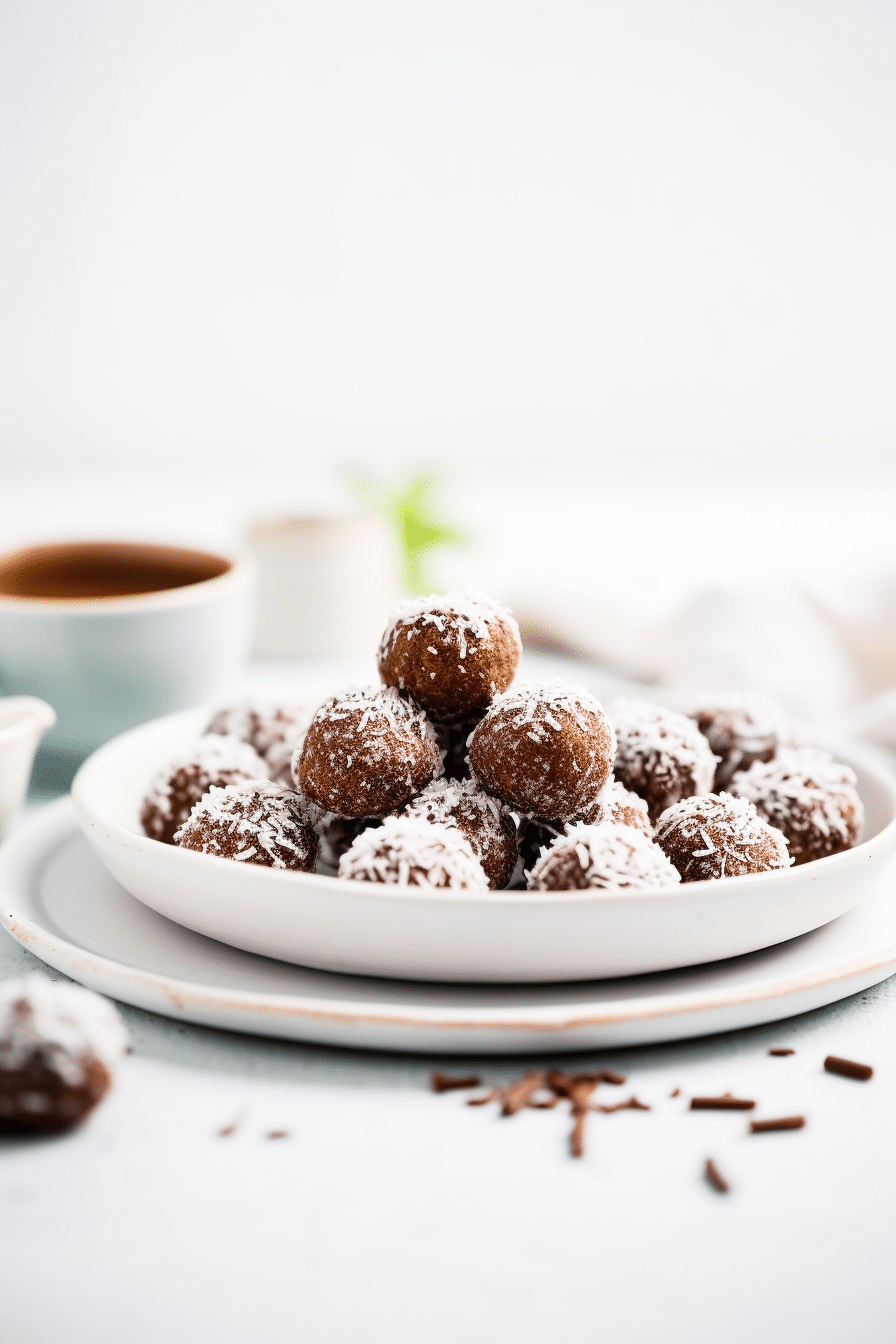 Variations to Spice Up Your Keto Rum Balls
Chocolate Chip Keto Rum Balls
For those who crave an extra chocolatey experience, fold in sugar-free chocolate chips into the dough before chilling. This variation adds a delightful crunch and a boost of chocolate that complements the spices beautifully.
Nutty Keto Rum Balls
Incorporating chopped nuts such as pecans or walnuts into the dough provides a satisfying texture and a dose of healthy omega-3 fatty acids. The nuts' earthiness pairs well with the rum and spices, creating a multi-dimensional flavor profile.
Citrus Zest Keto Rum Balls
Adding a hint of citrus zest, such as orange or lemon, can brighten up the rum balls with a refreshing twist. The citrus notes cut through the richness and add a layer of complexity that's unexpected and delightful.
Ingredient Substitutions for Keto Spiced Rum Balls
If you're looking to personalize your Keto Spiced Rum Balls or accommodate dietary restrictions, there are several substitutions you can make without compromising the keto integrity of the recipe.
Alcohol-Free: For an alcohol-free version, replace the spiced rum with an equal amount of rum extract diluted in water. This will maintain the flavor profile while making it suitable for all ages and preferences.
Sweetener Alternatives: If erythritol isn't your preferred sweetener, you can substitute it with monk fruit sweetener or stevia. Keep in mind that the sweetness level varies with different sweeteners, so adjust according to your taste.
Coconut Allergy: If you're allergic to coconut, you can roll the rum balls in finely ground nuts or keto-friendly sprinkles for an equally appealing and tasty exterior.
Frequently Asked Questions
Q: Can I make these rum balls without a food processor?
A: Absolutely! Since this recipe requires no baking, you can easily mix the ingredients by hand or with a simple spatula.
Q: How long will the Keto Spiced Rum Balls last?
A: Stored in an airtight container in the refrigerator, they can last up to a week. You can also freeze them for up to a month.
Q: Are these rum balls diabetic-friendly?
A: Yes, by using a low-glycemic sweetener like erythritol, these treats are suitable for those managing their blood sugar levels.
Q: Can I use a different type of alcohol?
A: While spiced rum is recommended for its unique flavor, you can experiment with other spirits like bourbon or brandy. Just ensure they're keto-friendly.
Q: How do I know when the rum balls are ready to eat?
A: They should be firm to the touch after chilling for at least 2 hours. This chilling time allows the flavors to meld and the texture to set properly.

## Keto Spiced Rum Balls

These Keto Spiced Rum Balls are a decadent no-bake treat that's perfect for satisfying your sweet tooth while staying true to your low-carb lifestyle. With a rich combination of dark chocolate, warming spices, and a kick of rum, these rum balls are the ultimate indulgence without the guilt.

**Servings:** 12

**Prep Time:** 15 minutes

**Cook Time:** 0 minutes (Chill time: 2 hours)

**Cuisine:** Dessert

**Category:** Snack/Dessert

**Ingredients:**
– 1 cup almond flour (112g / 4oz)
– 1/4 cup unsweetened cocoa powder (22g / 0.8oz)
– 1/2 cup powdered erythritol (96g / 3.4oz)
– 1 tsp ground cinnamon
– 1/4 tsp ground nutmeg
– 1/4 tsp ground ginger
– 1/2 cup unsalted butter, melted (113g / 4oz)
– 1/4 cup spiced rum (60ml / 2oz)
– 1 tsp vanilla extract
– 1/2 cup unsweetened shredded coconut (40g / 1.4oz), for rolling

**Method:**
1. In a medium-sized mixing bowl, combine almond flour, unsweetened cocoa powder, powdered erythritol, cinnamon, nutmeg, and ginger. Stir until all the dry ingredients are well incorporated.
2. Pour in the melted butter, spiced rum, and vanilla extract. Mix thoroughly until the mixture comes together to form a sticky dough.
3. Using a tablespoon or a small cookie scoop, measure out even portions of the dough and roll them into balls between the palms of your hands.
4. Spread the unsweetened shredded coconut onto a plate or shallow dish. Roll each rum ball in the coconut until fully coated.
5. Place the coated rum balls onto a parchment-lined baking sheet or plate.
6. Refrigerate the rum balls for at least 2 hours to firm up before serving. This will also allow the flavors to meld beautifully.

**Calories:** 150 per serving

**Carbohydrates:** 5g per serving

**Net Carbs:** 2g per serving (subtracting fiber)

**Fiber:** 3g per serving

**Fat:** 14g per serving

**Protein:** 3g per serving

**Equipment Used:**
– Medium-sized mixing bowl
– Measuring cups and spoons
– Tablespoon or small cookie scoop
– Plate or shallow dish for rolling
– Parchment paper
– Baking sheet or plate

**Other Notes:**
– For a non-alcoholic version, substitute the rum with rum extract mixed with water.
– Store the rum balls in an airtight container in the refrigerator for up to a week.
– If you're sensitive to erythritol, you can use monk fruit sweetener or stevia as an alternative; adjust the quantity according to your taste preference.
– These rum balls can also be frozen for up to a month, making them a perfect make-ahead treat.