Ultimate Keto Pizza Dough: A Low-Carb Delight
Imagine biting into a slice of pizza that perfectly balances a crispy crust with a chewy, flavorful base, all while adhering to your keto diet. That's exactly what you'll get with our Ultimate Keto Pizza Dough recipe. Crafted for those on a ketogenic lifestyle, this recipe ensures you don't have to sacrifice your love for pizza.
The combination of almond and coconut flours provides a low-carb alternative that mimics the taste and texture of traditional pizza dough. This isn't just a good keto recipe; it's a game-changer for pizza enthusiasts following a low-carb diet.
With each bite, you'll relish the rich flavors and satisfying consistency, all while keeping your carb intake in check. Get ready to indulge in a guilt-free pizza experience that will have you coming back for more!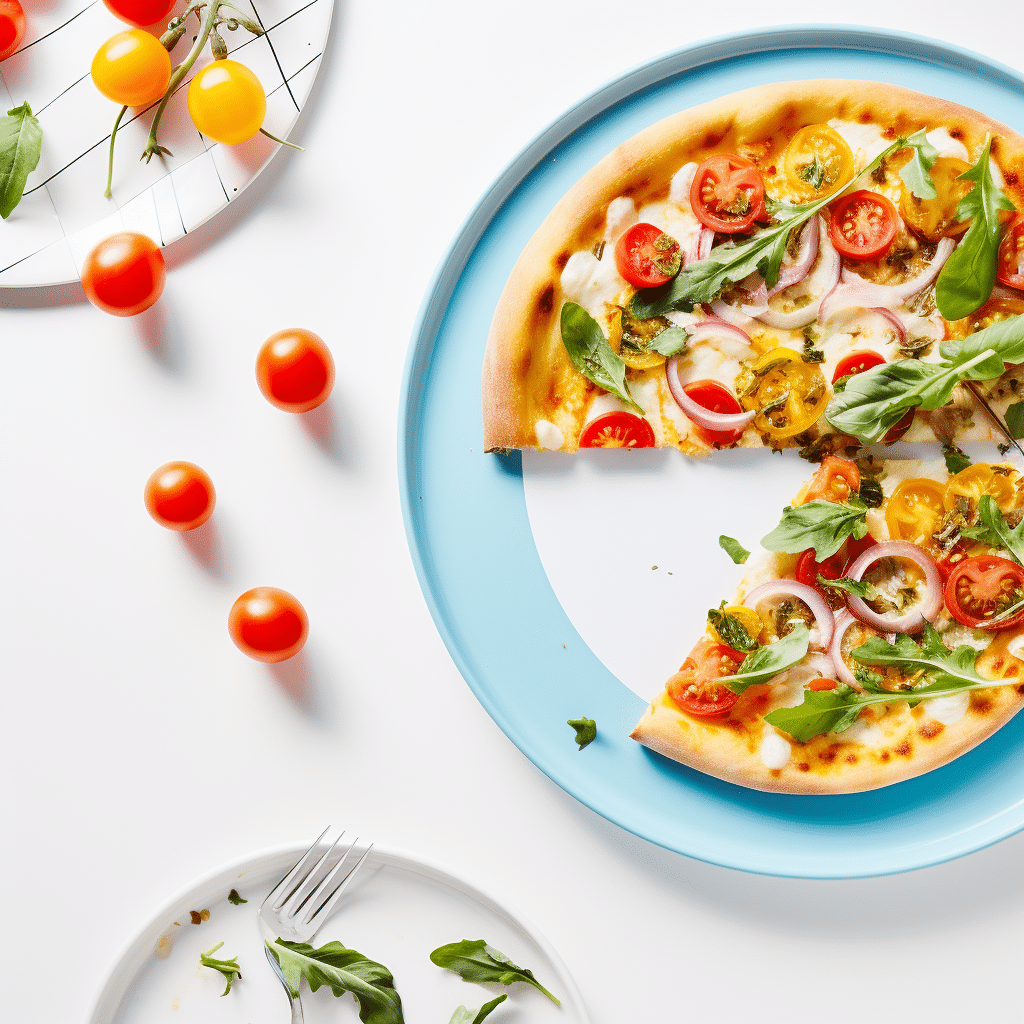 A Personal Touch to Keto Baking
The journey to this Ultimate Keto Pizza Dough began in my own kitchen, as a quest to create a low-carb pizza that didn't feel like a compromise. As a lover of Italian cuisine and a dedicated follower of the keto diet, I was determined to craft a recipe that would stand up to any traditional pizza.
This recipe is the culmination of countless trials and a testament to the idea that a ketogenic lifestyle can include delicious, comforting foods.
The key to this recipe's success is its balance of ingredients that mimic the properties of gluten, providing structure and elasticity without the carbs. Almond flour and coconut flour form the base, offering a blend of nutty flavors and fiber, while mozzarella and cream cheese add the stretch and tenderness you expect from a great pizza dough.
The inclusion of xanthan gum and apple cider vinegar work together to create that desirable chewiness, ensuring your pizza crust is never crumbly or dry.
This Ultimate Keto Pizza Dough isn't just good because it's low-carb; it's a genuinely delicious base for any type of pizza topping. It's versatile enough to handle a classic Margherita or a fully-loaded meat lover's feast
The dough is also a canvas for your culinary creativity, allowing you to experiment with flavors and textures. It's a recipe that brings joy and indulgence back to those on a keto diet, proving that healthy eating can be both satisfying and delightful.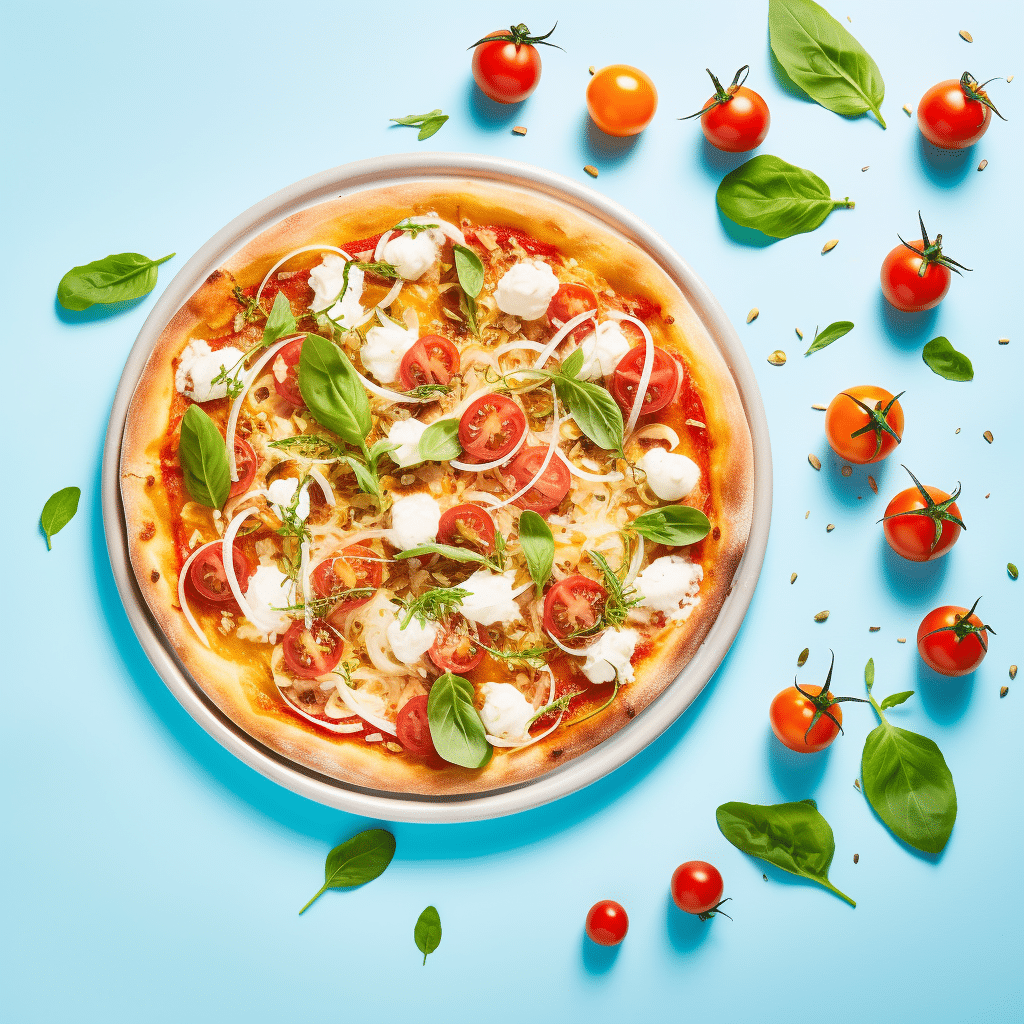 Mastering the Keto Pizza Dough
Creating the perfect keto pizza dough is an art, but with these detailed instructions, you'll be crafting a masterpiece in no time. The process begins by preheating your oven to 425°F (220°C), ensuring it's hot enough to give the dough a crisp exterior. Line your baking sheet or pizza stone with parchment paper to prevent sticking and to allow for easy transfer.
The combination of mozzarella and cream cheese is the secret to the dough's texture. Melting them together in a microwave-safe bowl creates a smooth, pliable base for the other ingredients. It's essential to stir the cheeses halfway through melting to ensure an even consistency. Once melted, the addition of an egg and apple cider vinegar will help the dough rise slightly, giving it that desirable pizza crust puff.
Mixing the dry ingredients separately ensures that the almond flour, coconut flour, and other elements are evenly distributed. When you combine the wet and dry mixtures, use your hands to knead the dough. This step is crucial, as it helps to activate the xanthan gum, which replaces gluten and gives the dough its elasticity. If the dough gets sticky, a little water on your hands will make the process smoother.
Rolling out the dough between two sheets of parchment paper is a pro tip to achieve uniform thickness without any mess. Peel off the top layer of paper and transfer the dough to your baking sheet or stone. Watch carefully as your dough bakes to a golden brown, as oven temperatures can vary.
After pre-baking the crust, it's time to get creative with your toppings. Just remember to keep them keto-friendly. Once topped, a final bake will meld all the flavors together, resulting in a pizza that's sure to impress.
Letting the pizza cool slightly before slicing will give you clean cuts and prevent any toppings from sliding off. Now, you're ready to serve up a slice of keto heaven!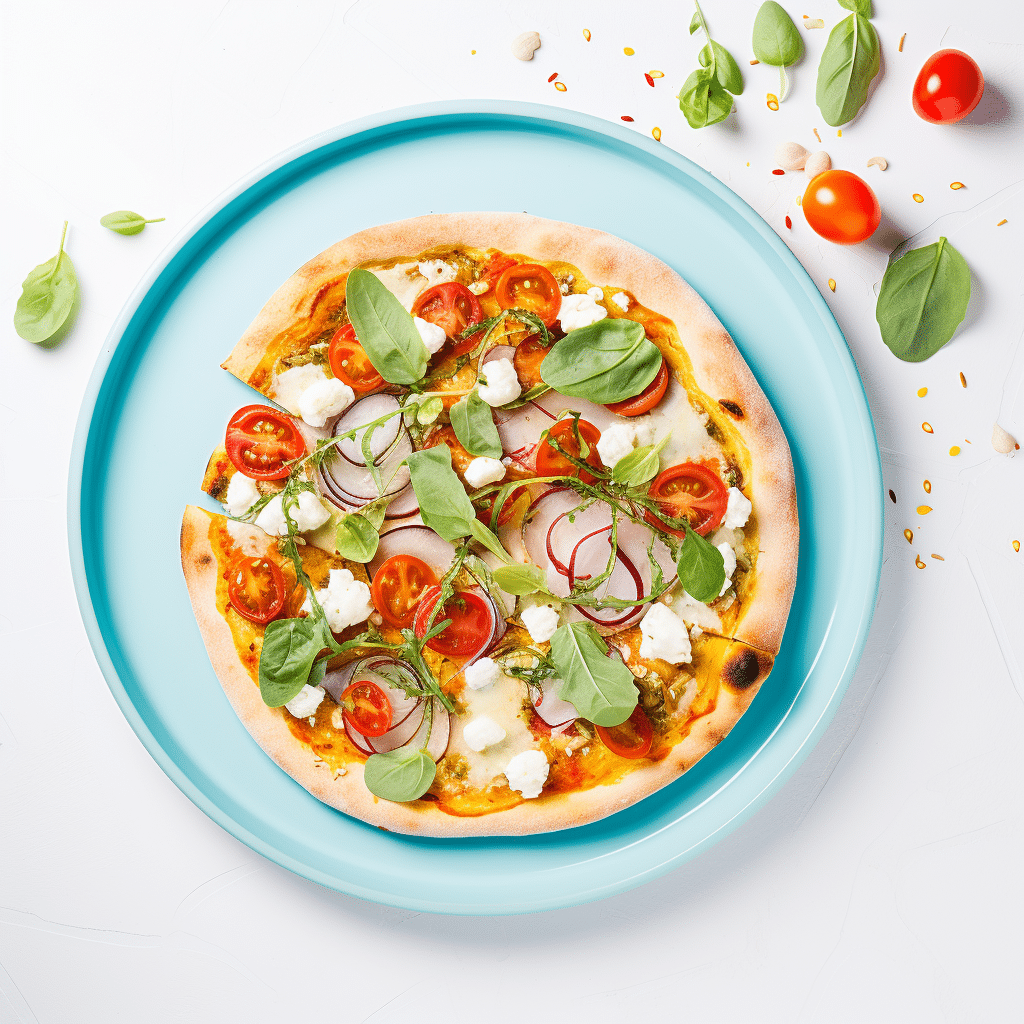 Variations to Spice Up Your Keto Pizza
Herb-Infused Crust
For those who adore an herby touch, infuse your dough with a blend of Italian seasonings such as oregano, basil, and thyme. These herbs will bake into the crust, creating a fragrant and flavorful base that complements any topping.
Garlic Butter Bliss
Garlic lovers can rejoice by brushing a keto-friendly garlic butter mixture onto the crust before and after baking. This adds a rich, savory flavor that turns a simple pizza into a gourmet experience.
Cheesy Stuffed Crust
Take your keto pizza to the next level by adding a ring of mozzarella sticks around the edge before rolling out your dough. As it bakes, you'll end up with a decadent, cheesy stuffed crust that's utterly irresistible.
Substitutions for Every Keto Kitchen
If almond flour isn't your thing or you're dealing with allergies, sunflower seed flour is a fantastic substitute that maintains a similar texture and carb content. For those who can't consume dairy, try replacing the mozzarella and cream cheese with dairy-free alternatives, such as those made from almond or coconut milk. Keep in mind that the texture may vary slightly.
For individuals avoiding eggs, a "flax egg" (a mixture of ground flaxseed and water) can serve as a binding agent, though it may slightly alter the flavor profile. And if you're out of apple cider vinegar, a squeeze of lemon juice can provide the necessary acidity to help the dough rise.
Frequently Asked Questions
Can I freeze the keto pizza dough?
Yes, you can freeze the dough after the initial bake. Wrap it tightly in plastic wrap and freeze for up to 3 months. Thaw in the refrigerator before adding toppings and baking.
Is this pizza dough vegan-friendly?
As written, the recipe contains cheese and egg, but you can use vegan cheese and a flax egg to adapt it for a vegan diet.
Can I use a different type of flour?
While almond and coconut flours are optimal for keto, you can experiment with other nut flours, keeping in mind the potential changes in flavor and texture.
How do I ensure my pizza crust is crispy?
Pre-baking the crust until golden brown ensures crispiness. Additionally, using a pizza stone can help achieve a crisper bottom.
Can I make this dough without a microwave?
Yes, you can melt the cheeses using a double boiler on the stove, stirring frequently until smooth and fully combined.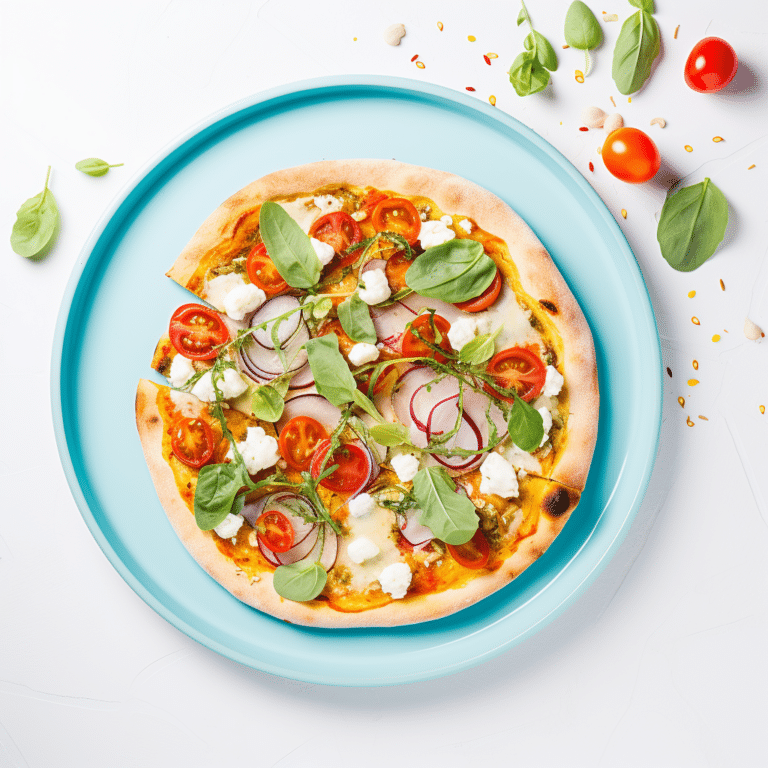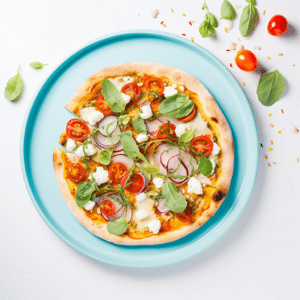 Easy and Tasty Keto Pizza Dough Recipe: Your Healthy Alternative to Traditional Pizza
Dive into a delicious low-carb experience with this Ultimate Keto Pizza Dough. Perfectly chewy, rich in flavor, and versatile for all your favorite toppings, this dough will quickly become a staple in your keto kitchen.
Ingredients
2

cups

almond flour

224g / 7.9 oz

⅓

cup

coconut flour

40g / 1.4 oz

1 ½

cups

shredded mozzarella cheese

168g / 5.9 oz

2

tbsp

cream cheese

30g / 1 oz

1

large egg

1

tsp

baking powder

½

tsp

xanthan gum

½

tsp

salt

1

tsp

apple cider vinegar
Instructions
Preheat your oven to 425°F (220°C). Line a baking sheet or pizza stone with parchment paper.

In a microwave-safe bowl, combine the shredded mozzarella and cream cheese. Microwave on high for 60 seconds, stir, and microwave for another 30 seconds.

To the melted cheese, add the egg and apple cider vinegar, mixing thoroughly until well combined.

In a separate bowl, whisk together the almond flour, coconut flour, baking powder, xanthan gum, and salt.

Add the dry ingredients to the cheese mixture, using your hands to knead it into a dough. If the dough becomes too sticky, lightly wet your hands and continue kneading.

Place the dough between two sheets of parchment paper and roll out to your desired pizza thickness.

Remove the top parchment paper and transfer the dough, still on the bottom parchment, to the prepared baking sheet or pizza stone.

Bake in the preheated oven for 12-15 minutes, or until the edges are golden brown and the center is cooked through.

Remove from the oven and add your favorite keto-friendly toppings.

Return to the oven and bake for an additional 5-7 minutes, or until the toppings are heated through and cheese is melted.

Let the pizza cool for a couple of minutes before slicing and serving. Enjoy!




Nutrition
Calories:
150
kcal
Carbohydrates:
5
g
Protein:
8
g
Fat:
12
g