This delicious keto breakfast shake is a great, indulgent way to start the day on a keto diet. Quality almond butter is a great source of nutrients and healthy, monounsaturated fats and something I'm trying to find more ways to incorporate into my diet (not least because it tastes so good!)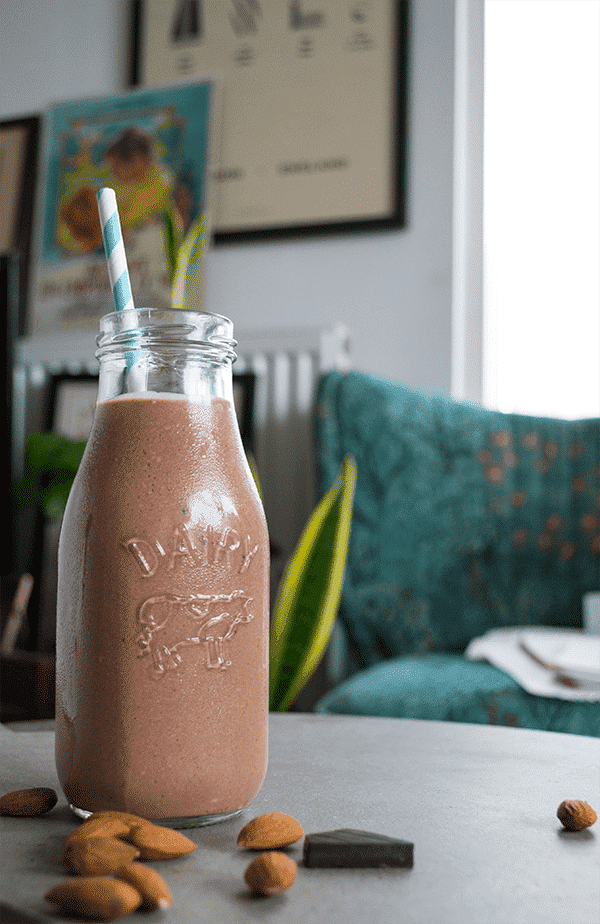 I've not always been the biggest fan of peanut butter so almonds have been a great substitute in lots of situations. I've started having this smoothie regularly to break my fast (I've been fasting 20 hours or so a day leaving 4 hours to eat) For me this is a great treat after a day at work, it'd make a great breakfast smoothie, or with some cream added for richness could be more like a milkshake.
Make sure to use 100% cacao powder rather than some sort of hot chocolate mix with added sugars, creamers etc. Cacao, which is raw chocolate, has a number of health improving benefits (when not consumed with a bunch of sugar!) It's a great source of magnesium, flavanols and other nutrients, with 20 times more antioxidants than blueberries.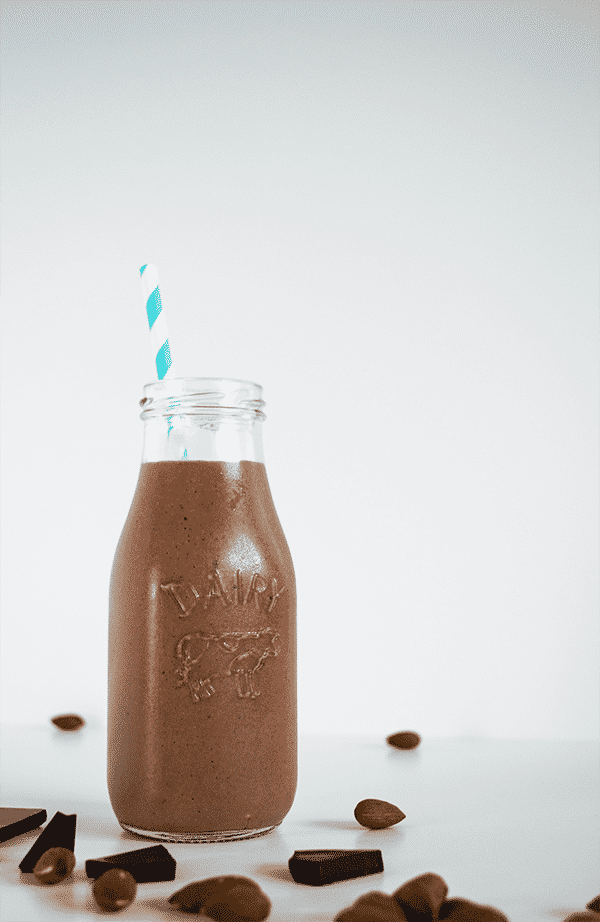 One trick to thicken this smoothie slighty for a creamier texture is to add a thickener called xanthum gum. This is often used in drinks to improve texture but you need to be very careful with the quantity used, too much and you'll end up with a gel-like texture instead (I've done this a few times…) This is very much an optional extra so don't feel compelled to run out and get some. If you do, remember less is more, for this serving size I use about 1/16th of a teaspoon (a small pinch) to add a slightly creamier texture.
Another additional extra for a creamier texture would be some avocado for a further hit of monounsaturated fats in the process!
If you liked this smoothie or are looking for something fruitier, why not try this Blueberry Cheesecake Smoothie, or this Green Keto Breakfast Smoothie! Or for a more solid breakfast, these delicious almond flour keto pancakes are a fluffy, delicious way to start the day.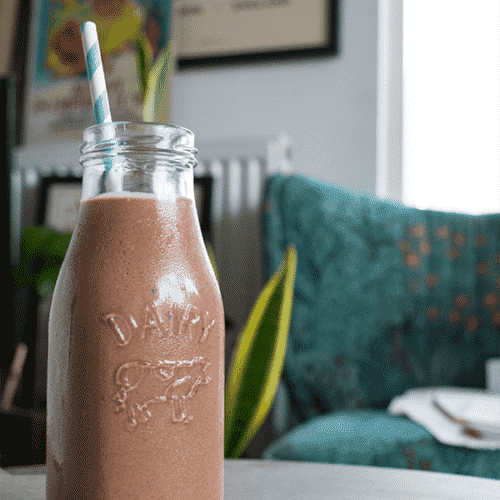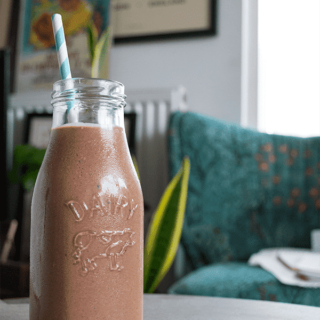 Chocolate Almond Butter Keto Breakfast Shake
Ingredients
200

ml

unsweetened almond milk

3

tbsp

almond butter

1

tbsp

raw cacao powder

1

tbsp

coconut oil

1

tsp

granulated stevia

or equivalent sweetener to taste

ice
Instructions
Blend all ingredients for 1-2 minutes until smooth, serve immediately
Nutrition
Serving:
1
grams
Calories:
440
kcal
Do you eat keto? Leave a comment below if you've tried this recipe!
*This post contains affiliate link(s). An affiliate link means I may earn advertising / referral fees if you make a purchase through my link, without any extra cost to you. It helps keep this blog up and running 🙂 Thanks for your support!