Keto Key Lime Pie Bars: A Zesty Low-Carb Indulgence
Are you on the hunt for a decadent dessert that fits within your keto lifestyle? Look no further than these Keto Key Lime Pie Bars. With a crumbly almond flour crust and a creamy, tart key lime filling, these bars are not only delicious but also low in carbs.
Perfect for satisfying your sweet tooth while keeping your carb count in check. Let's dive into this tropical treat that's sure to become a new favorite!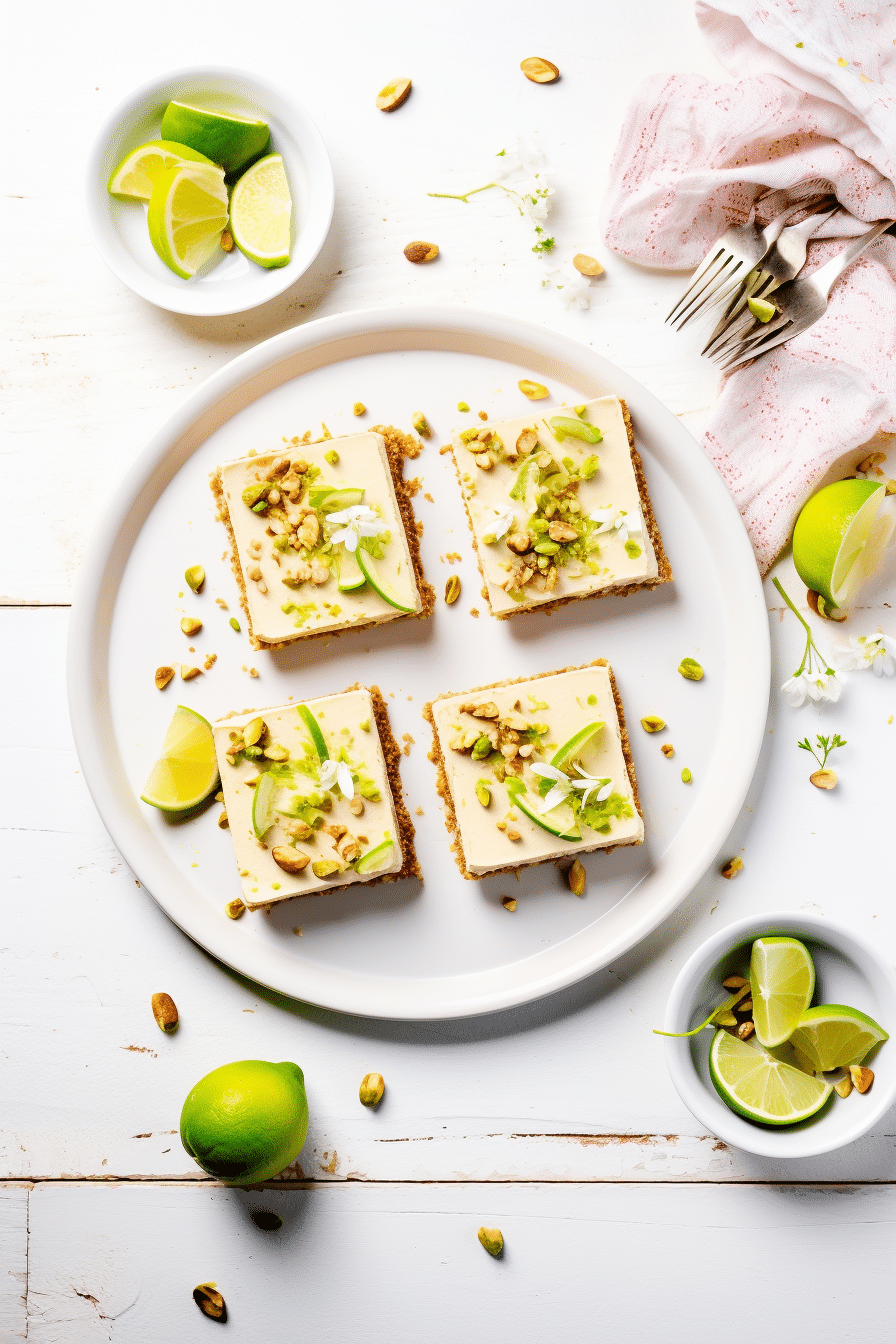 Discovering the Perfect Keto-Friendly Treat
As a lover of the classic key lime pie, I set out to create a version that would align with a ketogenic diet without compromising on taste. This recipe for Keto Key Lime Pie Bars is the fruit of that labor. It's a dessert that provides the perfect balance of tartness from the key limes and sweetness from the erythritol, all wrapped up in a satisfying, buttery almond flour crust.
Why is this recipe ideal for keto? Almond flour is a fantastic low-carb substitute for traditional wheat flour, offering a high-fat and gluten-free base for our crust.
The use of erythritol, a sugar alcohol, ensures that we keep the sweetness without the added sugars that could disrupt ketosis. The addition of full-fat cream cheese and sour cream contributes to the high-fat content required for a keto diet, making these bars both indulgent and compliant with your nutritional goals.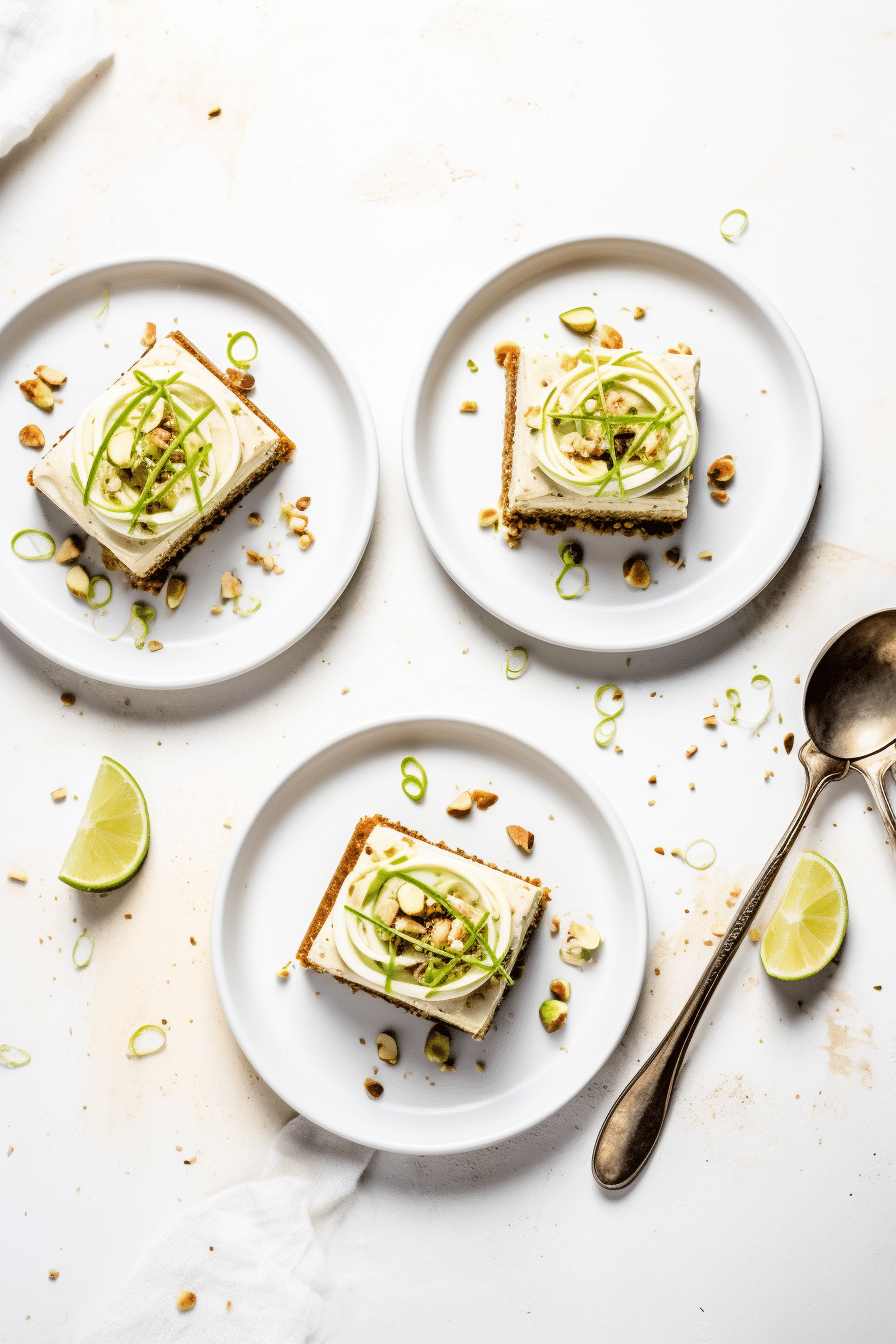 Step-by-Step Creation of Keto Key Lime Pie Bars
Let's embark on the culinary journey to create these delightful Keto Key Lime Pie Bars. By following these detailed instructions, you'll ensure a perfect outcome every time.
Firstly, the key to a flaky and firm crust is to mix the almond flour and erythritol thoroughly before adding the melted butter. This ensures an even distribution of sweetness and a cohesive dough. When pressing the crust into the baking dish, aim for a uniform thickness to avoid uneven baking.
As for the filling, smoothness is king. Beat the cream cheese until it's devoid of lumps, as this will prevent a grainy texture in your final product. When adding the eggs, do so one at a time to allow for full integration into the mixture, creating a silky-smooth filling.
Be mindful of the baking time for the filling. It should be set but still have a slight jiggle in the center. This indicates that it's cooked through but still retains that creamy consistency we're after.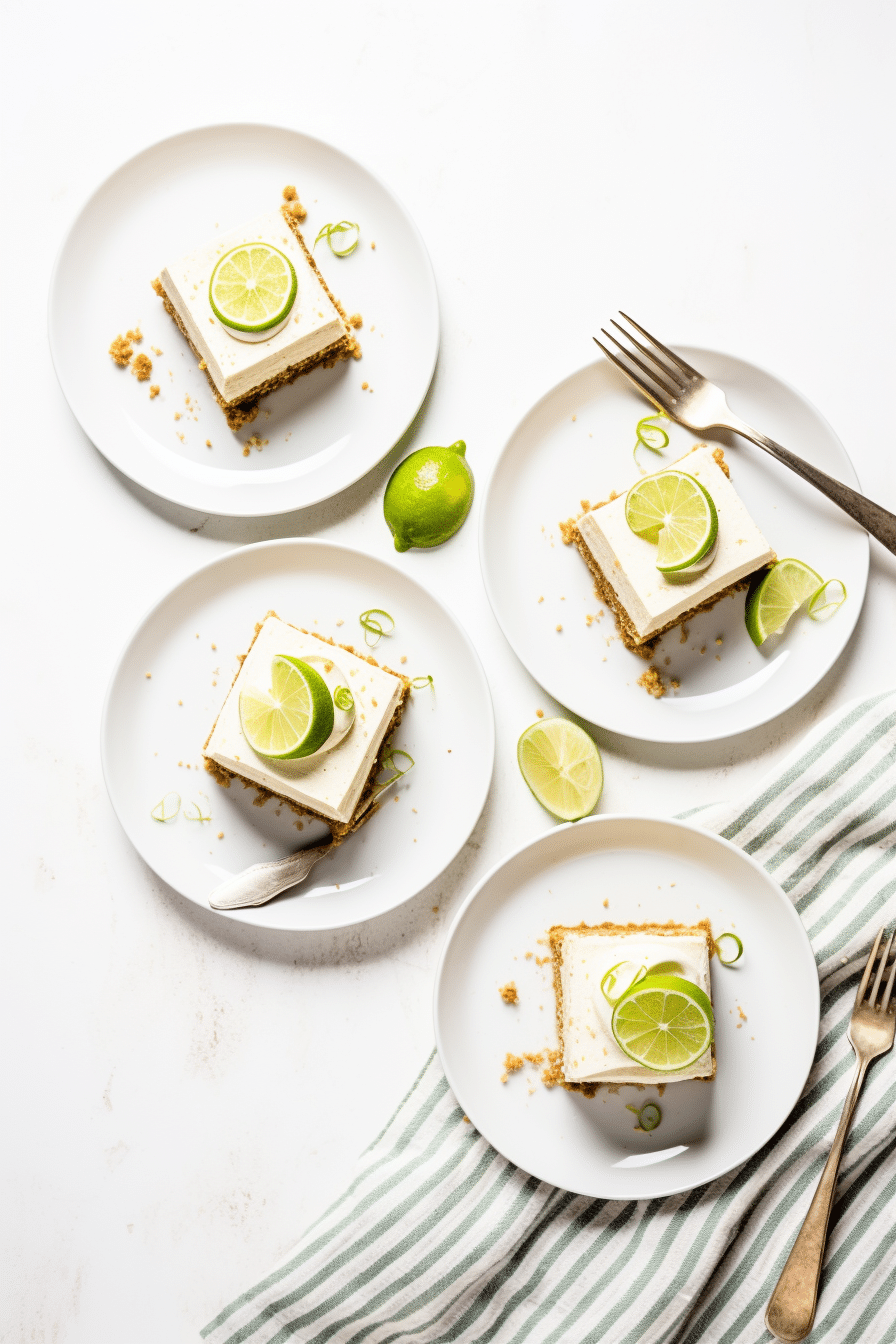 Variations to Suit Every Palate
Coconut Key Lime Pie Bars
For a tropical twist, incorporate unsweetened shredded coconut into the crust mixture. This will add a delightful texture and flavor that pairs beautifully with the key lime.
Chocolate Almond Crust
Introduce a layer of richness by adding unsweetened cocoa powder to the almond flour crust. The bitterness of the chocolate will complement the tartness of the lime filling.
Berry Topped Lime Bars
After the bars have cooled, top them with a mixture of fresh, keto-friendly berries like raspberries or blackberries for a burst of freshness and a pop of color.
Substitutions for Dietary Needs
It's important to have options for those with different dietary restrictions or preferences. Here are some substitutions that keep these bars keto-friendly:
For a dairy-free version, use coconut oil in place of butter for the crust and a dairy-free cream cheese alternative for the filling. Replace sour cream with coconut cream to maintain that creamy texture.
If you're avoiding nuts, try using sunflower seed flour or coconut flour for the crust, though be mindful that coconut flour is more absorbent and you'll need to adjust the quantity accordingly.
For those who don't have key limes available, regular lime juice and zest can be used, though you may want to adjust the amount as key limes are typically more aromatic and tangy than regular limes.
Frequently Asked Questions
| | |
| --- | --- |
| Can I freeze Keto Key Lime Pie Bars? | Yes, these bars freeze well. Wrap them individually and store in an airtight container. Thaw in the refrigerator before serving. |
| Is there a substitute for erythritol? | You can use other keto-friendly sweeteners like stevia or monk fruit, but you may need to adjust the quantity as their sweetness can vary. |
| Can I make these bars nut-free? | Yes, you can use seeds like sunflower or pumpkin as a base for the crust, ground into a meal similar to almond flour. |
| How do I know when the filling is set? | The filling should not be liquid, but it should still jiggle slightly in the center when you gently shake the pan. |
| Can I use bottled key lime juice? | Fresh is best for flavor, but bottled key lime juice can be used in a pinch. Ensure it's pure juice without added sugars. |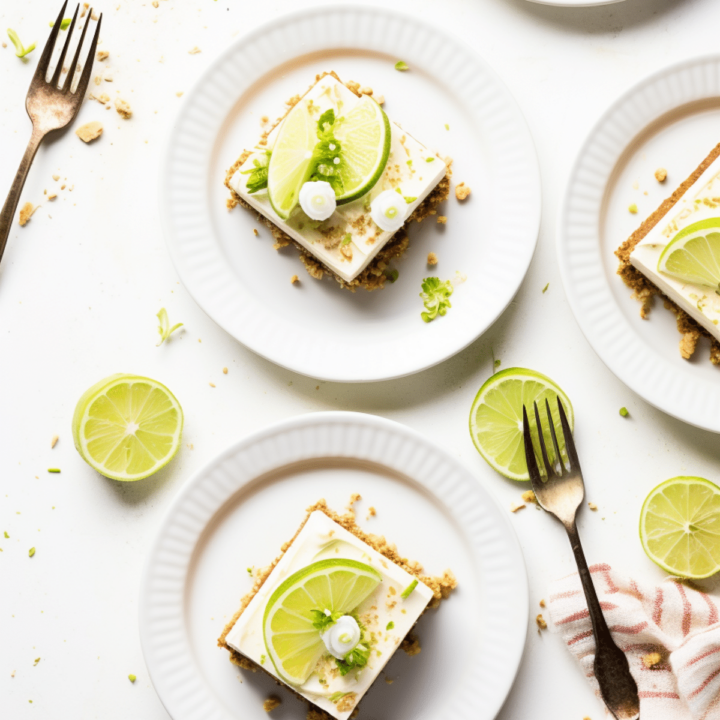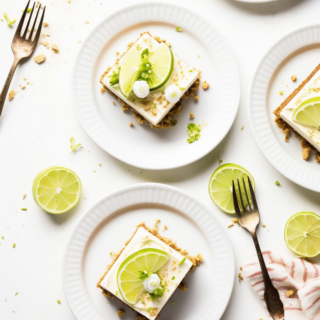 Keto Key Lime Pie Bars
These Keto Key Lime Pie Bars offer a zesty and creamy delight with a crumbly almond crust, perfect for satisfying your sweet tooth without the carb guilt.
Ingredients
For the Almond Flour Crust:

- 2 cups almond flour

224g

- 1/3 cup unsalted butter

melted (76g)

- 3 tablespoons erythritol

36g

For the Key Lime Filling:

- 1 1/2 cups almond flour

168g

- 1/2 cup key lime juice

freshly squeezed (120ml)

- 1 tablespoon key lime zest

6g

- 1/2 cup erythritol

96g

- 2 large eggs

- 8 ounces cream cheese

softened (227g)

- 1/2 cup sour cream

115g

- 1 teaspoon vanilla extract

5ml
Instructions
Preheat your oven to 350°F (175°C) and line an 8x8 inch baking dish with parchment paper.

Begin with the crust by combining almond flour and erythritol in a mixing bowl. Pour in melted butter and mix until a dough forms.

Press the crust mixture evenly into the bottom of the prepared baking dish. Bake for 10-12 minutes, or until lightly golden. Remove from the oven and let cool while you make the filling.

In a separate bowl, beat the cream cheese until smooth. Add erythritol, sour cream, vanilla extract, and beat until well combined.

Beat in the eggs one at a time, ensuring each is fully incorporated before adding the next.

Stir in the key lime juice and zest until the filling is smooth.

Pour the key lime filling over the cooled crust and smooth the top with a spatula.

Bake for 30-35 minutes, or until the filling is set but still slightly jiggly in the center.

Allow the bars to cool to room temperature, then refrigerate for at least 3 hours, or until fully set.

Cut into bars and serve chilled. Optionally, garnish with whipped cream and additional lime zest.
Notes
- Make sure all your ingredients are at room temperature to ensure even mixing.
- These Keto Key Lime Pie Bars can be stored in an airtight container in the refrigerator for up to 5 days.
- For a zingier taste, increase the amount of key lime zest.
- Always taste your filling before baking to adjust sweetness or tartness to your liking.
Nutrition
Calories:
280
kcal
Carbohydrates:
10
g
Protein:
7
g
Fat:
26
g
Fiber:
2
g