Delicious crustless broccoli keto quiche makes a quick meatless breakfast and is also perfect for lunch. It's tasty, filling, gluten-free and healthy.
The crustless quiche is a great alternative to a classic, more carb heavy one one. It gives you the same flavor and nutrition, but with a much lower carb content as it doesn't have the crust.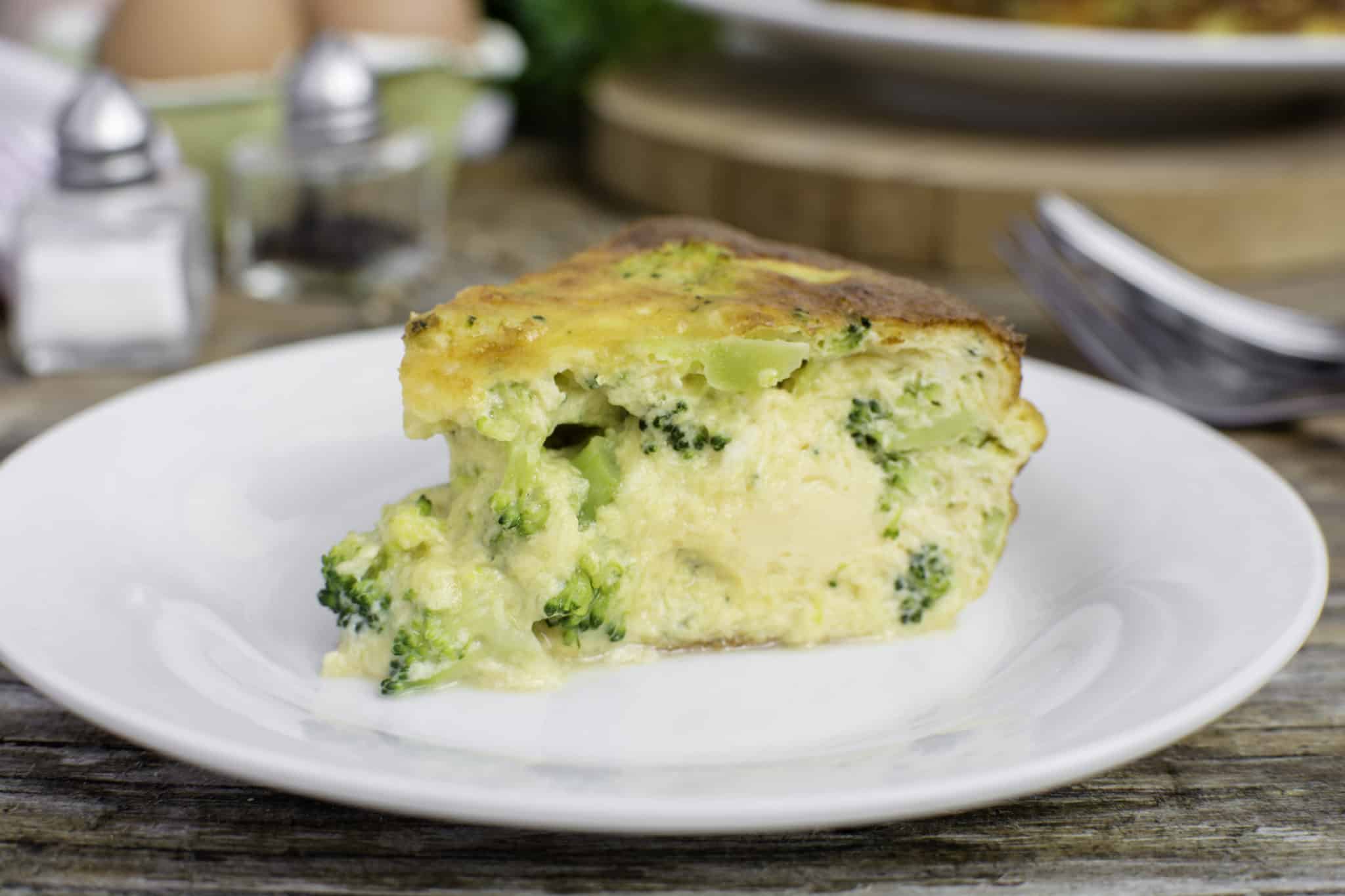 This delicious keto quiche is a meatless option for breakfast and is very healthy. Its key ingredient is broccoli, known to be a good source of vitamins C and K. In addition, broccoli is a source of folate acid and a great, plant based source of fiber.
The ingredients are probably in your pantry and you can use the frozen broccoli. Just thaw it before use. Using fresh isn't mandatory, nor are perfect florets. In fact it's great use for any broccoli that's been sat in the refrigerator a while and is looking a little past it's prime.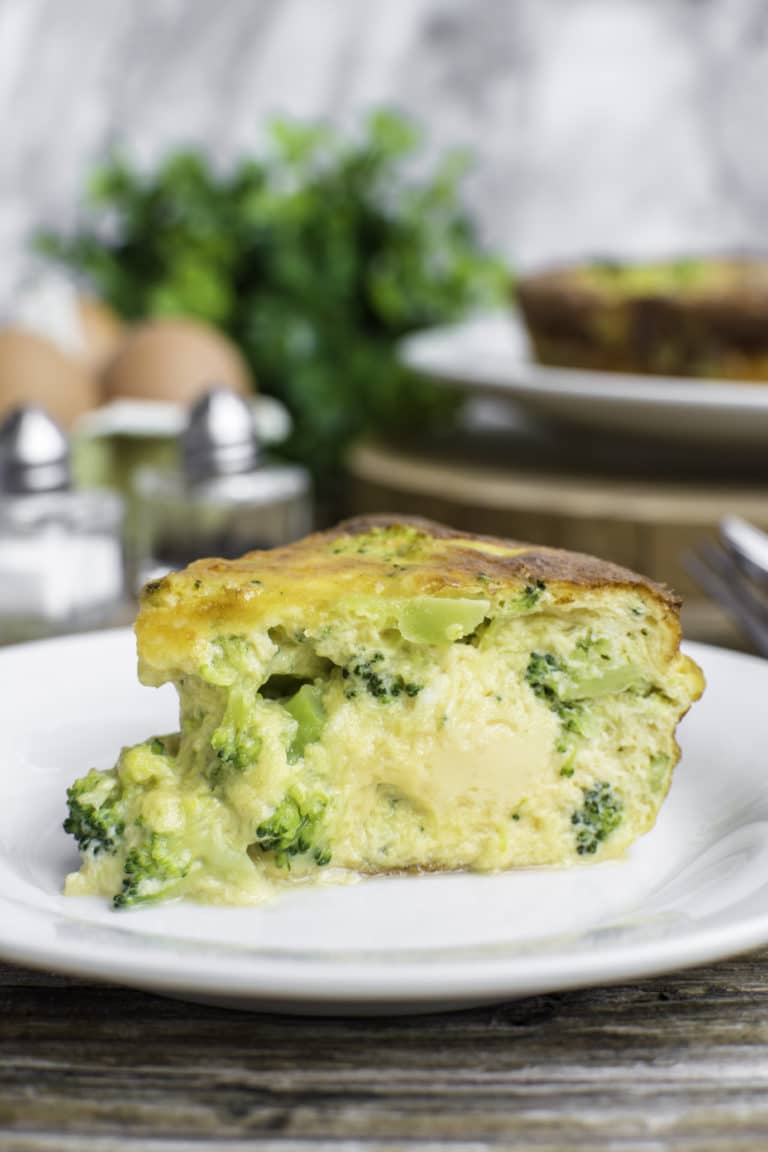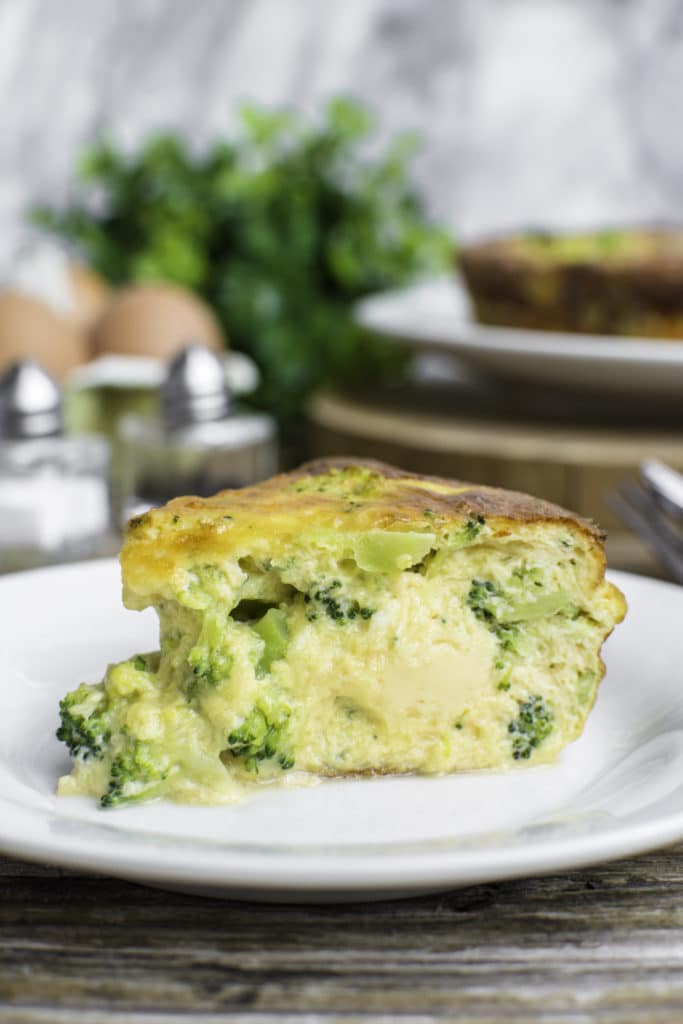 The ingredient list for this recipe is short. Eggs, sour cream, and broccoli. Of course you can add any extra seasonings as you like, treat this as a base recipe to then add to.
Bacon goes especially well as an extra flavor with this keto quiche. What cheese you use is up to you, you could add in a little blue cheese for a different flavor, that goes great with broccoli (try topping with some chopped walnuts for some crunch).
Any leftover cooked chicken would be ideal to throw in the mix. Fresh herbs like parsley or thyme would work, as well as other green vegetables like spinach, asparagus, green beans – the options are endless.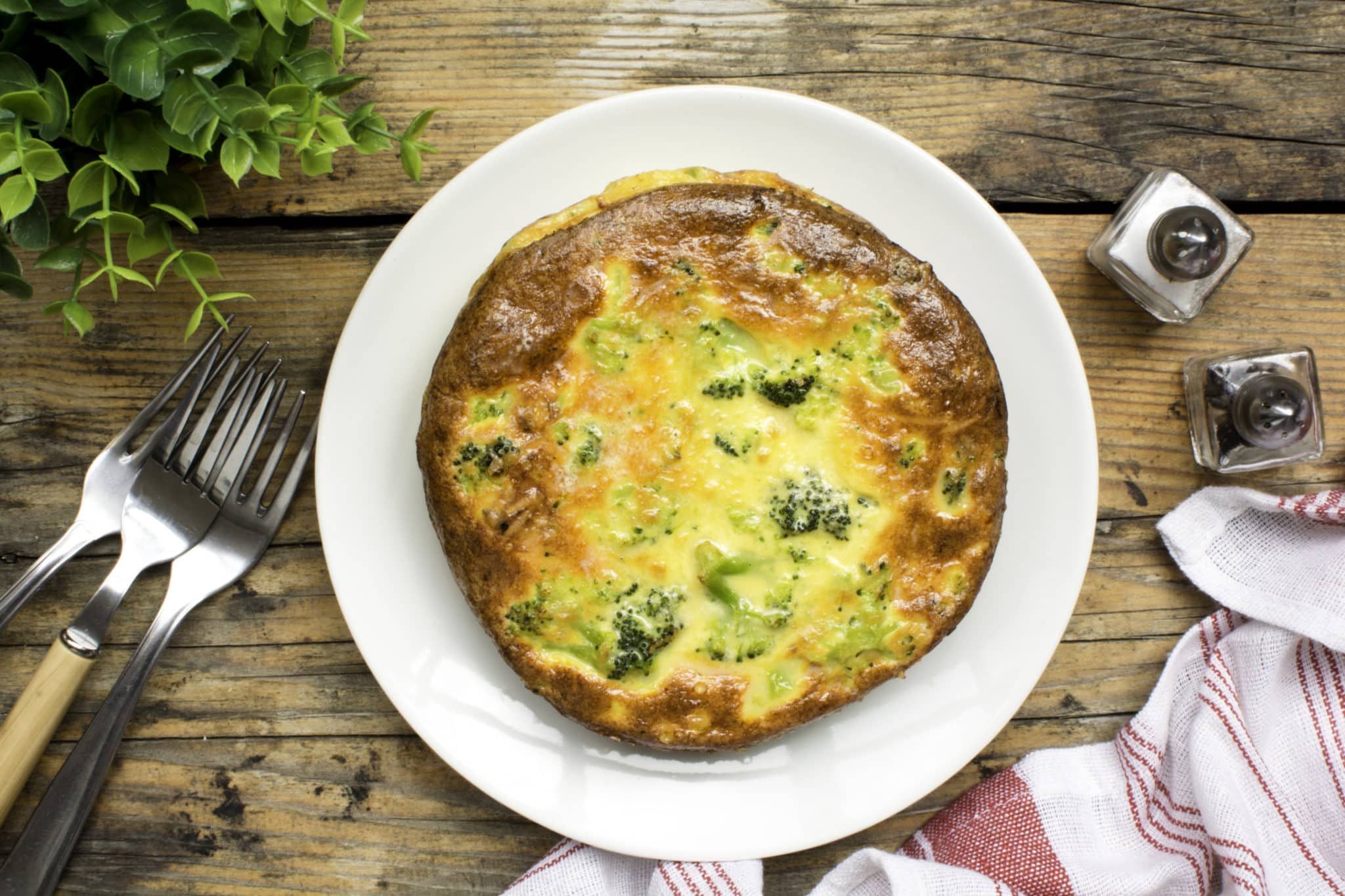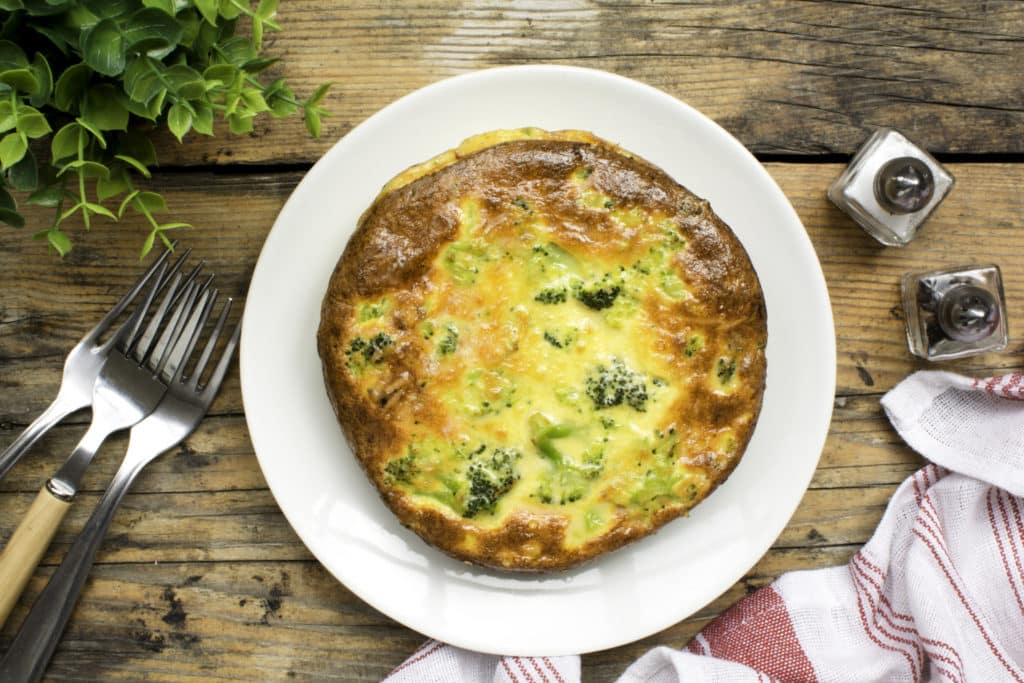 Serve this either as a light lunch, or for dinner with some salad. You can eat this keto quiche hot or cold, making it an ideal dish to prepare at the start of the week, to have ready for those moments when you don't have the time or energy to cook (aka: the moments you're most likely to fall off the keto wagon!)
Give this a try, and let us know your thoughts in the comments, what extra flavorings do you like to add?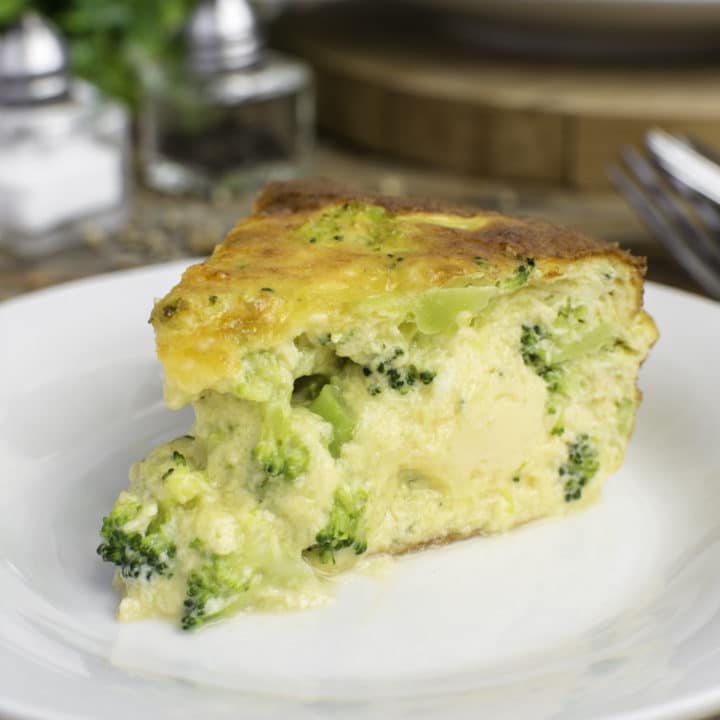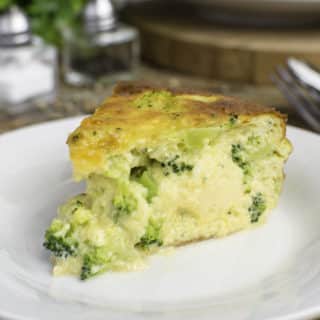 Broccoli Quiche
Ingredients
½

tbsp

butter

220

g

frozen broccoli

thawed overnight

4

large eggs

60

g

sour cream

60

g

shredded cheese

eg: parmesan + cheddar

Salt and pepper

to taste
Instructions
Gather all the ingredients.

Place broccoli in a microwave-safe dish. Cover with 30ml water and microwave for 3 minutes. Halfway through stir the broccoli.

Once done drain the broccoli.

Chop the broccoli and place aside.

Preheat oven to 200C.

In a bowl, beat eggs with sour cream, salt, and pepper.

Stir in parmesan and the broccoli.

Finally, stir in the cheddar cheese.

Grease baking dish with butter. Pour in the quiche mixture.

Bake the quiche for 30 minutes.

Cool on a wire rack and serve.
Nutrition
Calories:
124
kcal
Carbohydrates:
3.2
g
Protein:
7.6
g
Fat:
9.3
g
Saturated Fat:
4.7
g
Cholesterol:
140
mg
Sodium:
123
mg
Fiber:
1
g
Sugar:
0.9
g