Keto Snickerdoodle Cream Pie
Welcome to a world where indulgence meets healthful living. The Keto Snickerdoodle Cream Pie is a testament to the fact that following a ketogenic diet doesn't mean giving up on your favorite desserts. This pie is a harmonious blend of warm, cinnamon-spiced flavors encased in a buttery almond flour crust, with a velvety filling that satisfies your sweet tooth while keeping carbs in check. Perfect for those on a low-carb diet, this dessert is not just a treat for your palate, but also for your body.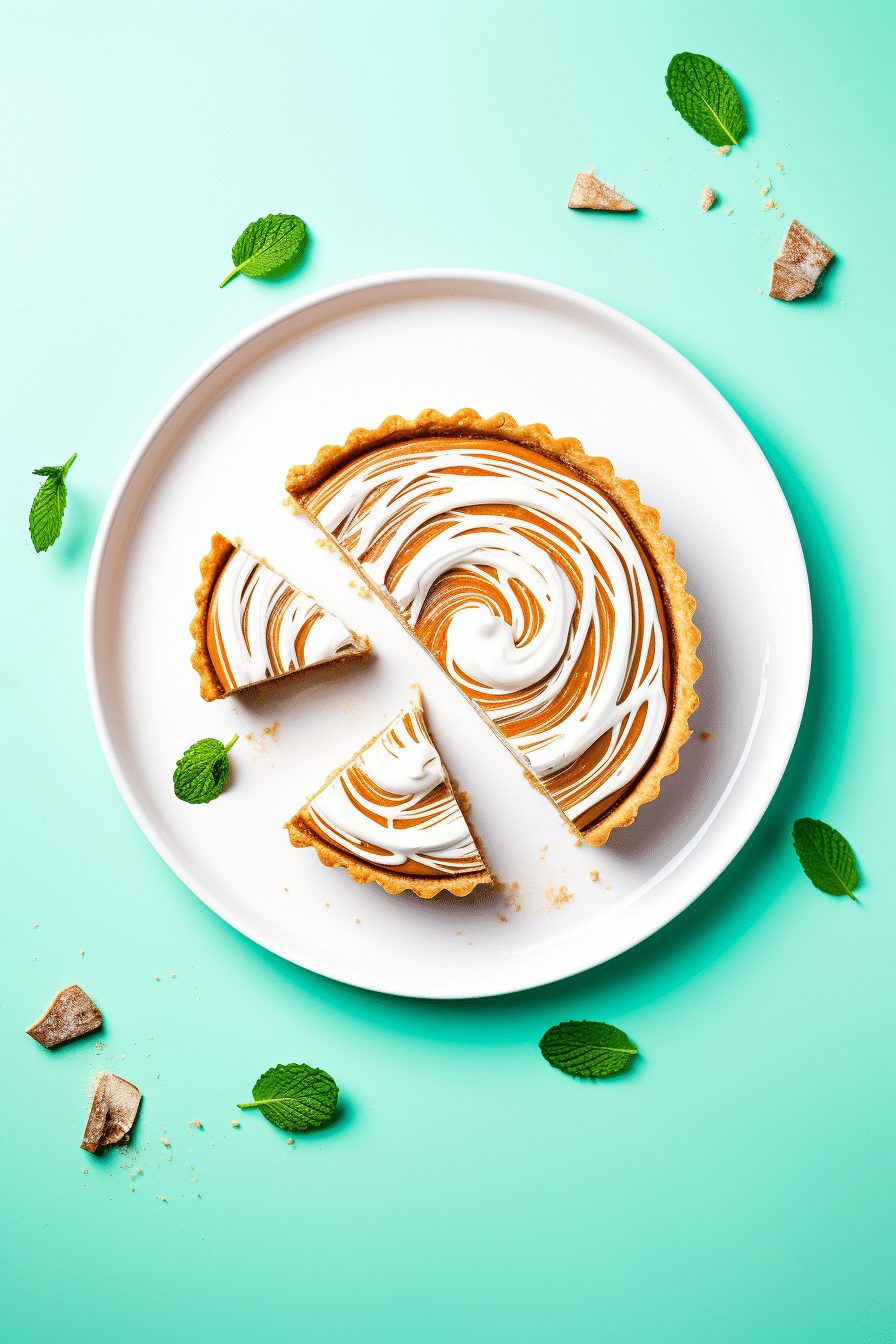 Recipe Details
The Keto Snickerdoodle Cream Pie is a creation born out of a love for classic comfort desserts and the need to adapt them to a ketogenic lifestyle. The traditional snickerdoodle cookie, with its sugary cinnamon coating, inspired this pie. Transforming it into a keto-friendly recipe meant finding the perfect balance between the iconic taste and nutritional requirements that align with a low-carb, high-fat diet.
This pie is an excellent keto recipe for several reasons. Firstly, the almond flour crust provides a gluten-free and low-carb base, rich in healthy fats and protein. Secondly, the use of erythritol, a sugar alcohol, offers a sweet taste without the spike in blood sugar levels, making it a safe alternative for those monitoring their glycemic index. Lastly, the filling, which is a blend of cream cheese and heavy cream, is high in fat and low in carbs, aligning with the macronutrient ratios required for ketosis. The result is a dessert that not only tastes decadent but also supports your keto goals.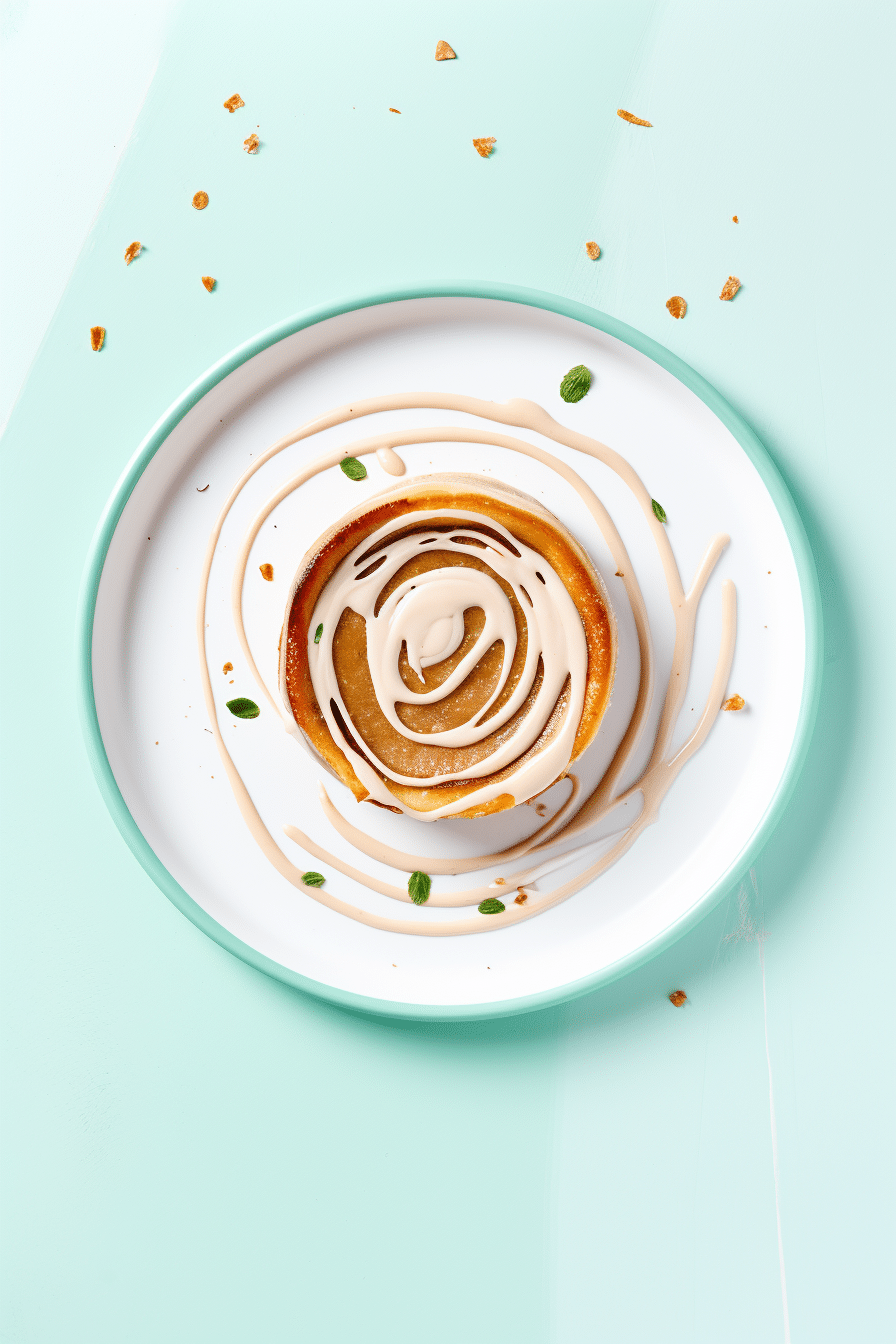 The Method
Creating the perfect Keto Snickerdoodle Cream Pie requires a blend of precision and culinary finesse. Let's walk through the method, step by step, to ensure your pie turns out as delicious as intended.
Beginning with the crust, it's vital to mix the dry ingredients thoroughly before adding the melted butter. This ensures an even distribution of cinnamon and sweetener, giving the crust its characteristic snickerdoodle flavor. When pressing the dough into the pie dish, aim for a consistent thickness to avoid uneven baking.
While the crust cools, the focus shifts to the filling. The cream cheese must be softened to room temperature to prevent lumps. When whipping the heavy cream, chill the bowl and beaters beforehand to help achieve stiff peaks more easily. When combining the cream cheese with the sweetener and spices, add the ingredients gradually to maintain a smooth consistency. Folding in the whipped cream requires a gentle hand to keep the mixture light and airy.
Once the filling is nestled in the cooled crust, patience is key. Allowing the pie to set in the refrigerator for at least two hours is crucial for the perfect texture. If you're topping the pie with cinnamon or sugar-free caramel sauce, apply these just before serving for maximum impact.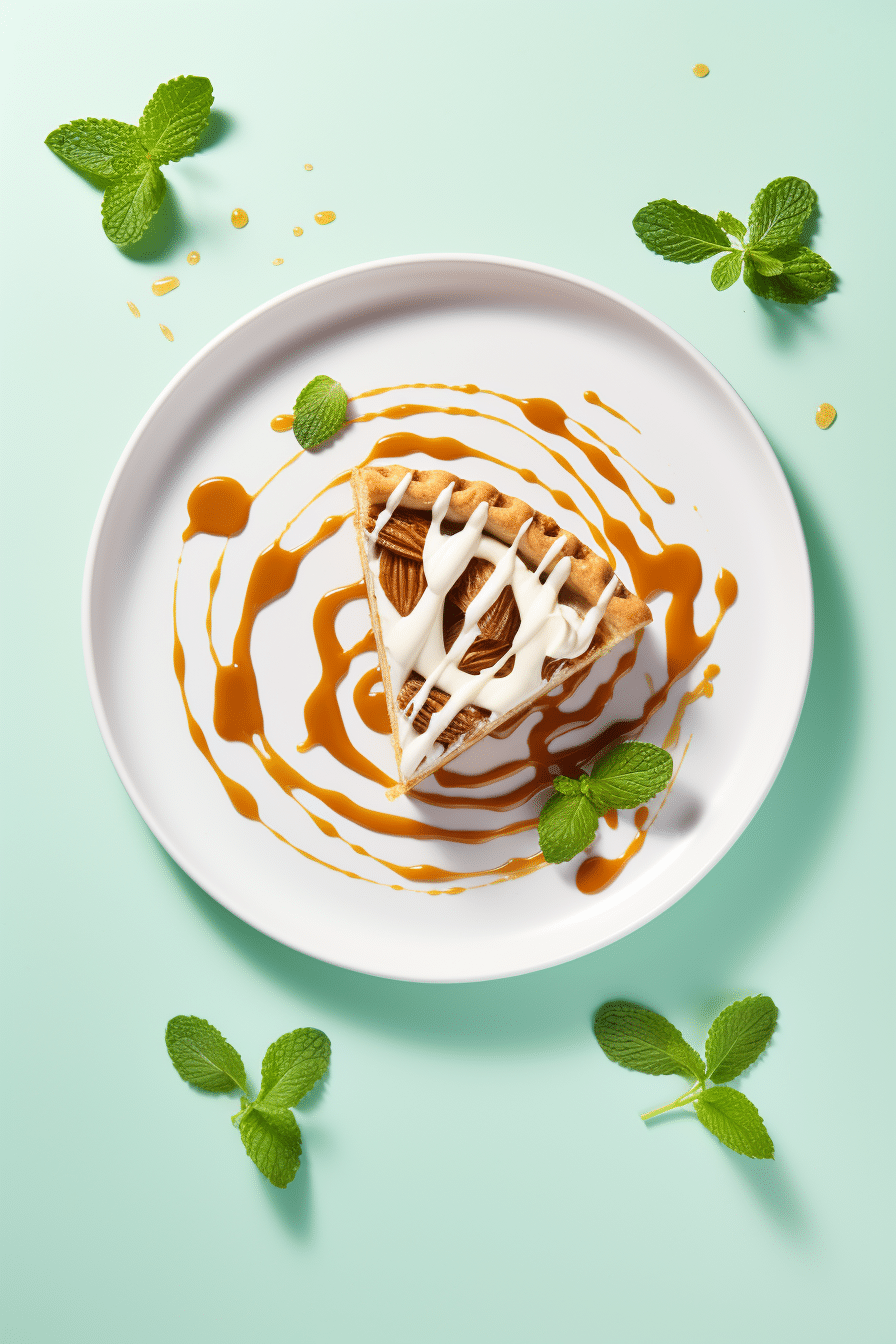 Variations
Chocolate Swirl Snickerdoodle Cream Pie
For a chocolatey twist, melt sugar-free dark chocolate and swirl it into the filling before it sets. The rich chocolate will create a beautiful marbled effect and add a layer of decadence to the pie.
Pumpkin Spice Snickerdoodle Cream Pie
Embrace the flavors of fall by adding pumpkin puree and pumpkin spice to the filling. This variation brings a festive touch to the classic snickerdoodle taste.
Berry Bliss Snickerdoodle Cream Pie
Top your pie with a mixture of fresh berries for a tart contrast to the sweet filling. Opt for keto-friendly berries like raspberries or blackberries to maintain the low-carb profile.
Substitutions
Understanding that dietary needs and preferences vary, here are some ingredient substitutions that can be made without compromising the keto integrity of the pie:
For a dairy-free version, replace the cream cheese and heavy cream with equal amounts of coconut cream. Ensure the coconut cream is chilled overnight to separate the cream from the liquid.
If almond flour is not available or if you're allergic to almonds, consider using coconut flour. However, be aware that coconut flour is more absorbent, so you'll need to adjust the quantity accordingly.
Those avoiding erythritol can opt for other keto-friendly sweeteners like stevia or monk fruit sweetener. Keep in mind that the sweetness level varies, so adjust to taste.
FAQ Section
Here are answers to some common questions about making Keto Snickerdoodle Cream Pie:
Can I freeze the Keto Snickerdoodle Cream Pie?
Yes, you can freeze the pie for up to a month. Thaw it overnight in the refrigerator before serving.
How do I know when the crust is perfectly baked?
The crust should be golden brown around the edges and firm to the touch. Watch it closely as oven temperatures may vary.
Can I make this pie nut-free?
For a nut-free crust, try using sunflower seed flour or pumpkin seed flour as a substitute for almond flour.
Is there a way to make the pie crust without butter?
Yes, you can use coconut oil in place of butter for a dairy-free crust option.
What can I do if my filling is too runny?
If the filling is runny, it may need more time to set in the refrigerator. Ensure that you've whipped the heavy cream to stiff peaks before folding it into the cream cheese mixture.
—
title: Keto Snickerdoodle Cream Pie
description: Indulge in the warm, cinnamon-spiced flavors of a classic Snickerdoodle in a luscious cream pie form, without the guilt. This Keto Snickerdoodle Cream Pie brings you a velvety filling and a buttery almond flour crust, perfect for satisfying your sweet tooth on a low-carb diet.
servings: 8
prep_time: 20 minutes
cook_time: 15 minutes
cuisine: American
category: Dessert
calories: 325 kcal
carbohydrates: 8 g
net_carbs: 3 g
fiber: 5 g
fat: 28 g
protein: 6 g
equipment_used: 9-inch pie dish, Mixing bowls, Electric mixer, Measuring cups and spoons, Oven
other_notes: Ensure all dairy ingredients are at room temperature to avoid lumps in the filling. The pie can be refrigerated for up to 5 days. For a dairy-free version, substitute the cream cheese and heavy cream with coconut cream.
ingredients:
– For the crust:
– 1 1/2 cups almond flour (150 g)
– 1/4 cup granulated erythritol (48 g)
– 1/2 teaspoon ground cinnamon
– 1/4 teaspoon salt
– 1/3 cup unsalted butter, melted (76 g)
– For the filling:
– 8 ounces cream cheese, softened (227 g)
– 1 cup heavy cream (240 ml)
– 1/2 cup powdered erythritol (96 g)
– 1 teaspoon vanilla extract
– 1 1/2 teaspoons ground cinnamon
– Optional topping: A sprinkle of cinnamon and a drizzle of sugar-free caramel sauce
method:
1. Preheat the oven to 350°F (175°C). In a mixing bowl, combine almond flour, granulated erythritol, cinnamon, and salt for the crust.
2. Pour the melted butter into the dry ingredients and mix until a dough forms.
3. Press the dough evenly into the bottom and up the sides of a 9-inch pie dish.
4. Bake the crust for 12-15 minutes or until edges are golden brown. Remove from the oven and let cool completely.
5. In another mixing bowl, beat the softened cream cheese with an electric mixer until smooth.
6. In a separate bowl, whip the heavy cream until stiff peaks form.
7. Gradually add powdered erythritol, vanilla extract, and cinnamon to the cream cheese and mix until well combined.
8. Gently fold the whipped cream into the cream cheese mixture until fully incorporated, being careful not to deflate the cream.
9. Once the crust has cooled, spread the filling evenly over the crust.
10. Refrigerate the pie for at least 2 hours, or until set, before serving.
11. Before serving, optionally sprinkle with additional cinnamon and drizzle with sugar-free caramel sauce for garnish.
Enjoy this creamy, dreamy Keto Snickerdoodle Cream Pie as a delectable finish to your meal or a delightful afternoon treat.