A Delicious Twist on Healthy Eating: Creamy Keto Chia Pudding
Imagine starting your day with a dish that's as nutritious as it is delicious. That's exactly what you get with this Creamy Keto Chia Pudding.
A perfect blend of creamy texture and subtle sweetness, this pudding is not just a treat for your taste buds but also a boon for your health. It's a keto-friendly recipe that fits seamlessly into your low-carb, high-fat diet, providing you with a burst of energy without spiking your blood sugar levels.
Chia seeds, the star ingredient, are a powerhouse of nutrients. Packed with fiber, omega-3 fatty acids, and protein, they're ideal for the keto enthusiast looking to diversify their meal plan.
When combined with the right ingredients, these tiny seeds transform into a pudding that's both filling and satisfying. And the best part? This recipe is incredibly easy to make, requiring no cooking and minimal prep time.
Whether you're in a rush or simply looking for a hassle-free breakfast option, this keto chia pudding is the perfect solution.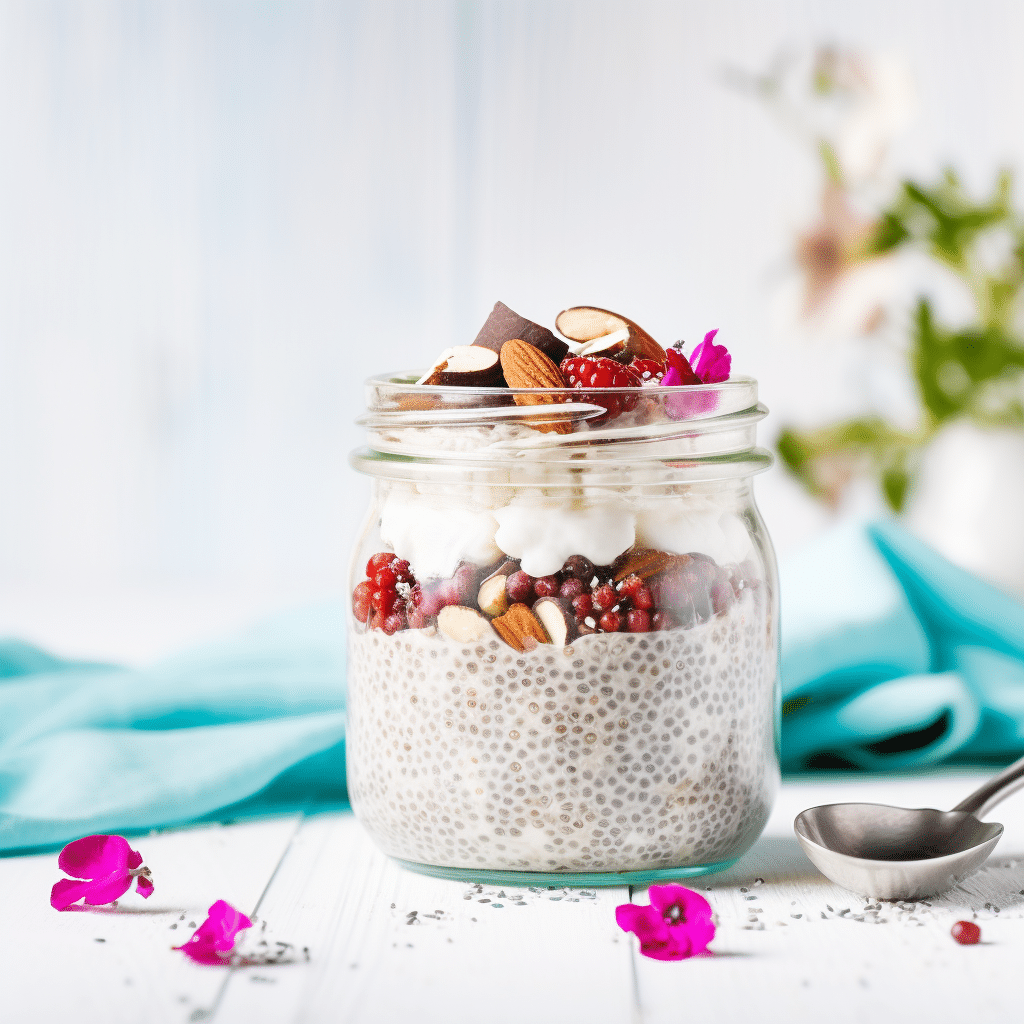 The Story Behind the Creamy Keto Chia Pudding
My journey with keto cooking has always been about finding balance—between flavor, nutrition, and simplicity. This Creamy Keto Chia Pudding encapsulates that balance perfectly. It's a recipe born out of the need for a breakfast that could energize the body, please the palate, and keep the carbs in check.
Chia pudding is a staple in many health-conscious kitchens, but this keto version takes it a step further. By using unsweetened almond milk and monk fruit sweetener, it cuts down on unnecessary sugars while maintaining a lusciously sweet taste. The addition of cinnamon and vanilla extract adds depth to the flavor profile, making each spoonful a delightful experience.
For those on a ketogenic diet, this pudding is a godsend. It's not just about what it contains but also what it lacks—high carbs and sugars that can derail your dietary goals. With this chia pudding, you're not just indulging in a delightful treat; you're also fueling your body with what it needs to thrive on a keto diet.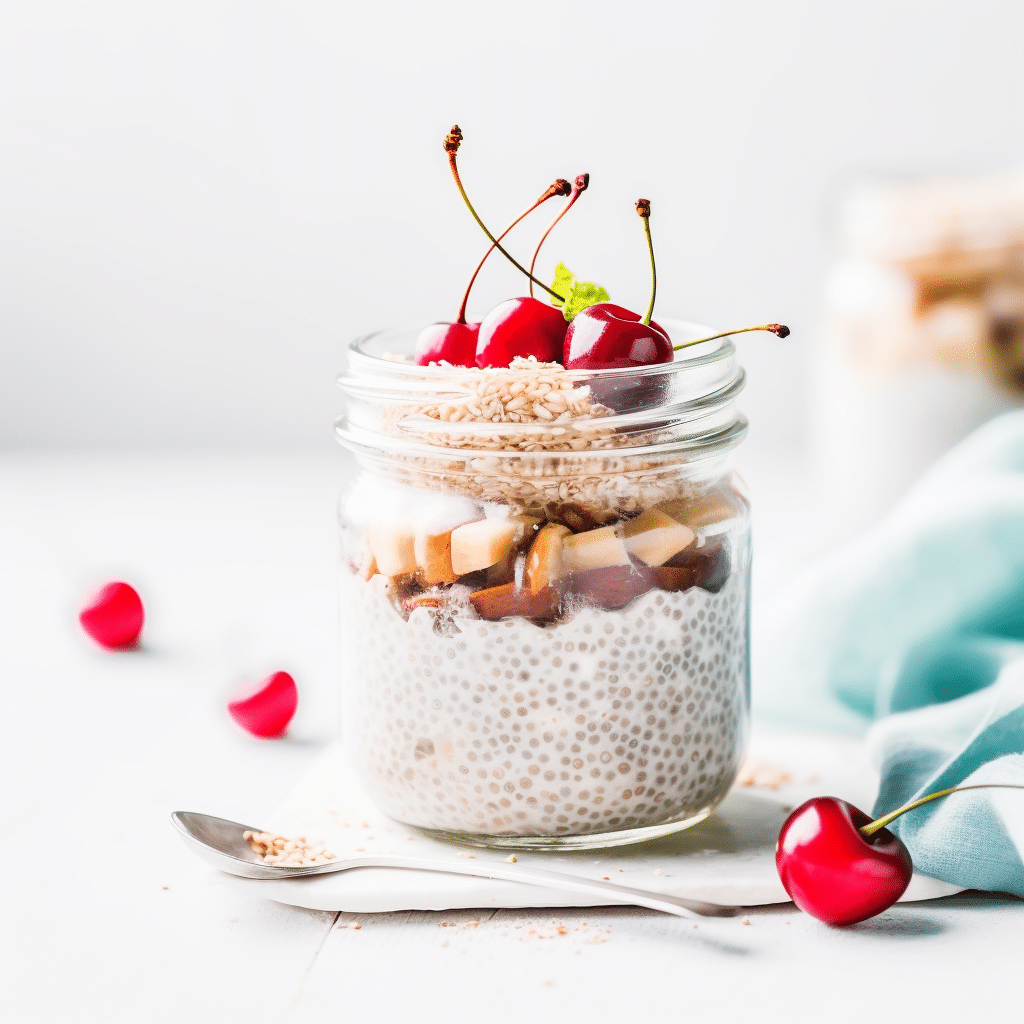 Mastering the Method for Perfect Keto Chia Pudding
The secret to a flawless keto chia pudding lies in the details. Start by whisking together your unsweetened almond milk, monk fruit sweetener, vanilla extract, cinnamon, and a pinch of salt. This initial step is crucial as it sets the stage for the pudding's flavor.
When adding the chia seeds, take the time to stir thoroughly, ensuring an even distribution. This prevents clumping and guarantees a consistent texture throughout the pudding. After the first mix, let it sit for 5 minutes before stirring again. This step is often overlooked but is key to achieving that perfect pudding consistency.
Patience is your friend when it comes to refrigeration. Allowing the mixture to sit for at least 2 hours, or better yet, overnight, will enable the chia seeds to fully absorb the liquid and thicken. If you find the pudding too thick upon setting, don't hesitate to adjust the consistency with a splash more almond milk.
Serving the pudding is an opportunity to get creative. Choose keto-friendly toppings that complement the creamy base. Berries, nuts, and coconut flakes not only add texture but also enhance the visual appeal of your dish.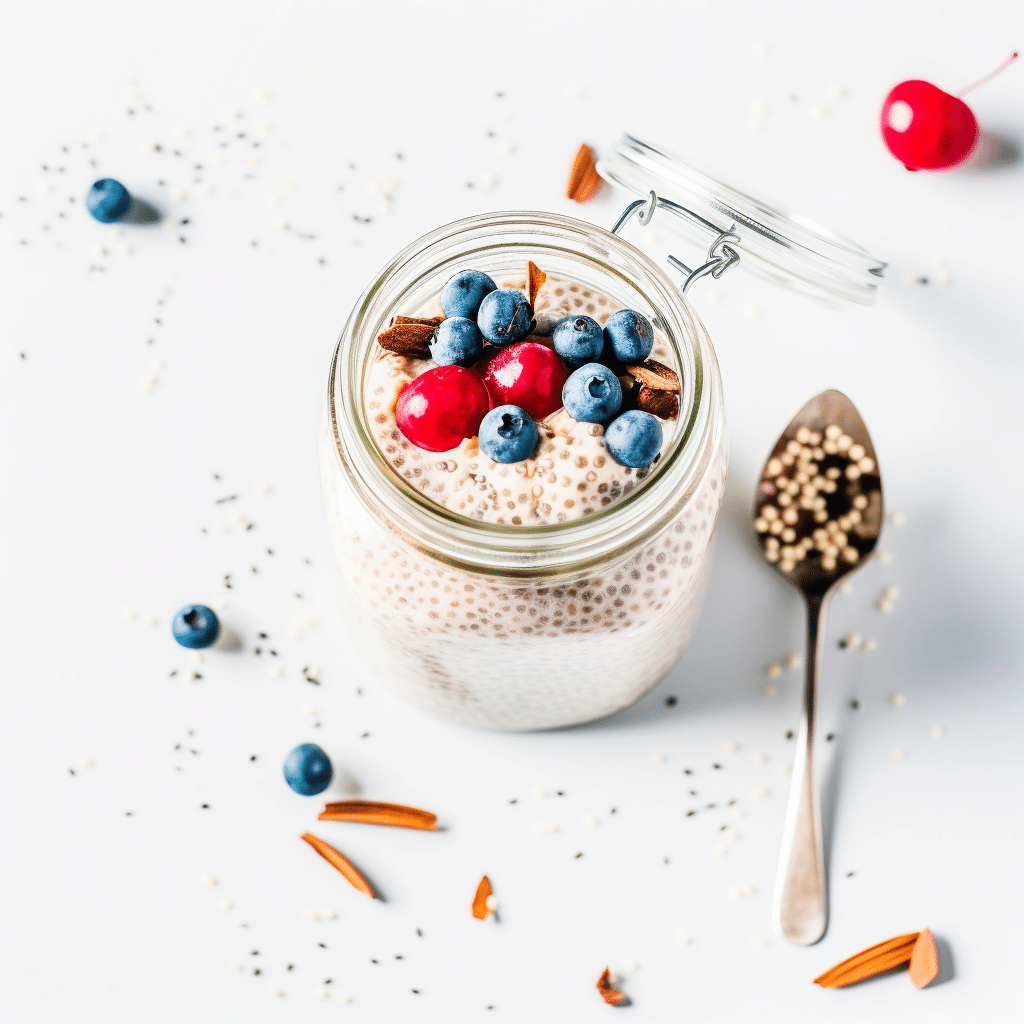 Variations to Spice Up Your Keto Chia Pudding
Chocolate Indulgence
For a chocolatey twist, blend in some unsweetened cocoa powder before the refrigeration step. The rich flavor of cocoa pairs beautifully with the natural sweetness of monk fruit.
Tropical Dream
Infuse your pudding with a tropical flair by adding a dash of coconut milk and topping it with a sprinkle of lime zest. This variation is a refreshing change from the classic recipe.
Pumpkin Spice Delight
Embrace the flavors of fall by incorporating pumpkin puree and a blend of pumpkin spice into your pudding mixture. This version is perfect for those cozy autumn mornings.
Substitutions to Tailor Your Keto Chia Pudding
If almond milk isn't your preference or you're looking for a nut-free option, coconut milk is an excellent substitute. It offers a similar consistency and is just as keto-friendly.
For those avoiding sweeteners, stevia can replace monk fruit sweetener. It's natural and has a negligible impact on blood sugar levels, making it suitable for a ketogenic lifestyle.
Vanilla extract can be swapped for almond extract for a different flavor profile. Just be mindful of the potency; almond extract is stronger, so you may need less.
Frequently Asked Questions
Q: Can I make this pudding dairy-free?
A: Absolutely! This recipe is already dairy-free, using almond milk as its base.
Q: How long can I store the keto chia pudding?
A: When stored in an airtight container, the pudding can last up to 5 days in the refrigerator.
Q: Can I use chia pudding as a meal replacement?
A: Yes, due to its high fiber and healthy fat content, chia pudding can serve as a satisfying meal replacement.
Q: Is this recipe vegan?
A: Yes, this keto chia pudding is vegan-friendly as it contains no animal products.
Q: Can I heat the chia pudding if I prefer it warm?
A: Certainly! Gently warm the pudding over low heat, stirring constantly to maintain the creamy texture.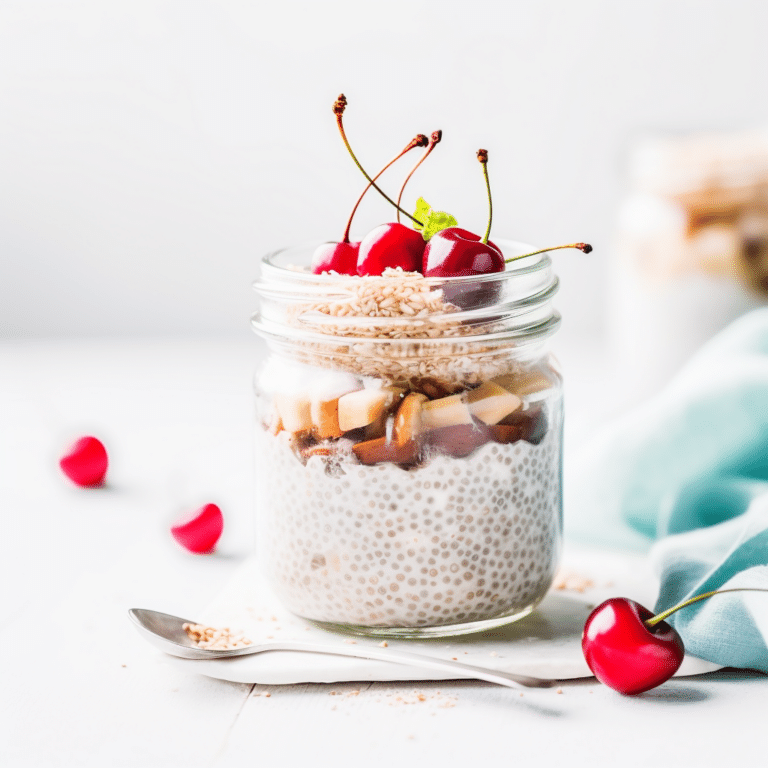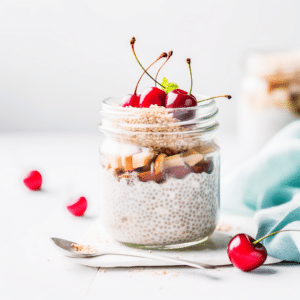 Easy and Delicious Keto Chia Pudding Recipe: A Must-Try for Low Carb Lovers!
This Creamy Keto Chia Pudding is a versatile breakfast or snack, packed with fiber and healthy fats to keep you satiated. It's a delicious way to start your day or curb those afternoon cravings, all while sticking to your keto goals
Ingredients
2

cups

unsweetened almond milk

480ml",

½

cup

chia seeds

80g / 2.8oz"

1

tablespoon

monk fruit sweetener

0.5oz / 14g

½

teaspoon

vanilla extract

2.5ml

¼

teaspoon

cinnamon

0.6g

A pinch of salt

Optional toppings: keto-friendly berries

nuts, coconut flakes, or cacao nibs
Instructions
In a medium-sized mixing bowl, whisk together the unsweetened almond milk, monk fruit sweetener, vanilla extract, cinnamon, and a pinch of salt.

Add the chia seeds to the mixture and stir thoroughly to combine. Ensure there are no clumps and the seeds are fully immersed in the liquid for even swelling

Allow the mixture to sit for 5 minutes, then stir again to redistribute the seeds and prevent them from settling at the bottom.

Cover the bowl with a lid or plastic wrap and refrigerate for at least 2 hours, or overnight. This allows the chia seeds to absorb the liquid and thicken to a pudding-like consistency.

Once the pudding has set, give it a good stir to break up any lumps. If the pudding is too thick, add a little more almond milk until the desired consistency is reached.

Serve the keto chia pudding in individual bowls or glasses, and top with your choice of keto-friendly toppings such as berries, nuts, coconut flakes, or cacao nibs for added texture and flavor
Nutrition
Calories:
200
kcal
Carbohydrates:
12
g
Protein:
6
g
Fat:
15
g
Fiber:
10
g
Sugar:
1
g