These hazelnut coffee and chocolate fat bombs are really simple to make, and great to have in the fridge/freezer as a delicious sweet keto snack.These last all of 5 minutes if they're left anywhere near me!
Keeping fat bombs on hand is a great way to keep your Keto macros on track when you're craving something sweet whilst on a Ketogenic diet. I also like these chocolate pistachio fat bombs made with mascarpone and keep a few in Tupperware and are definitely worth a try!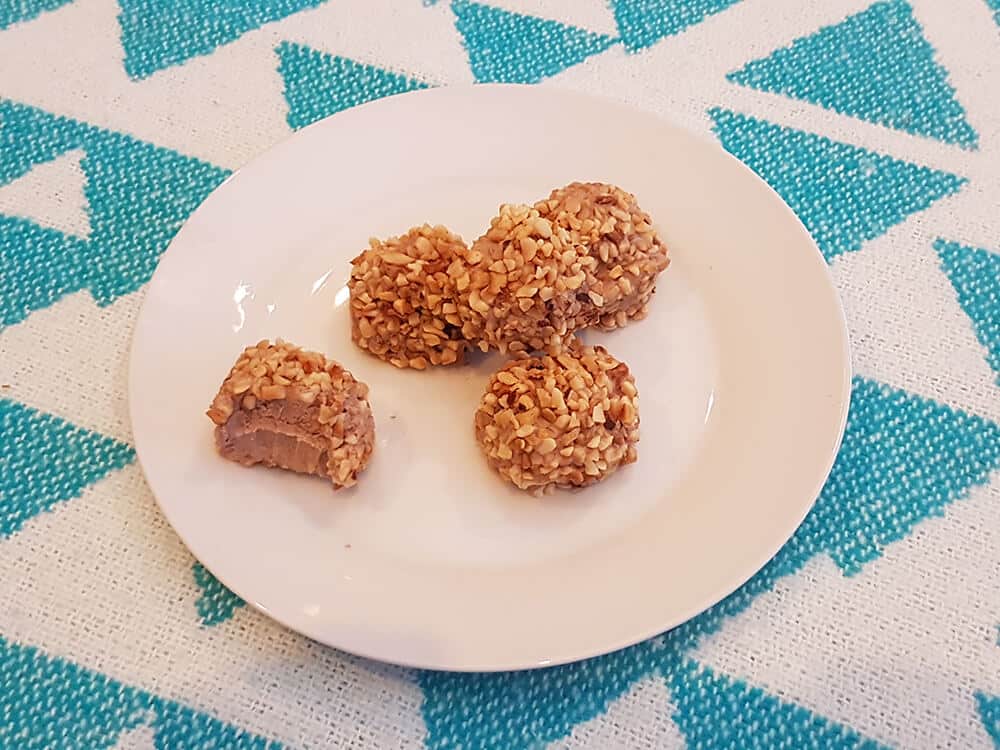 I've just been daydreaming at work about Ferrero Rocher, those delicious hazelnut chocolates so beloved of embassies as the old advert would tell us. These aren't quite the same but roasted hazelnuts have such a distinctive flavour I can't help but make the comparison.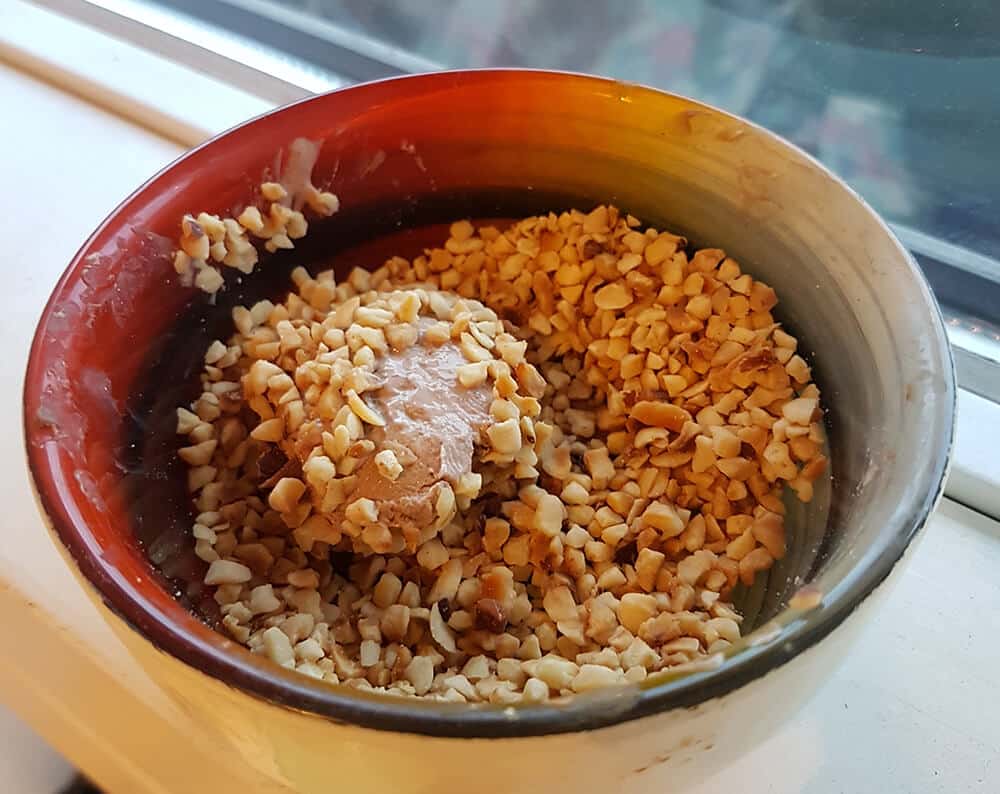 These are cream cheese fat bombs, so you need to keep everything cold else this gets pretty messy, but the reward is worth it! Thinking about it the resulting mixture could make a decent ice cream with a little cream added….(that's for another day!)
If you're in a hurry and need you're fat fix, why not try a smoothie instead, this Turmeric Chai smoothie packs in 56g of fat per serving with all the added health benefits of turmeric!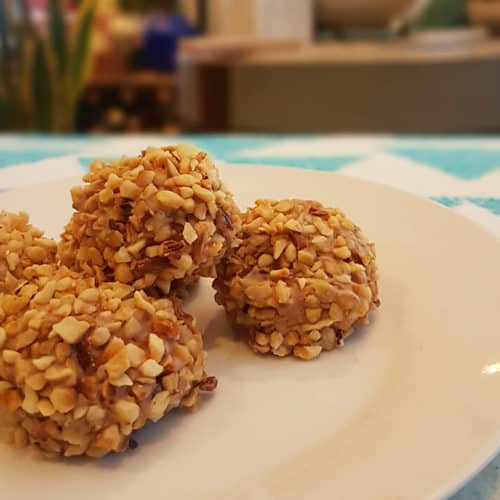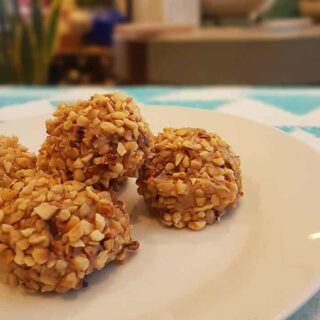 Hazelnut Mocha Keto Fat Bombs
Ingredients
8

oz

full fat cream cheese

3

tbsp

granulated sweetener

stevia etc.

2

tbsp

unsweetened cocoa powder

2

tsp

coffee extract

3

oz

chopped hazelnuts
Instructions
Mix the cream cheese, sweetener, cocoa powder and coffee extract in a bowl until thoroughly mixed and the sweetener has dissolved.

Place the mix into the freezer for 1 hour until it has set to a harder consistency

Using 2 cold spoons, form a ball of the mixture and place into a bowl filled with the chopped hazelnuts, rolling around in the nuts until fully coated

As each ball is formed, place onto chilled plate 

Once all balls are formed, place in container and keep either in the freezer or in a very cold fridge (32-36°F) If eating from the freezer, give the balls 5 minutes to thaw slightly.
Notes
13g Fat
3g Protein
3g Net Carbs
Nutrition
Serving:
1
grams
Calories:
140
kcal
Do you eat keto? Leave a comment below if you've tried this recipe!