"`html

Indulge in the Creamy Richness of Low-Carb Charred Scallion Avocado Dip
Embark on a culinary adventure that marries the smokiness of charred scallions with the velvety texture of avocados in this Low-Carb Charred Scallion Avocado Dip. Perfect for those following a ketogenic lifestyle, this dip is not only low in carbs but also high in healthy fats, ensuring you can indulge guilt-free. Dive into the world of creamy dips without compromising your dietary goals. This recipe is a testament to the versatility and delicious potential of keto-friendly ingredients, creating a dip that's as nutritious as it is flavorful.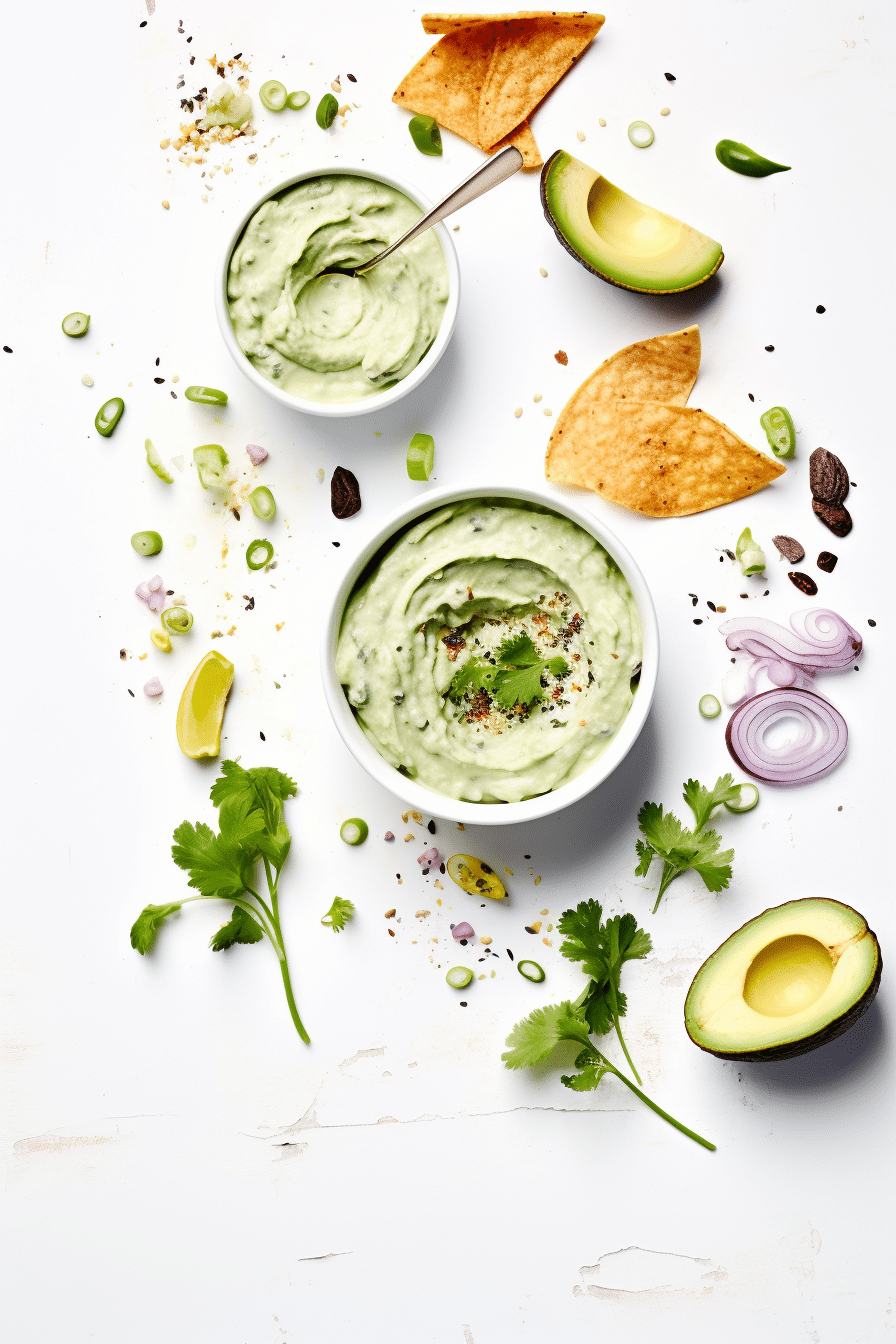 Discover the Origins of This Keto-Friendly Creation
Our journey with this Low-Carb Charred Scallion Avocado Dip began with a desire to craft a dip that was not only compatible with a ketogenic diet but also packed with flavor. Born from the fires of a grill, the charred scallions offer a smoky depth that complements the creamy richness of avocados. This dip is a harmonious blend of simplicity and sophistication, providing a nutrient-dense option for those seeking to maintain their macros without sacrificing taste.
Avocados, the star of this recipe, are a keto dieter's best friend. Their high-fat content aligns perfectly with the dietary requirements of ketosis, while their low net carb count ensures you stay within your daily limits. The addition of sour cream adds a tangy twist, enhancing the dip's texture and flavor profile. Each ingredient has been thoughtfully selected to create a dip that's not only satisfying but also nourishing, making it an ideal choice for anyone on a low-carb diet.
…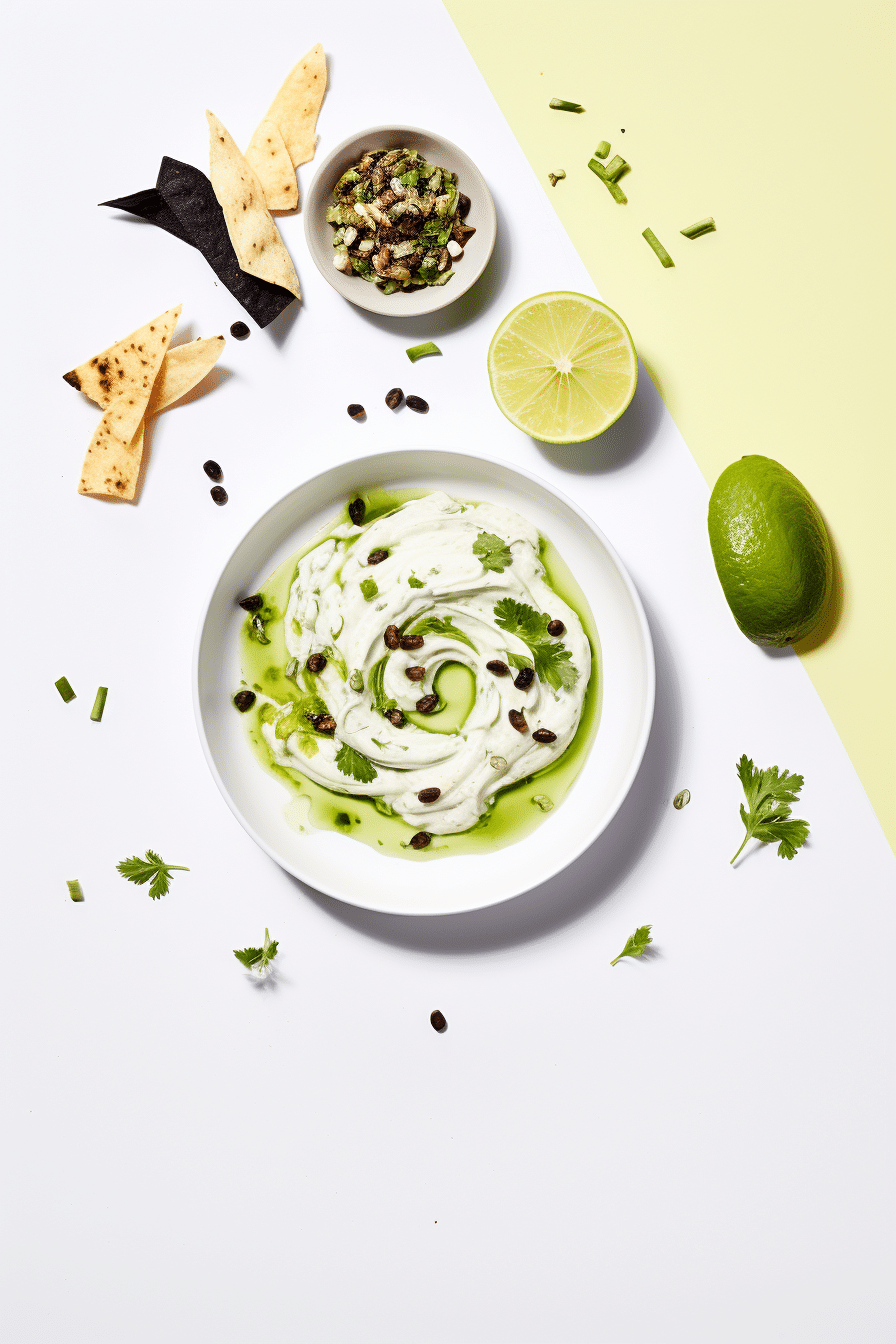 Master the Art of Perfecting the Dip
The art of creating the perfect Low-Carb Charred Scallion Avocado Dip lies in the details. Begin by preheating your grill to achieve the ideal temperature for charring the scallions. The goal is to unlock the natural sweetness and smoky flavor without burning them. As you turn the scallions on the grill, look for a balance of char and tenderness, a sign that they are ready to be finely chopped and added to the dip.
Mashing the avocados is a personal affair; some prefer a rustic, chunky texture while others aim for silky smoothness. Use a fork or potato masher to achieve your desired consistency, but remember to keep an eye on the avocados' color. The vibrant green should remain dominant, indicating freshness and quality.
…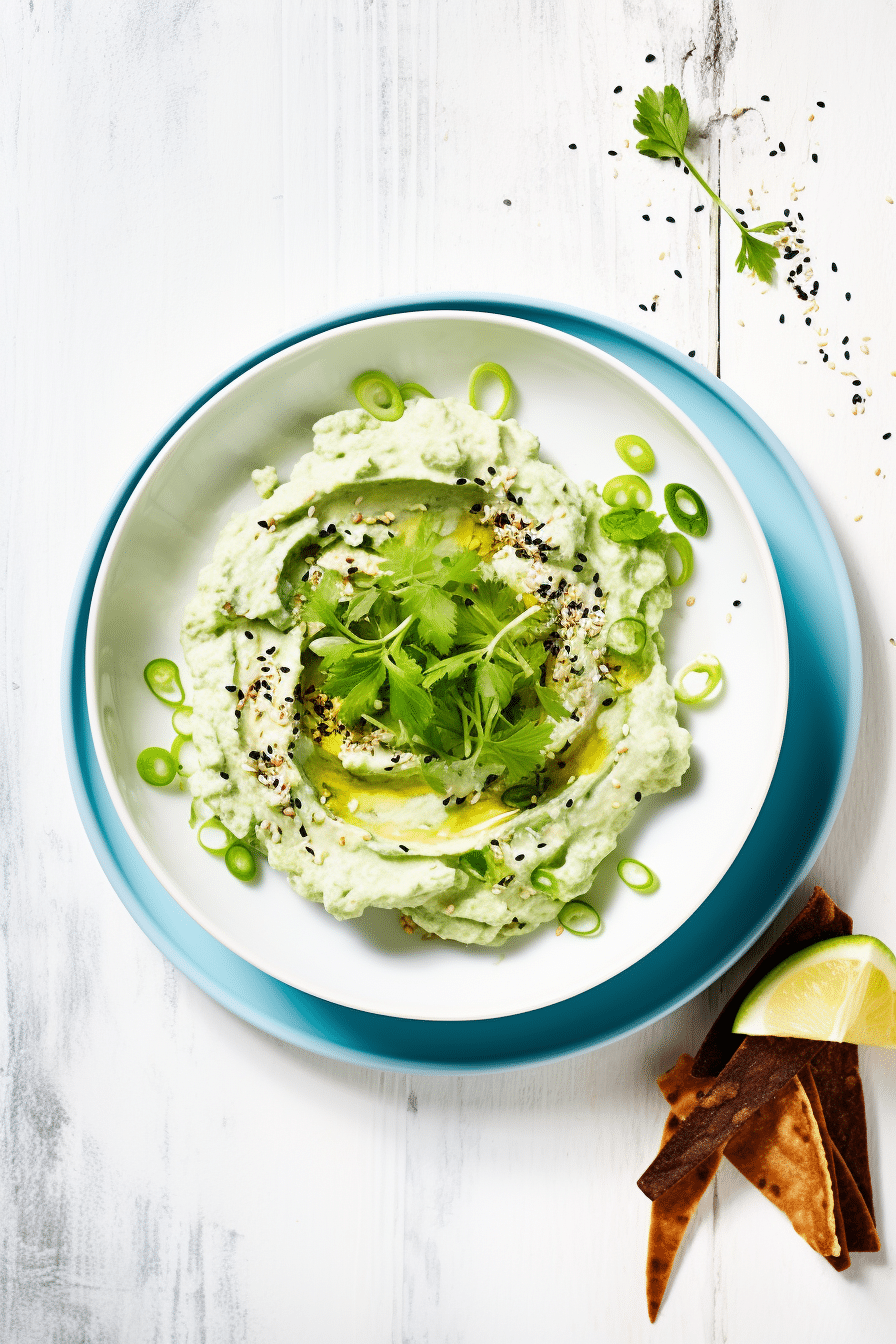 Explore Exciting Variations
Spicy Jalapeño Version
Add a kick to your dip by incorporating finely diced jalapeños. The heat will elevate the smokiness of the scallions and add a bold twist to each bite.
Roasted Garlic Twist
Roast a head of garlic and squeeze out the soft, caramelized cloves into the dip for a sweet and savory note that garlic enthusiasts will adore.
Bacon-Infused Delight
For a savory punch, mix in crispy, chopped bacon. The saltiness and crunch from the bacon provide a delightful contrast to the creamy avocado.
Adaptable Ingredients for Every Palate
If sour cream isn't your thing, swap it out for full-fat Greek yogurt or a dairy-free alternative to maintain the creaminess. Lime juice can be replaced with lemon juice for a different citrus profile. For those avoiding nightshades, omit the smoked paprika and add a dash of ground cumin for an earthy flavor.
…
Frequently Asked Questions
Can I make this dip ahead of time? Yes, you can prepare this dip in advance. Cover it with plastic wrap pressed directly onto the surface to prevent browning and store it in the fridge.
…
"`
## Low-Carb Charred Scallion Avocado Dip

This Low-Carb Charred Scallion Avocado Dip is the perfect keto-friendly accompaniment for your favorite veggies or low-carb crackers. The smoky charred scallions blend seamlessly with the creamy avocado, creating a dip that's as delicious as it is nutritious.

**Servings:** 4

**Prep Time:** 10 minutes

**Cook Time:** 5 minutes

**Cuisine:** American

**Category:** Appetizer

**Ingredients:**
– 3 medium scallions (30g / 1oz)
– 2 ripe avocados, pitted and peeled (400g / 14oz)
– 1/4 cup sour cream (60ml / 2oz)
– 2 tablespoons lime juice (30ml)
– 1/4 teaspoon smoked paprika (1g)
– 1/4 teaspoon garlic powder (1g)
– Salt and pepper to taste
– Optional: 1 tablespoon chopped cilantro (1g) for garnish

**Method:**
1. Preheat your grill or stovetop grill pan over medium-high heat.
2. Place the scallions on the grill and cook, turning occasionally, until they are charred and softened, about 3-5 minutes. Remove from the heat and let them cool slightly before chopping them finely.
3. In a medium bowl, mash the avocados until you achieve your desired consistency—chunky or smooth.
4. Add the sour cream, lime juice, smoked paprika, and garlic powder to the mashed avocados. Stir until all ingredients are well combined.
5. Fold in the charred scallions and season the mixture with salt and pepper to taste.
6. If desired, garnish with chopped cilantro for an extra pop of flavor and color.
7. Serve immediately or cover with plastic wrap touching the surface of the dip to prevent browning and refrigerate until ready to serve.

**Calories:** 208

**Carbohydrates:** 12g

**Net Carbs:** 4g

**Fiber:** 8g

**Fat:** 19g

**Protein:** 3g

**Equipment Used:**
– Grill or stovetop grill pan
– Medium bowl
– Fork or potato masher
– Knife
– Cutting board
– Measuring spoons
– Measuring cups

**Other Notes:**
– For a smoother dip, you can use a food processor or blender instead of mashing by hand.
– The dip can be stored in an airtight container in the refrigerator for up to 24 hours.
– Adjust the level of smokiness by grilling the scallions to your preference.
– Feel free to add a pinch of cayenne pepper for a spicy kick.