Keto Cranberry Jalapeño Dip: A Spicy, Tangy Delight
Are you on the lookout for a keto-friendly appetizer that packs a punch of flavor? Look no further than this Keto Cranberry Jalapeño Dip. It's the perfect combination of tangy and spicy, ensuring your taste buds are in for a treat while keeping your carb count low. This dip is a fantastic choice for those following a ketogenic diet, as it's rich in fats and low in carbohydrates. Whether you're hosting a party or simply craving something different, this dip is sure to satisfy without compromising your dietary goals.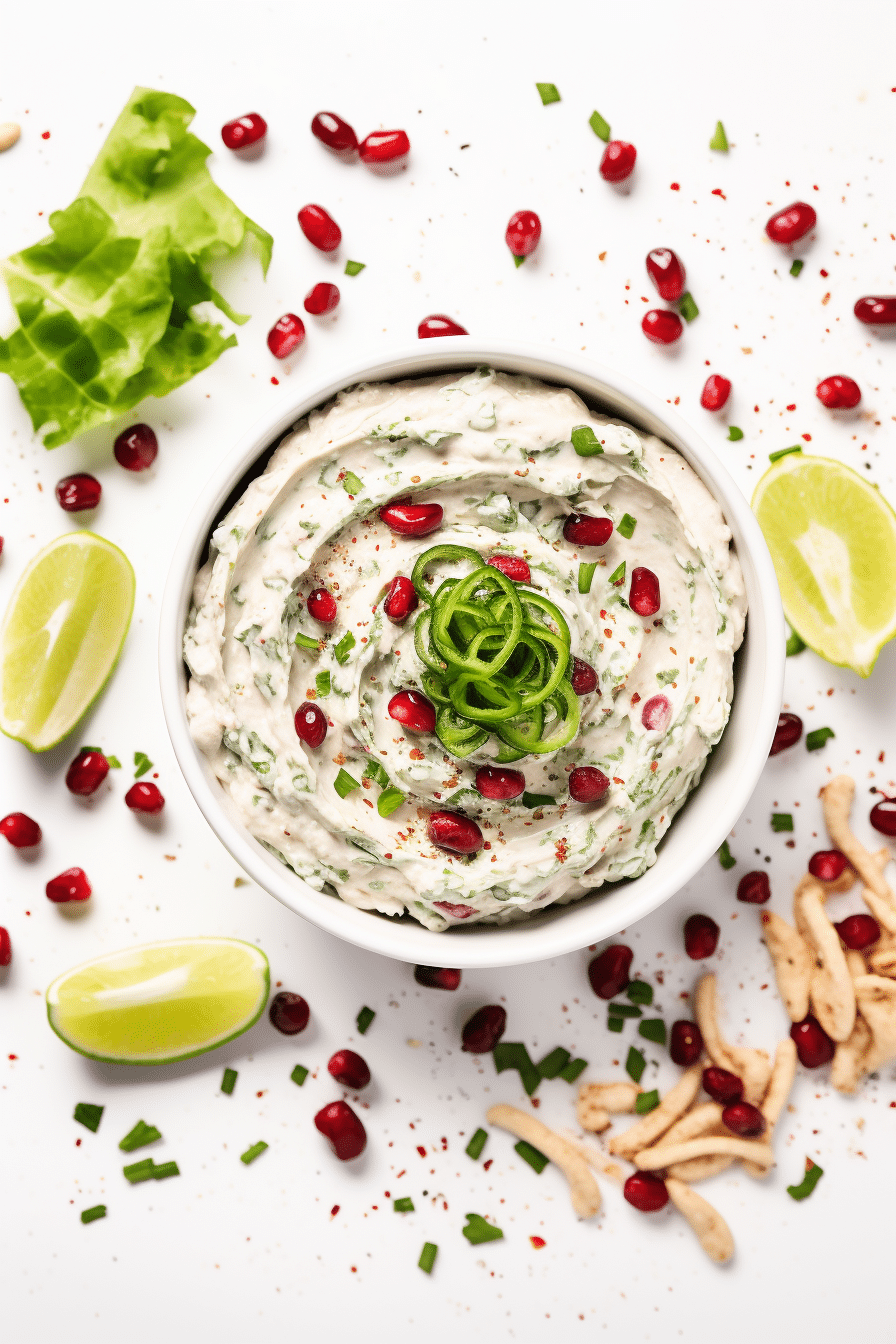 The Story Behind Keto Cranberry Jalapeño Dip
As a lover of bold flavors and keto living, I often found myself in a conundrum when it came to finding the right balance between taste and dietary restrictions. That's where the inspiration for this Keto Cranberry Jalapeño Dip came from. Born out of a desire to create a dip that was both palatable and permissible on a low-carb diet, this recipe is the epitome of flavor harmony.
The tanginess of fresh cranberries pairs exquisitely with the fiery bite of jalapeño, while the creamy base of cream cheese and sour cream adds a luxurious texture that's hard to resist. Not only is this dip a crowd-pleaser, but it's also incredibly beneficial for those on a ketogenic diet. The high fat content from the dairy components aligns perfectly with keto macros, while the cranberries and jalapeños offer antioxidants and a modest amount of vitamins, all with minimal impact on your daily carb allowance.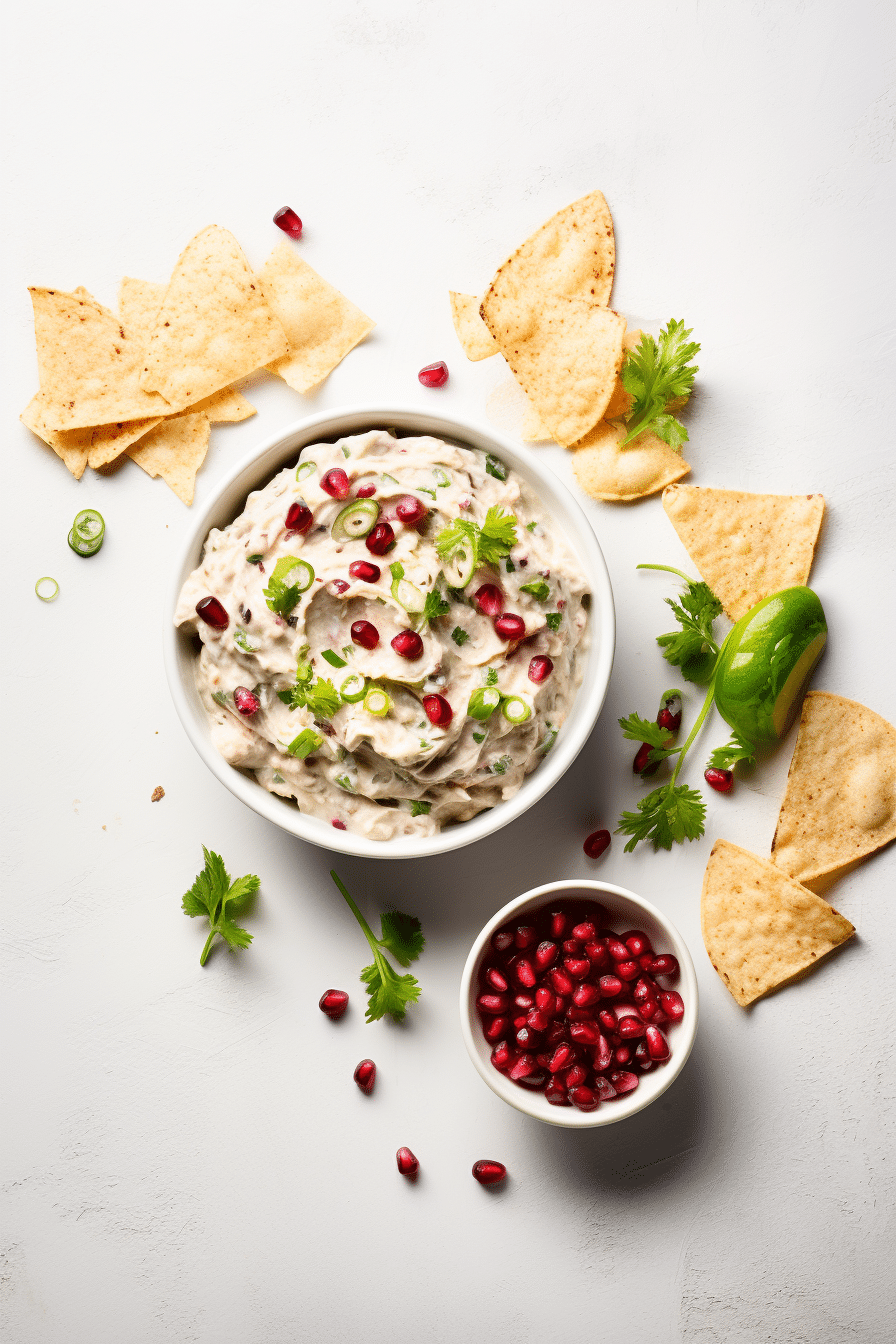 Mastering the Keto Cranberry Jalapeño Dip
Creating the perfect Keto Cranberry Jalapeño Dip is all about the balance of flavors and textures. Here's a step-by-step guide to ensure you achieve the best results:
Step 1: Start by cooking the cranberries and jalapeños. The key is to watch for the cranberries to pop, indicating they're soft enough to meld into a smooth mixture. Letting the mixture cool is essential, as it thickens and intensifies in flavor.
Step 2: When blending the cream cheese and sour cream, aim for a silky consistency. This creates the perfect base for the dip, ensuring it's not too thick or too runny.
Step 3: Folding in the cranberry jalapeño mixture gently is crucial. You want to distribute the flavor evenly without deflating the airy texture you've created with the cream cheese.
Step 4: Chill the dip well before serving. This not only allows the flavors to meld but also gives the dip a firmer texture, making it easier to scoop.
Remember, using fresh ingredients will always yield the best taste and nutritional value, so opt for fresh cranberries and jalapeños whenever possible.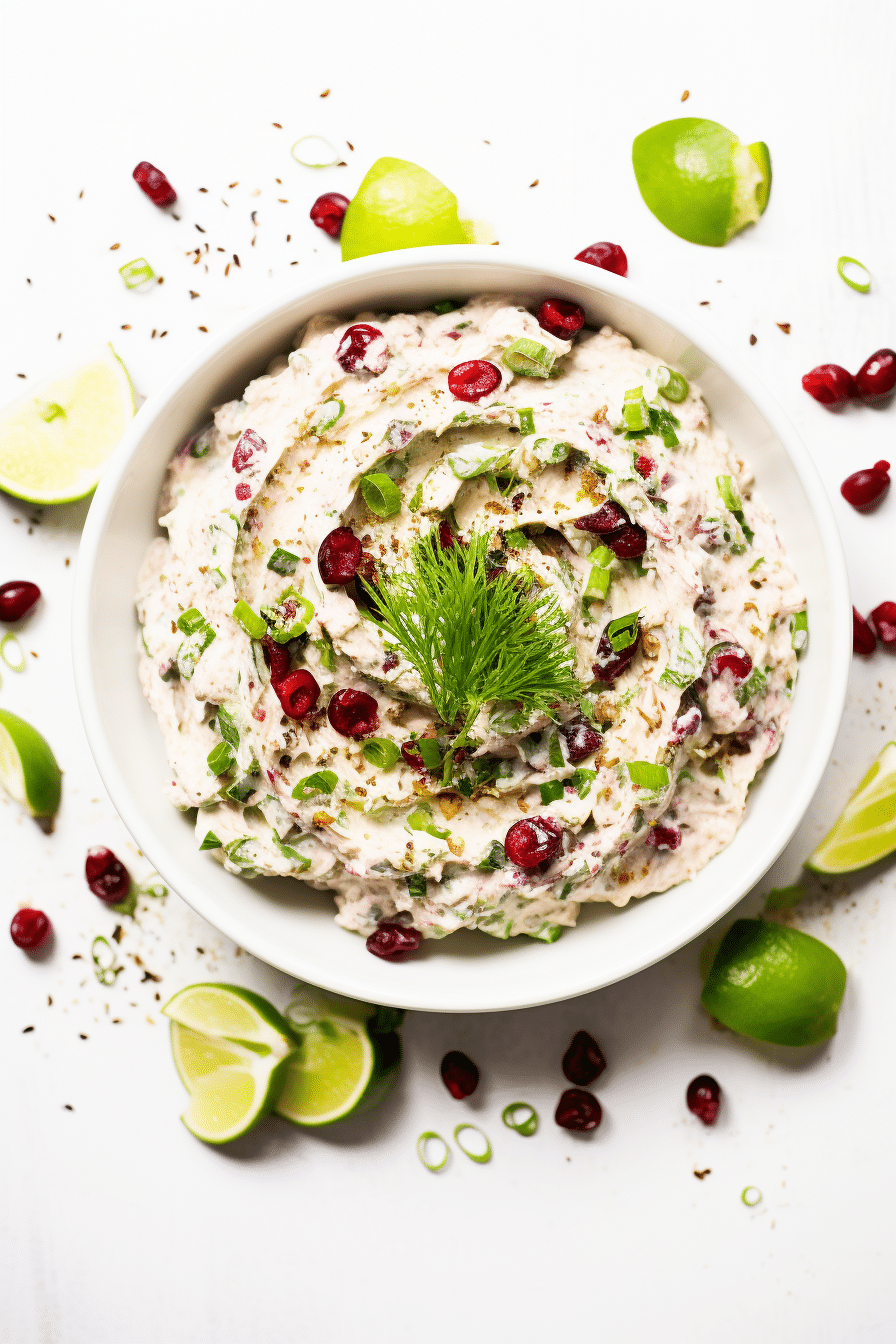 Variations to Spice Up Your Dip
Avocado Cranberry Jalapeño Dip
For an even creamier texture and a dose of healthy fats, blend in a ripe avocado. The avocado's smoothness complements the dip's tanginess and adds a beautiful color contrast.
Bacon Cranberry Jalapeño Dip
Add some crispy, chopped bacon to the dip for a smoky flavor and an extra protein kick. The bacon's saltiness pairs perfectly with the sweet and spicy components.
Roasted Garlic Cranberry Jalapeño Dip
Roast a head of garlic and squeeze the soft cloves into the dip for a mellow, caramelized garlic flavor that adds depth and warmth to the dish.
Ingredient Substitutions for Every Keto Pantry
If fresh cranberries are out of season, feel free to use unsweetened frozen cranberries. Just make sure to thaw and drain them well before cooking.
For a dairy-free version, replace cream cheese and sour cream with coconut cream or almond milk-based alternatives. Keep in mind, this may alter the texture slightly.
Swap erythritol for another keto-friendly sweetener like stevia or monk fruit sweetener if preferred. Adjust the amount to achieve the desired sweetness, as sweetener strengths can vary.
Frequently Asked Questions
Can I make this dip ahead of time?
Yes, making the dip ahead of time is actually recommended. It allows the flavors to develop and meld, resulting in a more cohesive and flavorful dip.
Is this dip spicy?
The dip has a mild to moderate heat level, depending on the jalapeño used. Remove the seeds for less heat, or add more for an extra kick.
What can I serve with this keto dip?
This dip pairs wonderfully with keto-friendly crackers, sliced cucumber, or celery sticks for a low-carb snacking experience.
How long does this dip last in the fridge?
Stored in an airtight container, the dip will last up to 3 days in the refrigerator.
Can I freeze this dip?
Freezing is not recommended as it can alter the texture and consistency of the dip, making it less appealing once thawed.

## Keto Cranberry Jalapeño Dip

This Keto Cranberry Jalapeño Dip is a refreshing and spicy twist on your traditional dips, perfect for any gathering or a cozy night in. Packed with the tanginess of cranberries and the kick of jalapeño, this dip is not only delicious but also keto-friendly, ensuring you can enjoy a burst of flavor without compromising your diet.

**Servings:** 6

**Prep Time:** 10 minutes

**Cook Time:** 5 minutes

**Cuisine:** American

**Category:** Appetizer

**Ingredients:**
– 1 cup fresh cranberries (100g)
– 1 large jalapeño, seeds removed and finely diced (about 14g)
– 2 tablespoons erythritol (24g)
– 1/4 cup water (59ml)
– 8 ounces cream cheese, softened (227g)
– 1/2 cup sour cream (115g)
– 1/4 cup chopped green onions (25g)
– 1 teaspoon lime zest (2g)
– 2 tablespoons lime juice (30ml)
– 1/2 teaspoon garlic powder (1.5g)
– 1/4 teaspoon salt (1.5g)
– Fresh cilantro, chopped for garnish (optional)

**Method:**
1. In a small saucepan over medium heat, combine the cranberries, diced jalapeño, erythritol, and water. Cook for 5 minutes or until the cranberries begin to pop and the mixture thickens. Remove from heat and let it cool.
2. In a medium mixing bowl, blend the softened cream cheese with the sour cream until smooth and creamy.
3. Fold the cooled cranberry jalapeño mixture into the cream cheese blend, then add the green onions, lime zest, lime juice, garlic powder, and salt. Mix thoroughly until all the ingredients are well incorporated.
4. Transfer the dip to a serving bowl and garnish with fresh cilantro, if desired.
5. Chill in the refrigerator for at least 1 hour before serving to allow flavors to meld together.

**Calories:** 190 per serving

**Carbohydrates:** 5g per serving

**Net Carbs:** 3g per serving

**Fiber:** 2g per serving

**Fat:** 18g per serving

**Protein:** 2g per serving

**Equipment Used:**
– Small saucepan
– Medium mixing bowl
– Mixing spoon
– Measuring cups and spoons
– Zester

**Other Notes:**
– Adjust the amount of jalapeño to suit your heat preference.
– The dip can be stored in an airtight container in the refrigerator for up to 3 days.
– Serve with keto-friendly crackers or vegetable sticks for dipping.