Keto Cranberry and Walnut Stuffed Mushrooms
Exploring the keto lifestyle doesn't mean you have to sacrifice flavor or sophistication in your meals. The Keto Cranberry and Walnut Stuffed Mushrooms recipe is a testament to the versatility and indulgence possible within a low-carb diet. This dish combines the earthy base of mushrooms with the rich, creamy filling, punctuated by the tartness of cranberries and the crunch of walnuts, creating a symphony of taste that's sure to delight your palate and support your dietary goals.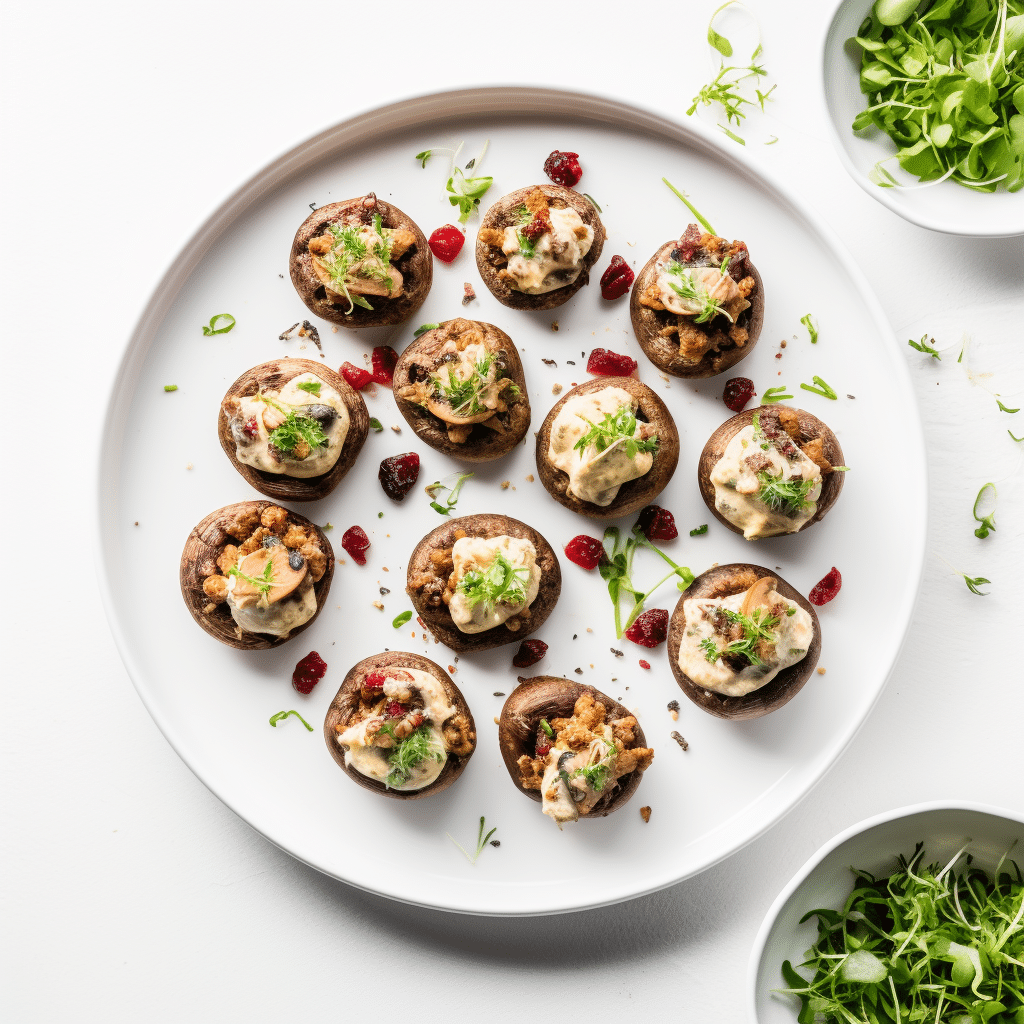 Recipe Origins and Keto Benefits
The inception of this Keto Cranberry and Walnut Stuffed Mushrooms recipe is rooted in the quest for a satisfying appetizer that aligns with the ketogenic diet's principles. The ketogenic diet, known for its low carbohydrate and high fat intake, encourages the body to enter a state of ketosis, where fat is utilized for energy instead of glucose. This transformation of classic stuffed mushrooms into a keto-friendly version not only caters to those on the diet but also offers an exquisite taste experience for all.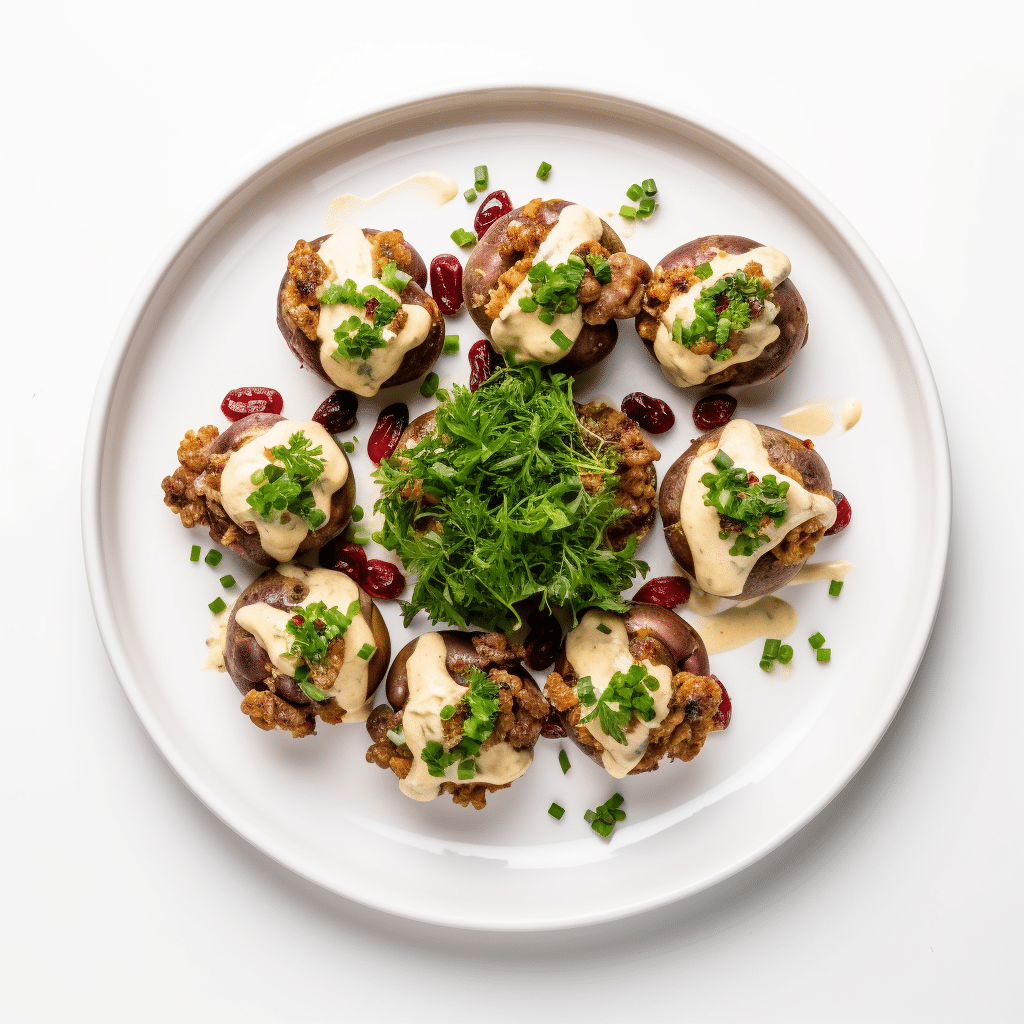 Step-by-Step Cooking Method
Delving into the culinary technique, let's break down the cooking process to ensure your Keto Cranberry and Walnut Stuffed Mushrooms turn out perfectly. Each step is designed to maximize flavor and preserve the integrity of the ketogenic diet.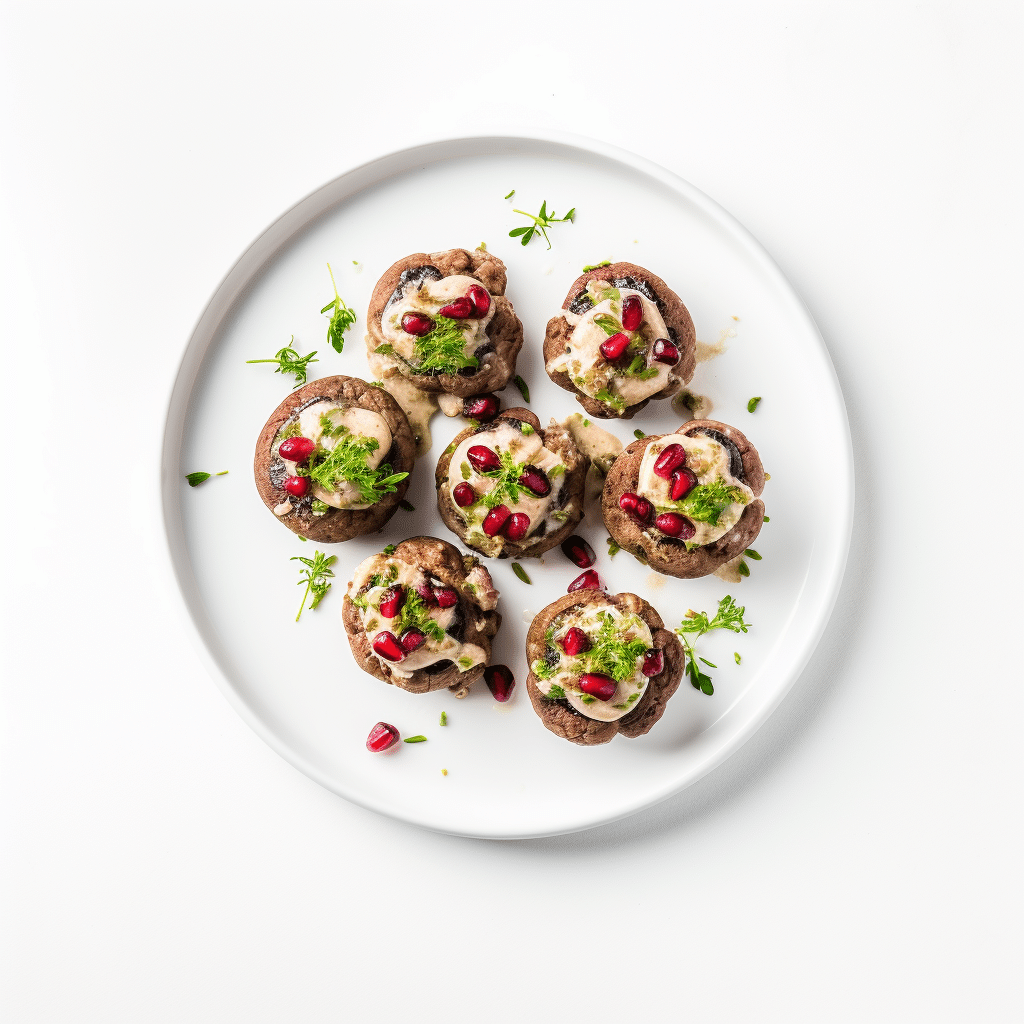 Variations for Every Occasion
While the classic Keto Cranberry and Walnut Stuffed Mushrooms are a crowd-pleaser, there's always room for creativity and adaptation. Here are a few variations to keep your keto culinary journey exciting:
Ingredient Substitutions
Whether you're accommodating dietary restrictions or simply missing an ingredient, here are some keto-friendly substitutions that can be made without compromising the integrity of the dish:
Frequently Asked Questions
Navigating a new recipe can often bring up questions. Here are some answers to common queries about Keto Cranberry and Walnut Stuffed Mushrooms:
Q1: Can I use fresh cranberries instead of dried?
A1: While dried cranberries are recommended for their concentrated flavor and lower moisture content, fresh cranberries can be used if they are cooked down and sweetened with a keto-friendly sweetener to mimic the texture and taste of dried cranberries.
Q2: Is it possible to make these stuffed mushrooms dairy-free?
A2: Yes, you can substitute the cream cheese and Parmesan for dairy-free alternatives. Look for non-dairy cream cheese and nutritional yeast or a dairy-free cheese that fits within keto guidelines.
Q3: Can I prepare these mushrooms ahead of time?
A3: Absolutely! You can stuff the mushrooms and keep them refrigerated for up to 24 hours before baking. This makes them perfect for entertaining or meal prep.
Q4: How do I store leftovers?
A4: Leftover stuffed mushrooms can be stored in an airtight container in the refrigerator for up to 3 days. Reheat in the oven or microwave until warmed through.
Q5: Are these stuffed mushrooms freezer-friendly?
A5: Yes, you can freeze the stuffed mushrooms on a baking sheet until solid, then transfer to a freezer bag or container. Bake from frozen, adding a few extra minutes to the cooking time.
Keto Cranberry and Walnut Stuffed Mushrooms
Description: These Keto Cranberry and Walnut Stuffed Mushrooms are a gourmet touch to your appetizer spread. Savory mushrooms filled with a rich, creamy mixture of tangy cranberries and crunchy walnuts provide a delightful contrast of flavors and textures, perfect for any keto-friendly gathering.
Servings: 4
Prep time: 15 minutes
Cook time: 20 minutes
Cuisine: American
Category: Appetizer
Ingredients:
16 large cremini or white mushrooms (approx. 1 lb or 450g)
1/2 cup walnuts, chopped (58g)
1/4 cup dried cranberries, unsweetened and chopped (30g)
4 ounces cream cheese, softened (113g)
1/4 cup grated Parmesan cheese (22g)
2 tablespoons fresh parsley, finely chopped (7.6g)
1 clove garlic, minced (3g)
1/4 teaspoon salt (1.5g)
1/4 teaspoon black pepper (0.5g)
2 tablespoons olive oil for brushing (30ml)
Method:
Step 1: Preheat your oven to 375°F (190°C). Gently clean the mushrooms with a damp cloth and carefully remove the stems. Chop the stems finely and set aside.
Step 2: In a mixing bowl, combine the chopped mushroom stems, walnuts, cranberries, softened cream cheese, Parmesan cheese, parsley, minced garlic, salt, and black pepper. Mix until all ingredients are well incorporated.
Step 3: Brush the outside of the mushroom caps with olive oil and arrange them on a baking sheet lined with parchment paper.
Step 4: Spoon the filling mixture into each mushroom cap, pressing down slightly to ensure the mixture is compact.
Step 5: Bake in the preheated oven for 18-20 minutes, or until the mushrooms are tender and the tops are golden brown.
Step 6: Allow the stuffed mushrooms to cool for a few minutes before serving. They can be served warm or at room temperature.
Calories: 220 per serving
Carbohydrates: 8g per serving
Net carbs: 5g per serving
Fiber: 3g per serving
Fat: 19g per serving
Protein: 6g per serving
Equipment Used:
Baking sheet
Parchment paper
Mixing bowl
Measuring cups and spoons
Brush for oil
Other Notes:
To ensure this recipe is keto-friendly, choose unsweetened cranberries, as sweetened varieties can add unnecessary sugars. For a nuttier flavor, you can toast the walnuts before adding them to the filling. This recipe can easily be doubled or tripled for larger gatherings.