"`html

Keto Baked Christmas Tree Decorations: A Festive Treat
Welcome to a holiday season filled with joy and guilt-free indulgence. Our Keto Baked Christmas Tree Decorations are here to light up your festive spirits without compromising your dietary goals. These charming edible ornaments are not only a delightful sight on your evergreen branches but also a deliciously low-carb snack to enjoy. Crafted with the perfect keto-friendly ingredients, they offer a balance of nutty flavors and sweet spices, making them an ideal treat for anyone following a ketogenic lifestyle. Let's embark on a culinary adventure that ensures your Christmas is merry, bright, and wonderfully keto.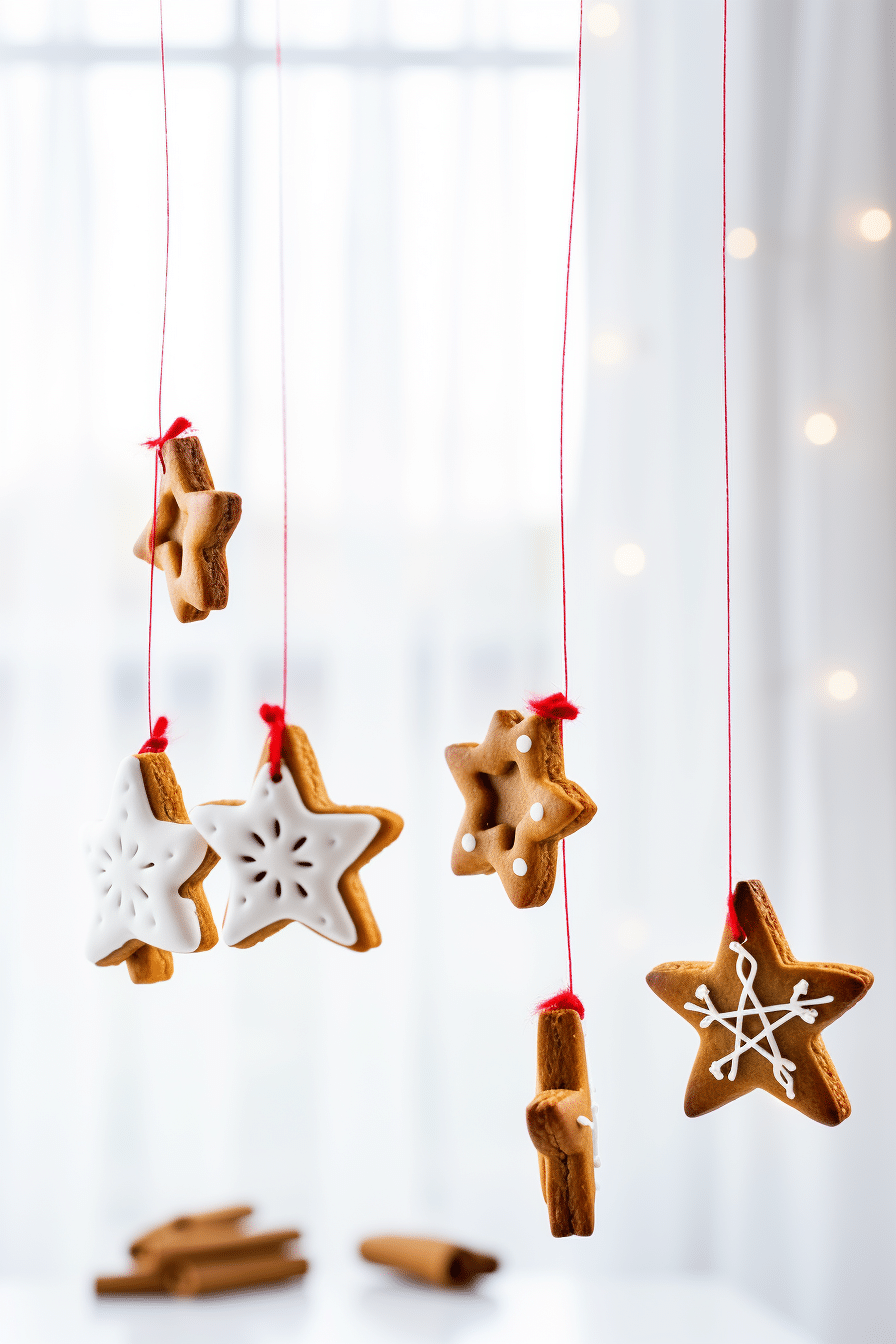 The Heartwarming Story Behind Our Keto Decorations
Every recipe has its own tale, and our Keto Baked Christmas Tree Decorations are no exception. This recipe is born from the desire to blend the festive joy of holiday baking with the principles of a ketogenic diet. For those who cherish the holiday season but also want to maintain a low-carb lifestyle, finding the right treats can be challenging. These decorations are more than just ornaments; they represent a commitment to health without sacrificing the warmth and conviviality of Christmas traditions.
Almond and coconut flours provide a gluten-free base, while the mix of cinnamon, ginger, nutmeg, and cloves offers the classic holiday flavors we all love. The use of erythritol as a sweetener keeps the carb count low, making these decorations a perfect keto recipe. They are high in healthy fats and fiber, ensuring you stay satiated and within your carb limits. Whether you're hanging them on your tree or sharing them with loved ones, these keto decorations are a testament to the fact that healthy eating can be joyous and festive.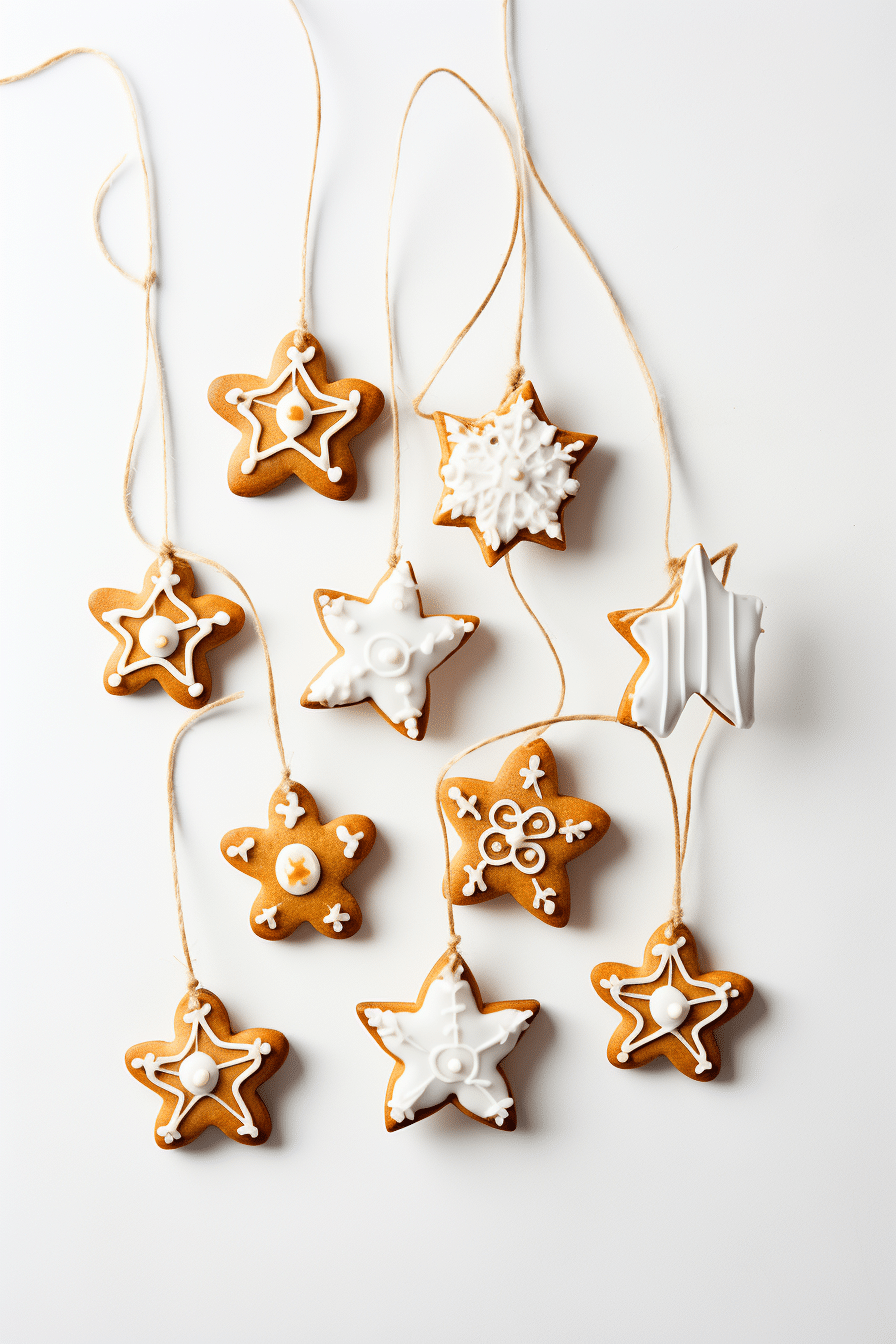 Creating Your Keto Edible Ornaments: The Method
The secret to perfect Keto Baked Christmas Tree Decorations lies in the method. Begin by preheating your oven to ensure a consistent baking temperature. As you mix your dry ingredients, take a moment to appreciate the aroma of the spices that evoke the essence of the holidays. When combining the wet and dry ingredients, do so gently to avoid overworking the dough. This will ensure your decorations are tender and not tough.
Rolling the dough between two sheets of parchment paper prevents sticking without adding extra flour, which could throw off the delicate balance of your keto macros. When cutting out your Christmas tree shapes, dip your cookie cutters in almond flour to ensure a clean cut. Creating the hole for the ribbon is a step not to be overlooked. Make it large enough to thread the ribbon through easily, but not so large that it weakens the structure of the decoration.
While baking, keep a vigilant eye on your oven as almond flour can go from golden to burnt in a matter of minutes. Letting the decorations cool properly is crucial; they continue to set as they cool, which prevents breakage when hanging. These tips will help you craft beautiful, tasty, and structurally sound Keto Baked Christmas Tree Decorations that will be the stars of your holiday decor.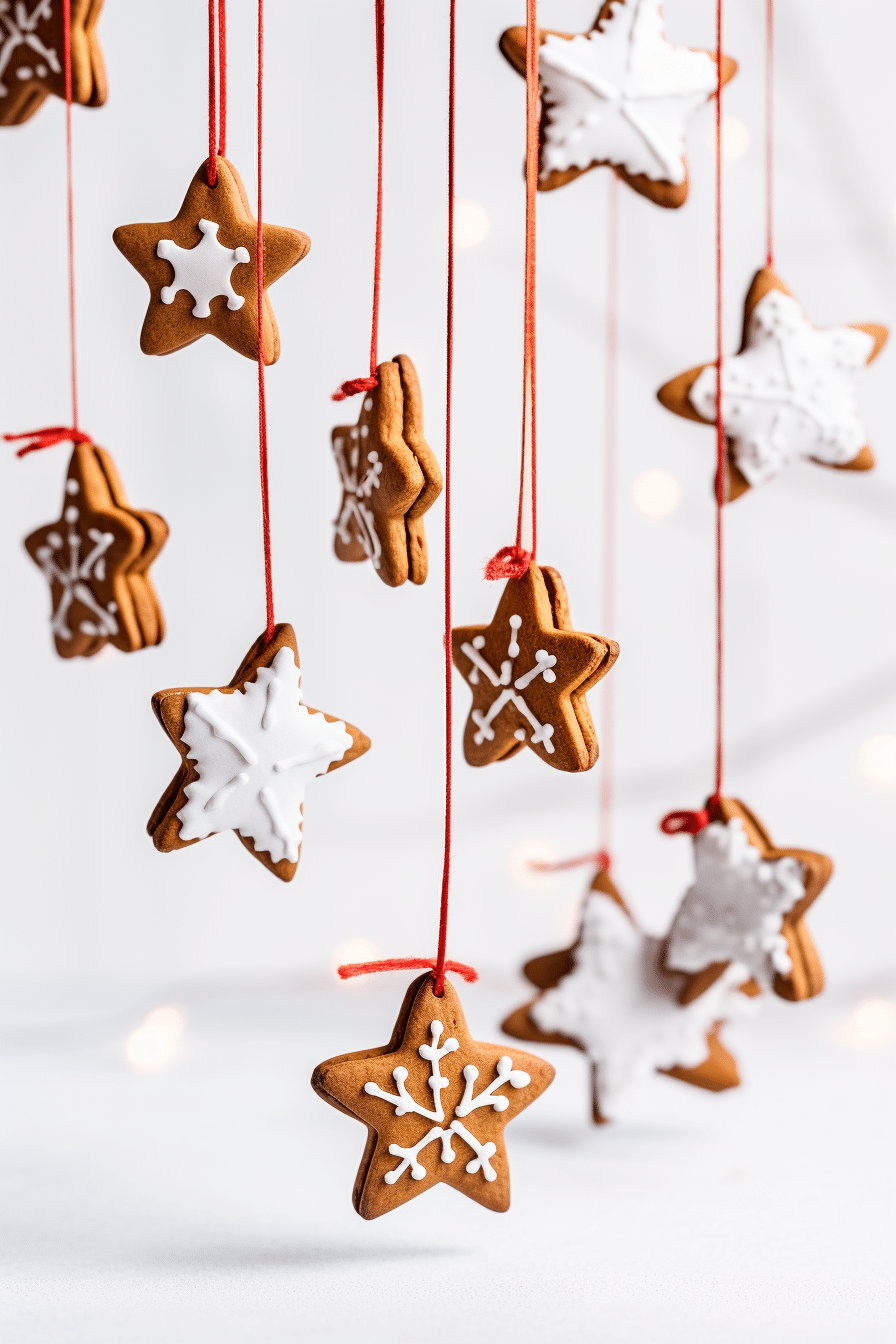 Variations to Spice Up Your Keto Decorations
Chocolate-Dipped Delights
For a twist on the classic, dip your cooled decorations in melted sugar-free dark chocolate. This adds an extra layer of indulgence and can be customized with keto-friendly sprinkles or crushed nuts for added texture.
Orange Zest Infusion
Introduce a citrusy note by adding orange zest to your dough. The bright flavor pairs beautifully with the warm spices and adds a refreshing twist to your keto treats.
Coconut Snow
Give your decorations a winter wonderland feel by sprinkling them with desiccated coconut before baking. The coconut adds a subtle sweetness and a snow-like appearance that's perfect for the season.
Ingredient Substitutions for Your Keto Creations
Understanding that ingredient flexibility is key, here are some substitutions to keep your baking both keto and convenient:
Instead of almond flour, try ground sunflower seeds for a nut-free alternative. If you're out of coconut flour, an additional 1/4 cup of almond flour may work, but be mindful of the moisture levels. Swap out erythritol with another keto-friendly sweetener like stevia or monk fruit, adjusting the quantity to your taste preference.
Frequently Asked Questions
| Question | Answer |
| --- | --- |
| Can I use a different type of sweetener? | Yes, you can use other keto-friendly sweeteners like stevia or monk fruit. Just be sure to adjust the quantity as their sweetness can vary. |
| How do I store these decorations? | Store them in an airtight container at room temperature for up to a week, or in the refrigerator for longer shelf life. |
| Can I make the dough in advance? | Absolutely! The dough can be refrigerated for up to 2 days before rolling and cutting. |
| What if my dough is too sticky? | If the dough is sticky, chill it for 30 minutes. This will make it easier to roll and cut. |
| Can I make these without a cookie cutter? | Yes, you can freehand shapes with a knife, but cookie cutters provide the easiest and most consistent results. |
"`
## Keto Baked Christmas Tree Decorations

Delight in the festive spirit with our Keto Baked Christmas Tree Decorations. These edible ornaments are the perfect combination of holiday cheer and keto-friendly indulgence. Handcrafted with love and care, they not only adorn your tree but also serve as a guilt-free treat.

**Servings:** 12 decorations

**Prep Time:** 20 minutes

**Cook Time:** 15 minutes

**Cuisine:** Holiday

**Category:** Snack

**Ingredients:**
– 2 cups almond flour (224g / 8oz)
– 1/2 cup coconut flour (56g / 2oz)
– 1/3 cup granulated erythritol (67g / 2.4oz)
– 1 teaspoon ground cinnamon (2.6g)
– 1/2 teaspoon ground ginger (1.15g)
– 1/4 teaspoon ground nutmeg (0.55g)
– 1/4 teaspoon ground cloves (0.52g)
– 1/2 teaspoon baking powder (2.3g)
– 1/4 teaspoon salt (1.5g)
– 6 tablespoons unsalted butter, melted (85g / 3oz)
– 1 large egg
– 1 teaspoon vanilla extract (5ml)
– Ribbon or string for hanging

**Method:**
1. Preheat your oven to 325°F (163°C). Line a baking sheet with parchment paper.
2. In a large bowl, combine almond flour, coconut flour, erythritol, cinnamon, ginger, nutmeg, cloves, baking powder, and salt.
3. In a separate bowl, whisk together the melted butter, egg, and vanilla extract.
4. Mix the wet ingredients into the dry ingredients until a dough forms.
5. Between two sheets of parchment paper, roll out the dough to 1/4 inch thickness.
6. Use festive cookie cutters to cut out Christmas tree shapes. Gently transfer to the prepared baking sheet.
7. Using a small straw or a skewer, make a hole at the top of each cookie for the ribbon.
8. Bake for 12-15 minutes, or until the edges begin to turn golden brown.
9. Remove from the oven and let cool on the baking sheet for 5 minutes before transferring to a wire rack to cool completely.
10. Once cooled, thread ribbon or string through the holes to create decorations.

**Calories:** 150 per decoration

**Carbohydrates:** 6g per decoration

**Net Carbs:** 2g per decoration

**Fiber:** 4g per decoration

**Fat:** 13g per decoration

**Protein:** 4g per decoration

**Equipment Used:**
– Oven
– Baking sheet
– Parchment paper
– Large bowl
– Separate bowl for wet ingredients
– Whisk
– Festive cookie cutters
– Straw or skewer
– Wire rack

**Other Notes:**
– The dough can be made ahead and refrigerated for up to 2 days before rolling and cutting.
– If the dough is too sticky, chill it for 30 minutes to make it easier to work with.
– Keep an eye on the cookies as they bake, since almond flour can burn quickly.
– Allow the decorations to cool completely before hanging to prevent them from breaking.