"`html

Keto Sloppy Joe: A Comfort Food Classic Goes Low-Carb
When you think of comfort food, a hearty, savory Sloppy Joe might come to mind. But for those on a ketogenic diet, traditional recipes can be a carb-loaded minefield. Fear not, because this keto Sloppy Joe recipe is here to satisfy your cravings without kicking you out of ketosis. With a focus on high-quality fats and minimal carbs, this dish is a perfect fit for your low-carb lifestyle. Not only is it delicious, but it's also packed with nutrients that align with your keto goals. Say goodbye to carb-heavy buns and sugary sauces—this recipe is all about the rich, meaty goodness of a Sloppy Joe, with a keto-friendly twist.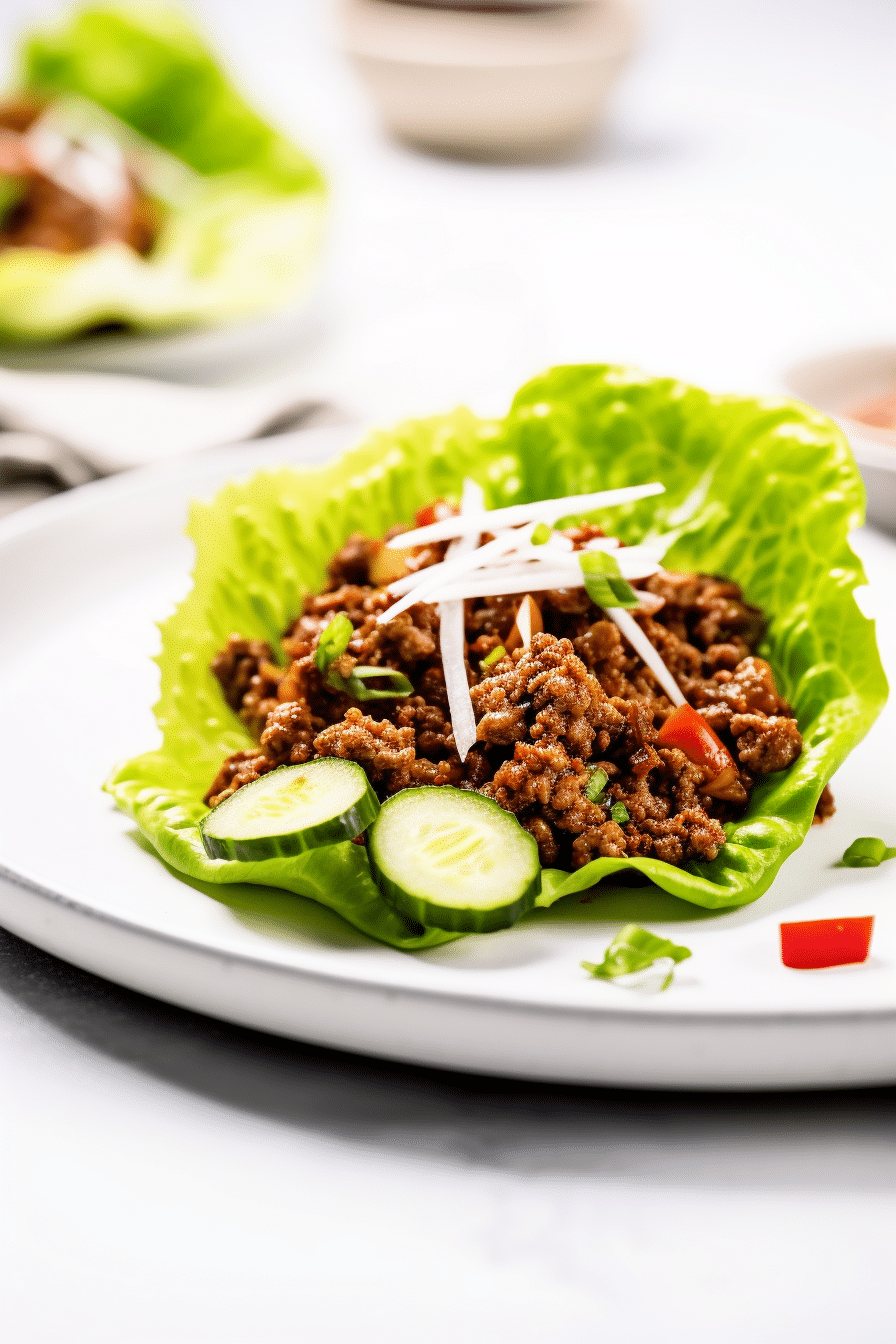 The Story Behind This Keto Sloppy Joe
There's something undeniably comforting about a Sloppy Joe. The traditional version, however, is often laden with sugar and served on a high-carb bun, making it off-limits for keto dieters. This keto Sloppy Joe recipe is more than just a low-carb alternative; it's a reimagining of the classic dish that prioritizes health without compromising on flavor.
As a keto enthusiast, I was determined to create a Sloppy Joe that could stand up to any traditional recipe out there. After much experimentation, I found the perfect balance of spices, sugar-free tomato sauce, and low-carb serving options that make this dish a true keto winner. It's not just about reducing carbs; it's about enhancing the natural flavors and textures that make a Sloppy Joe so irresistible.
This recipe is a testament to the versatility of keto cooking. It proves that with a few smart swaps and a bit of creativity, you can enjoy all your favorite dishes while staying true to your keto principles. So let's dive into what makes this Sloppy Joe uniquely keto-friendly and downright delicious.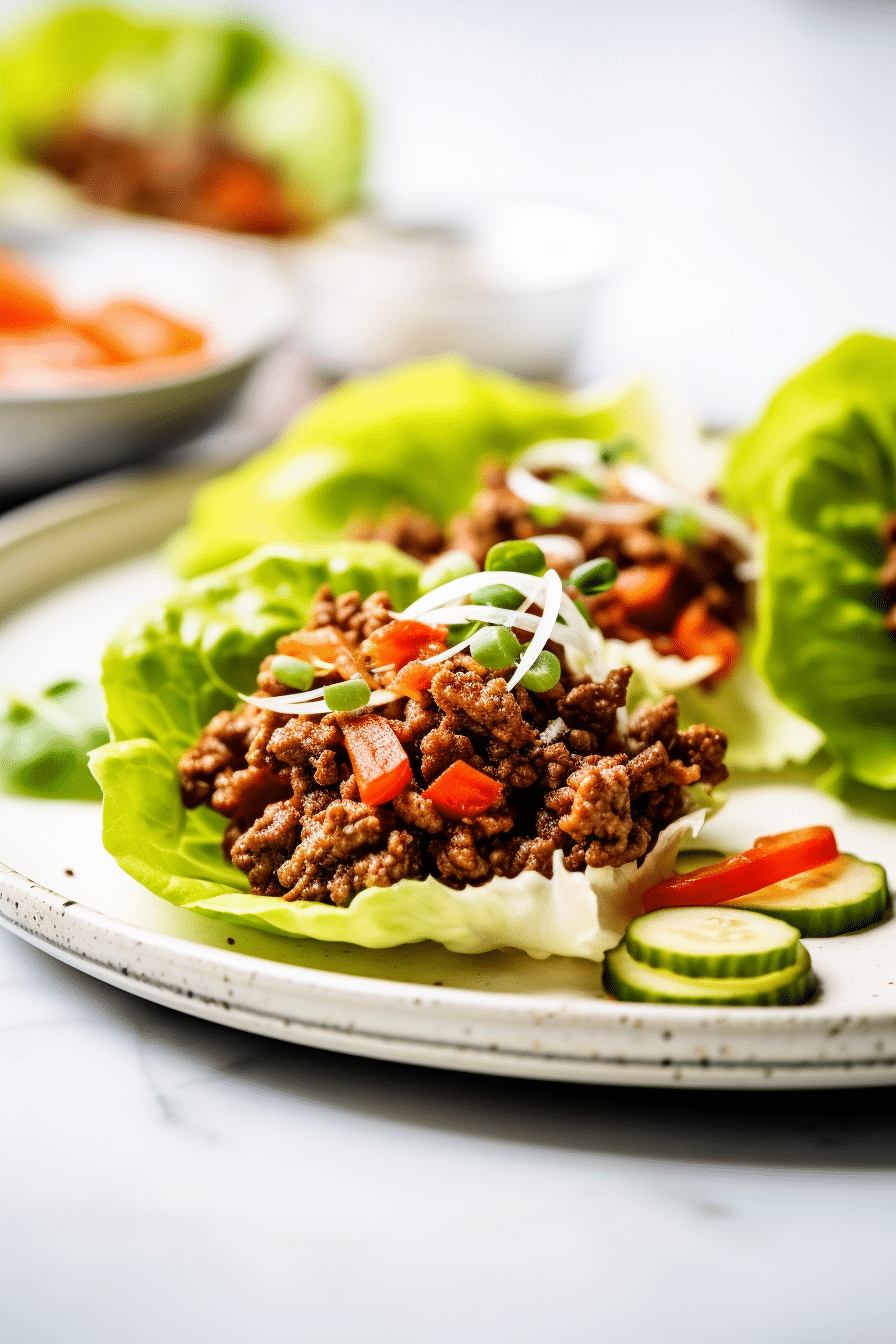 Mastering the Keto Sloppy Joe
Creating the perfect keto Sloppy Joe is about more than just following a recipe—it's about mastering the art of low-carb cooking. The key to a great Sloppy Joe is in the texture and depth of flavor. Here's how to achieve that perfect balance:
1. Browning the Beef: The foundation of any Sloppy Joe is the ground beef. Start with a hot skillet to ensure your beef gets a good sear. This isn't just about cooking the meat through; it's about creating a rich, caramelized base that will carry the flavors of your sauce.
2. Sautéing the Vegetables: The onions and bell peppers should be cooked until they're just soft enough to blend into the dish while still providing a slight crunch. This textural contrast is crucial in a keto Sloppy Joe, where every bite should be a mix of tender meat and crisp veggies.
3. Building the Sauce: The sauce is where the magic happens. A combination of sugar-free tomato sauce, Worcestershire sauce, and apple cider vinegar creates a tangy, savory base. Tomato paste adds thickness and concentrated tomato flavor, while the spices bring warmth and a hint of smokiness.
4. Simmering to Perfection: Once everything is combined, the Sloppy Joe mixture should be simmered gently. This slow cooking process allows the flavors to meld and intensify. Keep an eye on the consistency, adding a splash of water if needed to keep it saucy and moist.
5. Seasoning and Serving: The final seasoning is crucial. Taste as you go and adjust the salt, pepper, and cayenne to suit your preferences. Serve hot, and remember, the bun is not the star here—the Sloppy Joe mixture should shine, whether it's on a low-carb bun or a crisp lettuce wrap.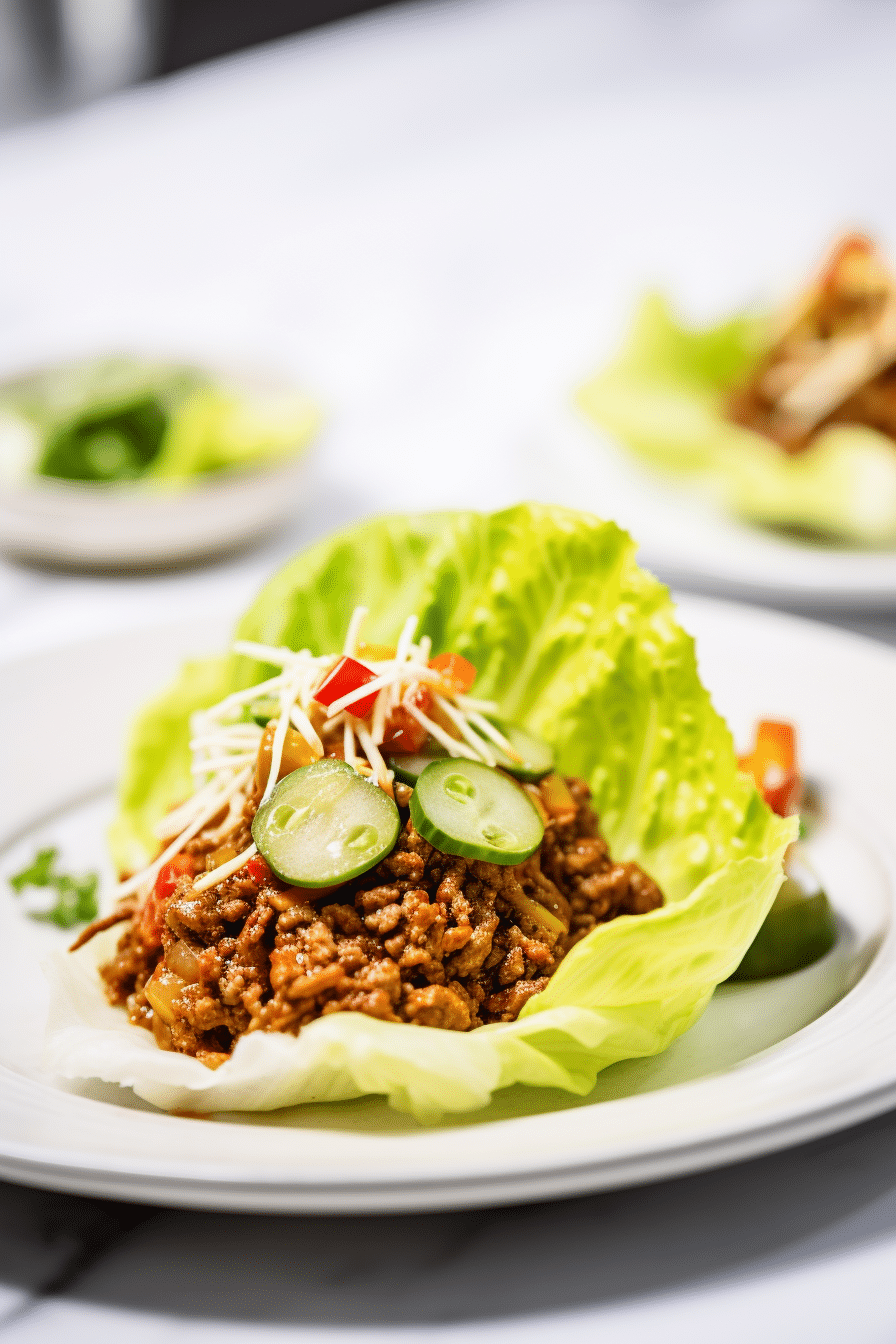 Variations to Keep It Fresh and Keto
Spicy Jalapeño Keto Sloppy Joe
For those who like it hot, adding diced jalapeños to the beef mixture can bring a fiery kick to your Sloppy Joe. The heat from the peppers pairs beautifully with the savory sauce, creating a version that's sure to wake up your taste buds.
Smoky Bacon Keto Sloppy Joe
Bacon isn't just keto-friendly; it's a flavor powerhouse. Incorporate crispy, chopped bacon into your Sloppy Joe for a smoky twist that complements the beef and adds an irresistible crunch.
Mediterranean Keto Sloppy Joe
Take your Sloppy Joe on a trip to the Mediterranean by incorporating flavors like feta cheese, olives, and a sprinkle of oregano. This variation adds a fresh, herby dimension that's unexpected and utterly delicious.
Substitutions for Every Keto Kitchen
Flexibility is key in keto cooking, and this Sloppy Joe recipe is no exception. Here are some common substitutions that can help you tailor the dish to your dietary needs and preferences:
Ground Turkey for Beef: If you're looking to lighten things up, ground turkey can be a great substitute for beef. It's leaner but still holds up well to the bold flavors of the Sloppy Joe sauce.
Coconut Aminos for Worcestershire Sauce: For those avoiding soy or gluten, coconut aminos can replace Worcestershire sauce, providing a similar umami depth without the allergens.
Chia Seeds for Tomato Paste: If you're out of tomato paste or looking to add more fiber, chia seeds can be a surprising substitute. When mixed with a bit of water, they thicken the sauce and add a nutritional boost.
Frequently Asked Questions
Can I freeze the keto Sloppy Joe mixture? Yes, the Sloppy Joe mixture freezes well. Store it in an airtight container and thaw in the refrigerator before reheating.
Is this recipe suitable for meal prep? Absolutely! Prepare a larger batch and portion it out for a quick and easy keto meal throughout the week.
Can I use a different sweetener in the sauce? Yes, any keto-friendly sweetener that measures like sugar can be used to balance the acidity of the tomato sauce.
How do I make this recipe dairy-free? This recipe is naturally dairy-free, but always check your individual ingredients, such as Worcestershire sauce, to ensure they meet your dietary requirements.
What's the best way to serve keto Sloppy Joes to a crowd? Set up a Sloppy Joe bar with various keto-friendly buns and wraps, allowing guests to build their own custom creation.
"`
## Keto Sloppy Joe

A traditional Sloppy Joe gets a keto makeover with this easy and delicious recipe. Packed with rich, savory flavors and served in a low-carb vessel, this dish is perfect for anyone looking to enjoy a classic comfort food without the extra carbs.

**Servings:** 4

**Prep Time:** 10 minutes

**Cook Time:** 20 minutes

**Cuisine:** American

**Category:** Dinner

**Ingredients:**
– 1 pound (454g) ground beef
– 1/2 medium onion, diced (about 1/2 cup or 75g)
– 1 green bell pepper, diced (about 1/2 cup or 75g)
– 2 cloves garlic, minced
– 1 cup (240ml) sugar-free tomato sauce
– 2 tablespoons (30ml) Worcestershire sauce
– 1 tablespoon (15ml) apple cider vinegar
– 1 tablespoon (15g) tomato paste
– 1 teaspoon (5g) smoked paprika
– 1/2 teaspoon (2.5g) ground mustard
– 1/4 teaspoon (1.25g) cayenne pepper (optional for heat)
– Salt and pepper to taste
– 4 low-carb hamburger buns or lettuce wraps for serving

**Method:**
1. Heat a large skillet over medium-high heat. Add the ground beef and cook, breaking it apart with a spatula, until browned and no longer pink, about 5-7 minutes. Drain excess fat if necessary.
2. Add the diced onion and green bell pepper to the skillet with the beef. Cook, stirring occasionally, until the vegetables are soft, about 5 minutes.
3. Stir in the minced garlic and cook for another minute until fragrant.
4. Pour in the sugar-free tomato sauce, Worcestershire sauce, apple cider vinegar, and tomato paste. Mix well to combine.
5. Season the mixture with smoked paprika, ground mustard, cayenne pepper, salt, and pepper. Reduce heat to low and simmer the Sloppy Joe mixture for 10 minutes, allowing the flavors to meld.
6. Taste and adjust seasoning as needed. If the mixture is too thick, add a little water to reach your desired consistency.
7. Serve hot, spooned onto low-carb buns or wrapped in lettuce leaves for a keto-friendly option.

**Calories:** 320 per serving
**Carbohydrates:** 9g
**Net Carbs:** 6g
**Fiber:** 3g
**Fat:** 20g
**Protein:** 24g

**Equipment Used:**
– Large skillet
– Spatula
– Measuring cups and spoons
– Knife
– Cutting board

**Other Notes:**
– The nutritional information is approximate and can vary based on specific ingredients used.
– For an even lower carb count, serve the Sloppy Joe mixture over sautéed cabbage or shirataki noodles.
– Store any leftovers in an airtight container in the refrigerator for up to 3 days. Reheat on the stove or in the microwave before serving.